Some people love the challenge of a DIY project and thoroughly enjoy making things themselves. Other people would rather just buy things and save themselves the time and frustration. I get both points of view, and depending on the project and how much money I'm saving, I can fall on either side. That said, there is a sense of pride and satisfaction in decorating your house with something that you created...and it makes your decor that much more personal! So when it comes to the question of "DIY or buy", my favorite answer is a mix of both. When I can easily buy all the necessary supplies (preferably from one place), and finish the DIY quickly, with minimal frustration...that's the best of both worlds. This project is exactly that! It's totally foolproof and easy, and it'll take you less than an hour to make (you can finish it while watching a movie!), but you still get the satisfaction of knowing that you made it yourself. Win-win!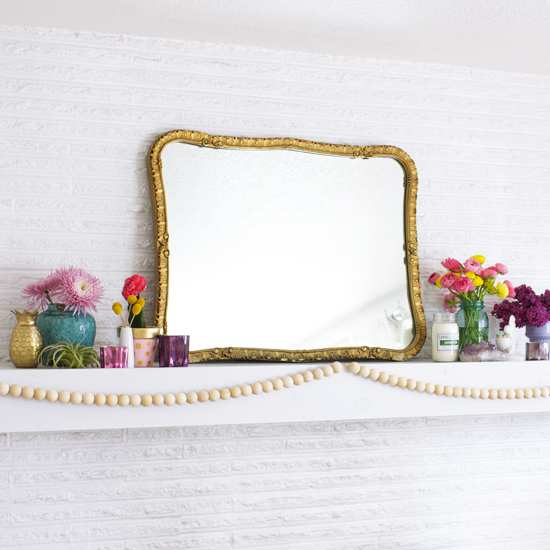 You will need:
One natural wood bead kit from Laikonik, a hammer and nails, and...that's it! Yep, this set includes basically everything that you need (3 meters of leather cord and 70 large wood beads).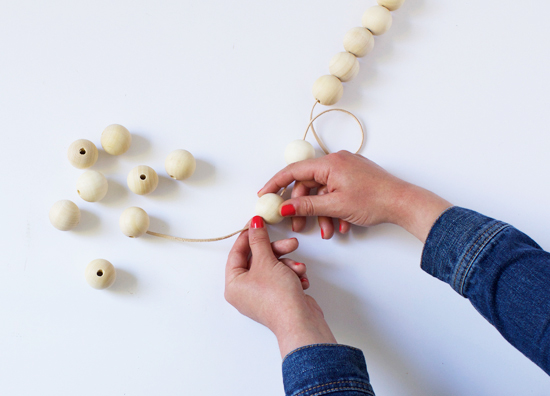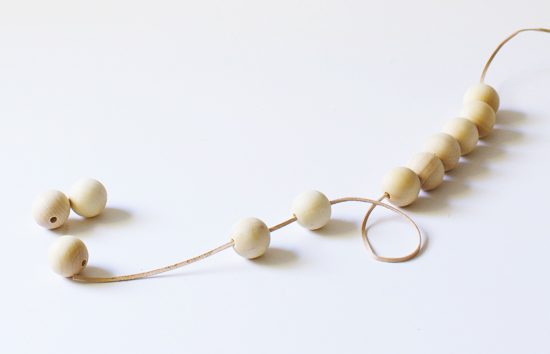 Measure how much of the cord you need for your mantel (or wherever you want to put your garland), then string enough beads to fill that length.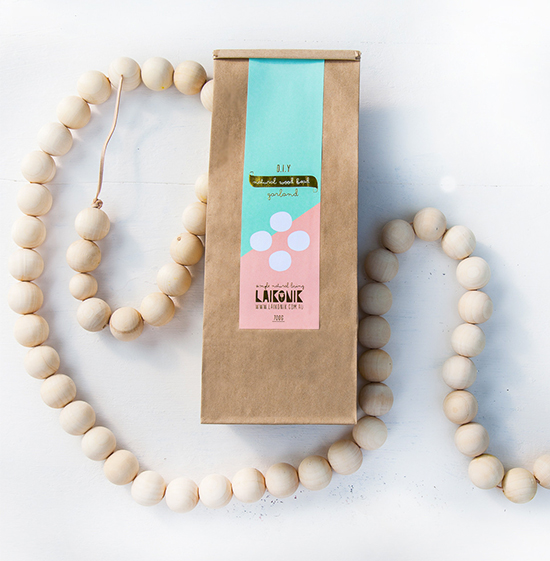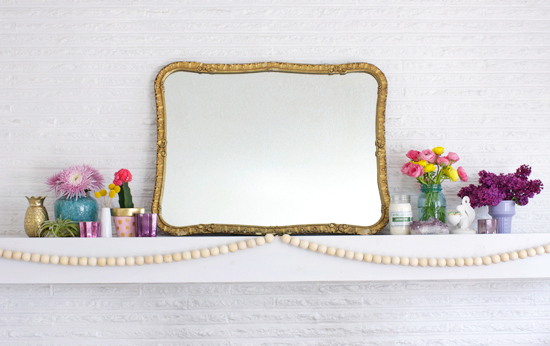 Tie the garland into knots at either end and nail them to your mantel. I also tied a loop of leather cord around the middle of the garland, then nailed that in to hold up the center.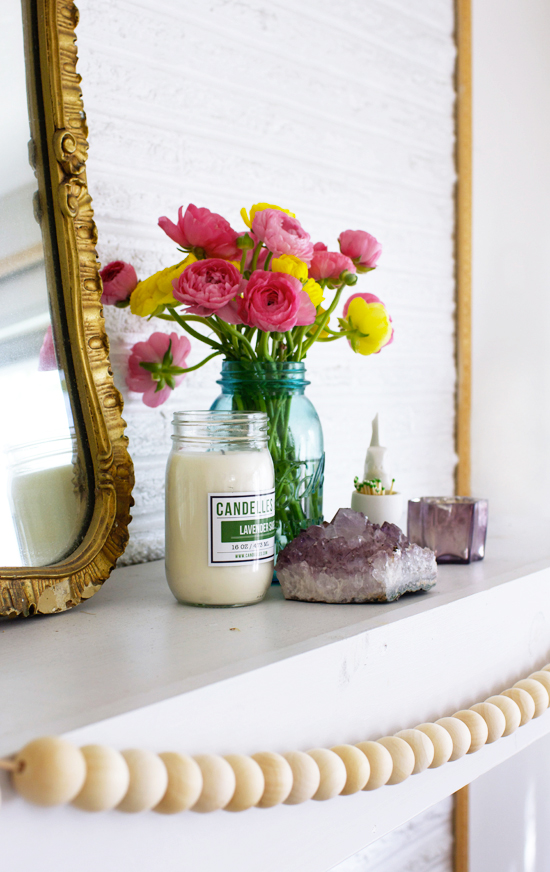 That's it! Told you, easiest DIY project ever. You could paint the beads if you want to personalize this project a little further, but I think the natural wood looks lovely. I'm really happy with how this garland turned out, and I think it helped to make our mantel a little more spring-y! We still had the tree garland up from Christmas, so it was about time we switched it out...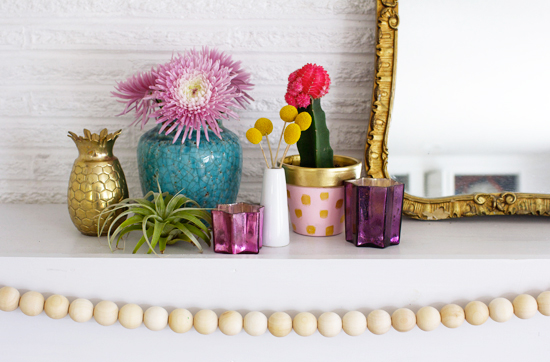 What do you think? Would you try this project? And where do you usually fall on the spectrum of DIY or buy? I'm always curious to hear what makes people want to DIY something (or not). For me, I always get turned off if a project involves too many power tools, a sewing machine, or expensive materials that I don't have. What makes me want to DIY is usually if the project looks fun and easy, is something that I can't find in a store, or is significantly cheaper than the store-bought version. This one definitely fulfills those requirements!
P.S. There are lots of other things you could do with wood beads too! I rounded up some fun ideas here, and I also shared the instructions for a wood bead necklace in this post.