I can't drink wine for a few more months, but I still have a big old pile of wine corks lying around--so I decided it was finally time to put them to use! I'm sharing a few easy ideas to upcycle wine corks on the Kendall-Jackson blog today, including these adorable DIY cheese knives. Be sure to check out the full post over there...I know I'm not the only one hoarding wine corks!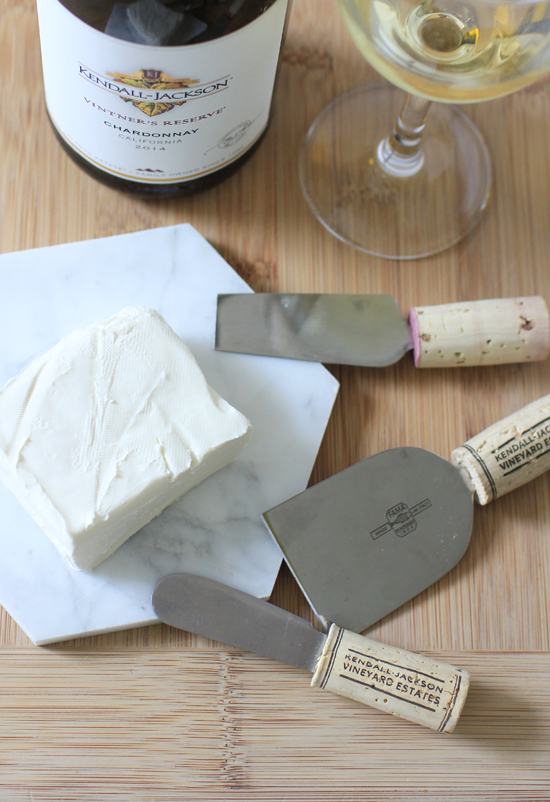 To make these, you'll need a few wine corks (duh) and some inexpensive cheese knives. You can use knives you already own, or buy some at a thrift store. No need to find a matching set, since you'll be switching out the handles anyways!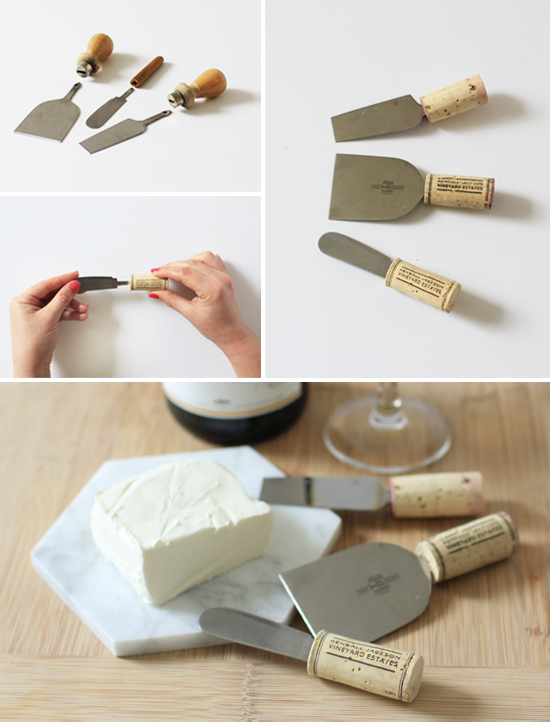 Pull the knife portion out from the handle. I was able to do this just by pulling hard and twisting the handles a little bit. If your handles don't separate easily, you may need to break them off with a mallet. You should now see some long stems at the base of your knives. Push these stems into the corks. If your corks have holes leftover from the corkscrew, you can use the same holes--or simply cut a slit in the top of the corks.
That's honestly it! The corks expand and hold onto the knife pieces really well, so I didn't even use glue to secure them together. Such an easy project, and I feel like these would make a great gift, along with a good bottle of wine and some fancy cheeses.
Hope you like it! Be sure to check out the Kendall-Jackson blog today for the rest of my cork ideas.
Thanks to Kendall-Jackson for partnering with me on this post!
.