One thing I like about holidays is that they push me outside of my normal decorating "comfort zone" and give me a reason to play around with different styles, color palettes, and ideas that I probably wouldn't have tried otherwise. Take today's DIY for example. I doubt I would have ever made a wine coffin if it weren't for Halloween (or an eyeball garland, for that matter)…but it was fun brainstorming and creating both projects. So hey thanks, Halloween--and thanks to Kendall-Jackson too, for partnering with me on this post! You can find the DIY instructions over on their blog today.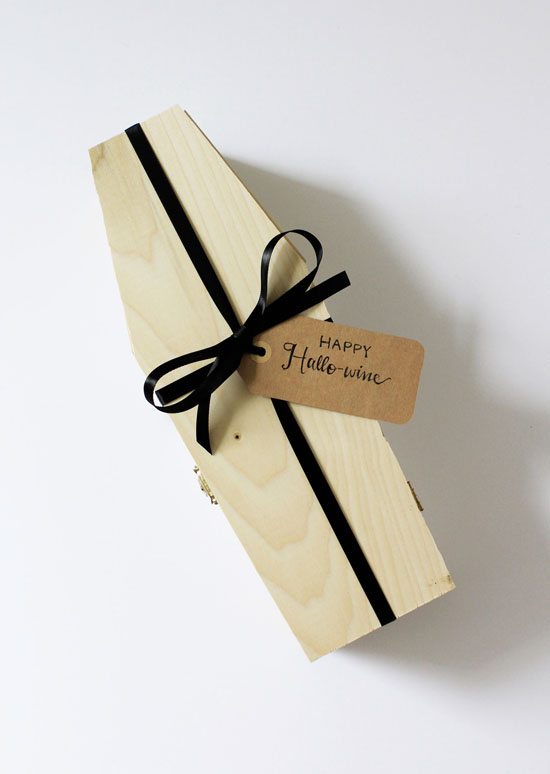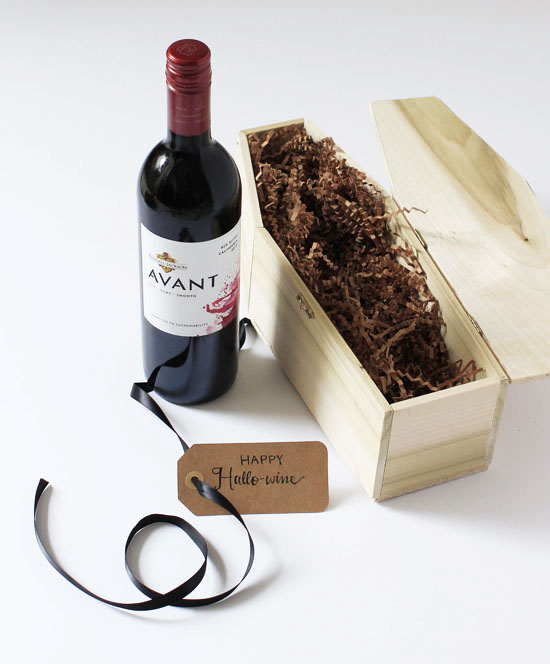 If you're attending any Halloween parties this year, I think this would make the perfect hostess gift. A bottle of wine is a classic choice, and this coffin box takes it to the next level! There's really no better way to say Happy Hallo-wine. :)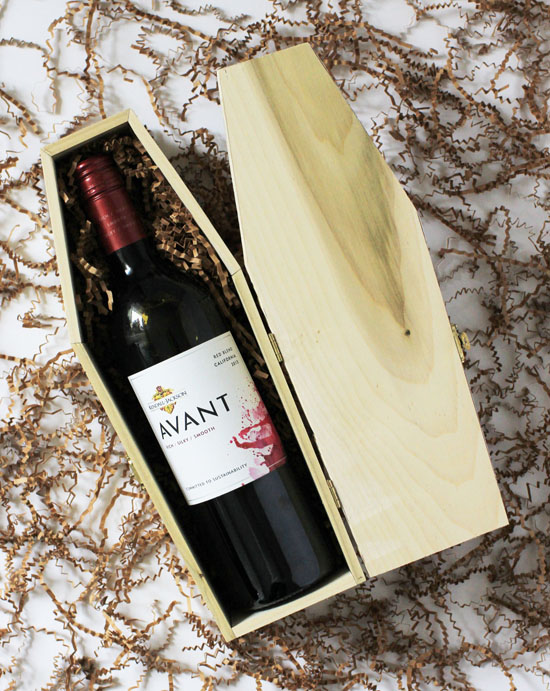 Don't forget to check out the DIY instructions on the Kendall-Jackson blog today…and let me know what you think of this project!
Thanks to Kendall-Jackson for partnering with me on this post.
.