Today I wanted to share a really easy DIY project that Ben and I made over the weekend. I've had this idea in my head for awhile, ever since I saw a display at Madewell with several vintage spools mounted on the wall. Finally this weekend, we decided to do it! As it's getting colder and rainier outside, it will be nice to have a place by the door to hang our coats and scarves. And ever since I had an extremely scary experience with a giant hobo spider crawling out of my bag while on the freeway, I've been terrified of leaving my bag on the floor. So now I have a place to hang it!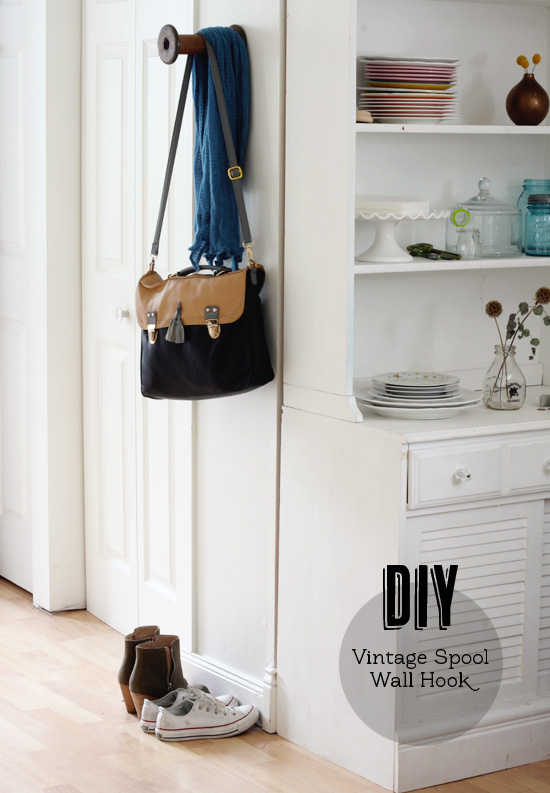 Supplies:
- a vintage spool
- a wooden dowel that fits into the hole at the end of the spool (3/8" diameter)
- a double-sided dowel screw (3/16" diameter)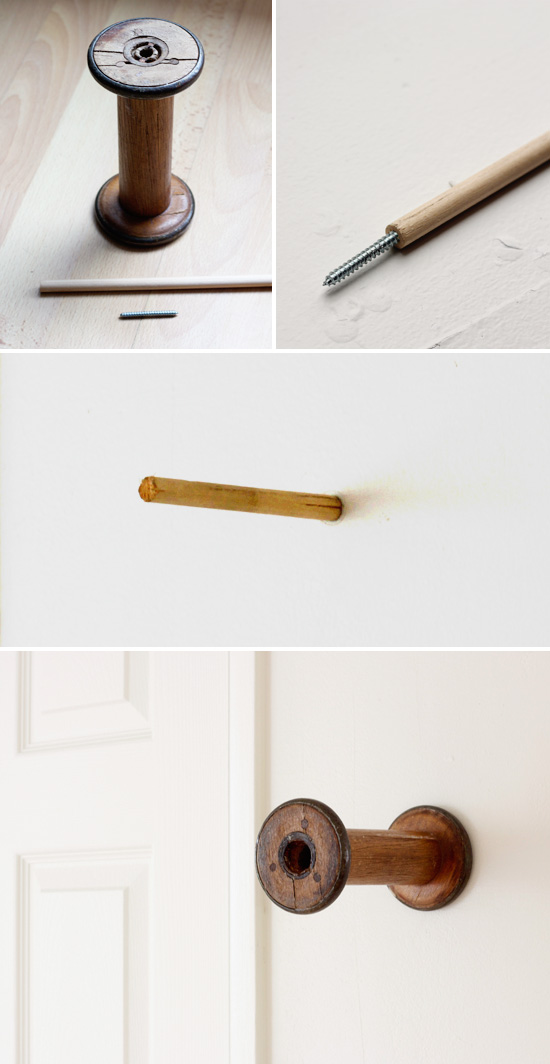 Cut the dowel so it's exactly as long as the hole inside the spool. Screw one end of the double-sided screw into the dowel, then screw the other end into the wall. Slip the spool onto the dowel. That's it! It's a really quick project. The spool is very secure in the wall, and since we didn't screw anything into the spool itself, we can always take it off the dowel if we decide to use it in some other way.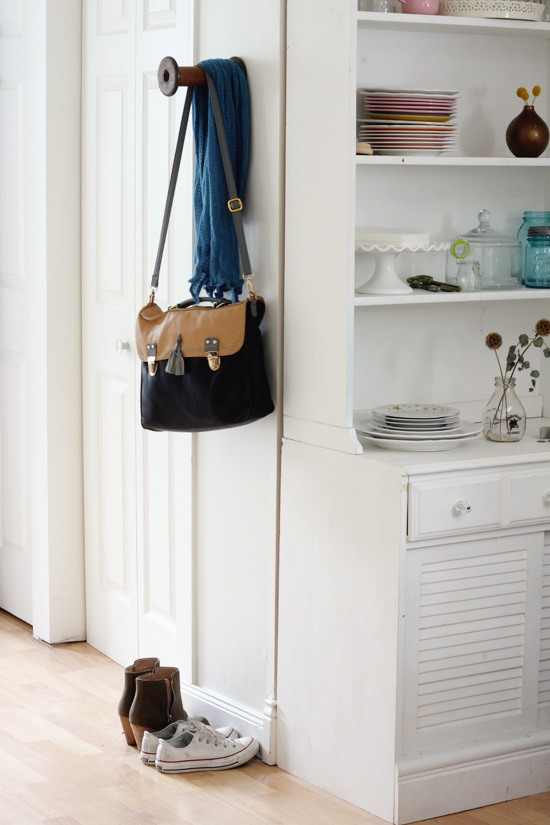 What do you guys think? I think it would be fun to do this with a series of vintage spools if you have a bigger entryway.
For more DIY ideas, head on over here!