Want to know how to win your next ugly Christmas sweater contest? DIY your sweater PLUS a matching one for a bottle of wine! Because two ugly sweaters are definitely better than one, and you can't go wrong with bringing a bottle of wine to a holiday party. Get the DIY instructions for these on the Kendall-Jackson blog today!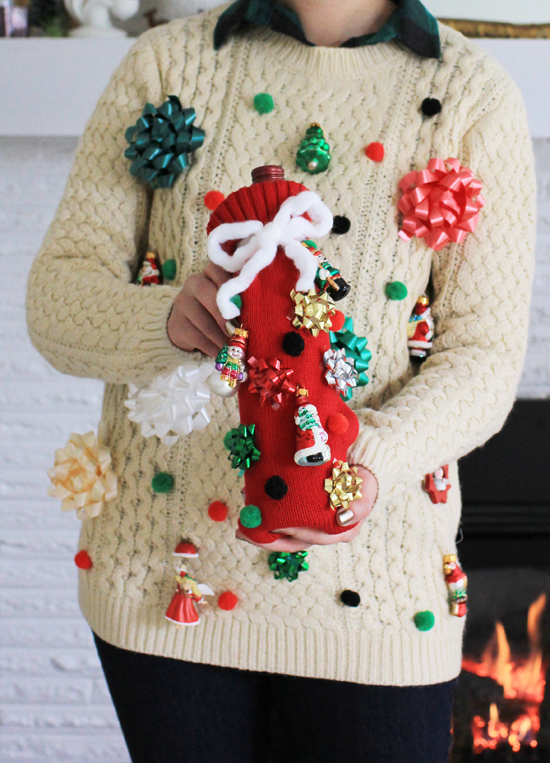 You should be able to find a cheap, plain sweater at a thrift store, plus lots of small Christmas-y embellishments, like gift bows, ornaments, and pom poms. The more the merrier! Pile 'em on for a tacky Christmas sweater that's truly one-of-a-kind.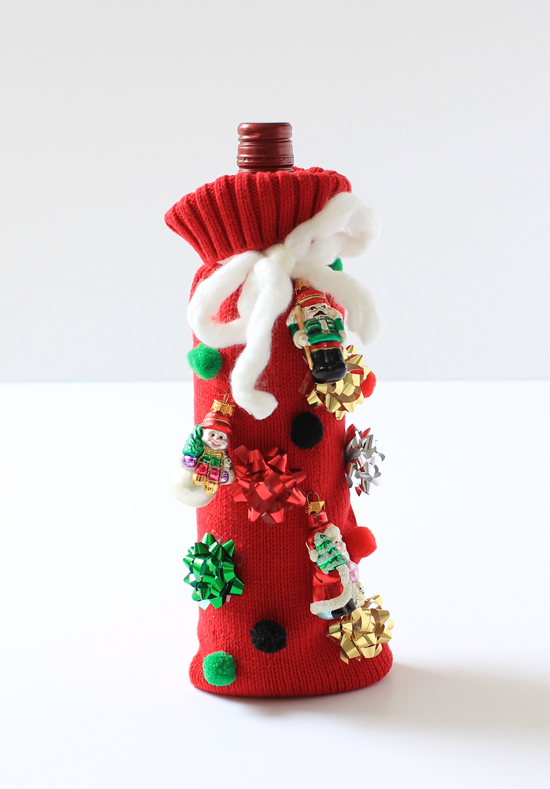 Of course, it's the matching wine "sweater" that really takes this outfit to the next level. Luckily, it's a quick, easy project to make!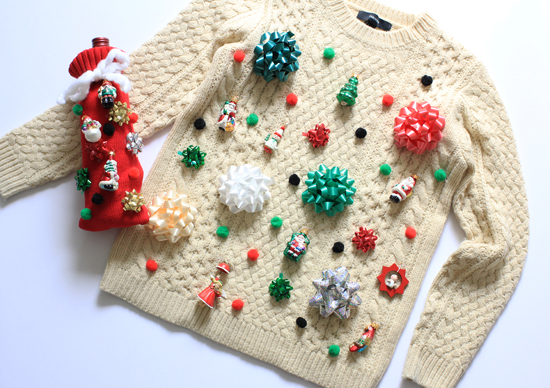 Check out the tutorial here, and happy sweater decorating!
Thanks to Kendall-Jackson for partnering with me on this post.
.