Hope you all had a great weekend! I'm on the Kendall-Jackson blog today, sharing an easy DIY project for Father's Day: trophy wine stoppers! These are really quick to make, and turn a bottle of your dad's favorite wine (always a good last-minute gift) into something more creative and unique. To make your gift even more personalized, wrap the wine bottle with a custom label. You can make your own using photos and inside jokes, or download this simple Father's Day label that I created. All you need to do is print it, cut it to size, and sign it with your name! I put two different versions on the same page--just choose the one you prefer.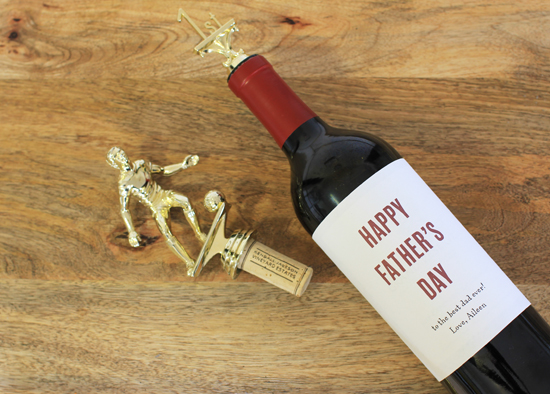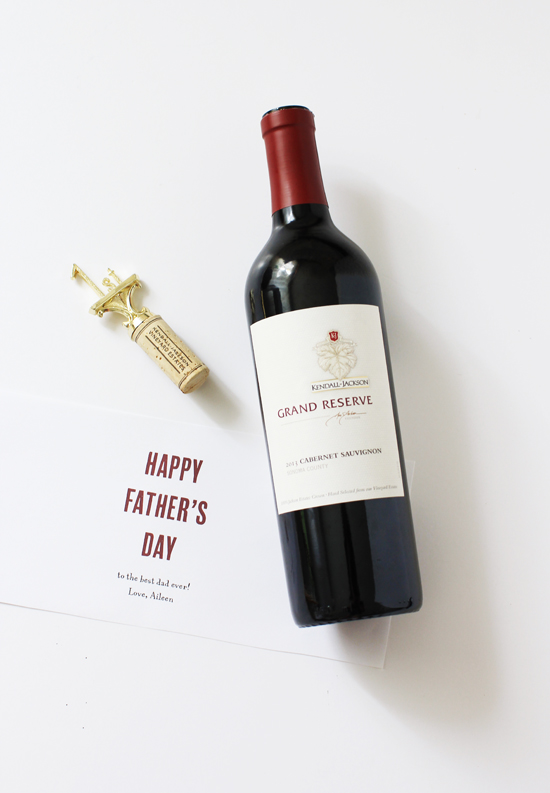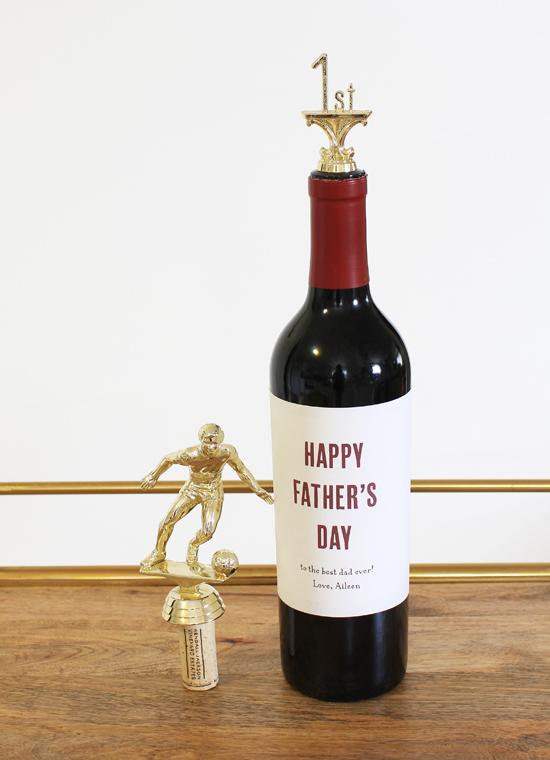 Don't forget to check out my post on the Kendall-Jackson blog for the wine stopper instructions. What are you getting your dad this Father's Day?
Thanks to Kendall-Jackson for partnering with me on this post!