Happy Earth Day! I'm excited to partner with EcoScraps today to show you guys an easy DIY project, share some eye-opening facts, and give away a $50 Home Depot gift card! First off, the facts. Did you know that in the United States, we waste 40% of the food produced, enough to fill the Rose Bowl every day?! It sits in landfills producing methane, which is 20x more harmful than CO2...and the #1 most wasted food is bagged salads. That one really got me, since I am totally guilty of throwing away bagged salads that we intended to eat but forgot about. It happens way too often. So one thing I'm planning to do is to buy bagged salad on the same day that we plan to eat it, and only in the amount that we'll actually finish in that day. That's something small I can change in my life. On a larger scale, EcoScraps has been working hard to reuse food waste and keep it out of landfills. Between 2011 and 2015, they recycled 75 millions lbs of food waste by turning it into organic, all natural garden products. And in 2016 alone, they are planning to match that number with another 75 millions lbs recycled! So if you're doing some gardening this year, definitely look for EcoScraps soil at your local Home Depot.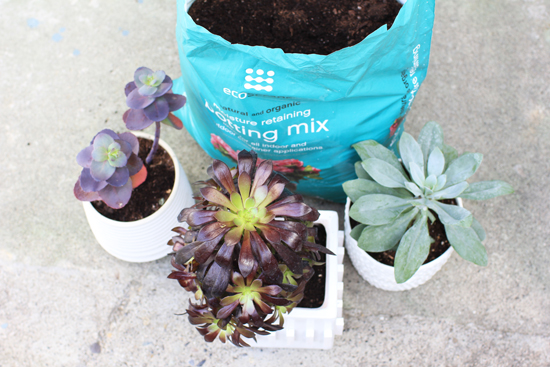 Since we live in a rental, I've never put a lot of effort into landscaping our tiny garden space. It just didn't seem worth it for something we couldn't take with us when we move. However, I do love plants and was feeling a little left out this spring, with so many of my friends posting photos of their gardens and yards. So I decided to add some potted plants by the front door! It's a small-scale way to add some greenery to our lives, and can easily be taken with us if we end up moving this year. Also...one of these planters was a DIY project! Can you tell which one?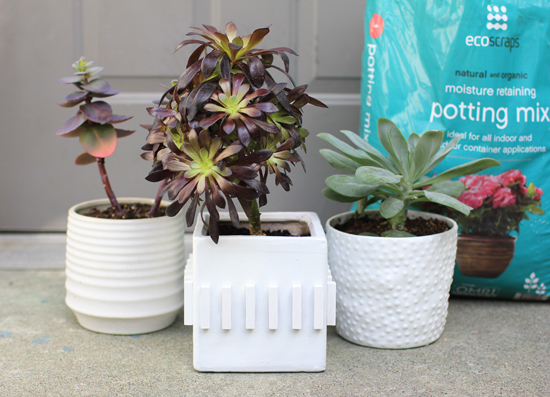 If you guessed the square one, you are correct. I liked the shape of it, but wanted to add a little texture to give it some personality (inspired by this planter). In the spirit of Earth Day, I decided to use materials I already had at home. I found a square wooden dowel that was leftover from another project (this table runner), and cut it into 1.5" pieces.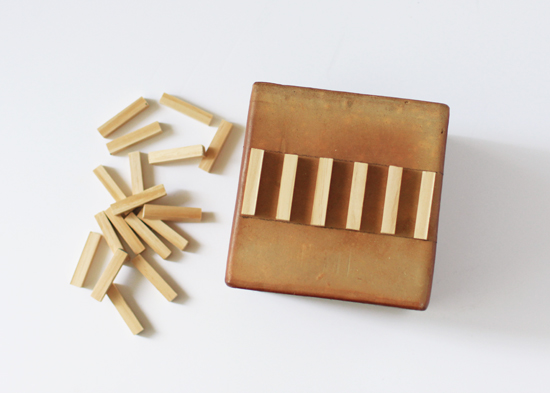 I drew two parallel lines around the center of the planter as guides and carefully glued the wood pieces within the guide lines. Then, I spray painted the whole thing white.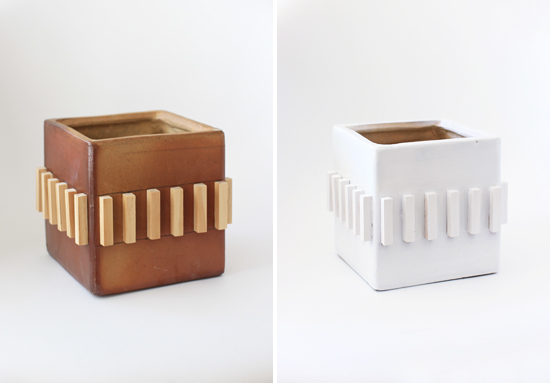 Lastly, I transplanted my plant and filled the planter with EcoScraps potting mix.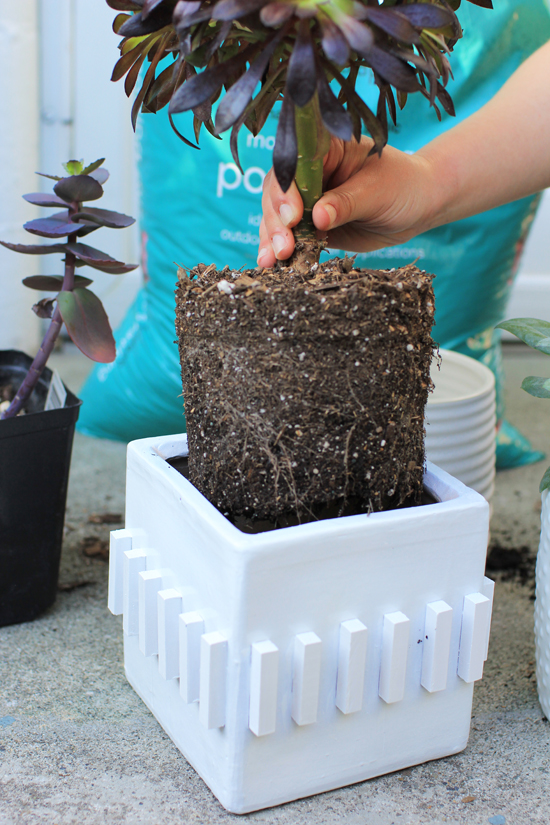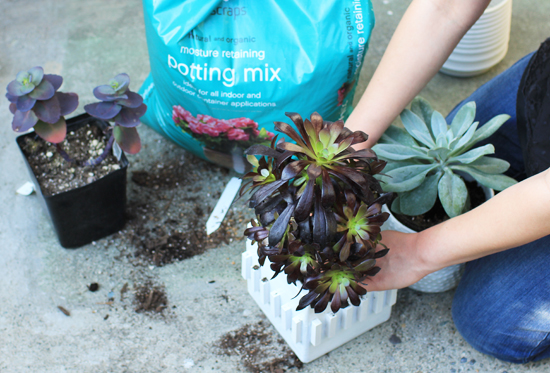 What I like about this project is that it's easy to make your own version. Look around your house and see what you already have that could add some texture to a plain planter. Pieces of wood, wine corks cut in half, etc. There are lots of possibilities! You can do a random pattern or something more orderly, like mine. Whatever you choose to do, have fun with it.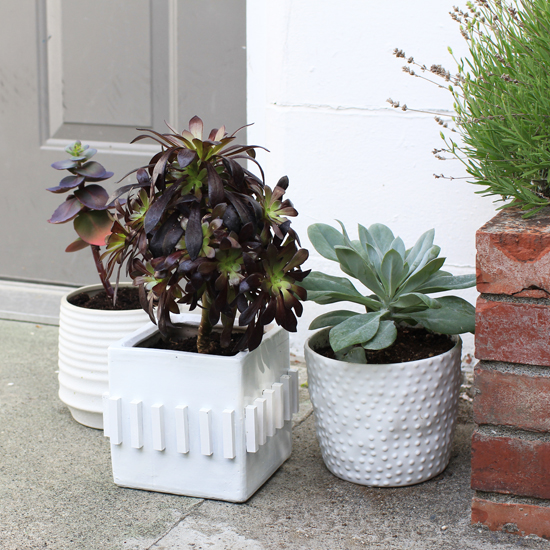 Also! EcoScraps is giving away a $50 Home Depot gift card that you can use for whatever gardening and home projects you're working on this spring. Enter below.
a Rafflecopter giveaway

Let me know what you think of this project...and I'd also love to hear if there's anything you do to reduce food waste in your life? I'll be honest, it's not something I've given a lot of thought to in the past, and I think Ben and I could definitely make some improvements that would be good for the earth and good for our bank account.
Thanks to EcoScraps for sponsoring this post, and giving me some food for thought this Earth Day! If you'd like to know more about them, be sure to check out this video.