Did you guys notice this vase in Monday's post? It's a DIY project...and a super easy one at that! I love the striped Omaggio vases by Kähler that you see in so many Scandinavian homes, and I wanted to see if I could create something similar. I'm happy to say, I think this pretty lady fits the bill!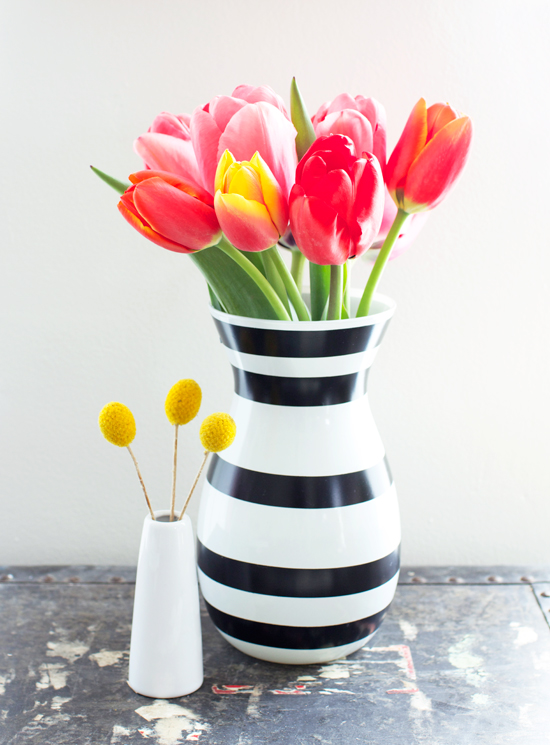 For this project, you will need: a plain white vase (I used this one), black electrical tape, and a pair of scissors.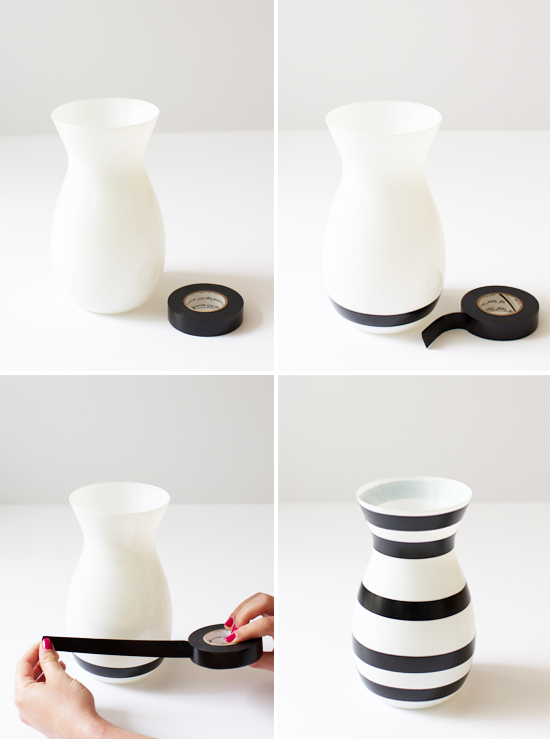 Wrap a piece of tape around the vase, about a half inch from the bottom, and trim it where the ends meet. Continue wrapping parallel pieces of tape all the way up the vase, leaving a little more space between the strips in the middle. Smooth out any bumps or wrinkles with your finger.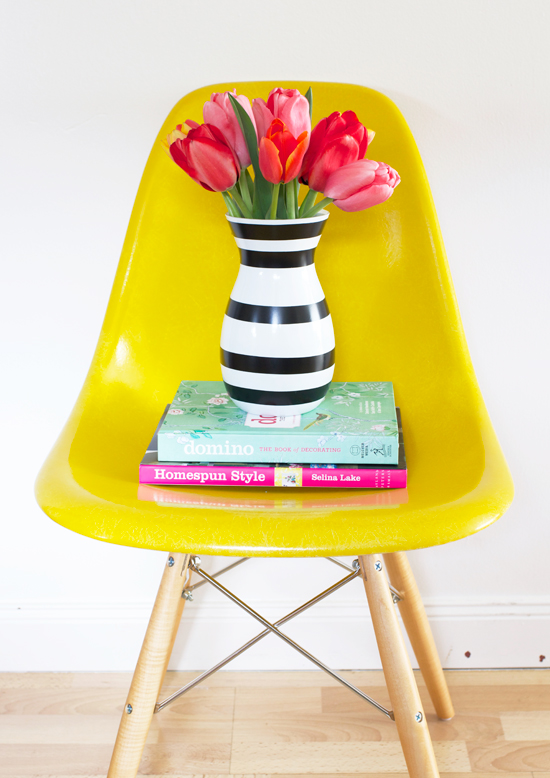 That's it! Seriously, such a quick, easy, and rewarding project. You could also try this with colorful electrical tape--I think that would be super cute.
Hope you like this DIY! Let me know if you try it.