I've been obsessed with the Scandinavian tree pattern on the pillows from my Artsy Modern giveaway (which you can still enter, by the way)! So I came up with this project. I think these trees are the perfect way to add some winter festivity in a subtle, modern way. You know I'm all about simple, easy seasonal updates...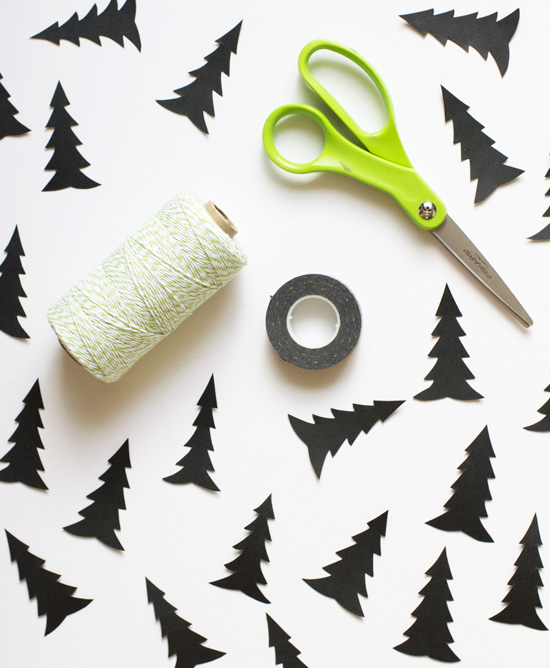 To make this garland, I simply cut the trees shapes out of black cardstock with scissors. Each one turned out a little different, which is fine by me. Perfection is boring, right?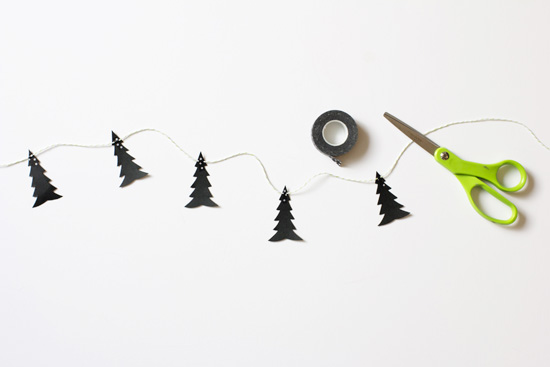 Instead of punching holes into the shapes, I decided to tape them to keep the look clean. I used small strips of black washi tape and spaced the trees out evenly (or close enough).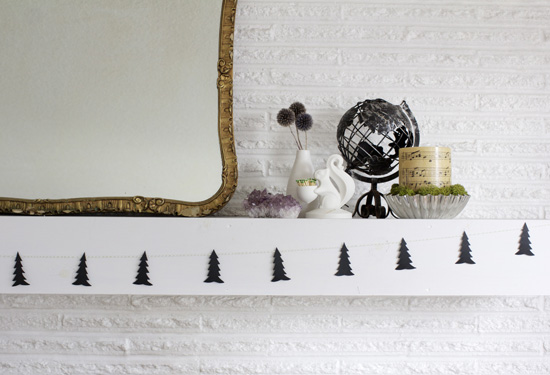 Once I was done, I hung the garland up with the tape side on the back.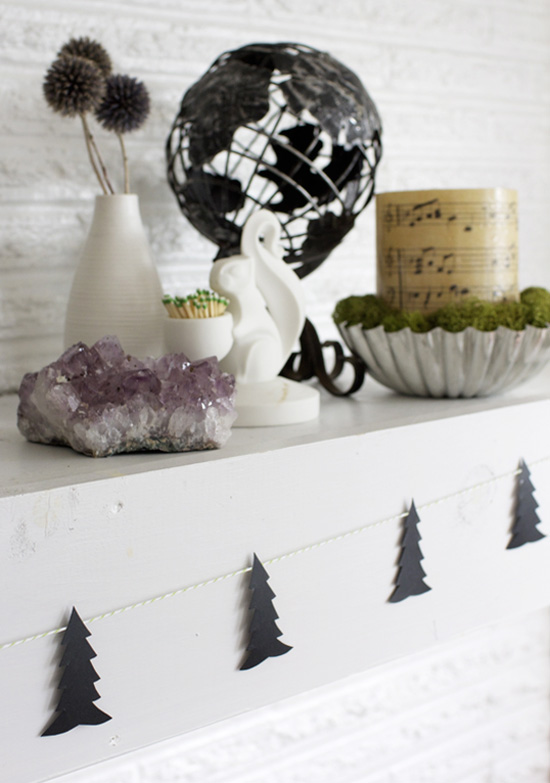 EASY! Plus, I love that while this garland is kind of Christmas-y, it wouldn't be weird to keep it up year-round.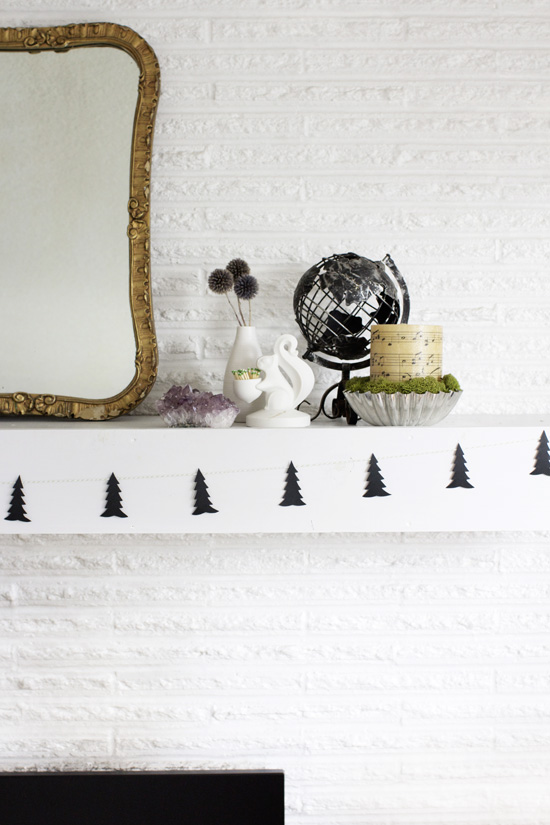 What do you think? Are you digging this Scandinavian tree pattern as much as I am?
P.S. Head over to Shrimp Salad Circus to enter today's 24 Merry Days giveaway…it's Julep!