About a month ago, Home Depot invited me and several other bloggers to be a part of a DIY challenge. The project was up to us…the only rule was that it had to involve plywood. I had a bunch of ideas (plywood is a fun material to work with!) but in the end I decided on something that I knew we'd actually use a lot: a shoe rack! Before we made this, we kept all of our shoes piled up in our entryway closet. It was the worst. I was always so irritated digging around in the morning to find the shoes I wanted to wear that day. Now, we have a cute little rack for all of our favorite shoes, and if we clear the top off, it doubles as a bench for sitting down and pulling on boots or tying shoelaces.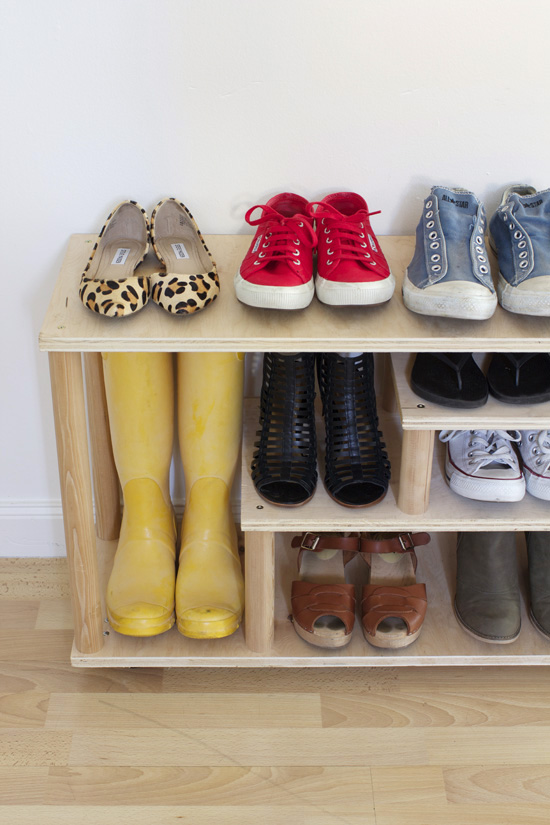 What I like about this project is how customizable it is. We used our shoes to determine the height and the depth of our rack, so it's exactly right for us. And we made it the perfect size for our entryway. Likewise, if you have waaay more shoes or if you have a smaller space to tuck a shoe rack in, you can totally adjust all the measurements to fit your own needs. And if you don't like the look of natural plywood, you could even customize that too--just stain the wood or paint it!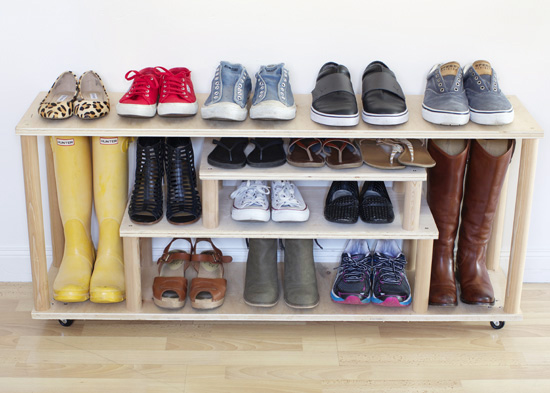 Check out the Home Depot blog today to see the DIY instructions and make your own. You should definitely check out everyone else's plywood projects too! Lots of great ideas (a plywood lampshade, budget friendly artwork, etc.).
P.S. Happy fall (officially)!