If you follow me on Instagram, you probably saw that I took a short vacation last week for Ben's sister's wedding in Colorado. It was a lot of fun (even though the weather wasn't the greatest)...but this week, I'm struggling with getting back into the swing of things. Vacations always seem to do that to me--rather than feeling rejuvenated and ready for work, I come back wanting more vacation! Siiiiigh. Anyways, while I was gone, Bali Blinds featured a DIY project that I put together for them, so I thought I'd share it with you all today. This project will literally take your plants to the next level and elevate your home decor...because it's a planter stand! I was inspired by this one from Modernica (which I still love), but since I couldn't justify the $189 price tag, I decided to make my own DIY version.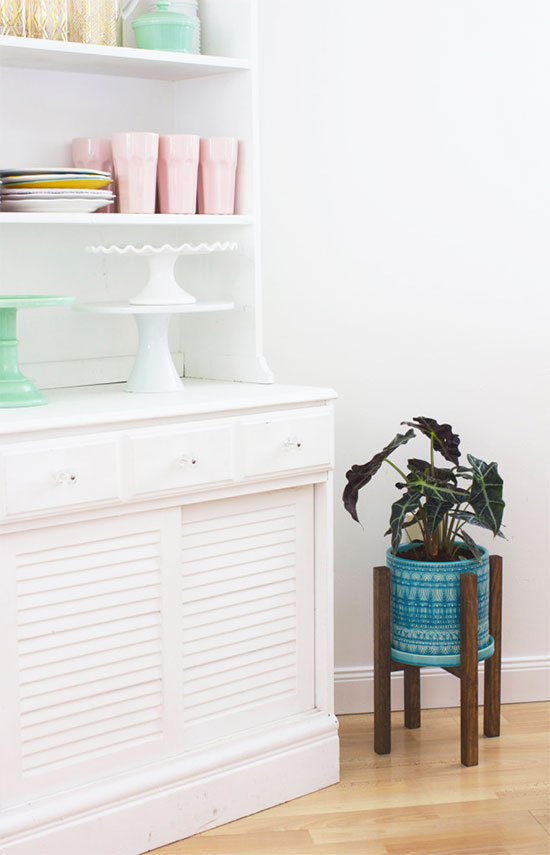 I adapted the instructions from another DIY project that I found on Pinterest, but I made mine even simpler, since I don't have a lot of power tools. It's not quite as pretty as the Modernica one, but it has the same clean, modern lines for a fraction of the cost--which is what DIYs are all about, amiright? And it really does make our plant look more fancy and important! So much better than just putting the pot on the floor. Get the instructions over on Bali Blinds, and let me know if you try this project! I'd love to see it.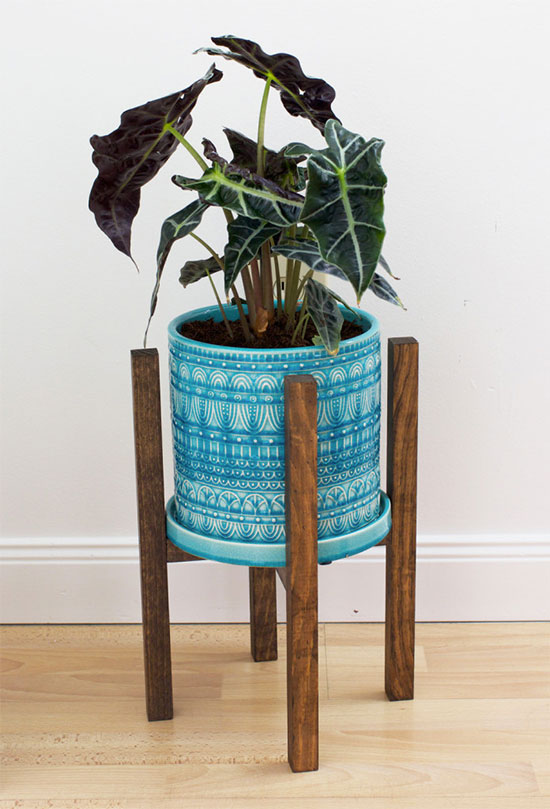 Hope you like this DIY! How's your week going? If you're riding the struggle bus like me, take heart--we're halfway through the week.