Today's DIY project is one I've actually had it in my house for awhile (if you follow me on Instagram, you may have seen it here). But since I haven't shared it on the blog yet, I thought today would be a good time! I had the idea to mount a roll of kraft paper in our kitchen for menu planning, grocery lists, and to-do lists in general. But instead of buying a big roll of real kraft paper for upwards of $20, we got a roll of painter's masking paper from the hardware store for less than $5! It was the perfect size for what we had in mind, and it looks the same as kraft paper (it's just a little bit thinner).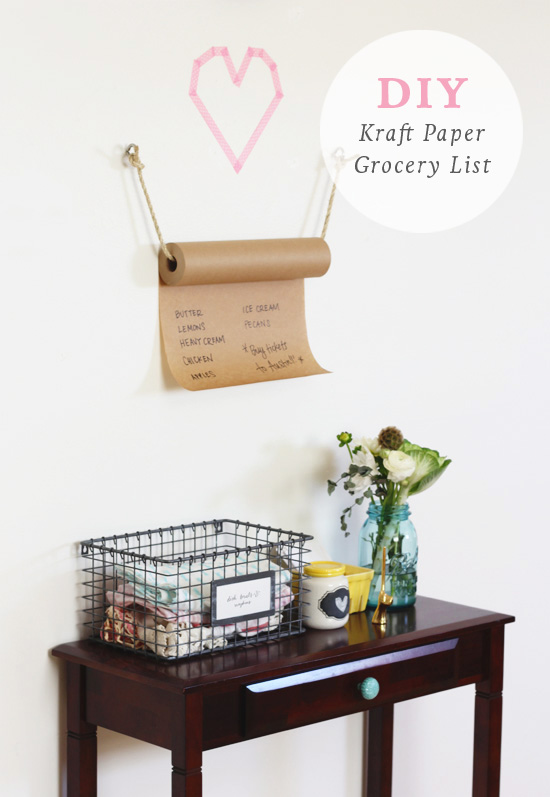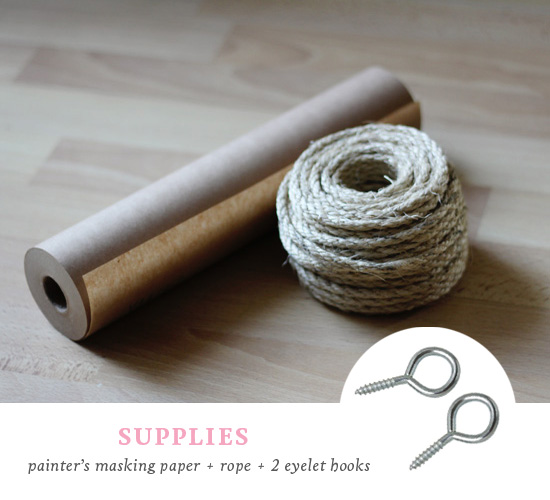 We wanted something that would allow us to easily switch out the roll once we used up all the paper (like a one-sided towel rack). But we didn't find anything that we liked, so I had the idea to simply hang the roll from some rope! We screwed eyelet hooks into the wall, then tied the rope onto them with the kraft paper hanging in the middle. Total cost? Under $10! So easy, and I think it looks more unique and interesting than a towel bar anyways.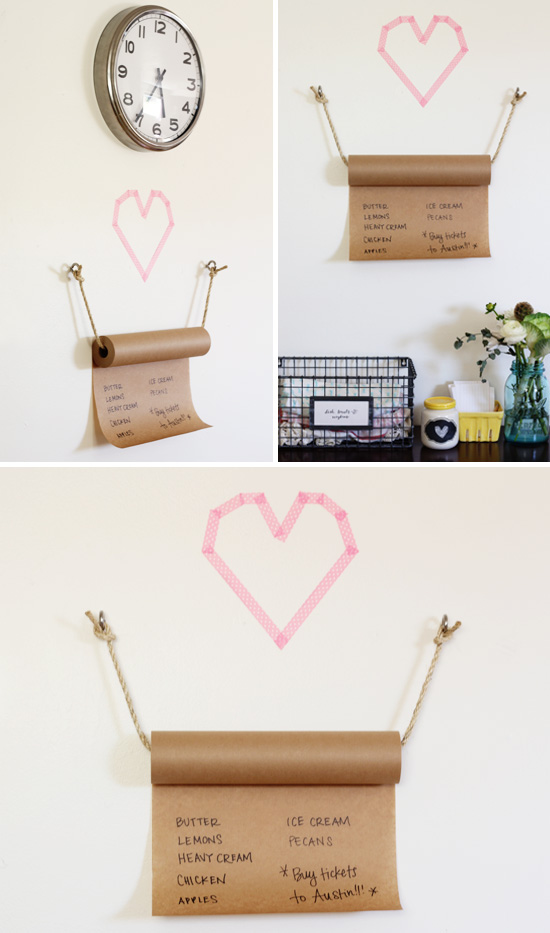 We use this paper for grocery lists, notes to each other, and reminders for doctor's appointments/things we need to do. It's really convenient--and when it's time for us to go grocery shopping, I just cut the list off and start over. When we're ready for a new roll, we'll just untie one end of rope, switch out the empty roll, and tie the rope back on! Easy peasy.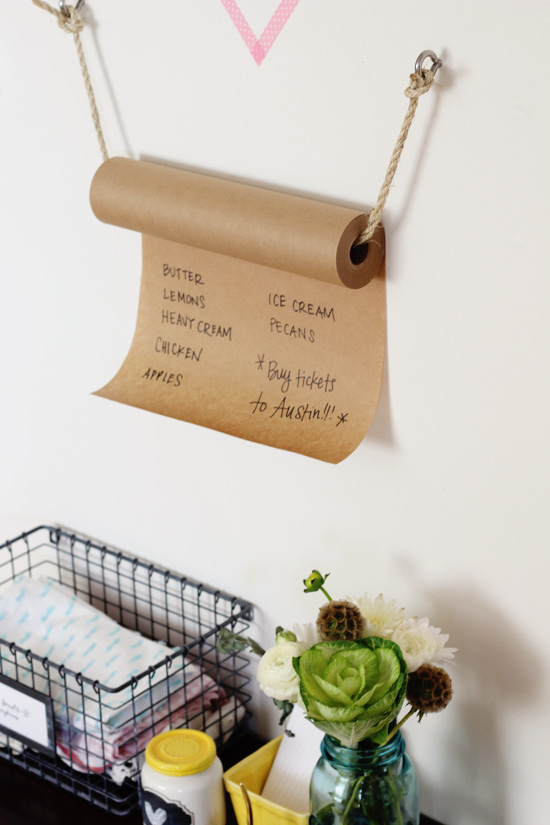 You could use rope and eyelet hooks to hang all sorts of things: toilet paper, paper towels, hand towels, etc. It looks cute--and best of all, it's super cheap and easy!
What do you think of this project? Have you done anything similar?