I'm a sucker for DIY projects that look impressive but don't take a lot of time, money, or special skill. When it comes to that, there's probably nothing that draws my eye as much as DIY headboards. I'm always pinning them! For our master bedroom, I want to make an upholstered headboard with tufted buttons...but for a guest room, I love the idea of doing something a bit more creative and budget-friendly. Each of these ideas would be inexpensive and easy to implement, yet they all look pretty amazing, don't you think?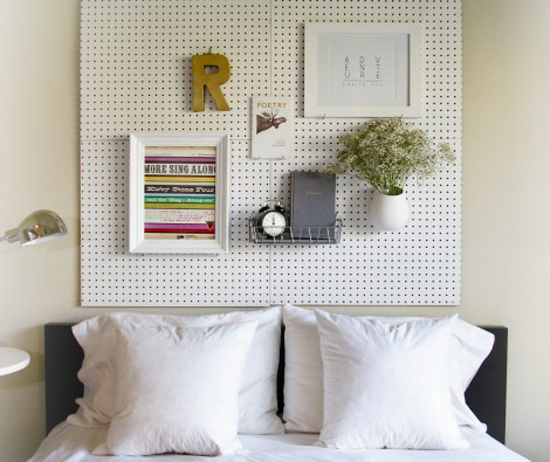 A pegboard headboard with a little shelf doubles as a bedside table/storage, if you're low on space!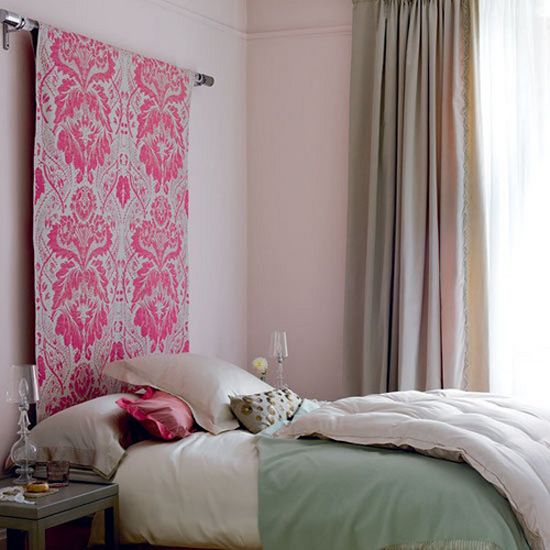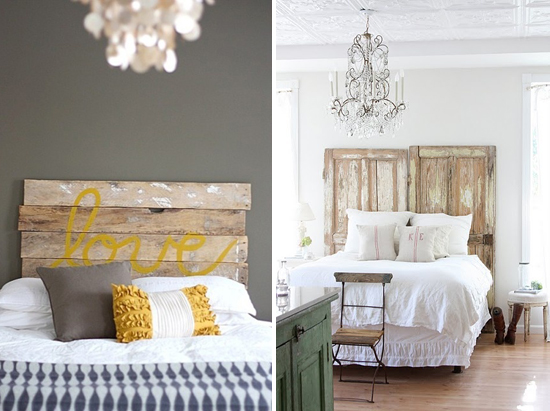 Salvaged wood (in the form of planks or old doors) make great headboard alternatives. I love the chippy, rustic look but you can also paint or stain them if you prefer that. To add some charm, paint a sweet sentiment on them or trace a shape onto a bunch of boards laid together and cut them out along those lines.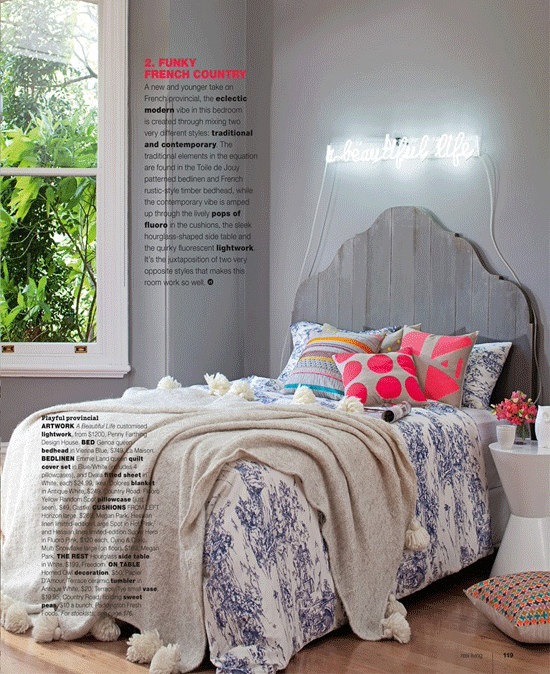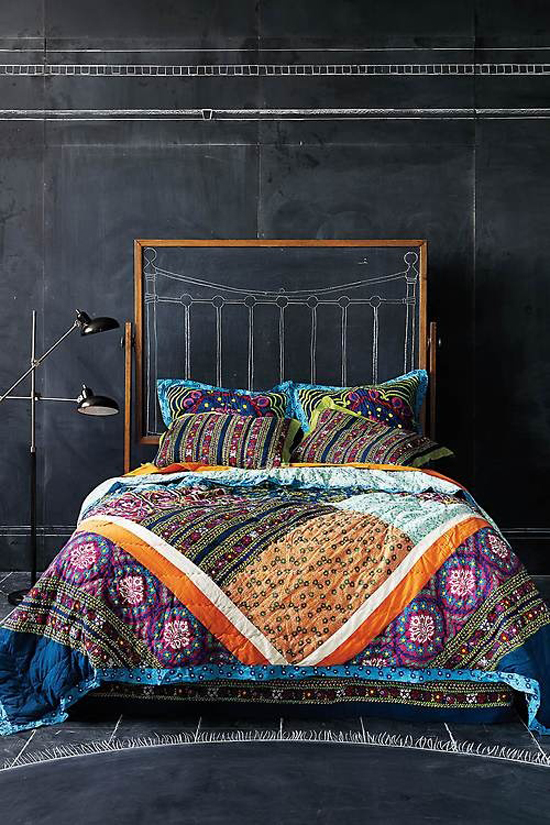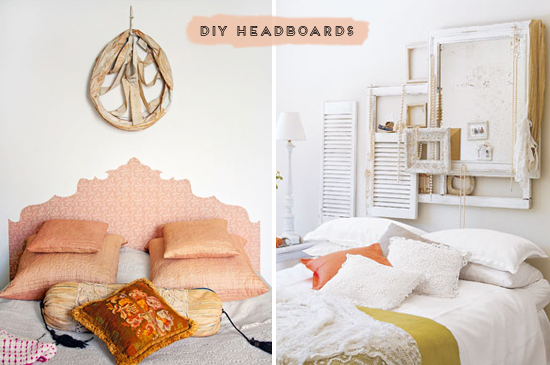 The idea on the left is really quite simple--it's just wallpaper cut out in the shape of a pretty and intricate headboard! The idea on the right would take a bit more work, but the effect is really lovely. Layered shutters and empty frames create a "headboard" and a place to store necklaces and other pretty baubles.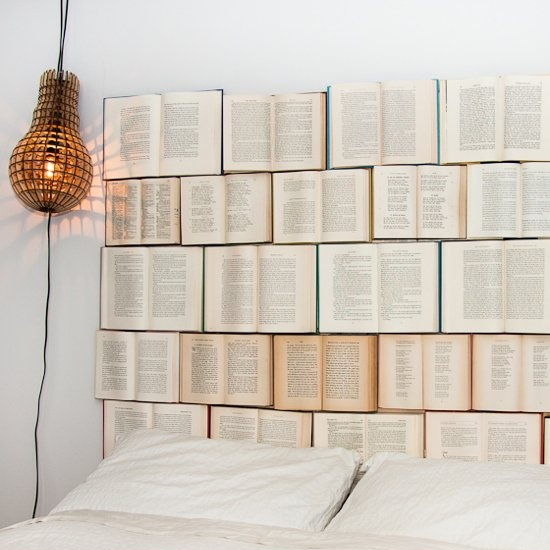 Ok, this idea may be my favorite. I love any DIY project using old books!! I buy some every time I go to my local thrift store because they can be used in so many ways, and they're so pretty and cheap!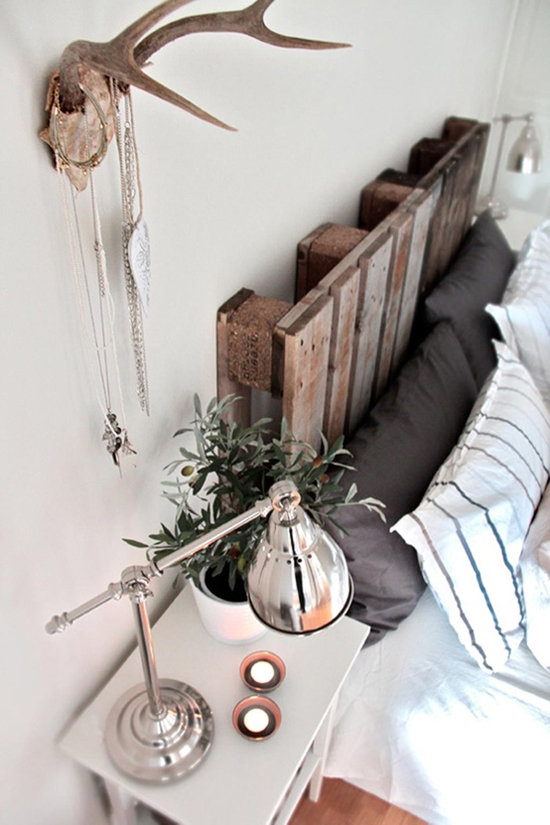 Pallets are really hot right now. I've seen just about every project under the sun with them! I'm loving this headboard and bed, although Ben says spiders will get in there.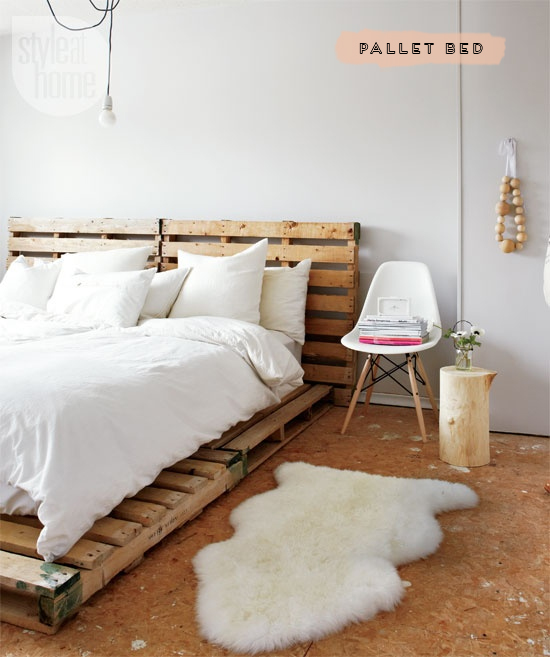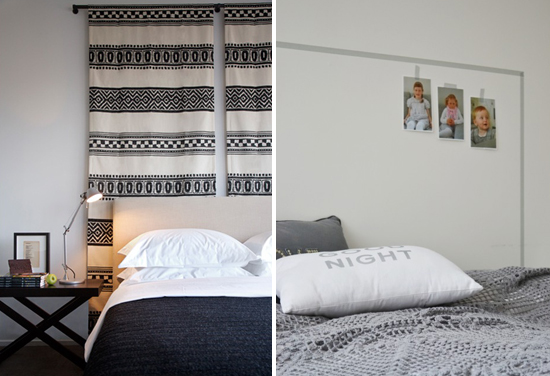 The idea on the right is literally a 5 minute, $3 project. Just use washi tape to outline where a headboard would be! For more washi tape decorating ideas, check out this post.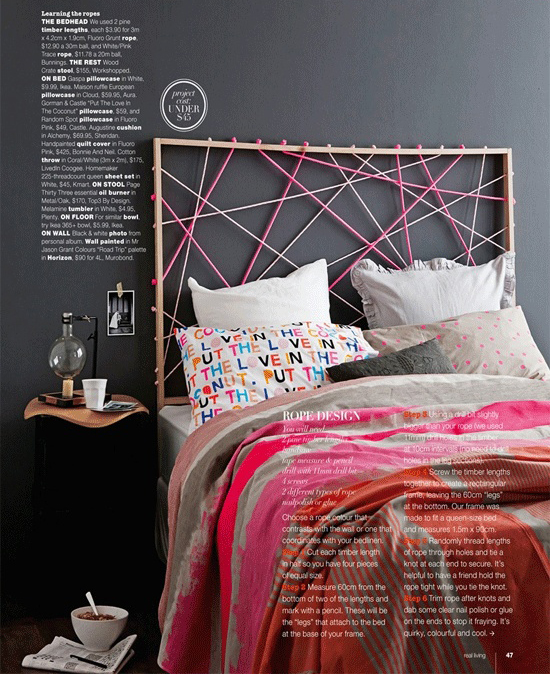 It was hard to narrow these photos down and I still posted so many! Just goes to show, there are loads of creative ideas out there...why settle for a store-bought bed that is just "blah" when you could have something unique and handmade (and spend a whole lot less)? Which idea is your favorite?
Image sources: 1 / 2 / 3 / 4 / 5 / 6 / 7 / 8 / 9 / 10 / 11 / 12 / 13 / 14