This post is sponsored by Mixbook.
Happy February! Valentine's Day is coming right up, so I wanted to share this quick and easy idea for a fun, oversized "card" that's not overly cheesy. Since V-Day comes so soon after the New Year, I thought it would be fun to celebrate all of my favorite dates, vacations, and everyday moments with Ben from the past year. I printed out some 5x5 photos on Mixbook, then taped them to the wall in a heart. And because I love games, I decided to quiz Ben and see how many of the photos he could recognize. It was a fun way to look back on an amazing year, and relive some of our memories.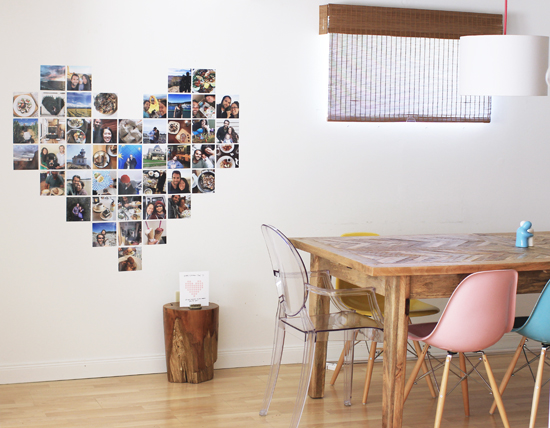 All you need for this project is a blank wall, some tape, and a stack of photos. Mixbook prints square photos, which makes it super easy, but you could also cut rectangular pictures into squares.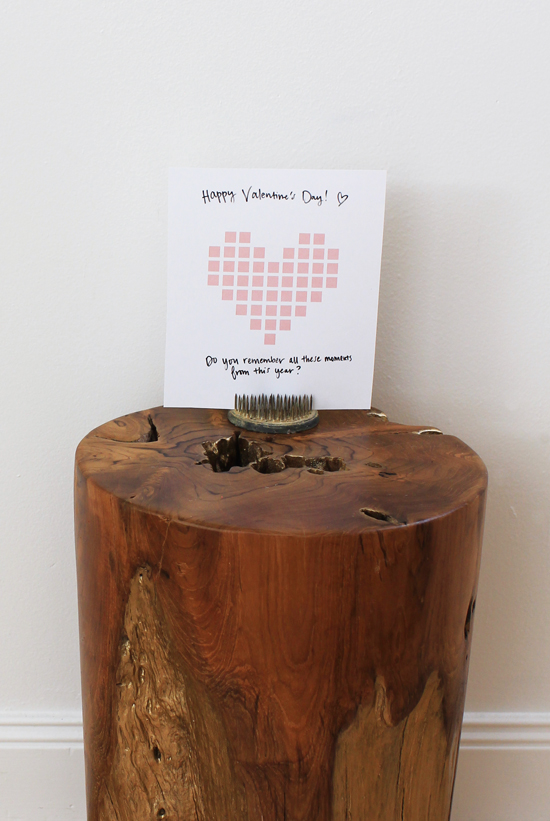 I made a heart graphic with little squares representing each photo (46 squares total), and used it as a key to make sure I put the photos up in the right shape. Download the heart graphic here, if you'd like to use it.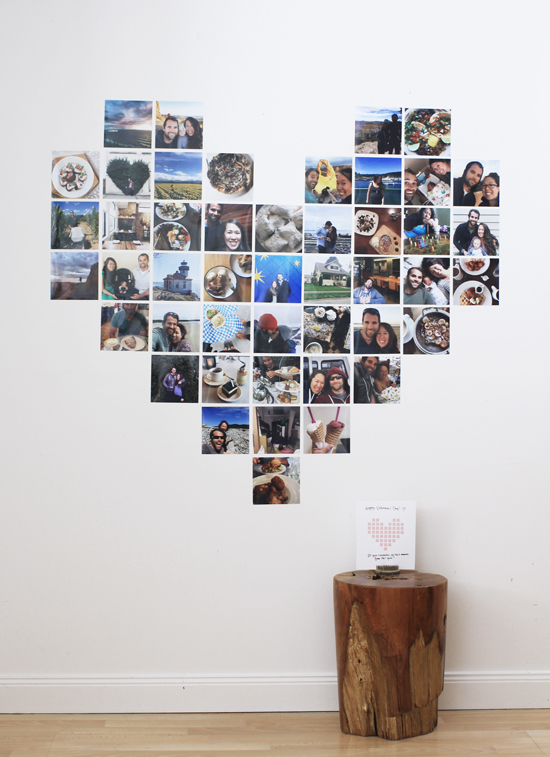 It would also be fun to do this with photos from the beginning of your relationship til now...especially if you've been together for a long time!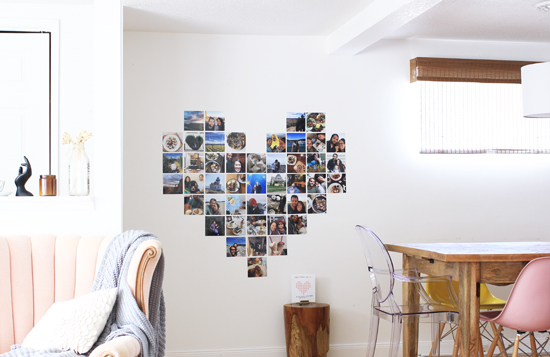 It was so much fun creating this giant valentine to surprise Ben with. I originally planned to take the photos down after Valentine's Day and put them in an album, but it's kind of sweet to walk by everyday. Maybe the heart wall will stay for awhile longer!