If you follow me on Instagram, you saw a little sneak preview of this project last Saturday. I've been meaning to do it for quite awhile, actually--ever since I found the gemstone silicone mold! With Valentine's day right around the corner, I figured this was the perfect time. This project is pretty similar to the DIY concrete magnets I made back in August…but with some improvements. First off, I used stronger magnets this time, because the last time, I used regular magnets from the craft store and the concrete was a little heavy for them. They can stick to the fridge, but they can't hold much more than one piece of paper. So this time, I got some neodymium ones. I also decided to paint the magnets this time. I like color, but you can also leave them concrete if you prefer.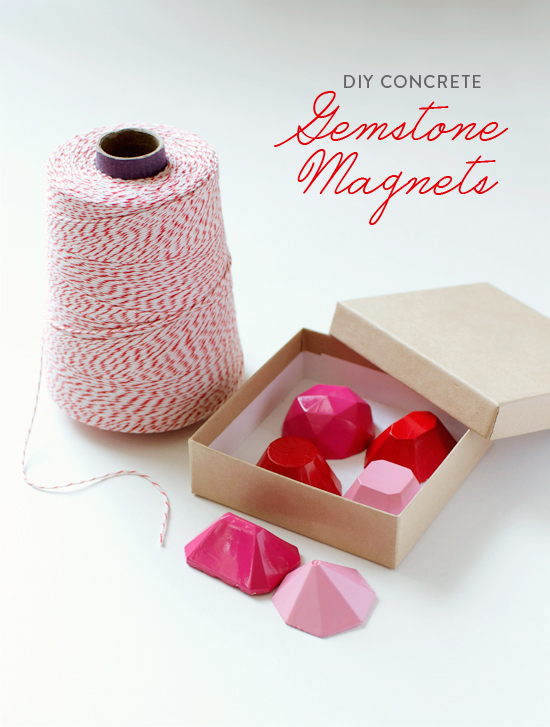 You will need:
-cement, water, and a stir stick
-a cheap bucket for mixing it in
-gemstone silicone ice cube tray (from Amazon)
-neodymium magnets (also from Amazon)
-acrylic paint, varnish, and a paintbrush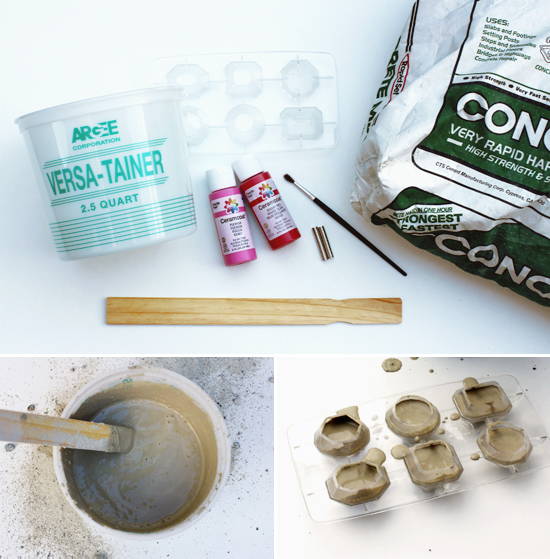 The directions are pretty simple: mix the cement with water in your bucket. You won't need much. Spoon it into the molds. I only filled them up about two-thirds of the way because I didn't want my magnets to be too thick.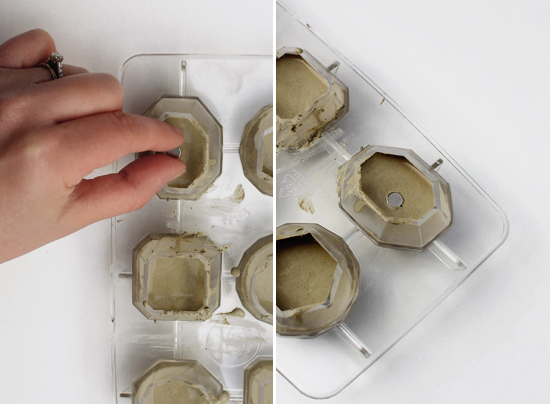 Once the concrete has started to harden a little, carefully place the magnets in the center of each gem. Let the concrete harden all the way (I left mine overnight).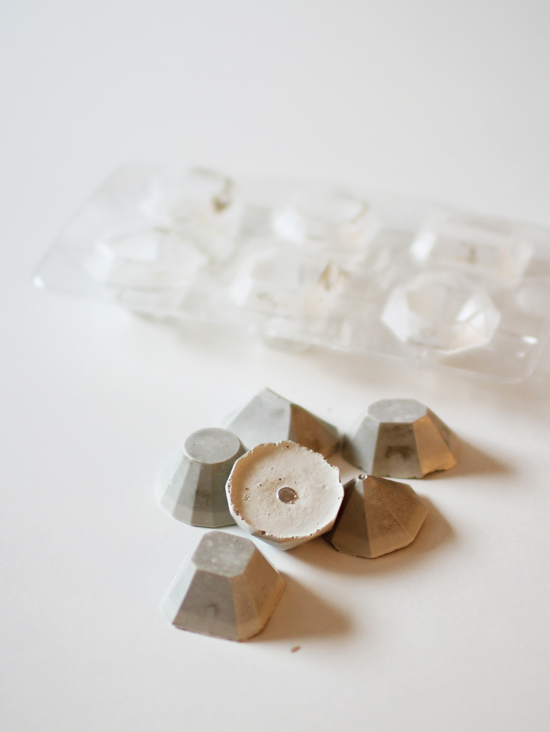 Once the concrete is fully set, pop the concrete gems out of the ice cube tray. Since it's a silicone mold, this should be fairly easy to do. You'll notice that the magnets are really secure since the concrete set around them.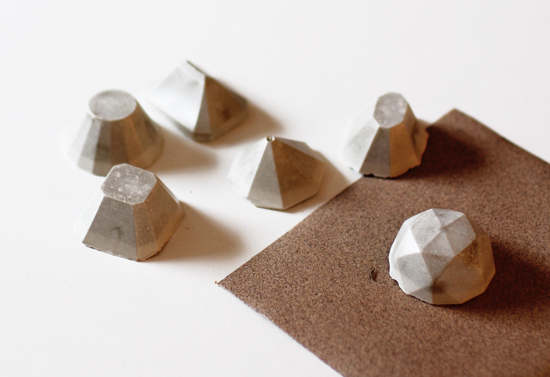 Sand down any ridges that formed around the edges.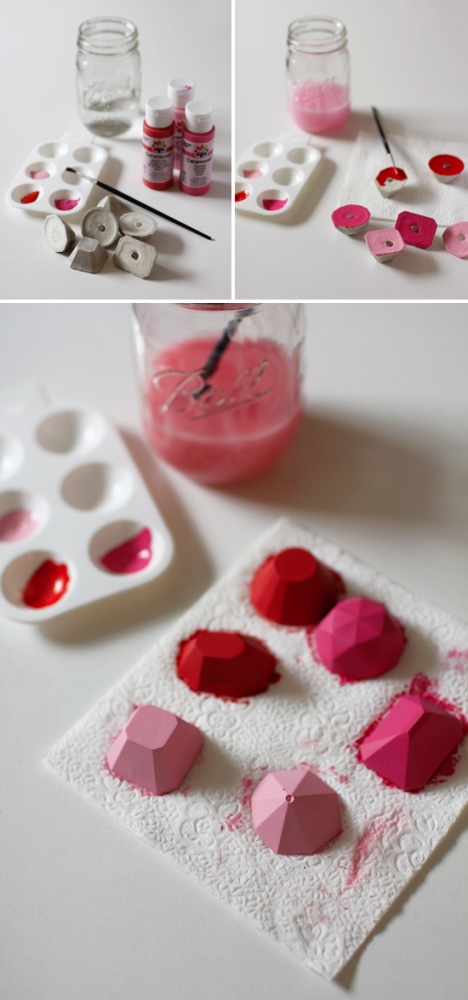 Now you're ready to paint! You can paint your gems any color you like--I went for red and pink to really play up the Valentine's Day effect. I painted the bottoms first, and once they were dry I flipped the gems over and painted the tops.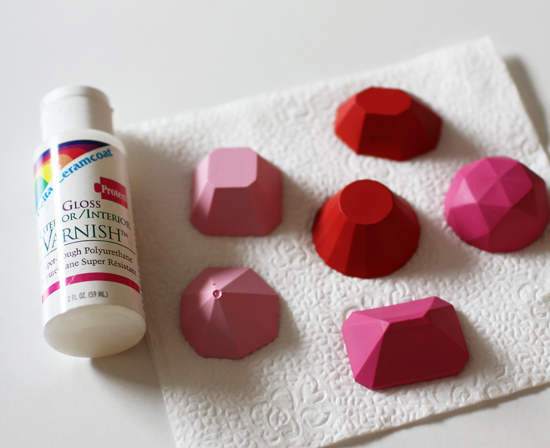 The last step is to add varnish to really make your gemstones shine.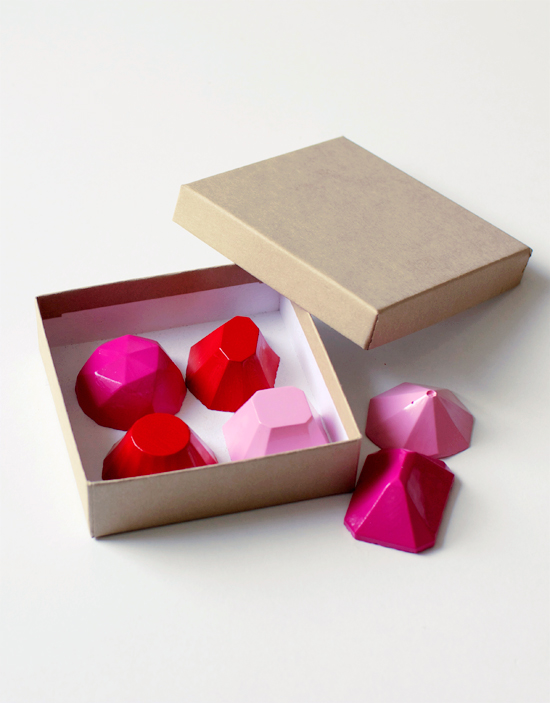 Look how shiny and pretty they are! These are so easy, it wouldn't take very long to make a bunch. Then you could box them up and give them away as Valentine's Day gifts! The pink and red ones would be great for girlfriends, coworkers, etc. since they're pretty girly. For your guy, you might want to keep them concrete, or mix in some different colors like green and blue.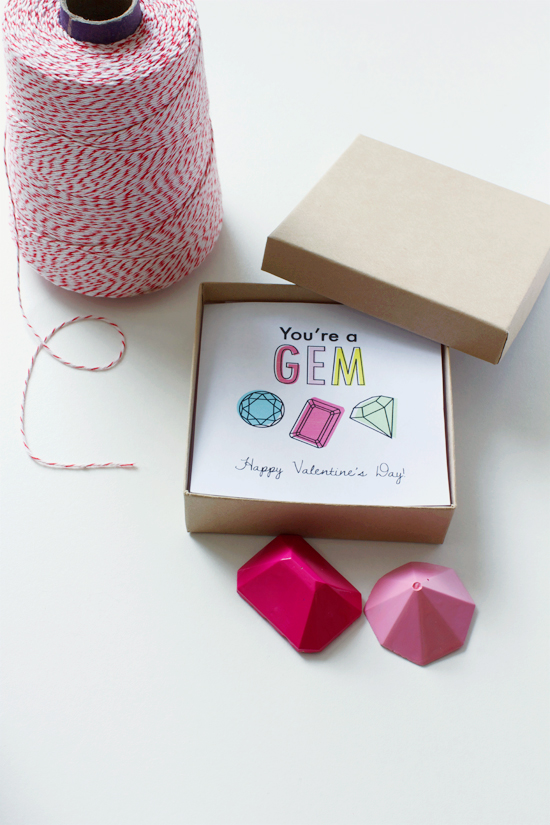 I also made a little printable that you could use, which says: "You're a Gem. Happy Valentine's Day!" I couldn't resist--I love a good play on words. If you'd like to use the template I made, you can download it here!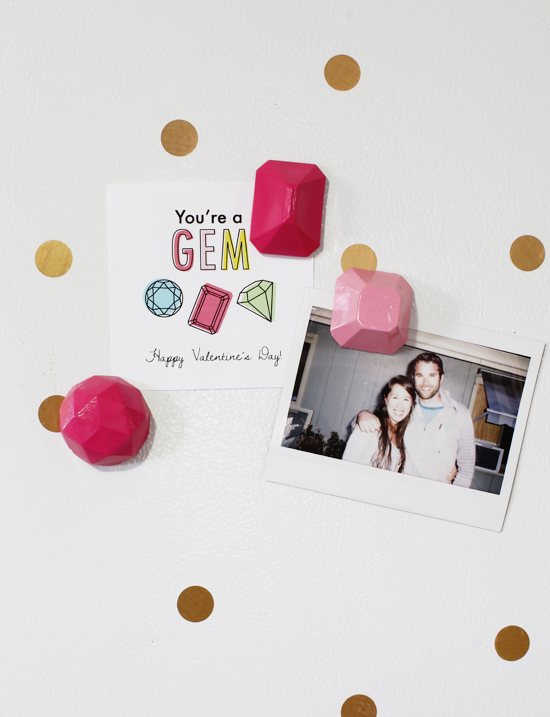 Now our fridge is a little prettier!
Hope you guys enjoyed this little DIY. I think it turned out super cute, and it's a project that would be sweet any time of year, not just Valentine's Day. Gemstone magnets would also be great thank-you gifts for bridesmaids, don't you think?
P.S. If you liked this post, you should also check out the one I wrote with all kinds of cute gemstone/faceted ideas.