It's almost Mother's Day and it's almost picnic season (that's a thing, right?) so I put together a fun DIY idea for the Kendall-Jackson blog: a folding wood tray that's perfect for picnics! I think this would be a great gift for your mom, tucked into a picnic basket along with her favorite foods and a bottle of wine. If you already have your Mother's Day gift squared away, you should still make this tray for yourself. It's seriously a picnic game-changer! Having a hard surface to place drinks on is essential (I've spilled sooo many things by letting them tip over on the grass), plus this tray is super cute and folds up for easy travel.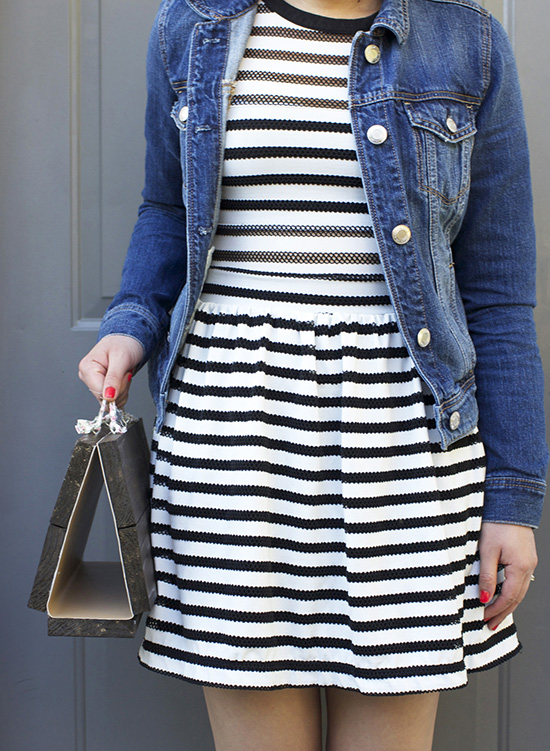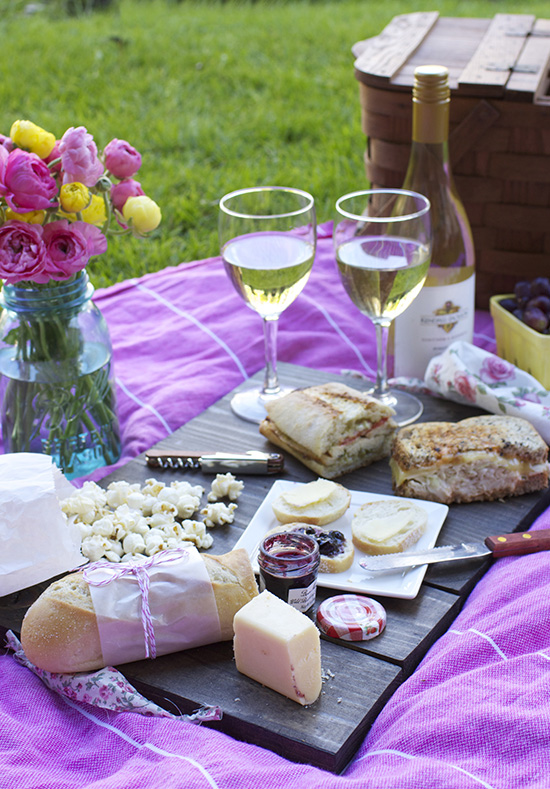 Here are some photos from a little picnic we had over the weekend! I had to test the tray out to see how it worked, after all :) We got sandwiches and truffle popcorn from our favorite little cafe in Edmonds, grapes, and (since we didn't have enough bread, obviously), a baguette with cheese and jam. To top it all off, we sipped some Pinot Gris from Kendall-Jackson. So good!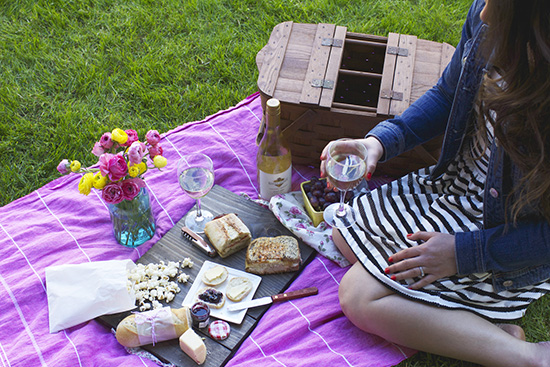 Plus, I filled a mason jar with ranunculus and brought them with us...that's what normal people do on picnics, right?? Haha.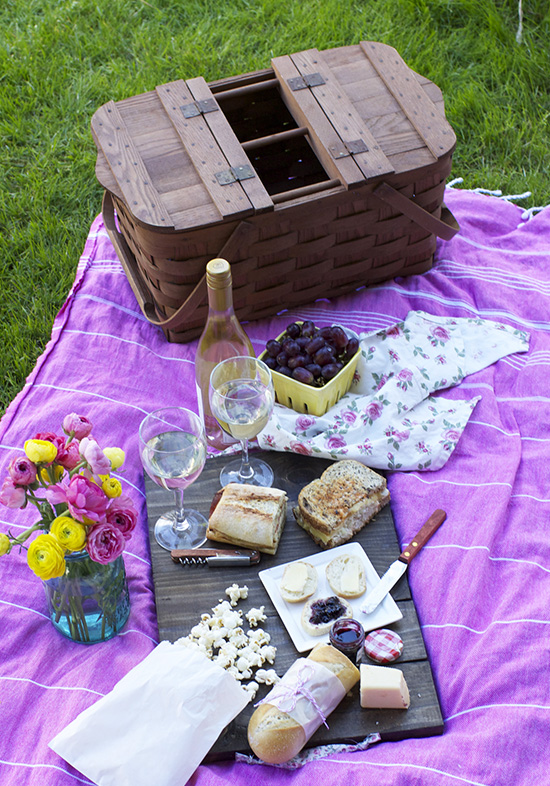 The folding wood tray worked out so well...I'm really happy with it and it's definitely a new picnic must-have! No spilled drinks, hallelujah.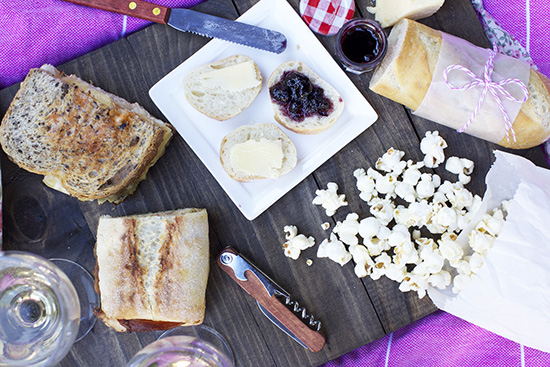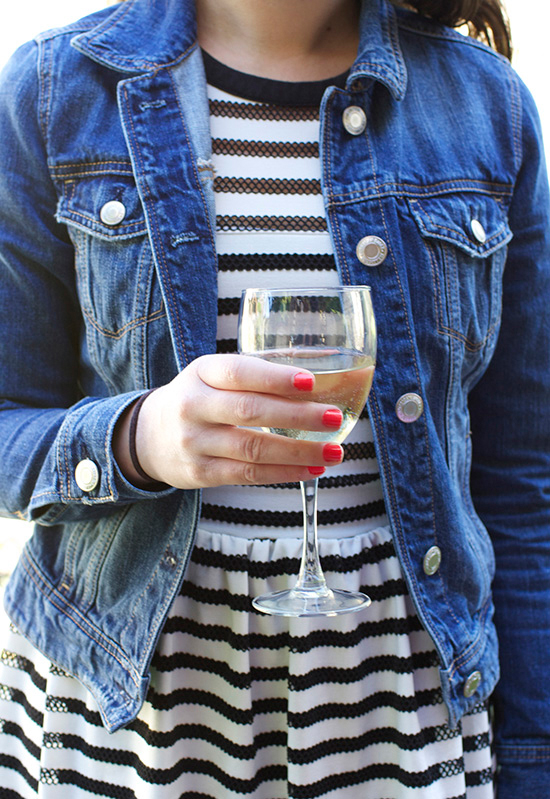 Head over to the Kendall-Jackson blog to find out how to make the tray! Do you have a gift ready for Mother's Day yet?
Thanks to Kendall-Jackson for partnering with me on this post.