It's been awhile since I last posted a DIY project of my own, so over the weekend I put together some cute place card holders that would be perfect for Thanksgiving or any party you're planning to throw. I love place cards--they alleviate that awkward moment when you don't where to sit, and they look super cute while they're at it.  I think this idea is fun because it uses an item you already have in your house, but in an unexpected way: drawer knobs! I absolutely love cute, decorative knobs, and I always want to buy more when I see them on sale…but it feels kind of silly to buy knobs without a piece of furniture to use them on. Now, I have a reason!! Alternatively, if you don't want an excuse to go out and buy a bunch of cute knobs, you could take some off the dresser in your bedroom (or any piece of furniture that won't be seen during the party) and just replace them afterward. Then you literally wouldn't have to buy a thing!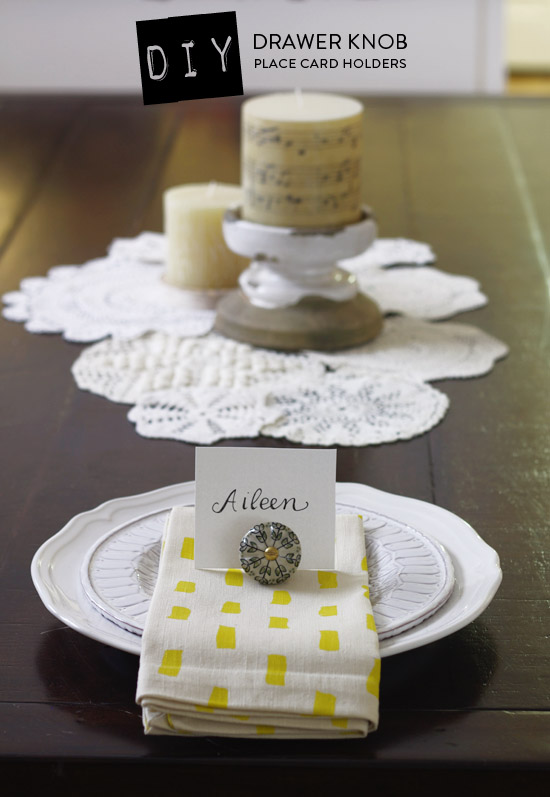 Here's what you will need (it's pretty much the easiest DIY ever): a hole punch, knobs, and cardstock.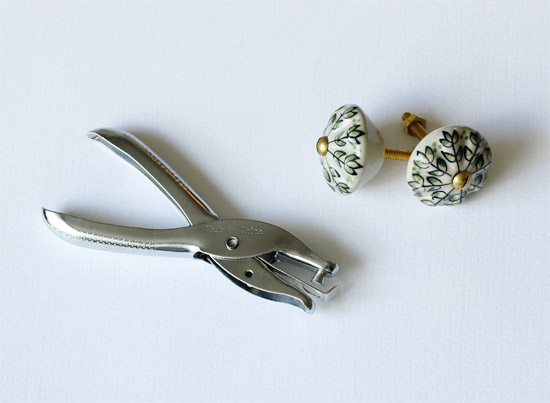 Cut the cardstock to the desired size (I made mine 3 x 3.5"). Punch a hole at the bottom and write the names on each card.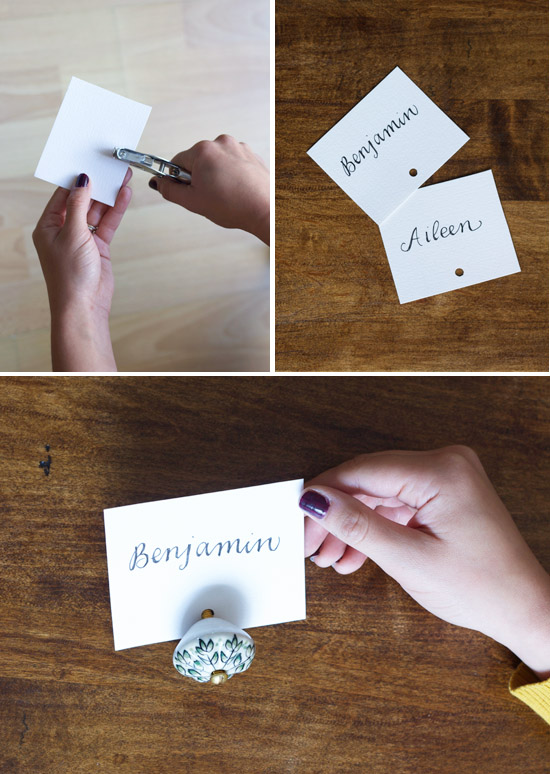 Slip the drawer knob's post through the hole, then screw the nut in place so it holds the card tight.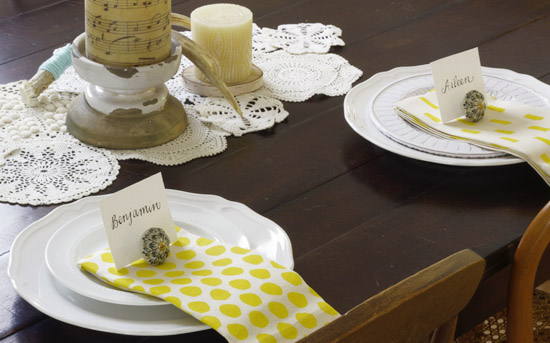 Voila! Now your place cards can stand upright and they look all fancy. 5 minutes, and with supplies that I bet you already have at home. If you don't already have a collection of cute knobs, you can find tons of options at Anthropologie, World Market, or even Hobby Lobby.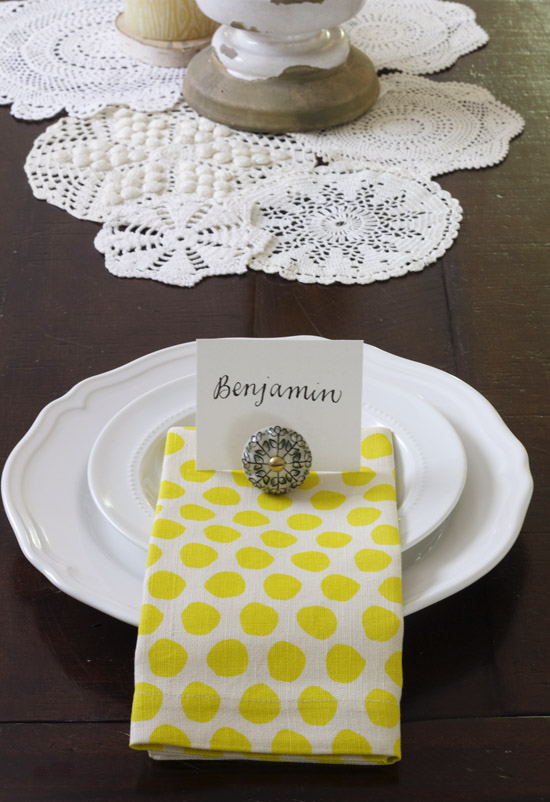 Oh, and the cute napkins in these photos? They were sent to my by Artsy Modern. If you've never checked out their shop before, you've got to head over there. So much cute stuff, I want it all!!
Do you use place cards for dinner parties? Are you a knob-a-holic like myself? And how was your weekend? I have so many questions for you...