I'm not really a sports person, but I've been enjoying watching the Seahawks with Ben this season (let's be honest, it's always more fun to watch a team that wins). And that game this past Sunday? Unbelievable. There's definitely a lot of team pride in Seattle right now, and the energy is contagious! But I'm not planning to go out and buy a jersey or anything (they're, like, $100) so I thought I'd craft up a little something so I could show some Seahawks spirit for the Superbowl...in a more subtle (and inexpensive) way.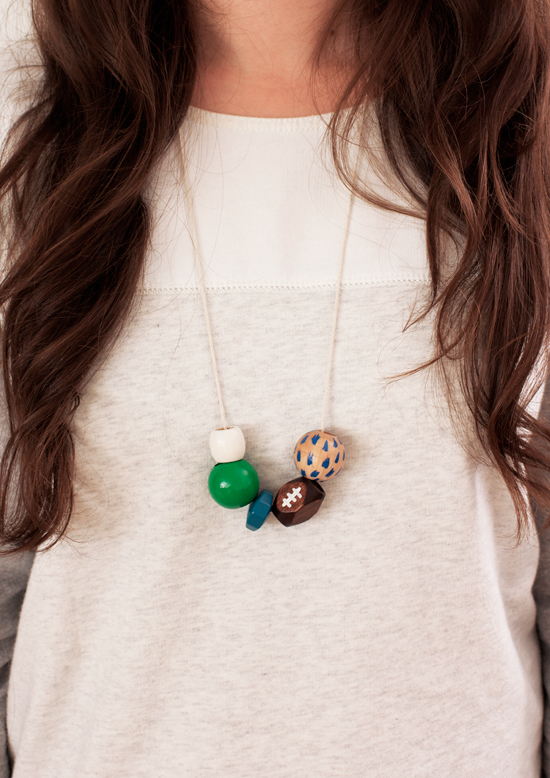 Yep, I went there! I made a beaded Seahawks necklace…haha. Are you going to make fun of me now? If you're not a Seahawks fan, or if you think this is super dumb, just ignore the instructions for the football bead and use any colors you like. You can still make a regular wood bead necklace--they're totally cute and on-trend right now!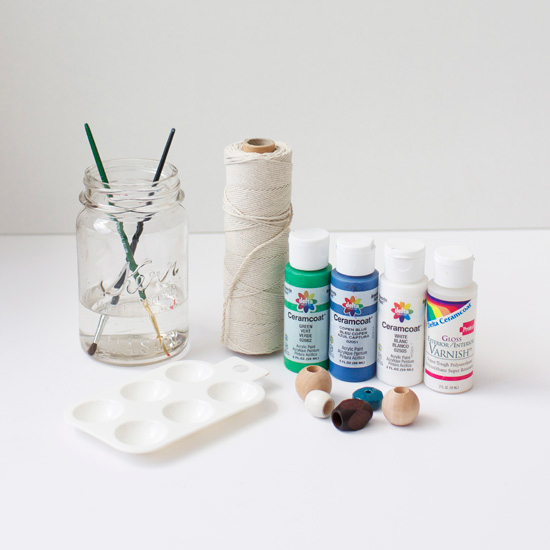 For this project, you will need: assorted wood beads (including an oblong one to be your football), acrylic paint in the colors of your choice, varnish, paintbrushes, and string.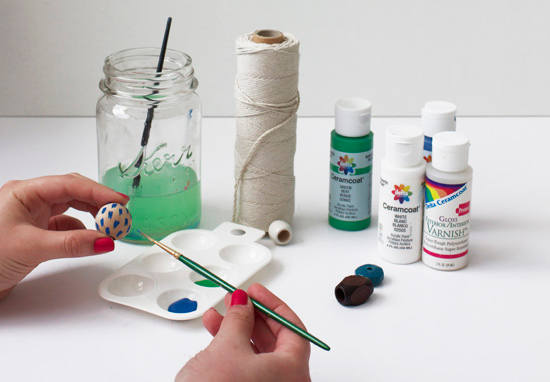 Paint one of your plain wood beads with a pattern. It could be anything: polka dots, stripes, brushstrokes, hearts, etc. A dipped effect would also be cute! Paint the other plain wood bead with a solid color.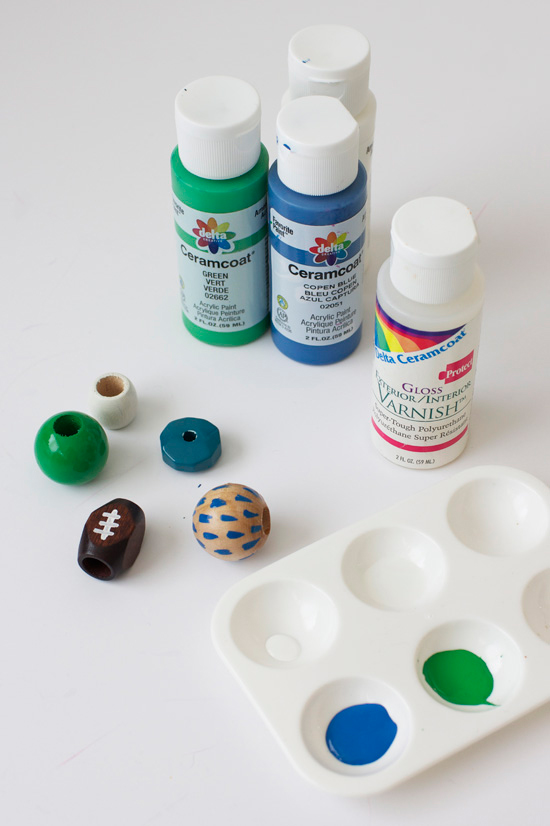 Use white paint to add "stitches" to your football-shaped bead. Once all the paint has dried, give your beads a coat of varnish to make them shiny and to protect the acrylic paint.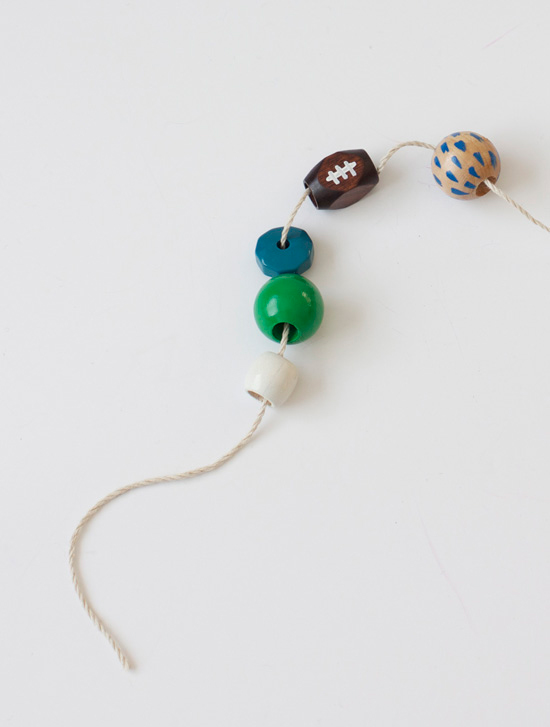 Then, string the beads up in the order you want them! Note: I used plain string because I already had some around the house, but if I had more time, I would have gotten some leather cord. I still might get some, because now I'm kind of addicted to making wood bead necklaces. They're SO easy and fun!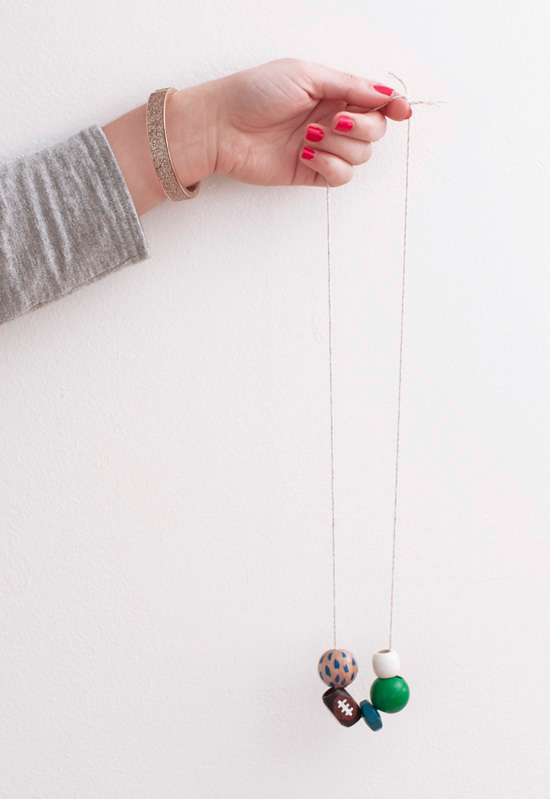 What do you think? I gotta say, I think it turned out pretty cute. And once the Superbowl is over, I can just take the football bead out and wear it like a regular beaded necklace! I'm seriously going to make a bunch more of these in all different colors--I could whip out at least ten while watching one TV show. My kind of project.