One of the things I was looking forward to most about buying a house was having a new place to renovate and decorate. Now that we'll be staying here (in the same house we've lived in for the last three years) I feel a bit aimless. Once the nursery is finished, every room will be fully decorated--at least, to the extent that we can change things in our rental. And while that should be a good thing (we can finally relax, right?), it actually makes me feel the opposite: bored and restless. I think part of it is that without new projects to work on and new rooms to decorate, I feel like I won't have any content for this blog. And another part is that I enjoy having a creative outlet that also feels useful. I've always loved "artsy" things, but as I've gotten older, I've had a hard time enjoying hobbies like sketching, painting, or writing, unless they have a practical purpose. I feel guilty using my time "just for fun," like I should be doing laundry or working out or doing something productive instead...lame, I know!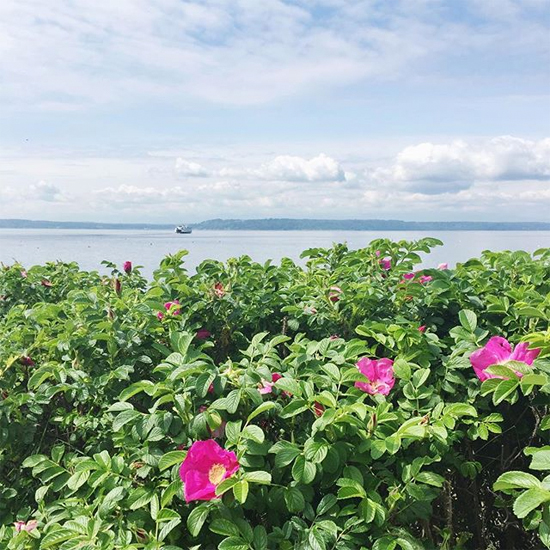 For all of the reasons above, I was feeling the urge to start redecorating rooms of our house that are perfectly fine. Should we get a new sofa? A new dining table? A new bed? New things will make this old place feel exciting again, right?! Then Ben gently pointed out that maybe spending a bunch of money on new stuff isn't the solution. Duh, I know...but sometimes it takes an outside perspective to make you realize you're barking up the wrong tree. Soo I'm making a list of ideas I'd like to try this year, to get my creative fix without succumbing to the urge to splurge! Hopefully some of these will also lead to blog content that's genuine to my life, and not contrived for the sake of a post.
1. Learn more about photography, especially people photography (I'm sure I will want to take LOTS of pictures of our baby!)
2. Make a first-year baby book, with photos and notes about milestones, funny stories, etc. Like a scrapbook, but without the hassle of scissors and glue.
3. Write and illustrate a children's book. When I was younger, I wanted to be an author/illustrator when I grew up. Ben has been encouraging me to do that now, even if it's just for us and our kid.
4. Learn to be a better cook. I enjoy cooking, but tend to stick with the same tried-and-true recipes. I'd love to learn how to make some of my favorite restaurant dishes, as well as more creative/flavorful/unique recipes--especially since this year we are trying to eat out less.
5. Travel more! The silver lining of not buying a house is that we're a lot more free to travel. I'm hoping we can take a few trips to new destinations this year! Traveling isn't necessarily a creative outlet, but it does always spark the imagination.
There are also lots of creative ventures that I've ruled out. Sewing doesn't seem worth the effort of learning, since I can usually buy clothes for less than the cost of fabric. Gardening also doesn't really interest me, at least while we're still in a rental. And from taking my weekly bump photos, I can definitely tell you that I won't become a fashion blogger anytime soon. ;)
That said, I'm really open to other ideas! What are some ways that you guys stay creative? I'm looking forward to stretching my creative muscles this year, and developing some hobbies that aren't related to decorating. After all, it's not like we can just up and move every time we finish decorating a house!