I'm all for saving money by transforming cheap furniture--whether it's a mass-produced piece from Ikea or something found at a thrift store. And with dressers, hutches, cabinets, and desks, it's so easy to turn a "before" into a stunning "after" with some paint and cute new drawer pulls. But drawer pulls can get expensive, especially if you need a lot of them. I love the ones at Anthropologie, but you could easily spend $100 on knobs alone, which kind of defeats the purpose of a cheap piece of furniture! So I've gathered up some creative DIY drawer pulls that not only look adorable, but will keep you well within your budget.
Take some plastic toy animals (maybe you can find a bag of them while you're at the thrift store!), spray paint them, and turn them into knobs. So cute for a kid's room, or a quirky touch for any room.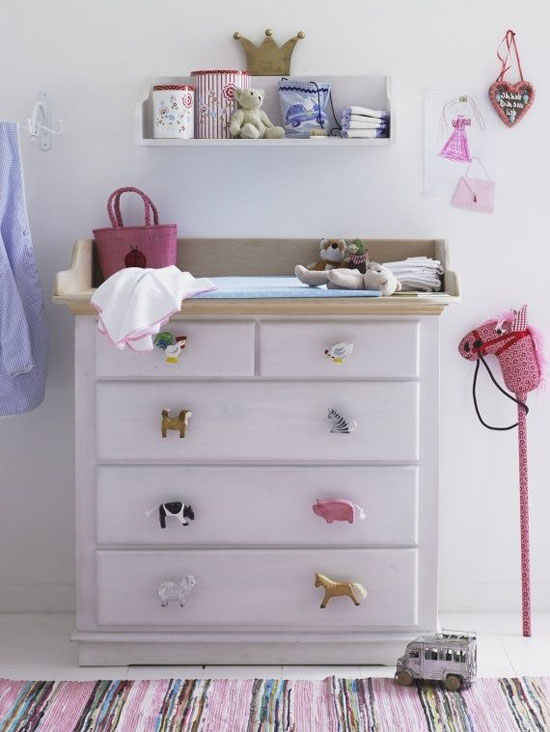 Here's another take on the animal idea, and I think I love this one even more! Turn wooden puzzle pieces into  knobs...adorable!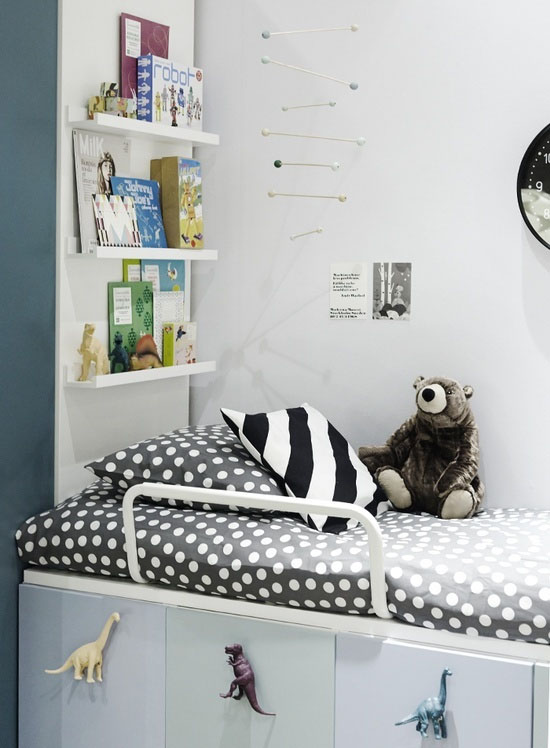 Aaaand one more animal one (they're just too cute!!) This one's for the boys--dinos!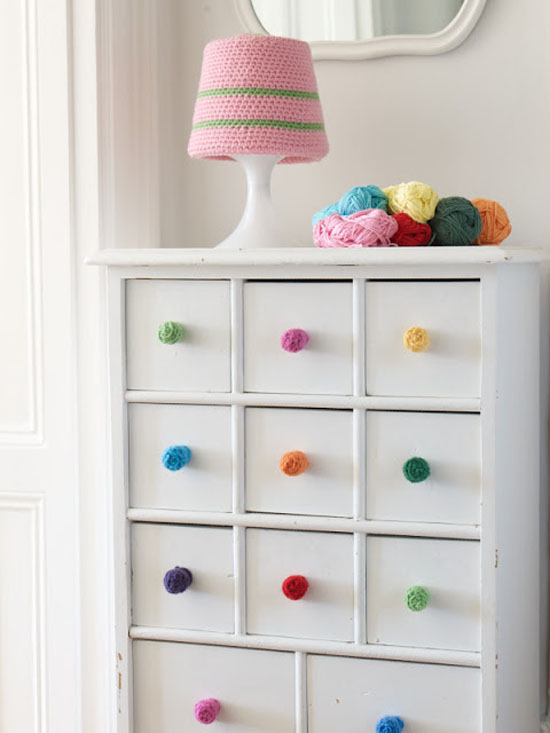 These are actually little crochet covers for plain old knobs...but since I'm not a crocheter, I immediately thought of yarn pom poms and what darling drawer pulls they would be!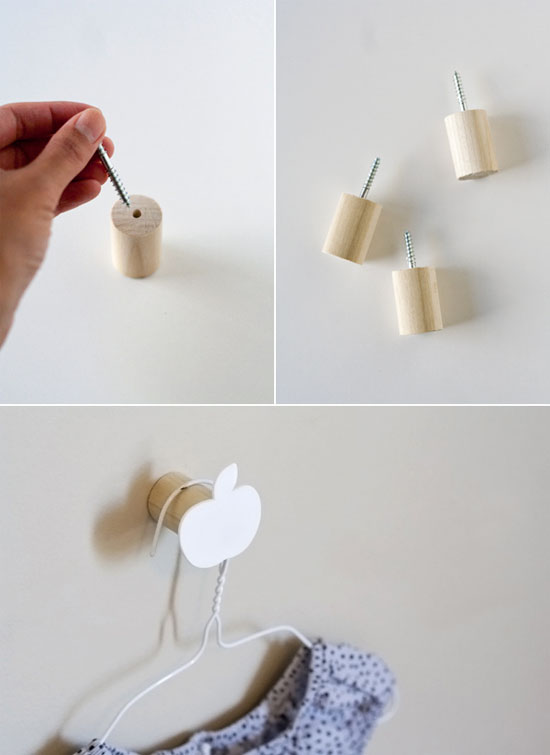 These are made with wooden dowels cut into even pieces and shrink film. I think it would be cute to just paint the ends of the dowels too--or add whatever embellishment you like.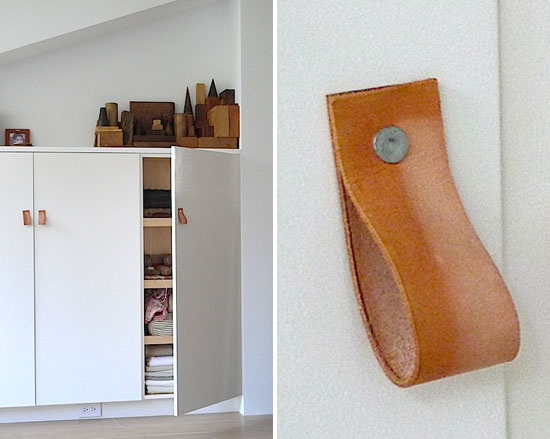 Now here's one that's a bit more "grown-up"--chic and inexpensive drawer pulls made from a leather strap and roofing nails!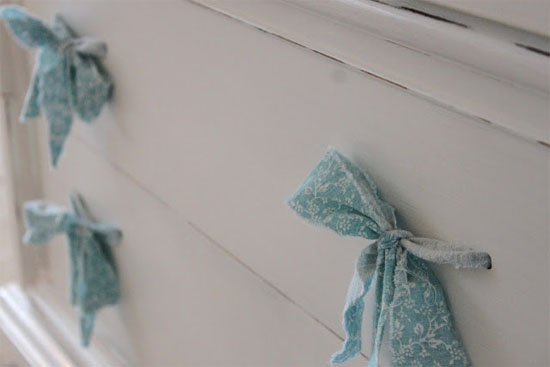 Love this one too--strips of fabric tied into bows. This is especially perfect if you have two holes that aren't a common width apart.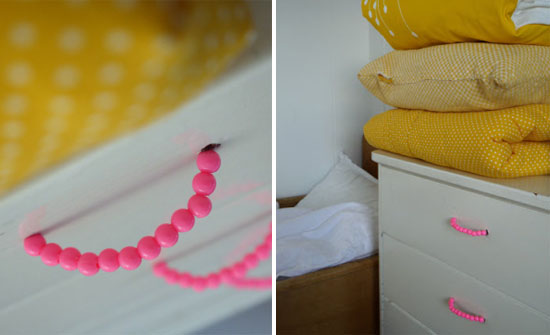 A fun idea to add a pop of color--wire strung with brightly colored beads.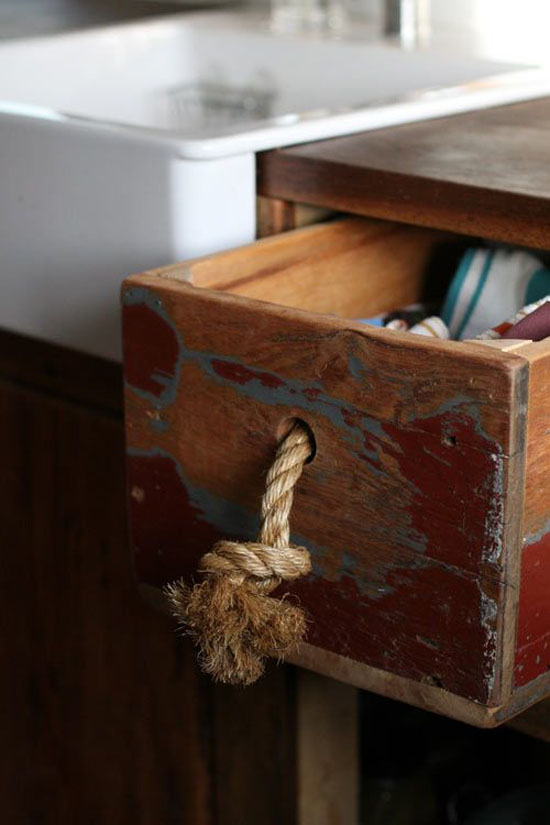 Last but not least, this idea is so simple, it's perfect. Just use knotted rope.
What's your favorite of these ideas? Have you made or seen any other creative, inexpensive drawer pulls?
1 / 2 / 3 / 4 / 5 / 6 / 7 / 8 / 9