Last month, we took back-to-back trips to the Washington coast and Oregon coast, with Ben's family and mine. The beaches in the PNW may not have palm trees, bright blue water, and white sand...but they do have their own stunning kind of beauty! Both vacations were really fun, and a good reminder that we don't have to go anywhere exotic to have a great time. We got our new camera right before we left, so I was kind of obsessed with taking pictures the whole time. I thought I'd share a few of my favorites here, in case any of you are planning a trip to the Washington or Oregon coast. It really is beautiful up here in the Northwest...come visit!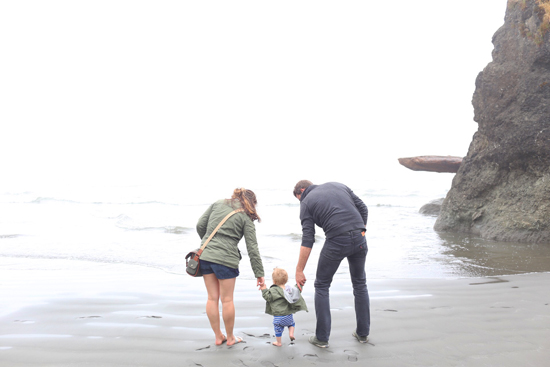 Our first trip was to the Washington coast with Ben's side of the family. It was Ian's first time seeing the ocean, and he was a little scared of the waves at first but he looooved the sand. We all stayed in a vacation rental near Ocean Shores, and took day trips to nearby attractions: Kalaloch, Ruby Beach, Lake Quinault Lodge, and Seabrook.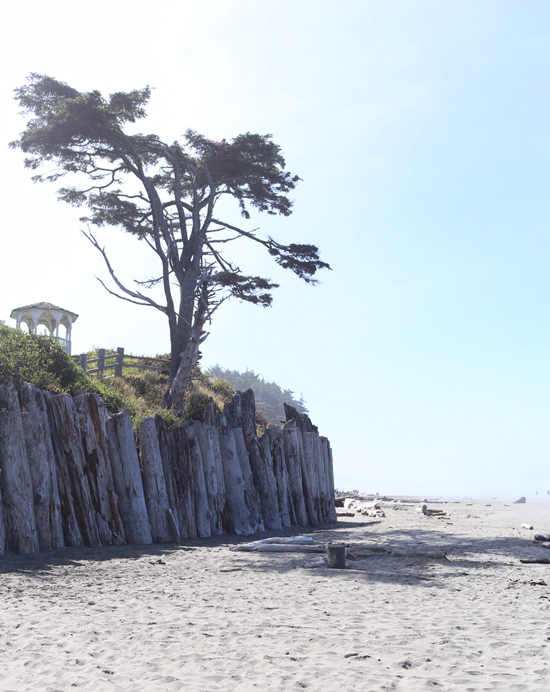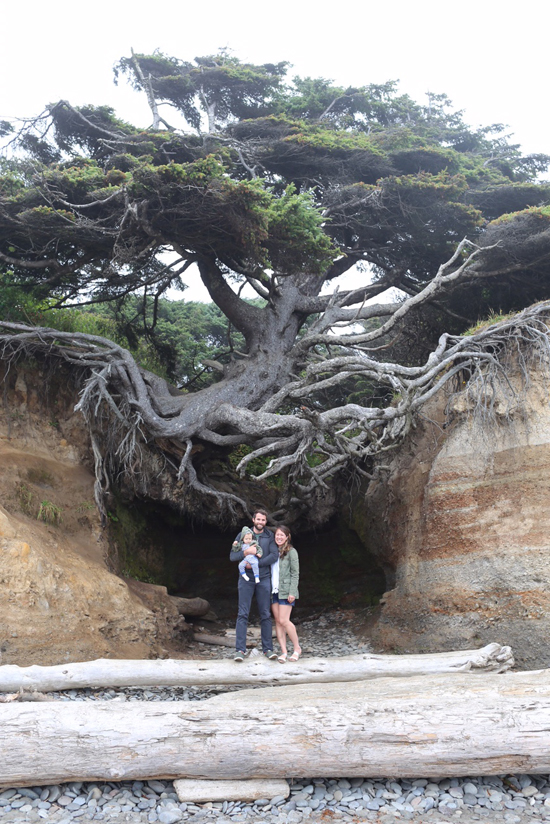 I loved this tree near Kalaloch, called "The Tree of Life" because it's tenaciously hanging on by its roots, and (amazingly) still alive even though the ground beneath it has washed out!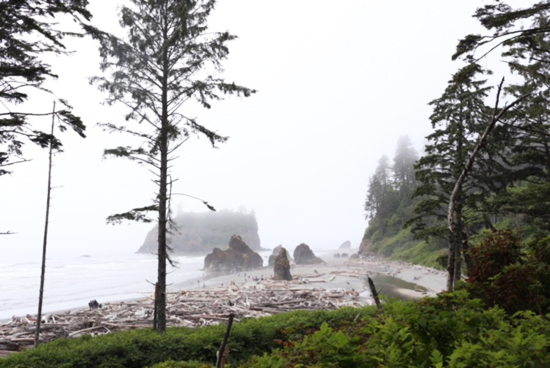 Ruby Beach has to be one of the most gorgeous beaches I've even seen, with all the seastacks and driftwood amidst the fog.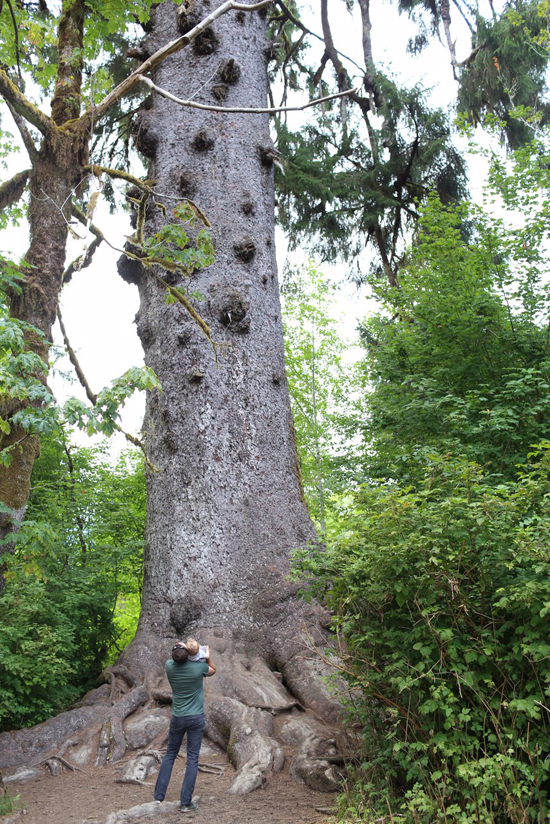 We also saw the world's largest Sitka spruce. There's a ton of rainfall on the Olympic Pensinsula, so it has tons of massive trees (and lots of waterfalls too).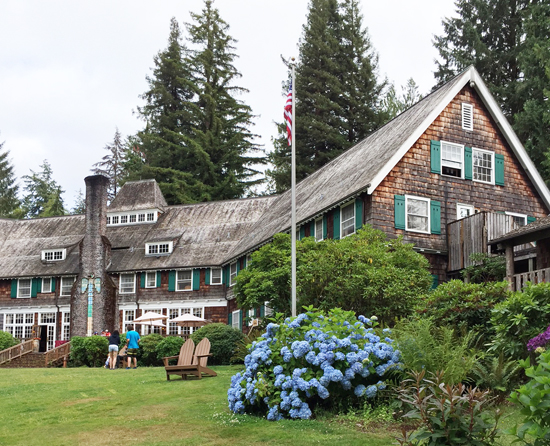 Lake Quinault Lodge was lovely and charming. We just dropped by to check it out, but one day I'd like to stay here.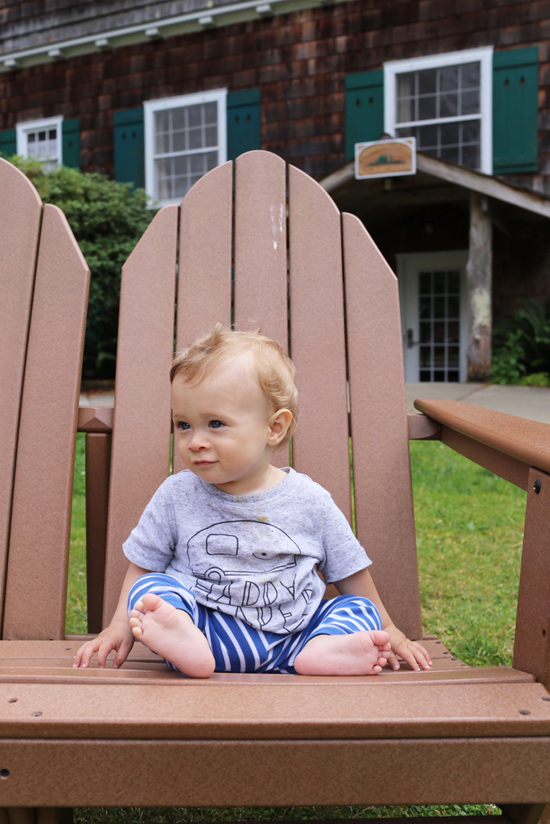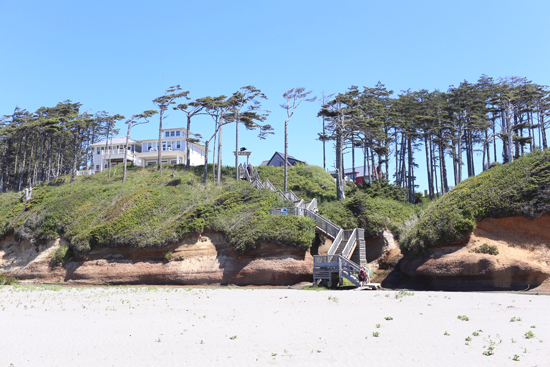 And I loved the town of Seabrook! It's a planned community, so it did feel a bit TOO perfect, almost like a movie set, but all the houses were just gorgeous and dreamy. Here's proof: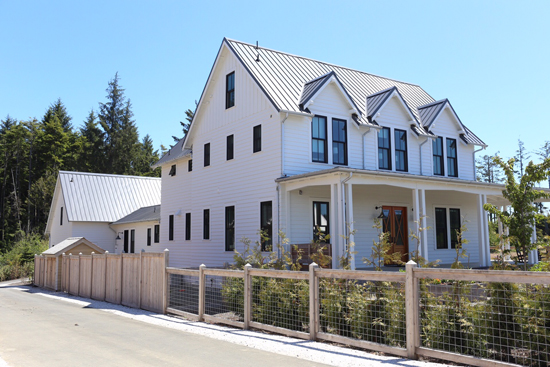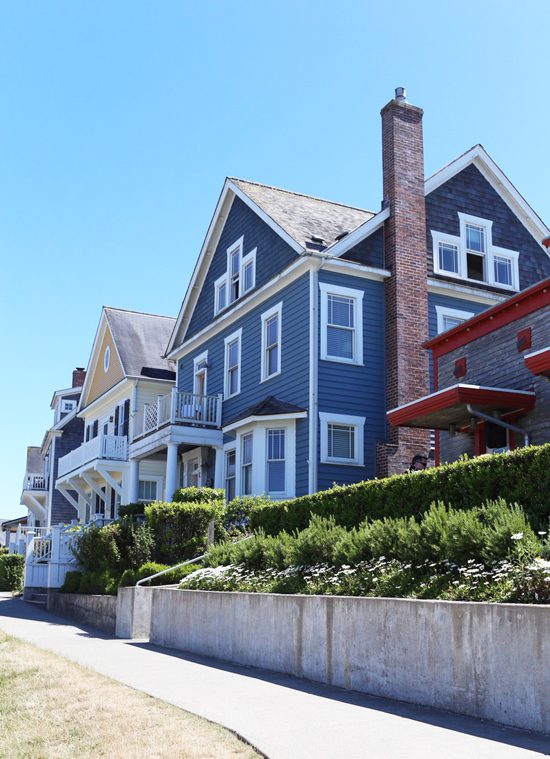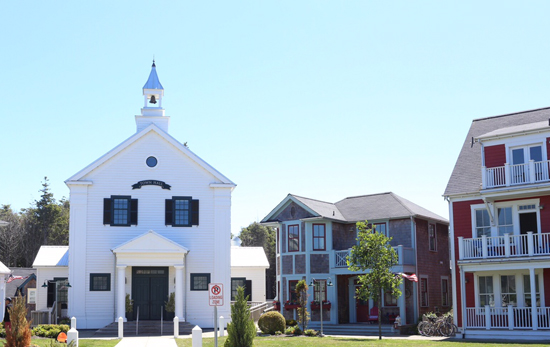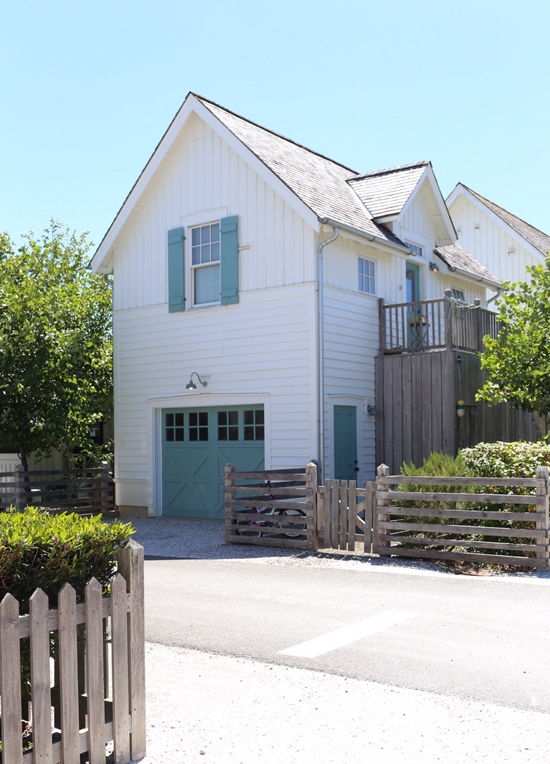 And those are only a few of my favorites. Picture-perfect, right?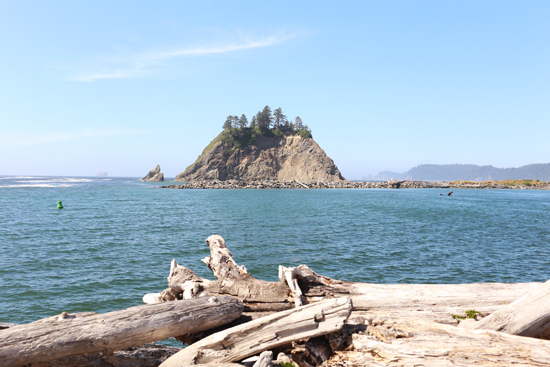 On our way out, Ben and I stopped by La Push (it's the beach in Twilight if it sounds familiar, right by Forks). I had never been there before...it's beautiful! You can actually camp on the beach there--maybe someday.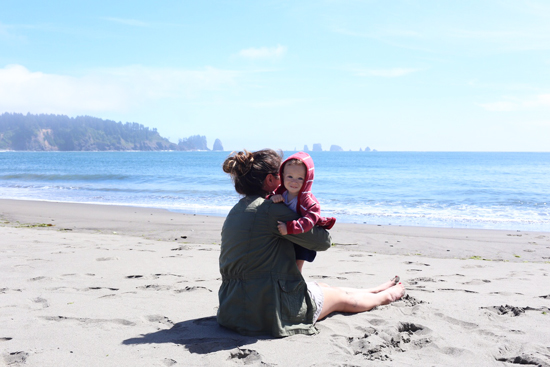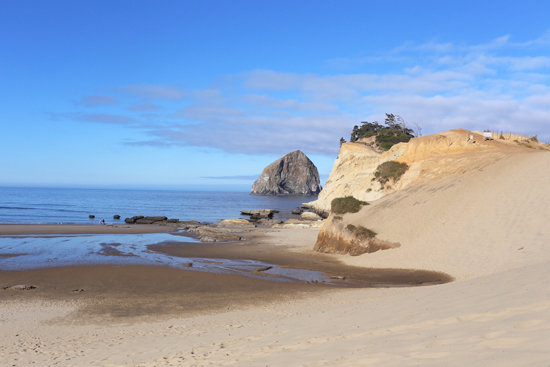 After that, we headed to the Oregon Coast for vacation time with my side of the family! We stayed in another rental house, this time on the beach in Pacific City, OR.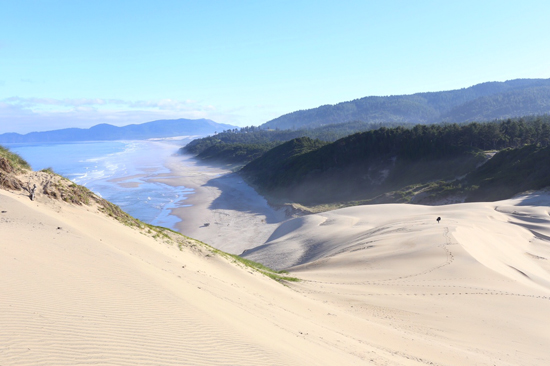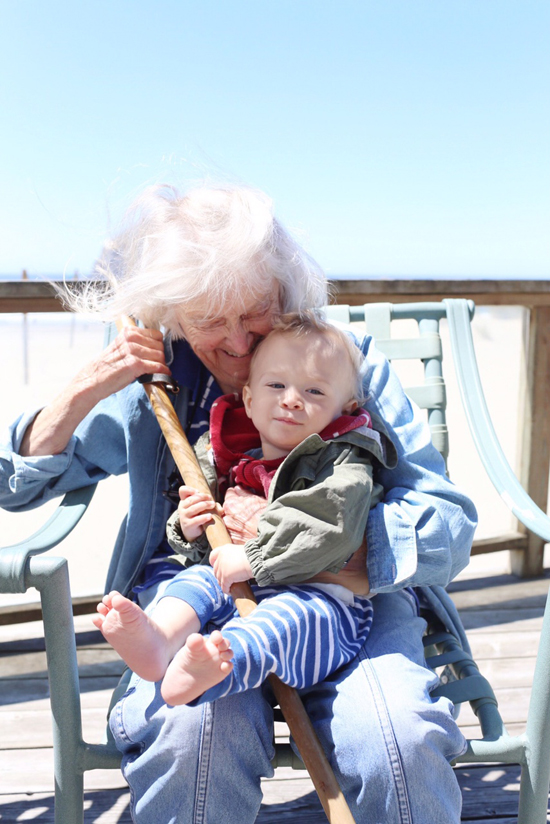 It warmed my heart to see Ian spend time with his great-grandparents. He's the first great-grandchild (and grandchild) on my side of the family, so he got a lot of attention the whole time. ;)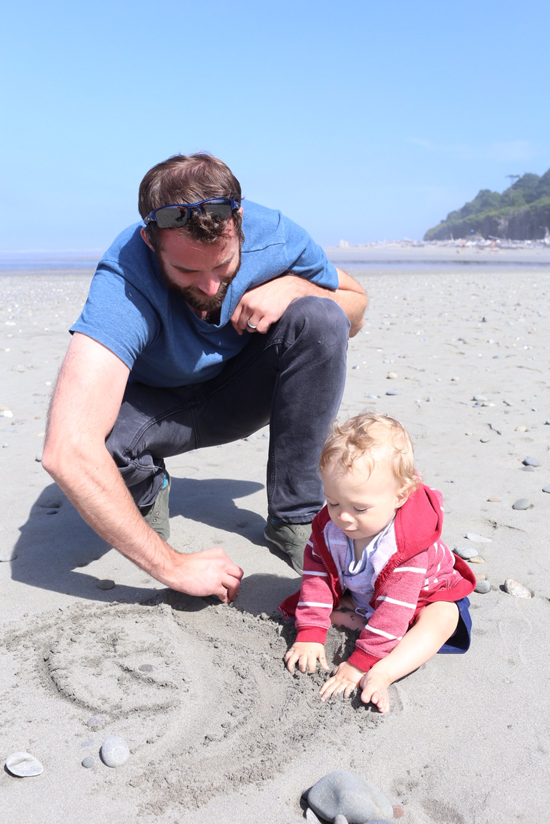 We didn't do any day trips with my family since my grandparents aren't as mobile as they used to be, but it was nice to relax and kick back at the beach. We played a lot of games, built a giant sandcastle, flew kites, and went for walks. And Ben and my siblings did some boogie boarding and skimboarding too.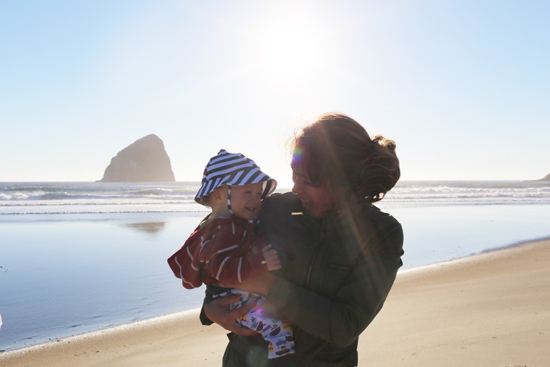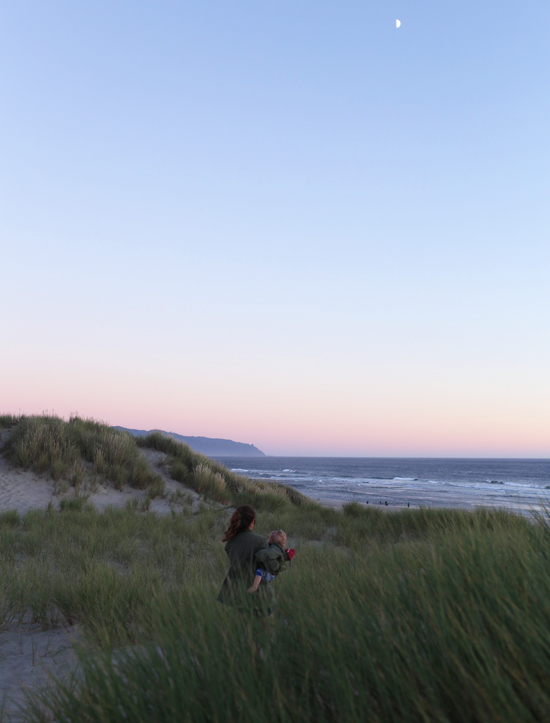 I can't believe how fast summer is going by! It feels like we just got back from this vacation, but it was actually a full month ago. And it's practically September already?! Say it ain't so!