It's finally Friday! Whew…this week was an exhausting one. Actually, the last few weeks (including the weekends) have been really packed and busy for us. This weekend, I have almost no plans...and it feels soooo good. I'm hoping to work on some DIY projects, do our taxes and get that out of the way, and possibly have a craft day with some girlfriends. Other than that, I fully intend to sleep in, relax, and spend some QT with my cutie. Ha! Cheesy jokes…can you tell I'm tired and it's the end of the week? This Casual Friday post is going to be pretty short, since it's already late and I want to get some sleep tonight. But I do have a few things I want to share with you!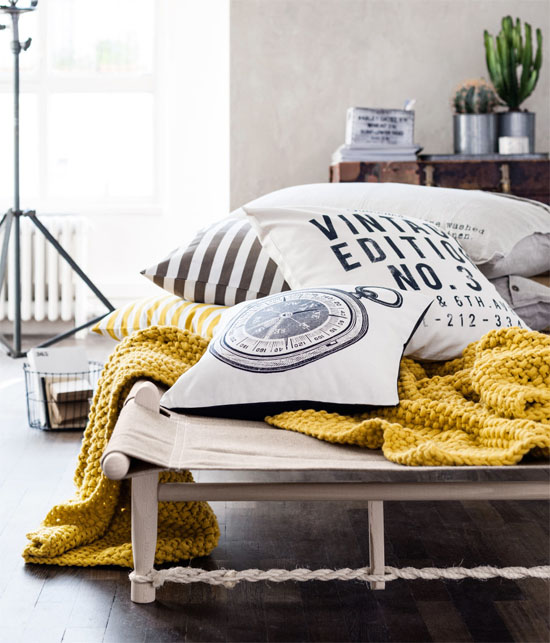 First off, I re-discovered H&M's home section this week, and I'm really impressed! I glanced it over when they first started selling home goods (what, like a year ago? maybe more?) and haven't really shopped there since. But after scrolling through it this week, I'm going to have to keep an eye on them! This mustard colored knit blanket is $79.95, and they have some adorable pillows, many of them under $10. I like the blanket a lot…I'm thinking this might be the winner if I decide to get a blanket for the foot of my bed. I do wish I could feel it in person or read some reviews, though. Have any of you bought something from H&M Home? If so, how was the quality?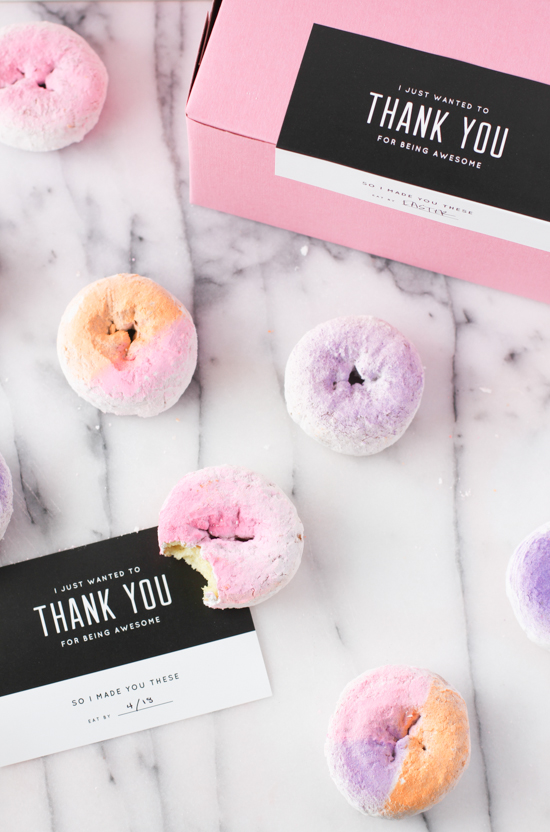 Next up, I loved these ombre donuts from Paper & Stitch. What a fun way to dress up some store-bought donuts for a party (Easter, perhaps?) or to give as thank you treats for friends. If you're feeling ambitious, you could even try making your own donuts from scratch this weekend. Invite me over, if you do!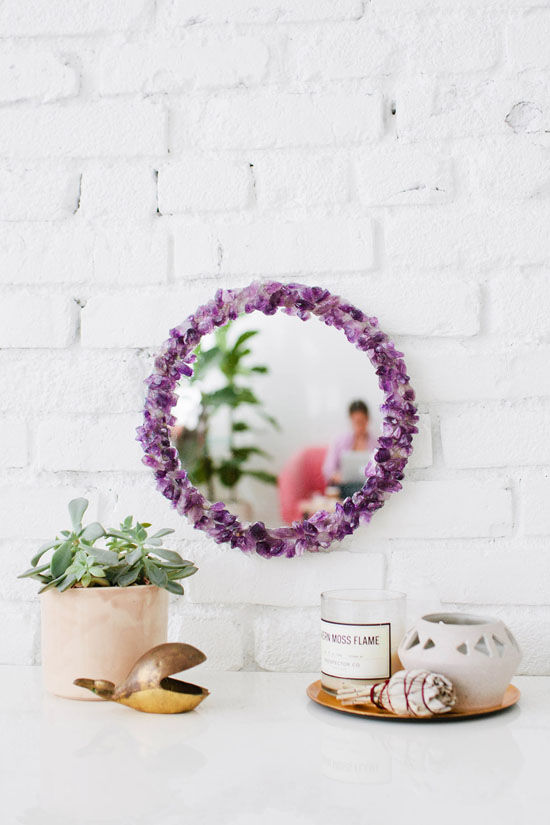 Here's another do-not-miss DIY from Designlovefest: an amethyst crystal mirror! Um, I love it. And I also love every single item in this photo. Seriously, I want everything that Bri wears or owns. Is that creepy?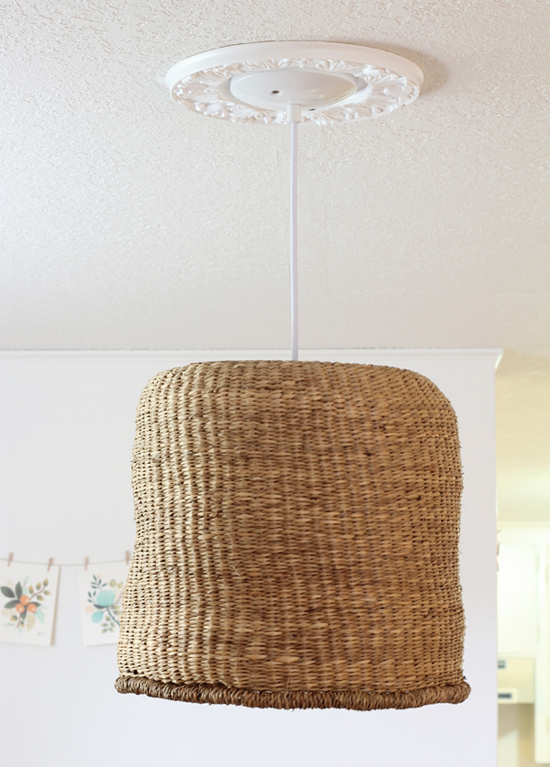 Speaking of DIYs, I had a little DIY feature this week on Inspired by This! Do you remember, way back in August, when we talked about basket pendants? Well, I decided to make one of my own. I actually did this project awhile ago, and to be honest, I didn't keep it up in our dining room. It just didn't let out as much light as we wanted. But it looks a lot like the basket pendants you can purchase (like this one) and it was really easy to make, so I think it was a success overall. Check out the tutorial here.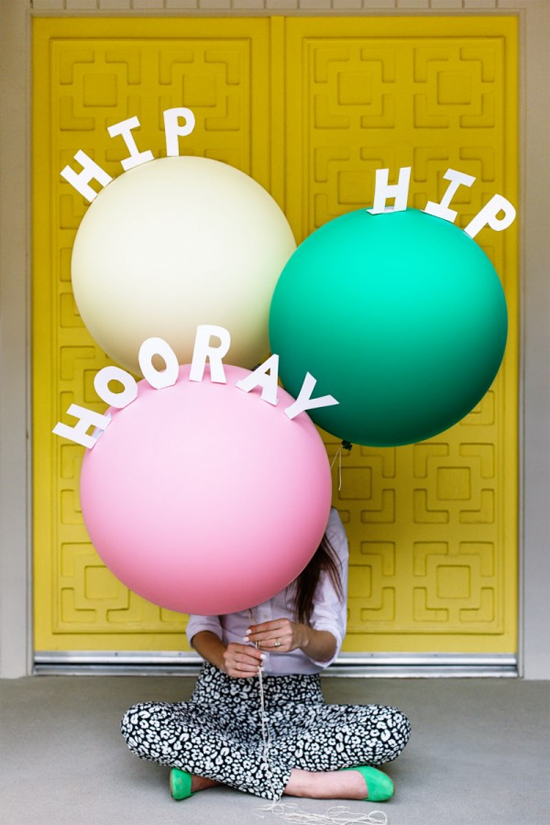 And last but not least, it seems like Kelly of Studio DIY is in my list of favorite projects every single week. What can I say, I love her style and she comes up with such brilliant ideas! Like these giant pop-up message balloons. So simple and awesome! I could see these as props for engagement photos, or with a kid's name at a party, or at a baby shower, spelling out "it's a boy!" etc. But I like the words "Hip Hip Hooray" too. That's how I feel about it being almost the weekend!!!
What were some of your favorite links from this week? What do you have going on over the weekend? Which type of weekend do you prefer--lazy or busy? I have to say, sometimes it's fun to have plans and see lots of people, but I think overall I'm a homebody. Call me boring or lame, but I really like the weekends where we have nothing in particular going on.