This post is written in partnership with Casper. I received the mattress free of charge to facilitate my review. Some links are affiliate links. All opinions are my own.
After getting a new guest room mattress and upgrading Ian's crib mattress in the last few months, it's finally OUR turn! We've had the same mattress since we got married seven years ago (back when you'd go to a mattress store and awkwardly lay on a bunch of options trying to figure out what felt comfortable). Our old mattress was a typical spring mattress, which supposedly has a lifespan of 7-10 years...and I could tell we were reaching the end of that. It had been starting to "taco" so we always felt like we were going to roll into the middle, and I would get annoyed every time Ben moved (even slightly) because I could really feel it, even if we were each on our own side of the bed. I wanted to try out a memory foam mattress and see if we'd sleep better on it...and since we were hitting the end of our mattress' lifespan, I didn't feel that guilty getting rid of it. We decided to try Casper for our own bed, and ironically I'm pretty sure it was less expensive than the old mattress we originally bought seven years ago!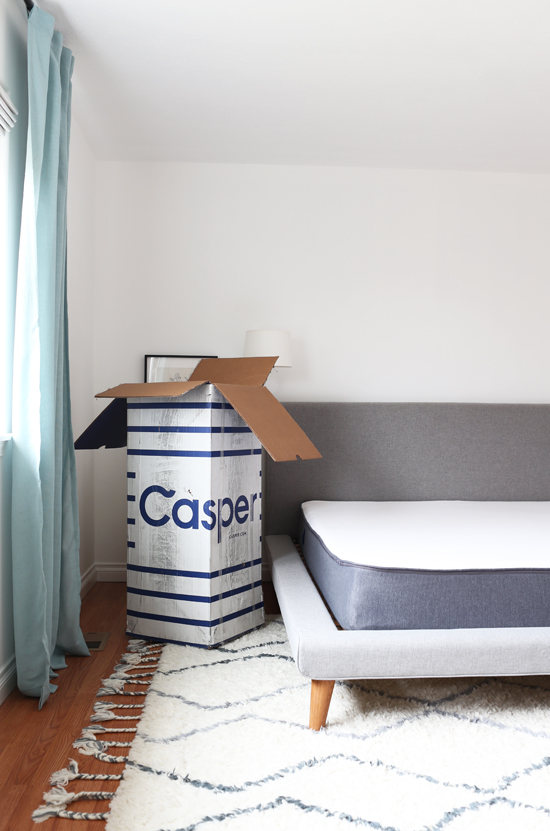 Casper has three different mattresses to choose from. We chose the Casper, their medium-priced option (it's $1150 for a King). It arrived in a box delivered straight to our front door, another thing that's so much better nowadays than seven years ago. No arranging delivery times and no wrangling a huge king size mattress up a narrow flight of stairs. Once we unboxed it, it expanded really quickly and was ready for us to test out. First impressions: sooo comfy!!! I immediately had Ben get on the other side and move around, and it's amazing the difference. I don't notice him adjusting from side to side at all, and even when he moves around dramatically I barely feel it.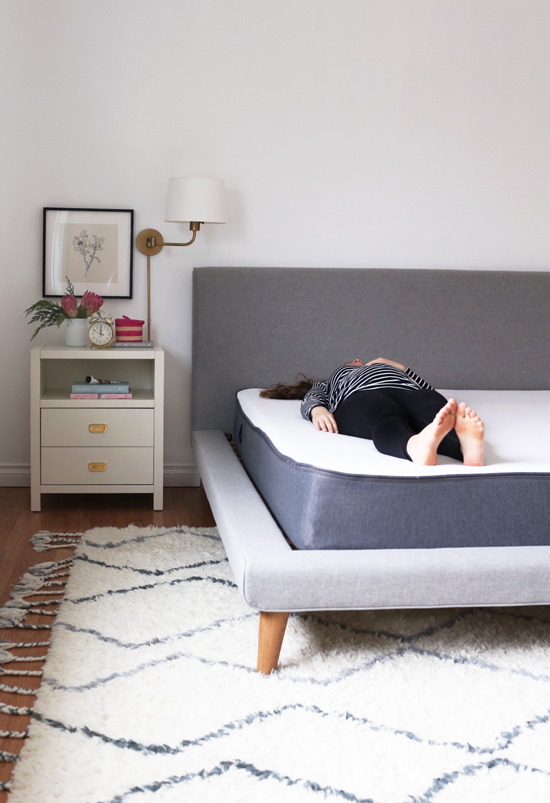 We've been sleeping on our Casper mattress for a few weeks now and we love it! It's perfect timing with me being pregnant--I'm getting better sleep, and I'm not angrily whispering "STOP MOVING!" at Ben when the poor guy is just trying to get comfy. :) We're both super happy we made the upgrade. The only downside I've found so far is that the Casper has less edge support than our old mattress did. Not a big deal with a king size mattress, since we're rarely over at the very edge anyways...but worth mentioning in case that's important to you.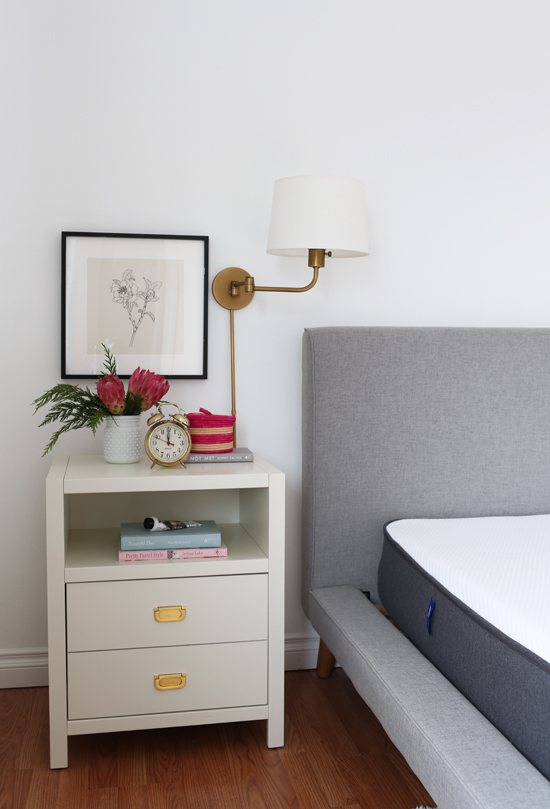 Ben and I both like fairly firm mattresses, and we found the Casper has a perfect blend of support & softness. Another detail I really like is that the cover zips off so you can easily wash it. A nice touch, since that was one of my pet peeves with our old mattress--there was no good way to clean off spills so it started looking embarrassing and stained. A few other things about the Casper that I like: it's designed and assembled in the USA, it's Certi-Pur certified, and there's a risk-free 100 night trial (so what do you have to lose?!). Also worth noting is that the Casper is designed to sleep cool, unlike traditional memory foam mattresses. Ben tends to sleep hot, and he is perfectly comfortable on it. So yay! It passes all our tests and we'll be keeping it for sure.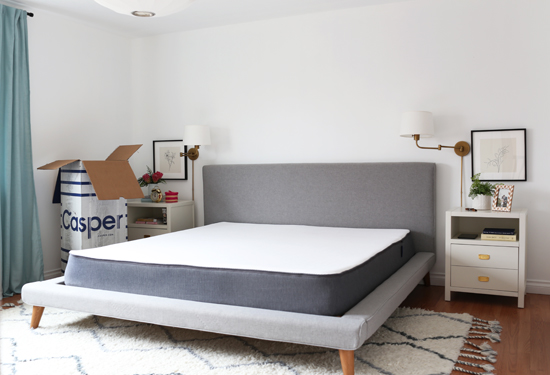 Want to give yourself the gift of better sleep? Get $50 any Casper mattress with the code ATHOMEINLOVE.