I stumbled onto the blog Cakies about six months ago and absolutely fell in love. Rubyellen's daughters are super adorable and their family is always doing creative projects and interesting things. But my favorite part (of course) is their lovely home! It's brimming with personality, unique ideas, and vintage treasures...and it's just too pretty not to share with you all!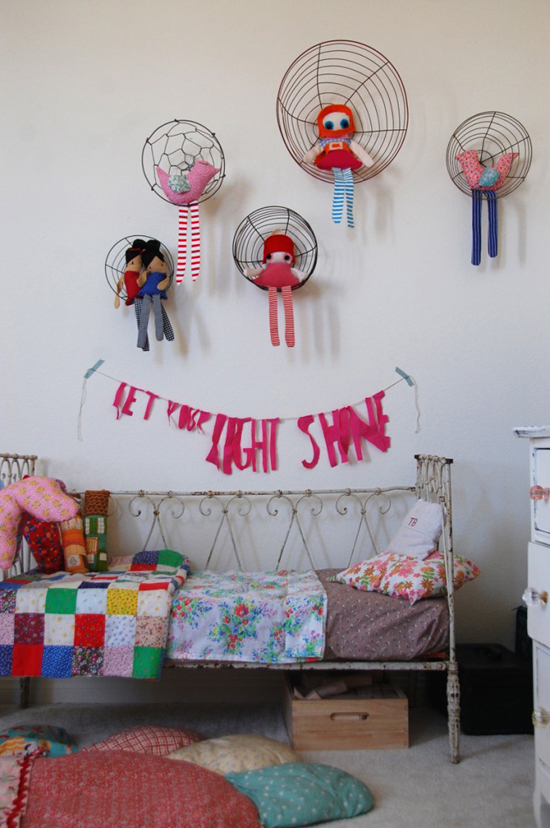 I love the wire baskets on the wall as little "homes" for the girls' dolls. Art and storage!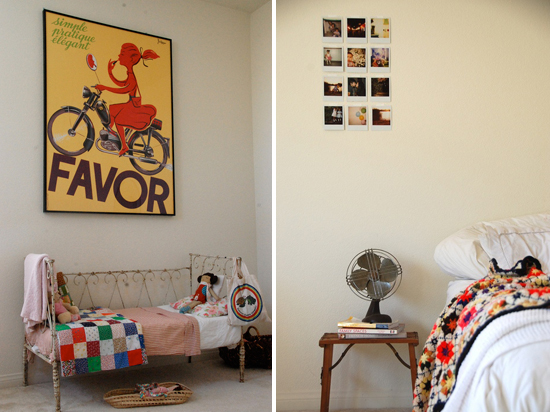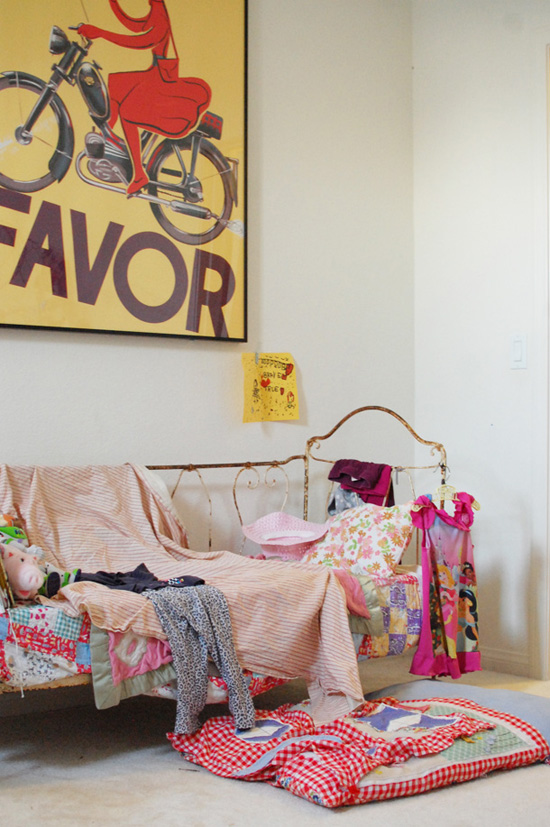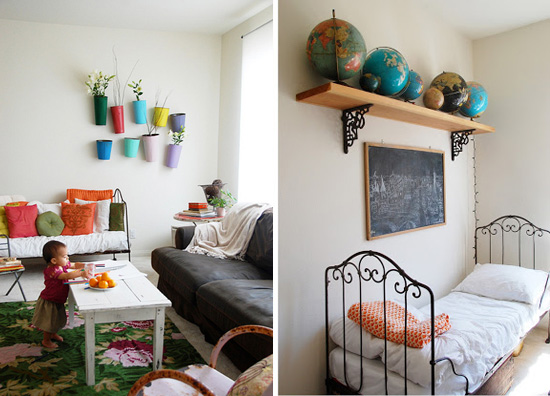 I also love those colorful flower pails mounted to the wall. You could fill them with fresh plants from the yard when they're in season--but I think they're cute when empty too.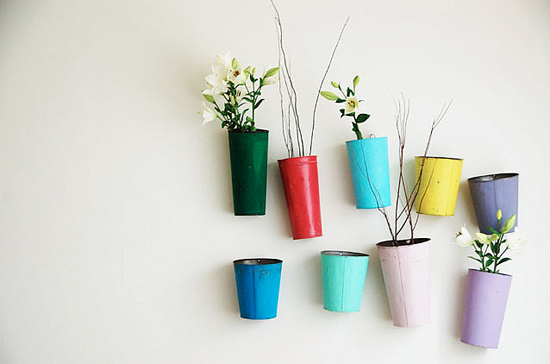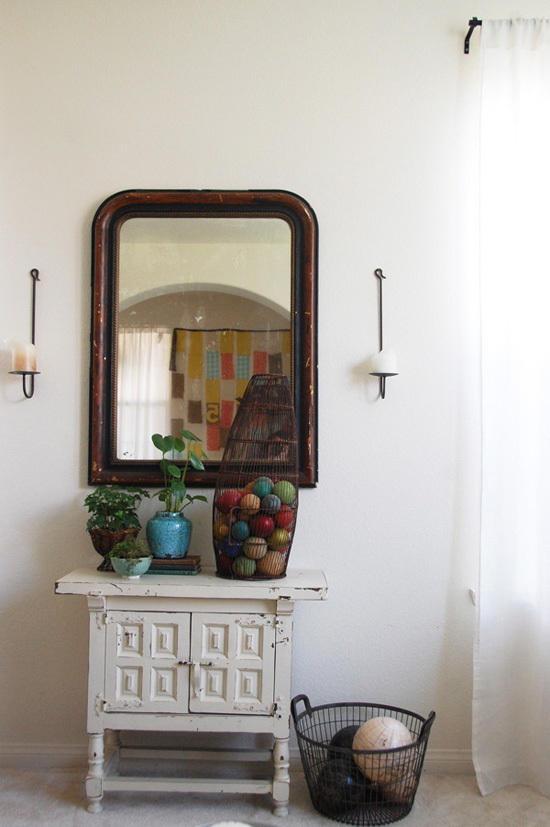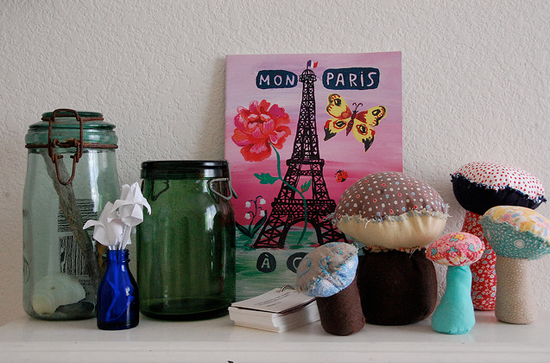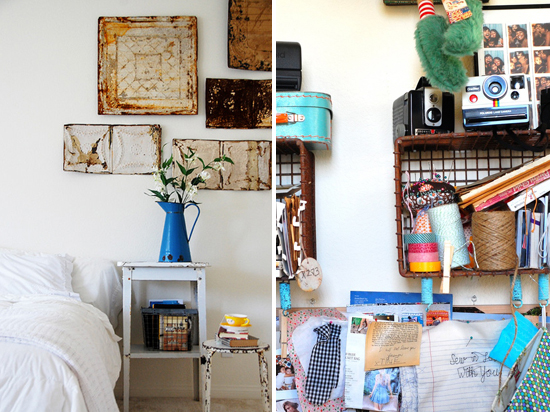 Vintage ceiling tiles as artwork, and metal locker baskets as cubbies for organizing gift wrap supplies.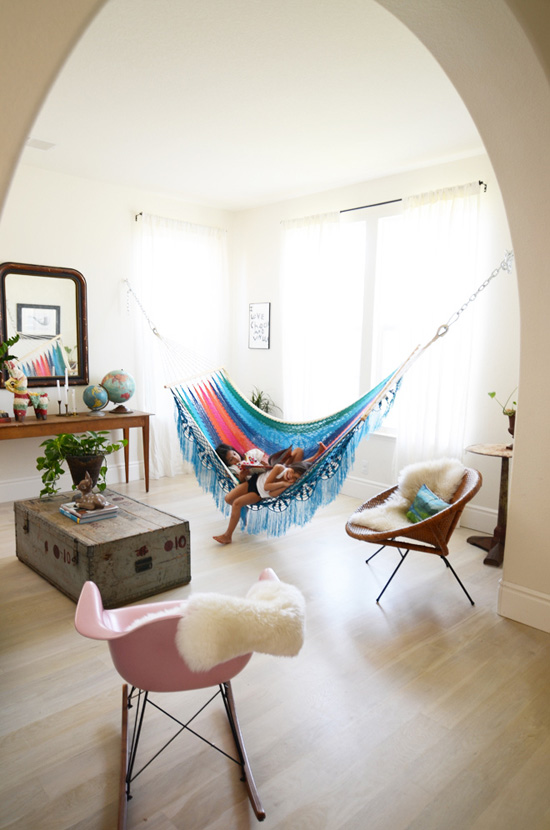 And my absolute favorite detail of their home...and indoor hammock! How fun!
All photos via Cakies.