I dropped a couple hints in this post and this Instagram, and finally here it is...I'm sharing some photos of my new living room pillows and doing a giveaway with Caitlin Wilson Textiles! If you're not already familiar with Caitlin Wilson, get yourself on over to her site. She designs the cutest pillows, rugs, and fabrics in fresh, feminine colors and bright, playful patterns. I'm a big fan, and I think you will be too. This week, we're giving one of you the same gold bows pillow that I have. It's my favorite, so I hope you'll like it as well!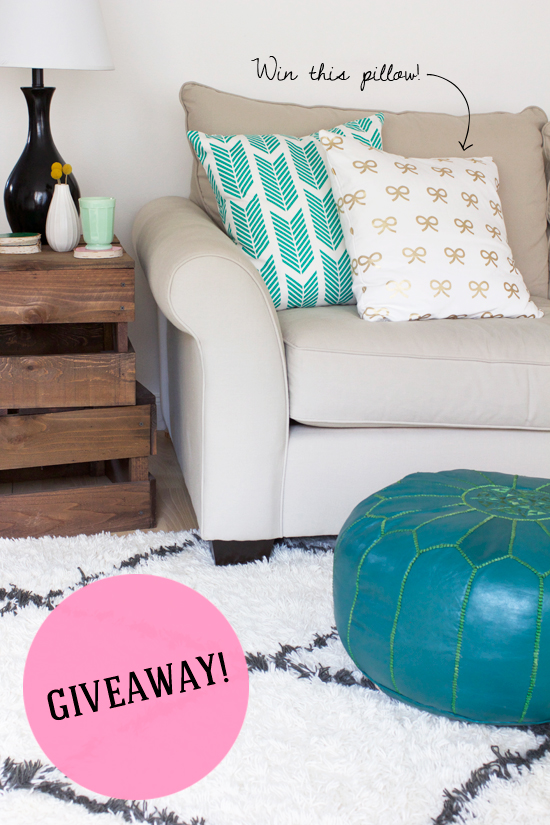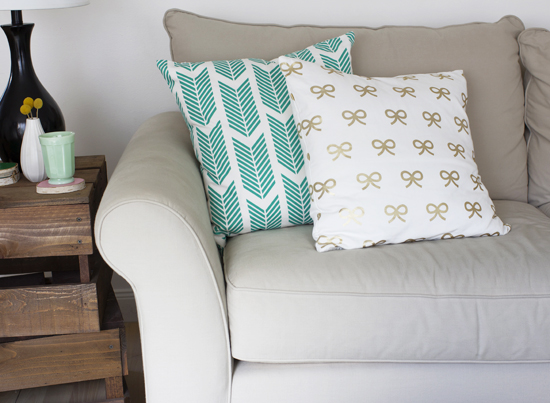 I've been obsessed with anything gold foil lately, so I thought the bow pillow would be a good way to introduce the trend to my house in a subtle way. There are several other gold foil pillows that Caitlin sells as well, including this awesome scalloped one and this adorable polka dot one. It was a tough choice, but the little bows did me in. Sooo cute. This pillow would be perfect for a little girls' room too!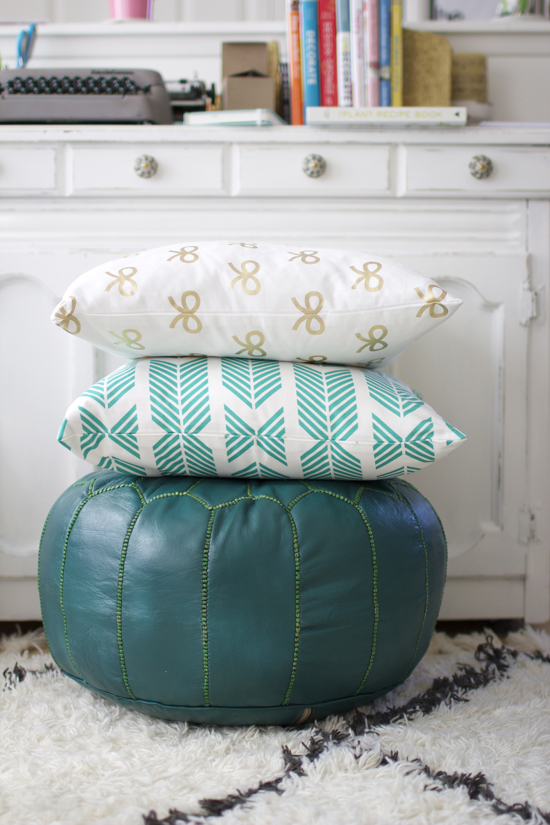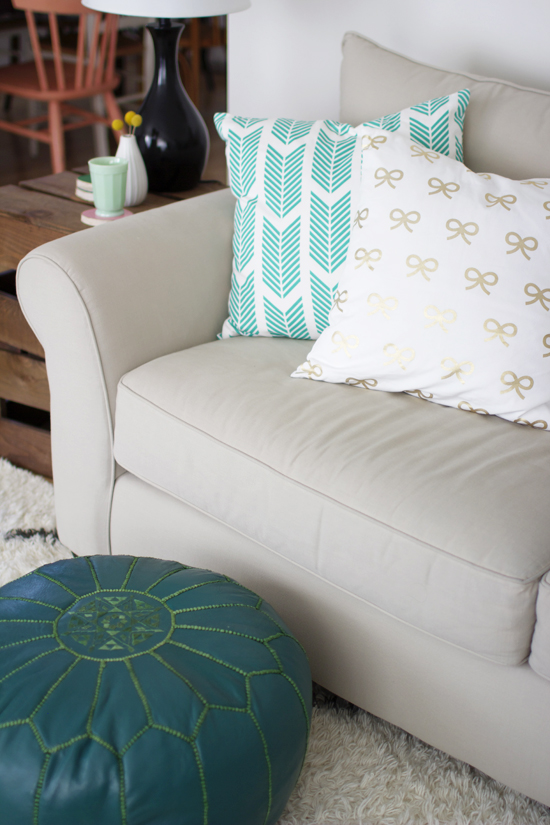 And so I didn't make our living room too girly, I asked Ben to pick out the second pillow. He went with the teal arrows pillow, which I like a lot as well. Plus, it matches our pouf perfectly! Nicely done, Ben.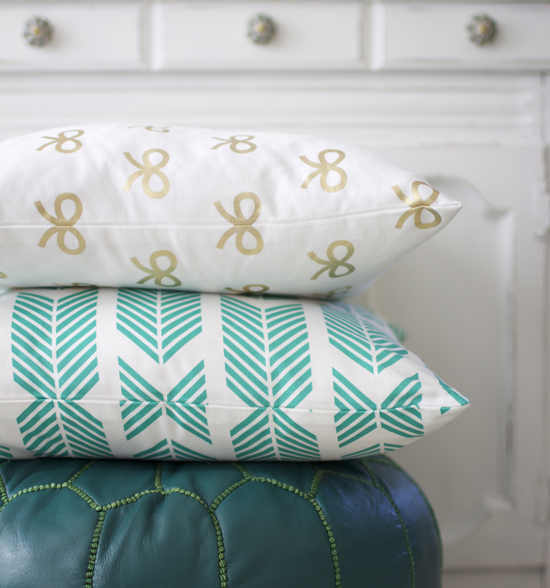 So…time to enter the giveaway! Enter using the Rafflecopter below. All the extra entries are totally optional, so even if you don't have social media, you can still enter the giveaway by leaving a comment.
Good luck; I hope you win!
Thanks to Caitlin Wilson Textiles for partnering with me on this post.