I first saw the photos of Aran Goyoaga's beautiful studio on Instagram. It was the location for the Seattle Blogshop, and I was totally jealous that day, seeing photos roll in from all the people who got to attend it. I thought the space was just beautiful…with all that white, the exposed beams, and lots of light coming in. So obviously I had to find out more about the person behind this dreamy space! Aran is a food writer, stylist & photographer who lives here in Seattle. She recently started offering workshops and classes in gluten-free cooking, food photography, prop styling, and floral arranging (which all sound amazing…wish I could afford to go to every single one!). Plus, she's written a book: Small Plates & Sweet Treats! Pretty talented lady.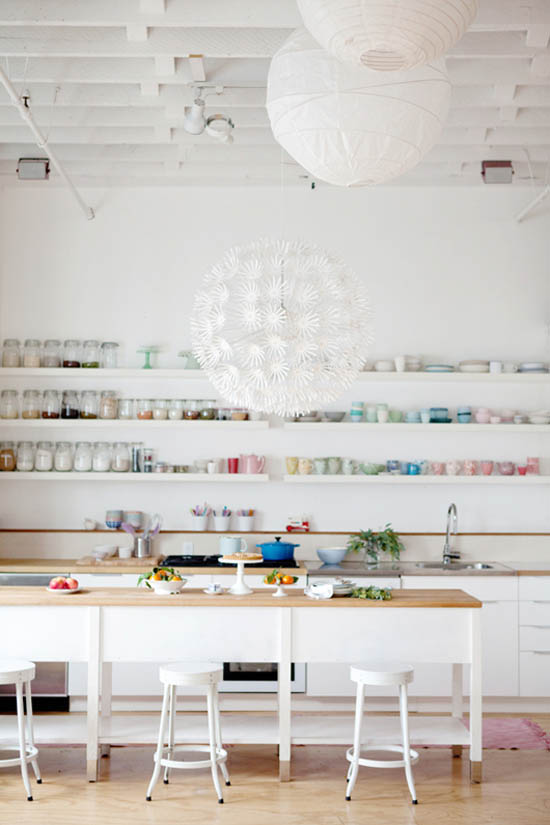 That kitchen area is just to die for. I love, love, love the neatly arranged rows of open shelf storage, with all the pretty tableware.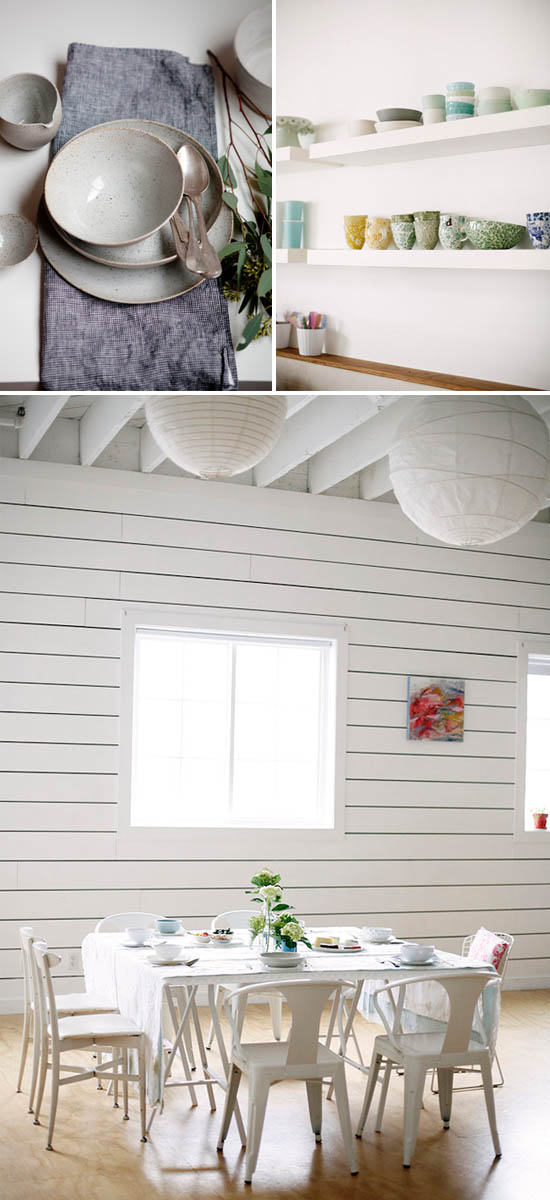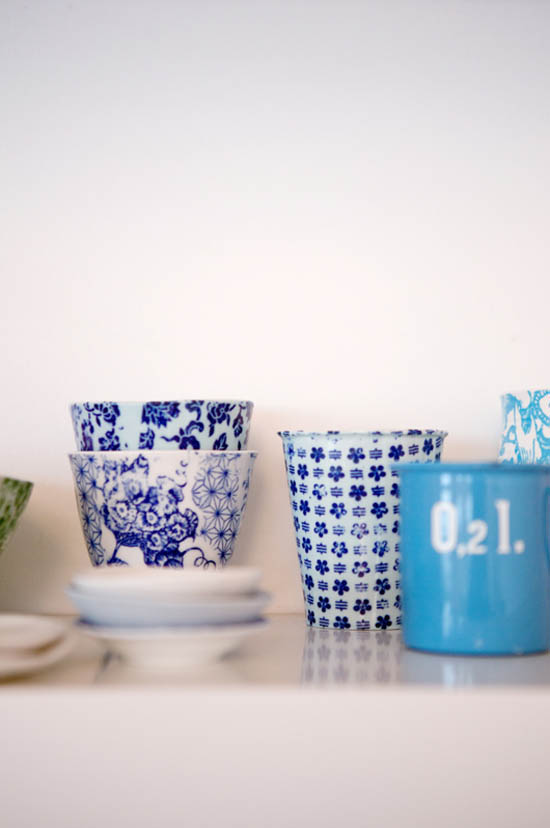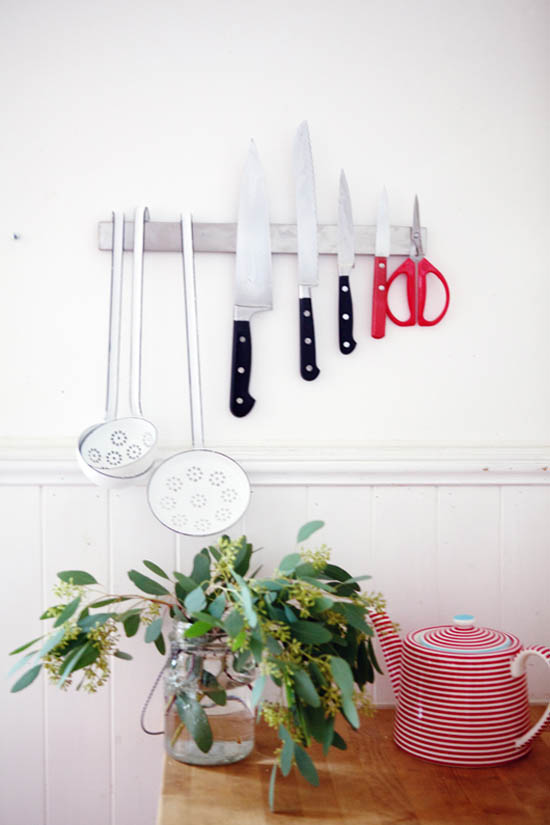 I like this way of storing knives too. I've heard it's better for your knives as well as being handy.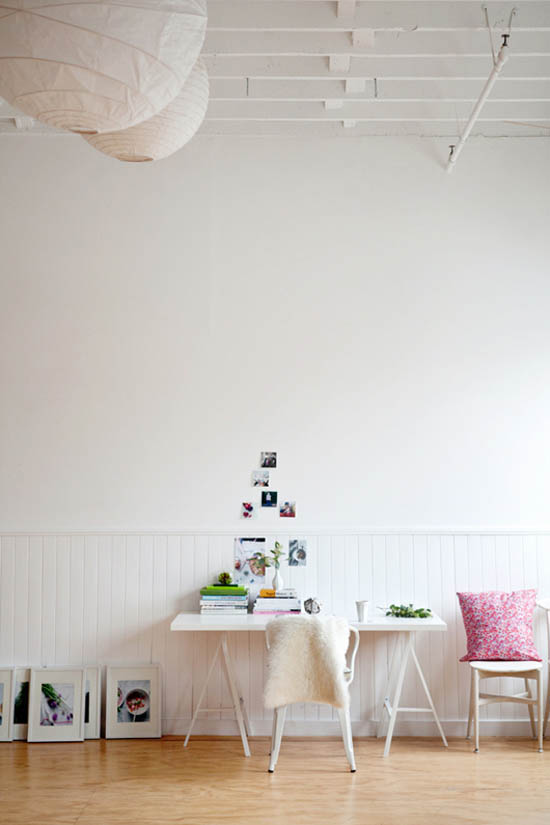 The rest of the studio is reeeeaaally pretty too! I like how Aran kept the space open, airy, and bright. It feels like the perfect blank canvas for lots of inspiration and creativity--a place for beautiful things to happen.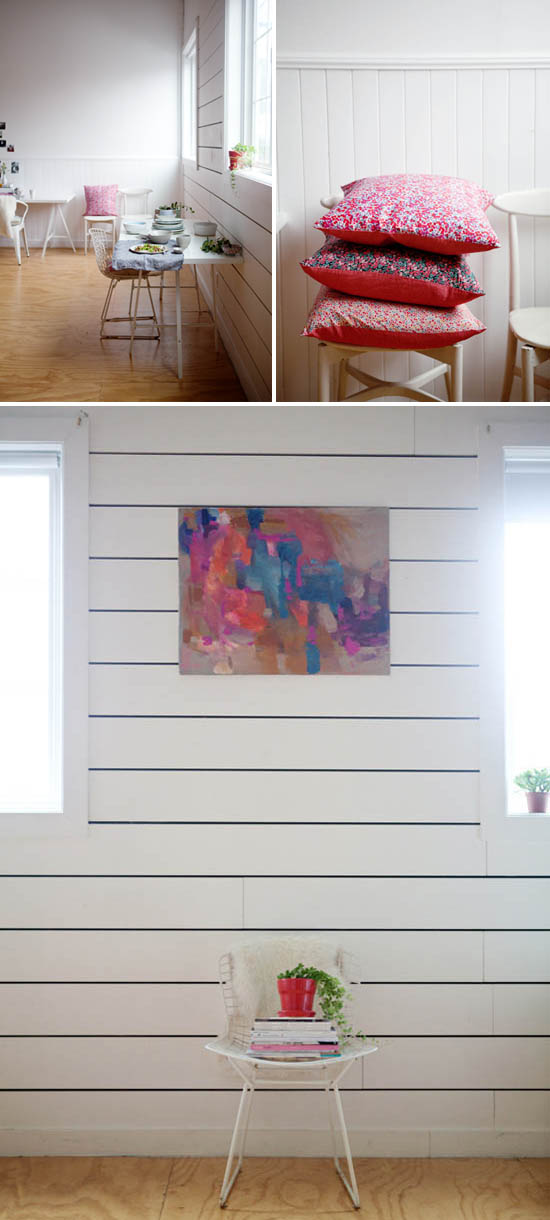 Love this artwork by Jenny Vorwaller--another talented Seattleite!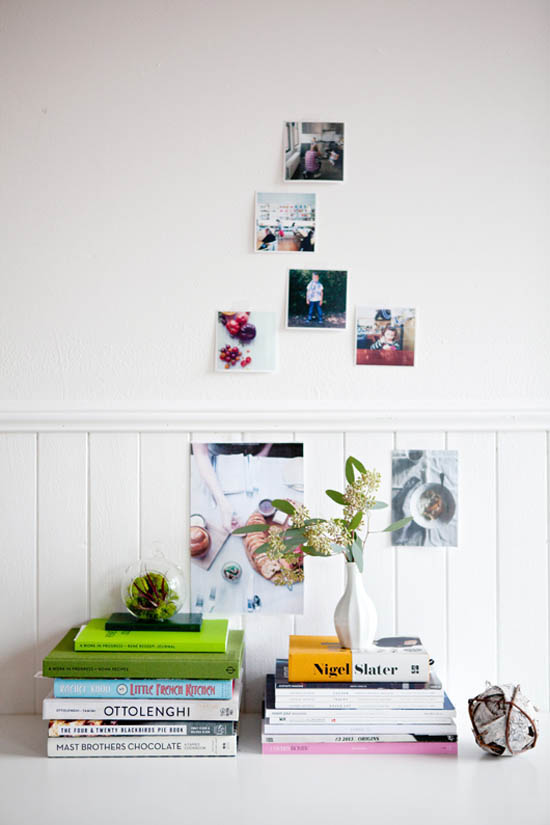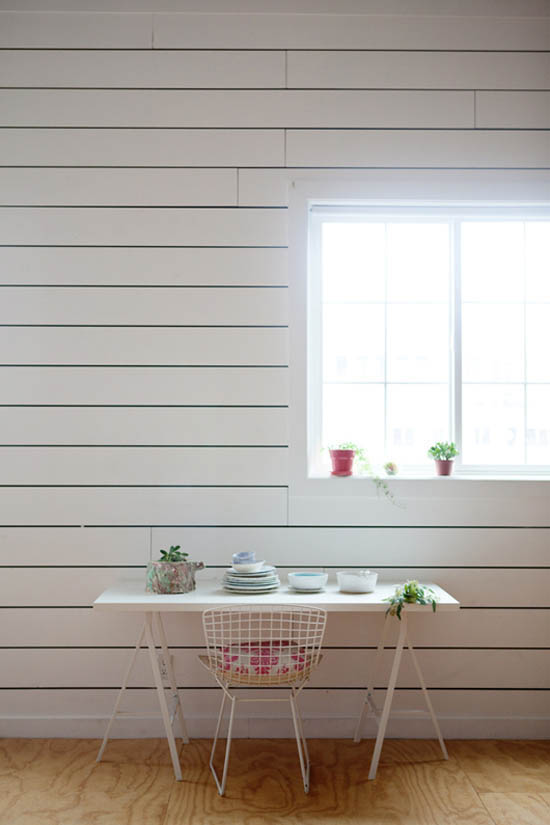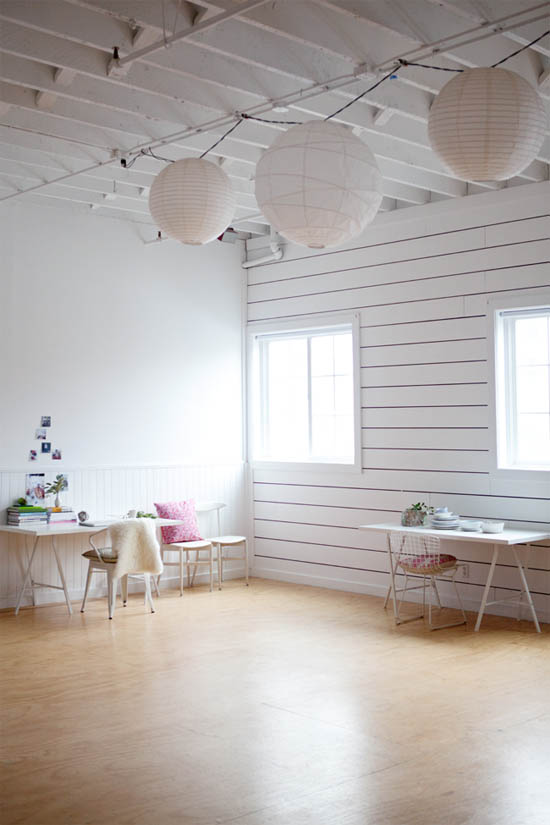 So good, right? I can't get enough of it. What's your favorite part? I think that first photo has got to be my favorite. Dream kitchen!!
All photos by Cannelle et Vanille
P.S. There's a great giveaway going on at The Proper Pinwheel--something for you and something for your little one!