I hope you all had a wonderful Thanksgiving! I know I did. We're heading back to Seattle today, so I won't be participating in any in-store Black Friday madness, but I do have my eyes peeled for great deals online. I will say, as much as I love a good sale, I'm kind of over the whole frenzied Black Friday thing. I feel like it just leads to my problem of buying things because they're "such a deal!" and not because they're something I really want. You know what I mean? There's a new shopping holiday that started a few years ago, and I'm more excited about this one: Small Business Saturday. It's the day after Black Friday (aka tomorrow), and it's all about shopping and supporting small businesses. I always try to shop small when I can, because I like feeling like my purchase actually matters. Plus, I usually find better quality items and more unique stuff at small boutiques. I mean, I definitely like Target too (not gonna lie) but let's be honest, how many people have you already seen with those striped Oh Joy mugs? So it's nice sometimes to feel like I've "discovered" something new and fresh, that not everyone has. One of my favorite shops that I recently found is Sister Golden. They sell gorgeous, high quality pieces from amazing artists...and they're a mother-daughter team! How cute is that?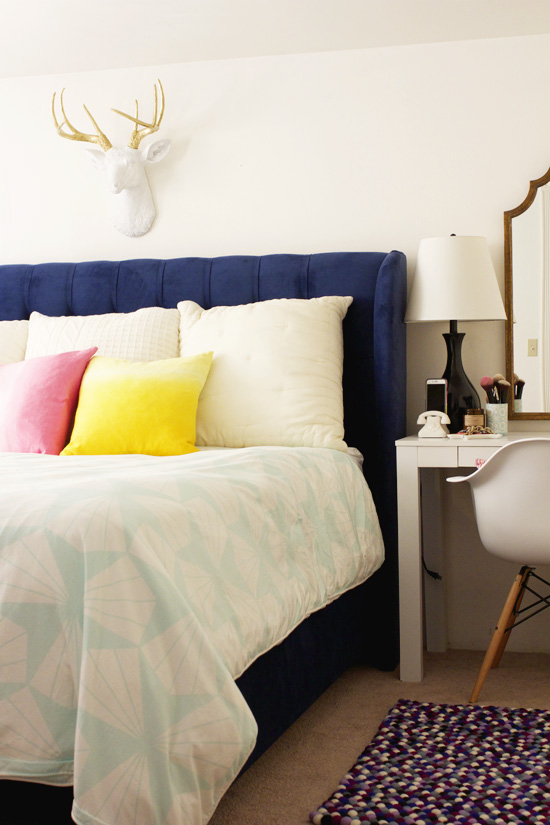 I started following them on Instagram a couple weeks ago, and as soon as I saw this photo, I knew I had to get my hands on some of those pillows. They're 100% linen and hand dip dyed. The colors are AMAZING. And they're actually made in-house at Sister Golden!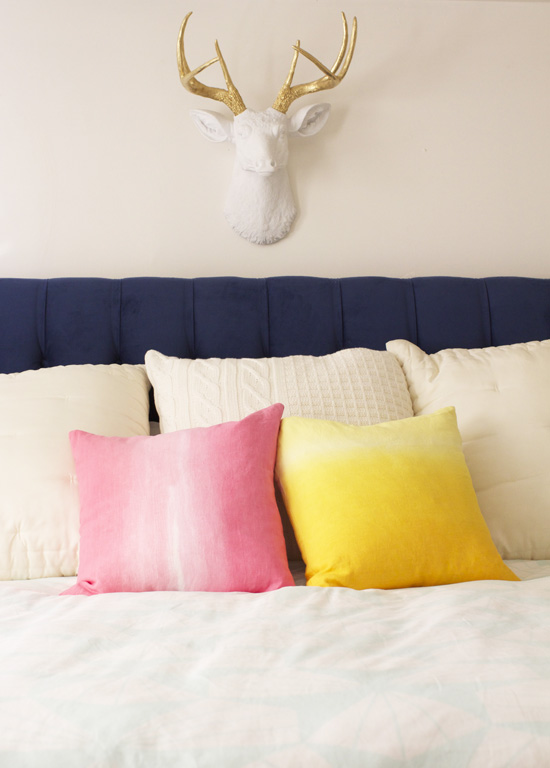 I'm so happy I was able to get a couple…they make our bedroom feel so much more cheery, colorful, and complete!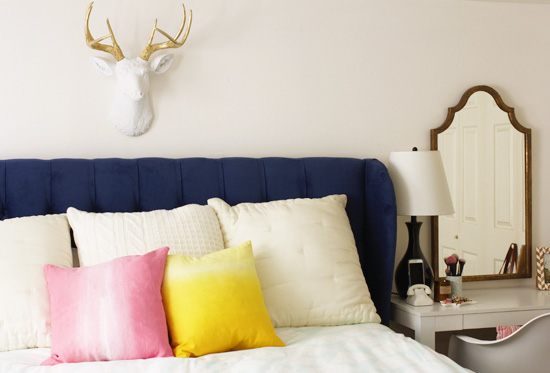 I also wanted to share a few other items that I love from Sister Golden. If you like these too, you're in luck! They're offering 25% off this weekend on everything except original art. And tomorrow, they're also giving away a free 8x8 art print with all orders over $100, to celebrate Small Business Saturday!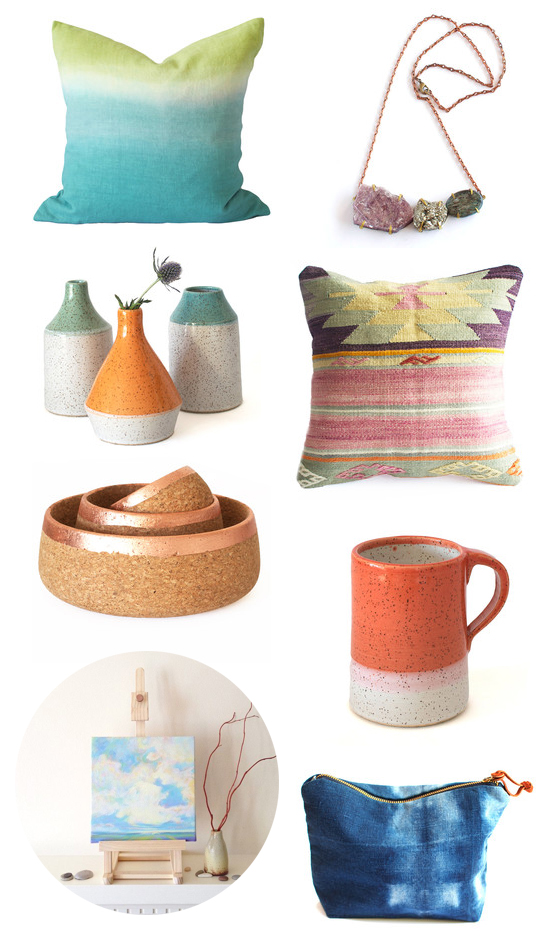 1. Beach Glass Pillow / 2. Trifecta Necklace / 3. Speckled Vase Set / 4. Desert Purple Kilim Pillow / 5. Copper Foil Bowl Set / 6. Cherry Speckled Mug / 7. "What I See in the Clouds" Original Art / 8. Monterey Shibori Pouch
I'd love to know...are you doing any Black Friday shopping? Small Business Saturday shopping? Both?