After I wrote my post about Amanda last Friday, I realized she had just posted some photos on her blog from the Friday Harbor Be Crafty workshop that I attended! It really was such a pretty event, so I thought I'd share a little recap with you guys, as well. I mean, an old barn with string lights, bunting, giant colorful balloons, and a long table surrounded by mismatched chairs? Yes, please. Not to mention the cutest picnic lunch I ever did see, plus lots of fun crafts!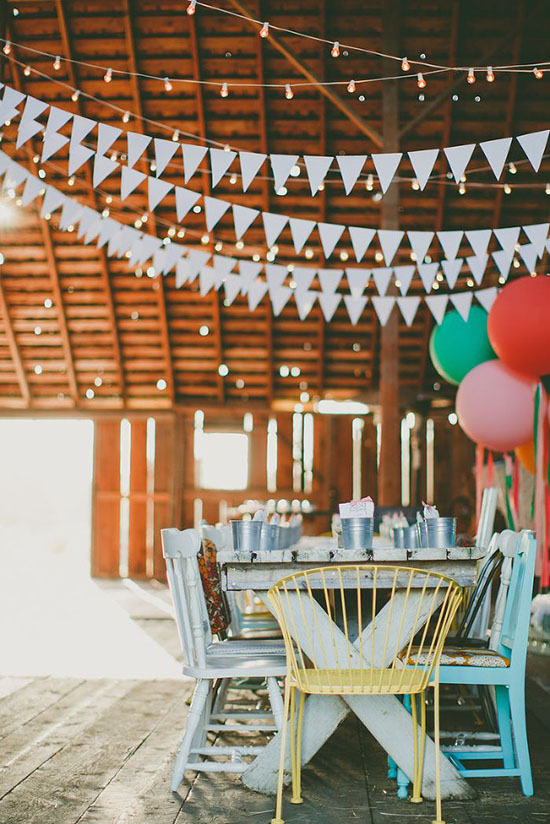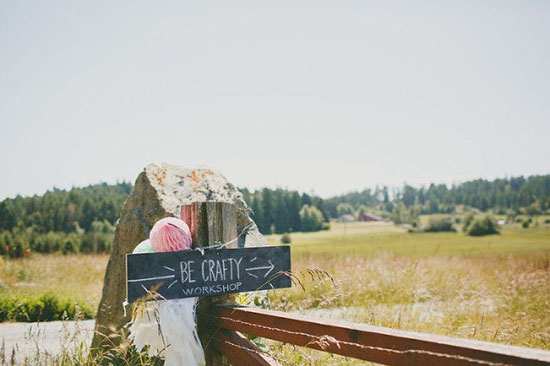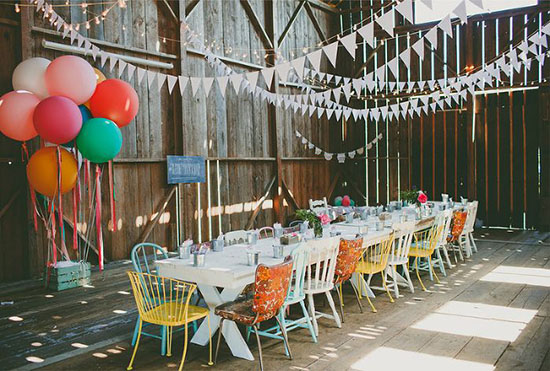 I love all the bright and cheery colors against the old wood of the barn. Gorgeous inspiration for a wedding or bridal shower (or even a cool dinner party), don't you think? The simple white paper bunting would be cheap to DIY and looks great as well.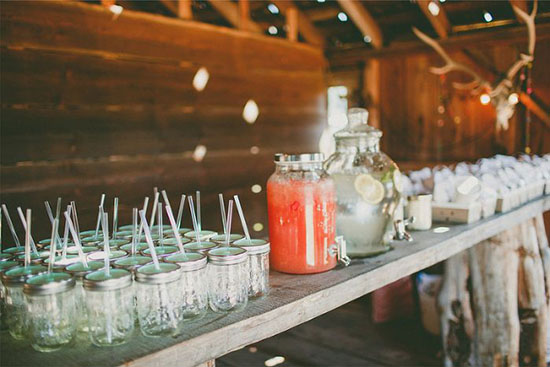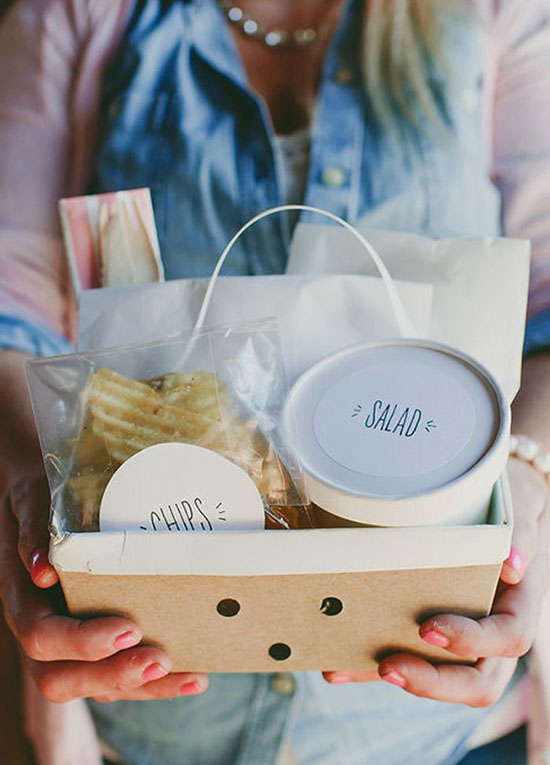 I was totally obsessed with the packaging for this picnic lunch. You could DIY similar labels with plain white stickers and a thin Sharpie.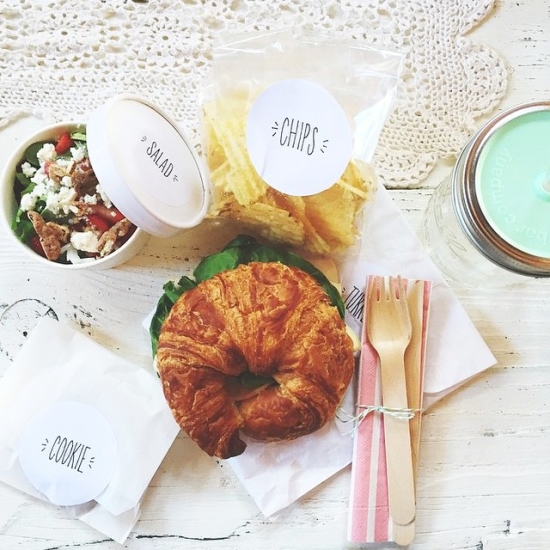 Sooo adorable! (Photo credit for the above pic goes to @mrsatoms4).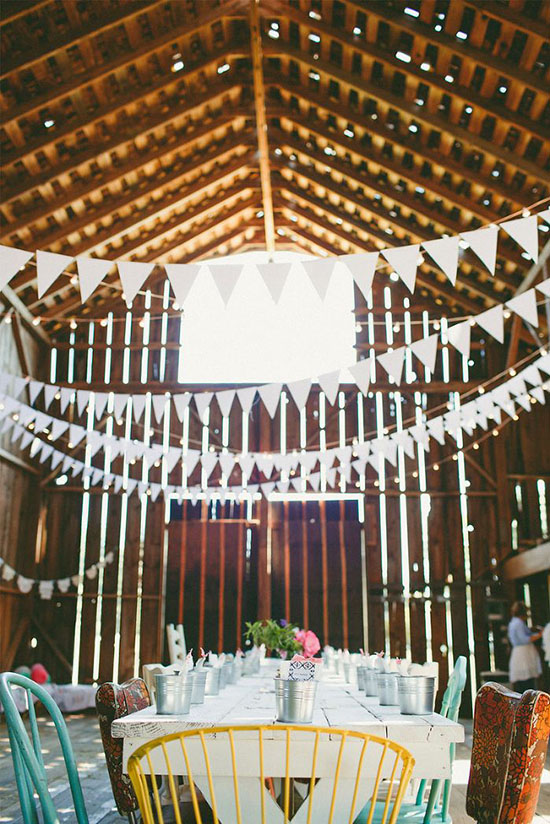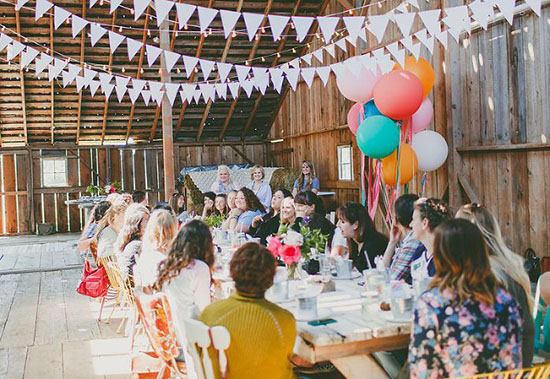 That's my back in the photo above! Haha. I'm next to the girl in the mustard sweater.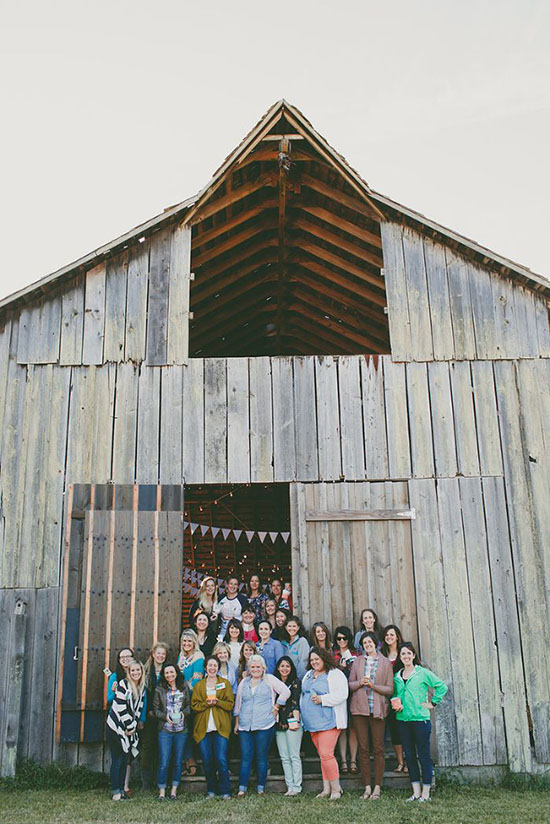 Such a fun time!
Photos by Sara Parsons Photography via Be Crafty.