Happy Friday! Whew, this week has been a blur. We just got back from our babymoon last weekend, and we're heading out again this weekend, visiting my hometown to celebrate my sister's high school graduation. So we've been busy trying to get caught up from our last trip and get ready for another one. This will be the last trip for me before baby comes, though. I'm definitely feeling more exhausted now, and between my back hurting and my feet swelling, relaxing at home sounds a lot better than adventuring outside. Of course, I'm still excited for this weekend! Most of my extended family is coming for my sister's graduation, which will be super fun. I haven't seen a lot of them in awhile. And I'm so proud of her! It's doubly weird because I remember distinctly when she was born, and here I am about to have a baby of my own while she's becoming an adult. AND it was exactly ten years ago that I graduated from the same high school that she's graduating from! So surreal in multiple ways. But anyways, before we head out, I wanted to share some photos from the second half of our babymoon...in Victoria, BC!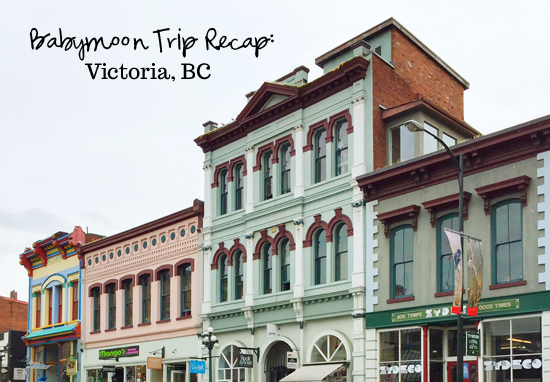 Victoria is a really beautiful city, right on the water and full of public parks, gardens, and gorgeous buildings to admire. Not to mention the food! We've been trying to cut back on eating out at home, so we totally took advantage of vacation and ate out a LOT. No regrets...everything was delicious, and now we got it out of our systems and are back to cooking healthy meals. By the way, thank you to everyone that left me recommendations here and on Instagram! We tried as many of your suggestions as possible, and loved them all. You guys are better than TripAdvisor!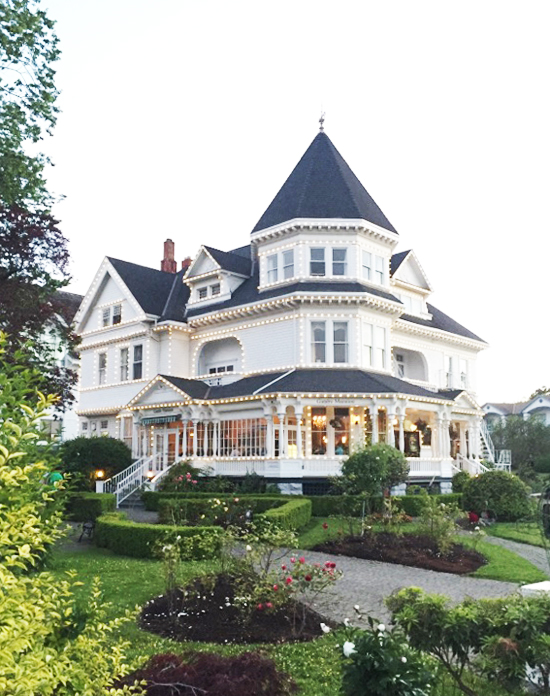 For lodging, we chose this Airbnb. It was on the 15th floor of a condo building downtown, and we had a beautiful view of the harbor, the Cascades, the cruise ships coming in to dock, etc. I was really happy with our choice! Sometimes, I prefer staying in really simple and cheap places, and saving that money for activities, food, etc. But for a babymoon, it was nice to have a place that really felt comfortable and enjoyable, since I had less energy and was more inclined to spend the evenings "at home." And it's not like we stayed at the Empress--it was still pretty budget-friendly! I saw lots of really cute B&Bs in Victoria too, so next time maybe we'll try one of them.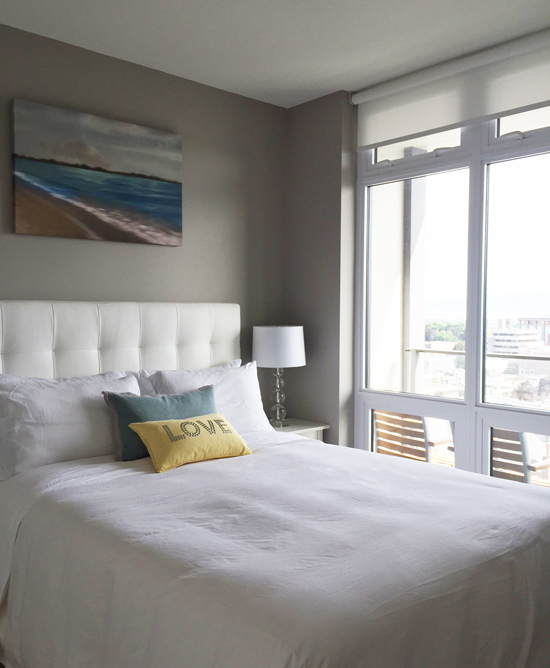 On the day that we arrived, we had lunch at Red Fish Blue Fish, which was DELISH. Their halibut fish 'n chips...yummmyyyy. Then we walked along the Inner Harbor, watching seaplanes take off and land, and made our way over to Fisherman's Wharf. I loved all the cute, colorful houseboats (or float homes, as they're called in Canada), and there were several seals in the water. Seems like they get fed there pretty regularly, so they're always hanging out.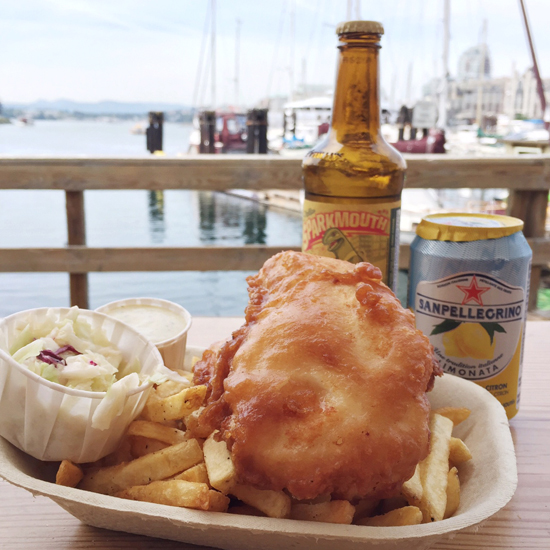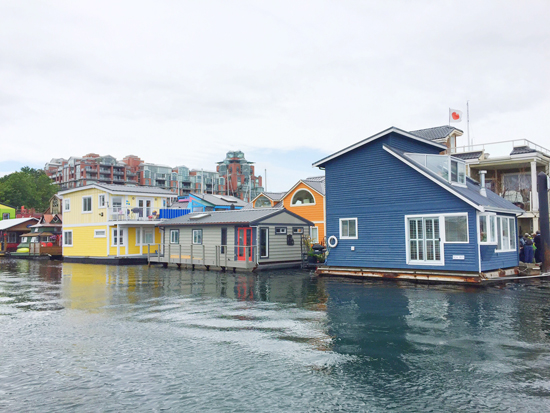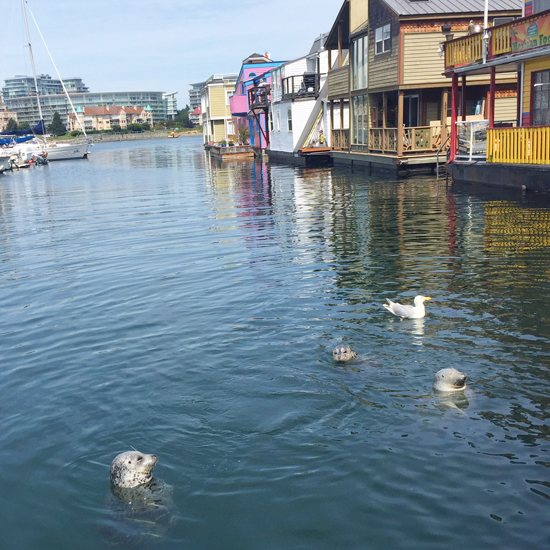 That evening, we checked out Beacon Hill Park, a free park in downtown Victoria that is really beautiful (and has peacocks!) and Craigdarroch Castle, which is basically a castle-style mansion in the middle of a residential neighborhood. We also checked out the British Columbia Parliament Buildings and waited for the lights to come on--over 3,000 bulbs light up the buildings every night! Really gorgeous.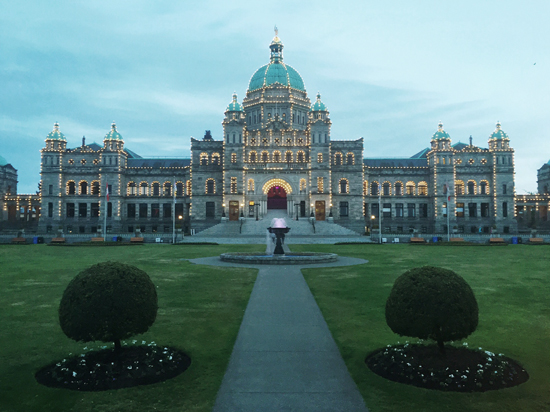 The next day, after breakfast, we headed to the Butchart Gardens. Honestly, I was a little bit disappointed by the gardens, but we were not there during the peak season so that may be why. I was expecting to be WOWed but while the gardens were lovely, most of the flowers weren't in bloom yet (the majority of the rose garden) or were already fading (all the peonies), and there wasn't any area that was fully in bloom and really spectacular. I may go back in the future if we're there at just the right time, but for early June I felt like it wasn't really worth the entrance fee. We did, however, have a lot of fun taking afternoon tea at the garden's restaurant. I felt very Downton Abbey, sipping tea and eating fancy pastries while looking out over the gardens.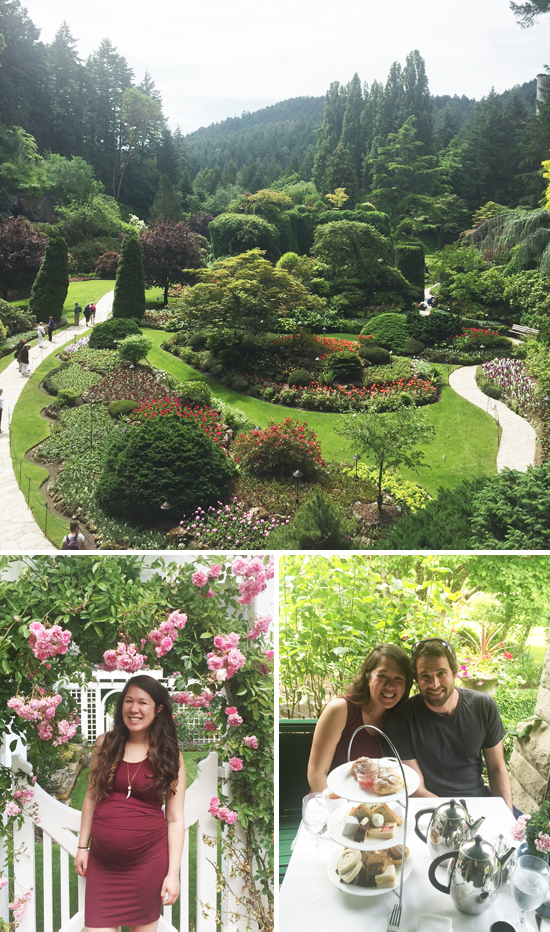 That same day, we went to Hatley Castle, which has been in multiple movies and TV shows including X-Men, Smallville, and Arrow. Do you recognize it? We couldn't go inside, but we did walk around their gardens (yes, we had a big gardens day!).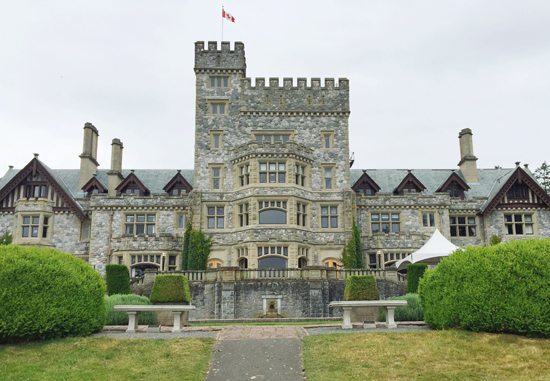 The next day, we had the most amazing lunch at Il Terrazzo (yummy and so cute--definitely recommend), then we went WHALE WATCHING!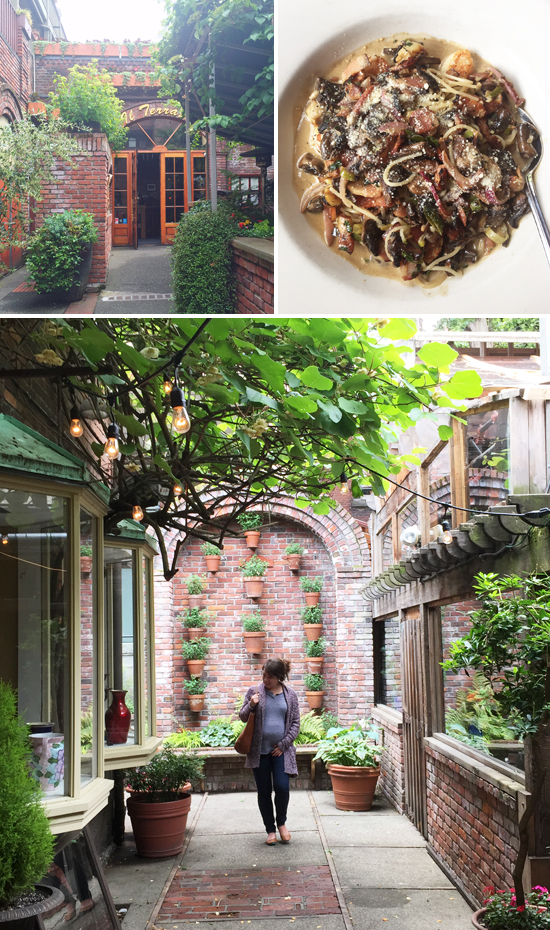 Whale watching is something I have wanted to do for a long time, and I'm so glad we finally did. It was a blast and yes, we saw orcas!!! I chose to go with Eagle Wing Tours because they were the highest rated on TripAdvisor and they had a nice big catamaran with two bathrooms on board. Being pregnant, bathrooms are important...and I wanted to give myself the best chance of not getting seasick. Luckily, it was a really smooth ride, and I felt great the whole time. Yay! We loved seeing orcas up close and personal. They came really close to our boat several times, and there was even a baby with the pod! We saw seven transient orcas in total--so majestic and beautiful. I was hoping we'd see them playing and jumping out of the water, but I guess that's fairly rare. As it was, though, we got to watch them for about two hours, moving along the surface, then diving down to hunt, over and over. Pretty amazing!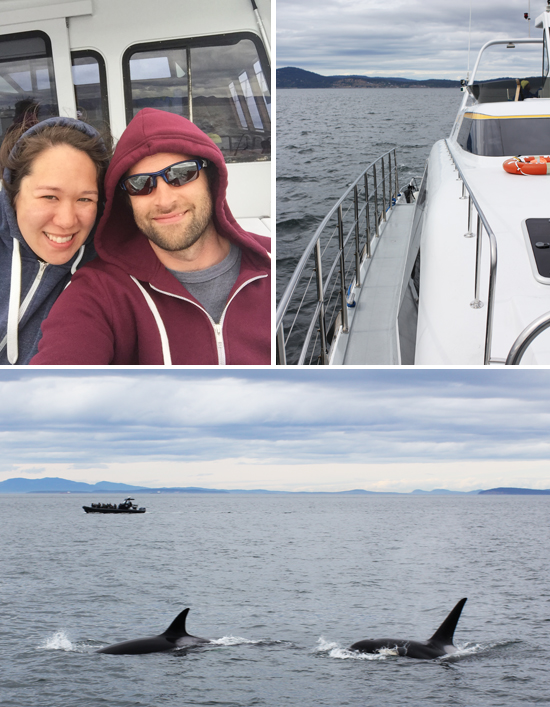 Our last full day was Ben's birthday. He turned 29, which is crazy because that means this year will be 10 years since we started dating (I was 17 and he was 19). I cannot believe it's already been that long...we are getting old! ;) We had the best breakfast at Blue Fox Cafe to start off the day, then we headed out for a little adventure. Ben loves nature, so I tried to pick some outdoorsy activities for him. Unfortunately, my planning was evidently not very thorough and I struck out with my first two ideas! One was a lighthouse that you can't actually drive to (Race Rocks--I guess you can only get there by boat) and the second was an area that looked really beautiful, but required some hiking to get to the viewpoints (East Sooke Park). Normally, we'd be all about the hiking, but my feet were getting puffy and uncomfortable soo that wasn't happening. But we made the most of it! We found a cute little town and got some coffee and ice cream, then we headed to this long spit with a picturesque beach on either side. We saw bald eagles diving for fish, more whale watching boats and orcas, and just soaked up the sun and chatted about life for awhile. I felt really bad about my planning fail, but it turned out fun anyways. That's when you know you're with the right person...when you have fun doing just about anything!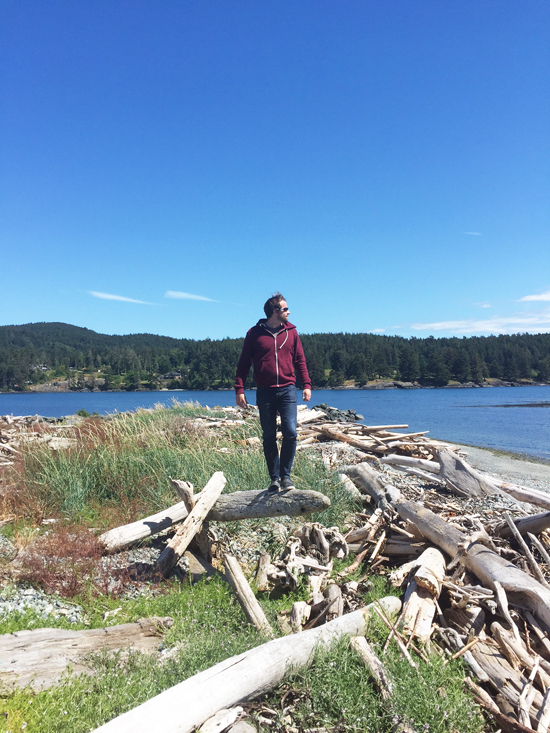 The next morning, we grabbed croissants at Crust Bakery (their raspberry lychee danish is delish!), then headed to Sidney and caught the ferry home. We had a really fun babymoon, and I think it was just the right amount of travel and activity. We had originally talked about going somewhere farther away like Hawaii, but I'm glad we kept it simple. I didn't have a lot of energy, so it was nice to be in a place where we could relax and not feel pressured to have a really packed itinerary and see a bunch of things. I can't believe that I'm almost 32 weeks along now!!! This pregnancy is flying by.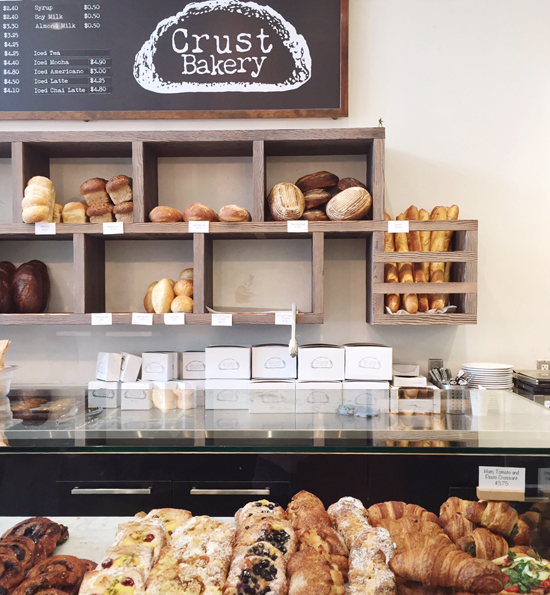 Hope you enjoyed reading and seeing the highlights from our trip! How are you all doing? I know my blog posts have been few and far between lately (sorry! again, I blame my lack of energy). I miss chatting with you guys and reading your comments, though. So let me know: what's new with you, what are you doing this weekend, do you have any fun trips coming up this summer???
P.S. Did you see part one of our babymoon? I posted our Vancouver Island photos here.