Ok, this post is for those of you that wanted to see THE BUMP! I don't really like having my photo taken, but I'm going to try and overcome my camera shyness for the sake of documenting my pregnancy. After all, this is a special time of life, and I think I'd probably regret not taking photos to look back on. SO, here it is...the baby bump!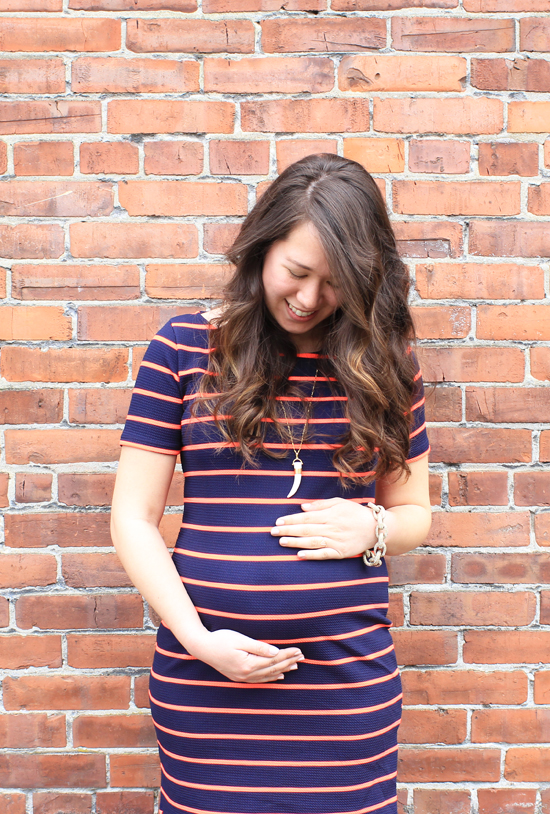 I'm at 20 weeks now, and I feel like it's really starting to show. For the first few months of my pregnancy, I mostly wore baggy tops to hide my belly. But now that we've told everyone, I'm excited to start wearing fitted clothes again!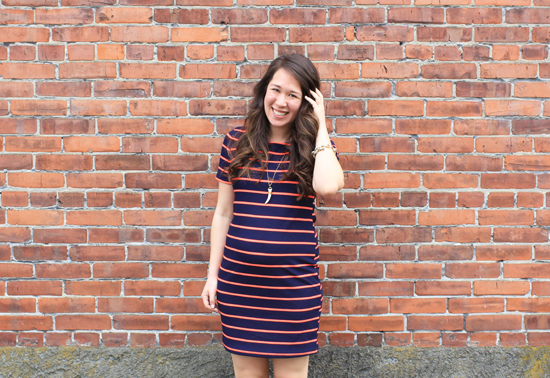 This striped dress from PinkBlush is the first legit maternity dress that I've worn, and I love it. It's so comfy, and hugs my belly just enough to show it's shape. They have tons of super cute maternity clothes...don't miss the giveaway at the bottom of this post!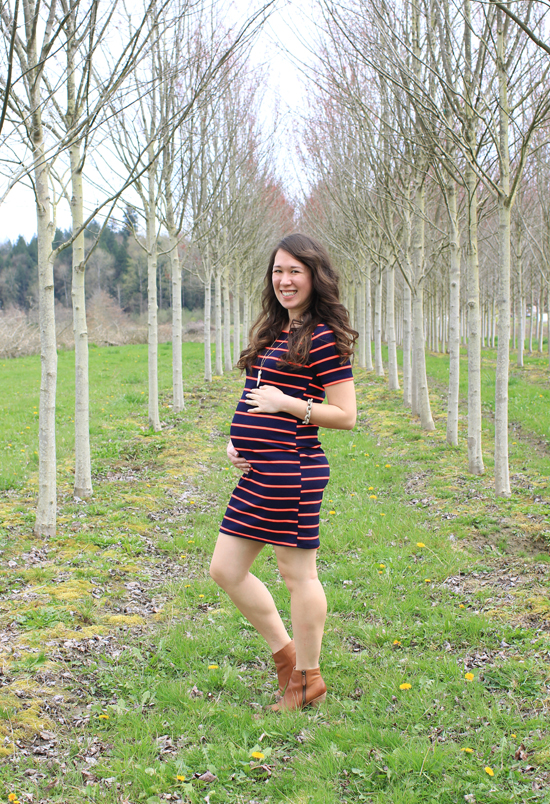 Side note: Have you ever noticed how pregnant women always put their hands on their bellies? I think it's just an instinct...I've noticed myself doing it all the time now, without consciously thinking about it. Partially because it's fun to feel my growing belly (so weird!) and also because it's a lot easier than yelling, "Hey everyone, this is a baby bump, ok?! I'm not just fat!"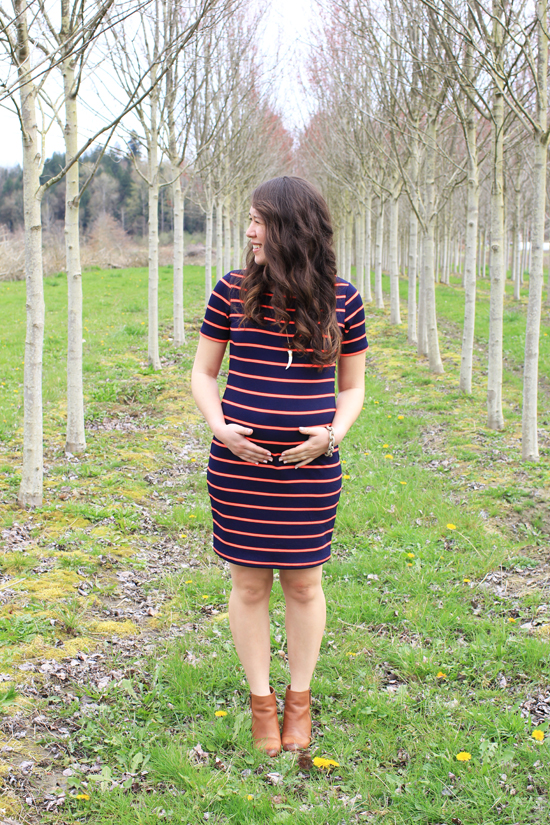 Now, are you ready for the giveaway? One lucky lady will win a $75 PinkBlush gift card! They carry both maternity clothes and non-maternity, so you can get a new spring outfit whether you're preggo or not. Enter below, and good luck!
Thanks to PinkBlush Maternity for partnering with me on this post!