This post is in partnership with Minted. Some links are affiliate. All opinions are my own.
Did you notice the art above our nightstands in yesterday's post? They're from Minted (my favorite resource for art)! I actually really struggled with the art in this room. At first I thought maybe a gallery wall above the bed or one BIG piece of art. But I've been feeling kind of uninspired by gallery walls lately, and I couldn't find one piece of art that I wanted as the focal point of the room. I also originally thought I'd get something colorful to add energy to the room. But I noticed that I kept getting drawn to bedrooms with simple, neutral art above the nightstands (see my Pinterest board here). So that's what we decided to do! I got these understated botanical drawings, matted in a slim black metal frame. And I'm really happy with how they turned out--simple, but pretty.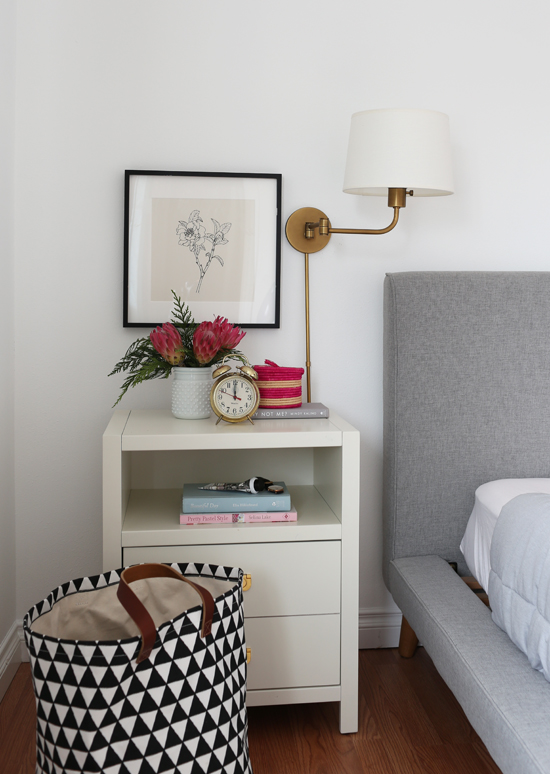 I also got this cute printed hamper and I'm keeping it by my side of the bed for clothes that I've worn a little, but don't need to wash yet (a pair of jeans, PJs from the night before, etc.). I got the idea from Homey Oh My and I love it--it's so convenient, and much more visually appealing than leaving those same clothes on the floor or tossing them on top of my dresser...which is totally what I would do otherwise.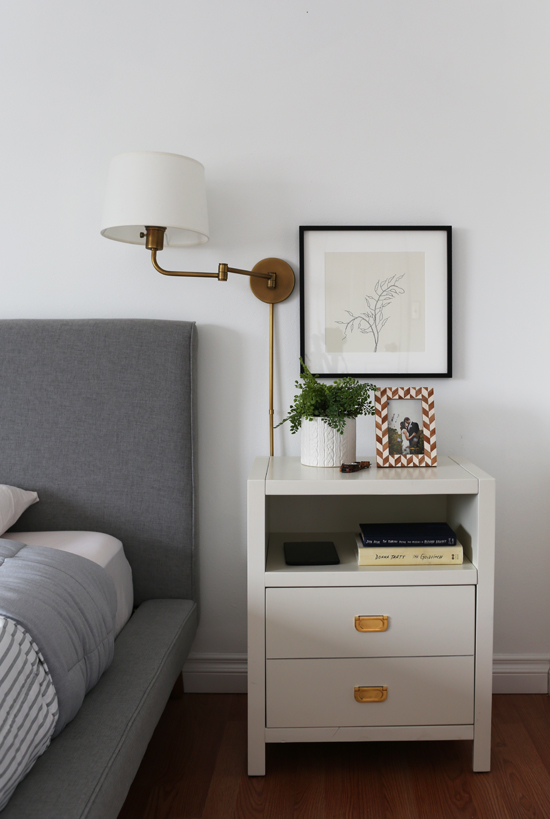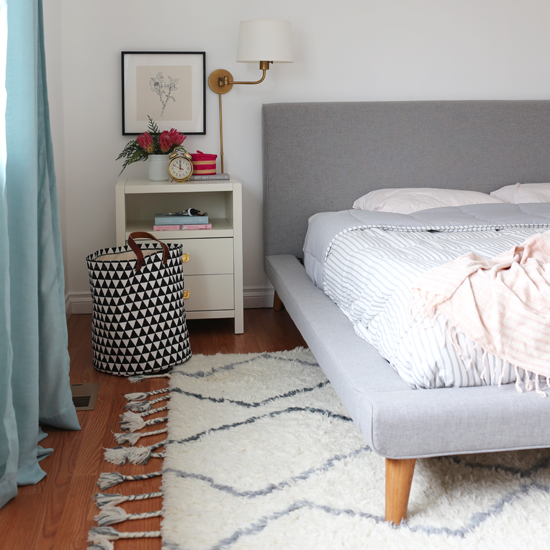 Sneak peek...we also got drapes! We went with this misty blue color, and I love it. I'm planning to bring in a little more blue with throw pillows and accessories to tie the drapes in, and I'll do a post with sources to everything when it's a little more "done." Little by little, this room is coming together!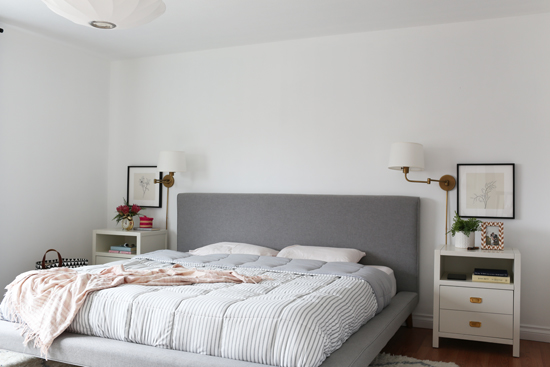 Minted has a huge selection of art, so it was easy to find individual pieces that I love. But it wasn't as easy to find two perfectly coordinated pieces to hang together. So I thought I'd share a round up of some beautiful art pairings from Minted, some of which we considered for our bedroom--and others which I just think are super cute.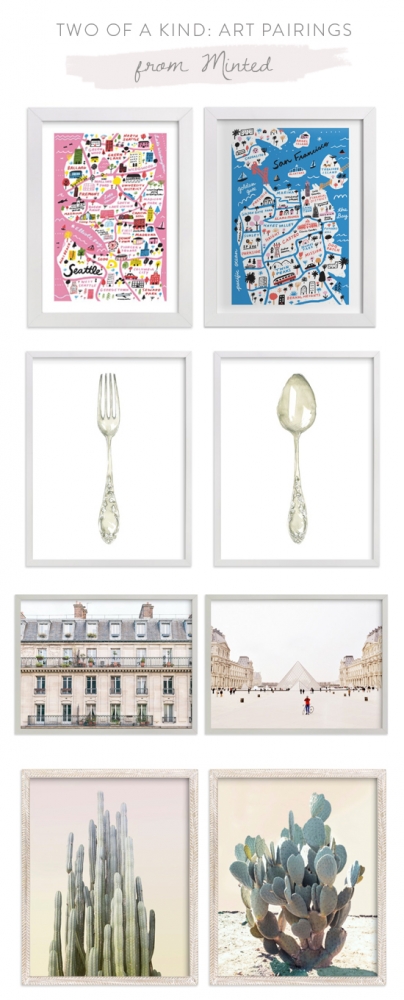 Seattle & San Francisco - Would be super cute to get a map for each of your hometowns.
Fork & Spoon - For the dining room or kitchen.
Paris & Louvre - Perfect if your honeymoon was in Paris. <3
Summer Cactus & Blue Cactus - Aren't these colors dreamy?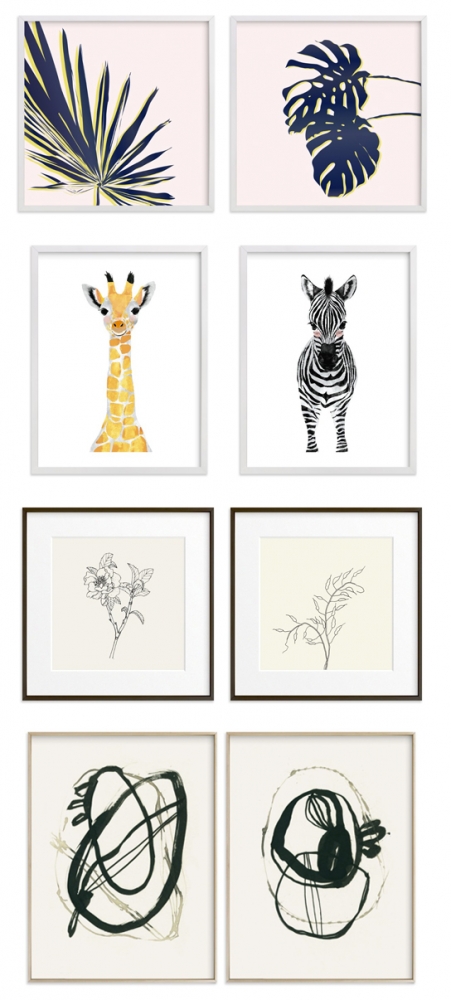 Palm Leaf & Monstera Leaf - Love these.
Giraffe & Zebra - Adorable for a nursery.
Camellia & Wild Radish - These are the ones we chose!
Abstract 1 & Abstract 2 - Beautiful and chic.
One nice thing about a pair of art (vs. one huge statement piece) is that they're more versatile. If we eventually want to do something else here in the bedroom, these botanical drawings will easily fit into a gallery wall or another space. I also like that we don't have any glass frames above our heads, just in case there's an earthquake!
I'm curious, what do you have for art in your bedroom? Personal photos, a big painting that you love, a framed pair of drawings...or something else?