When I first came across the blog Ann-Marie Loves Paper, I instantly liked Ann-Marie. Here is a girl who likes hot pink, washi tape, paper crafts, and graphic design as much as I do! Not to mention, she's funny and adorable and super talented. And I love her handwriting. Of course, I wanted to write a post about her...but this time, instead of writing everything myself I thought it would be fun to get some insight from Ann-Marie.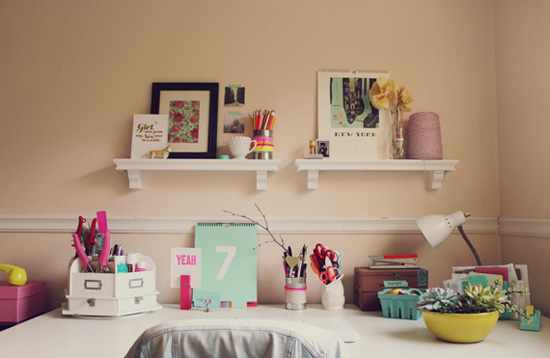 1. How would you describe your style?
Bright, bold, and happy.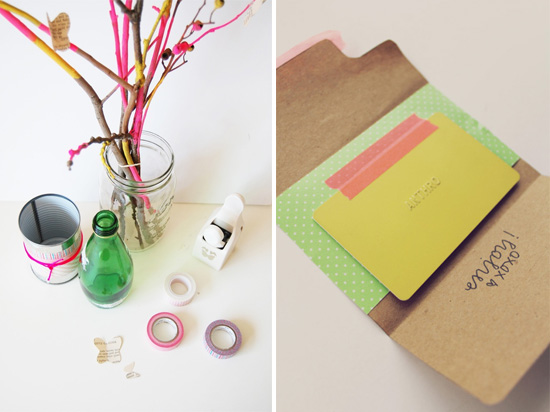 2. What are some trends that you're loving right now?
I'm really digging the explosion of bright colors in almost every facet of design, especially hot pink! I'm also a huge fan of the DIY movement and the way it gets everyone to think outside of the box.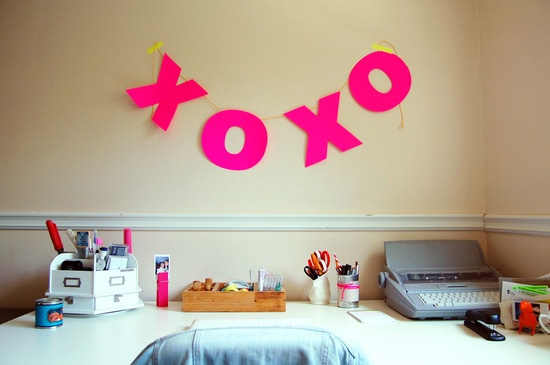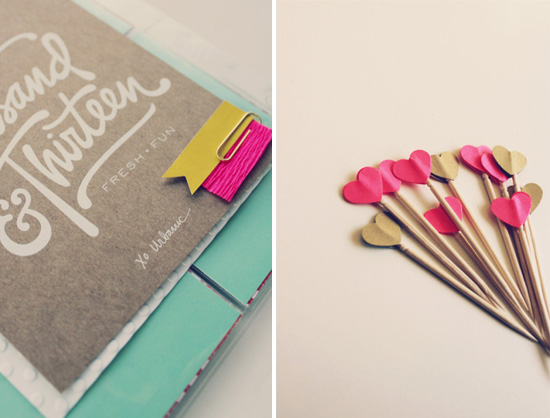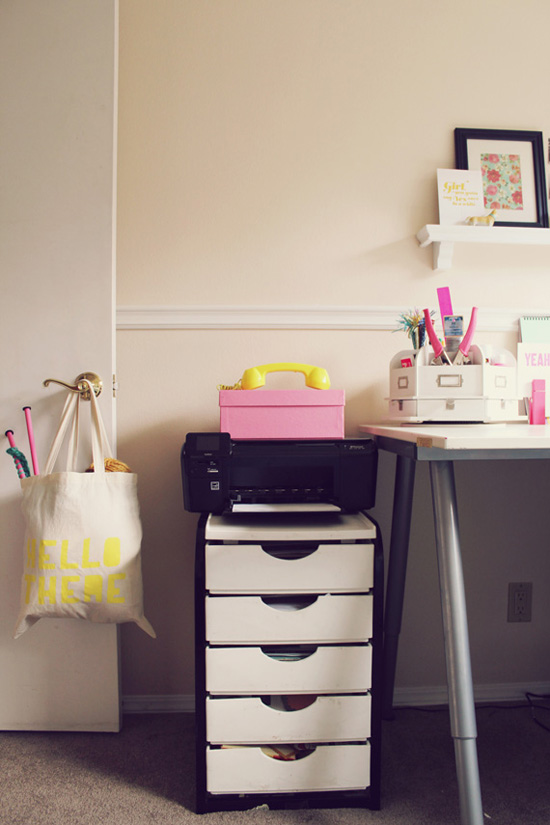 3. As far as decorating goes, what's your process? Do you have a favorite room in your house?
As much as I would love to see everything fall into place instantly, I feel like the best rooms come together over time. One of my favorite pastimes is shopping at thrift stores and collecting amazing secondhand pieces for a fraction of the original price. Recently I've become obsessed with collecting tableware: glasses, plates, bowls...if it goes on a table, I want it! My favorite room is definitely my office, especially when I have a clean desk, a large mug of coffee, and an inspiring Pinterest feed nearby!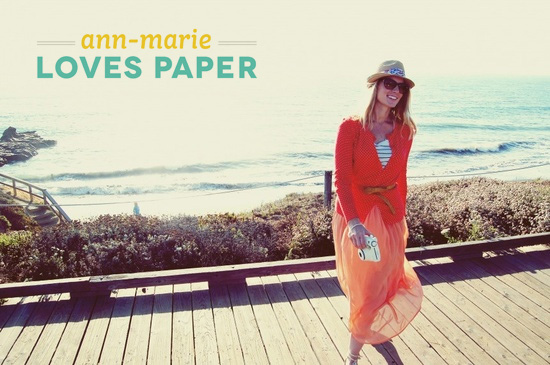 4. What are three books, movies, and blogs that you recommend?
Books:
Poser
 by Claire Dederer |
Eat, Pray, Love
 by Elizabeth Gilbert |
The Soul-Starter Sessions
by Danielle LaPorte
Movies:
Sleepwalk With Me
 |
Take This Waltz
 |
You've Got Mail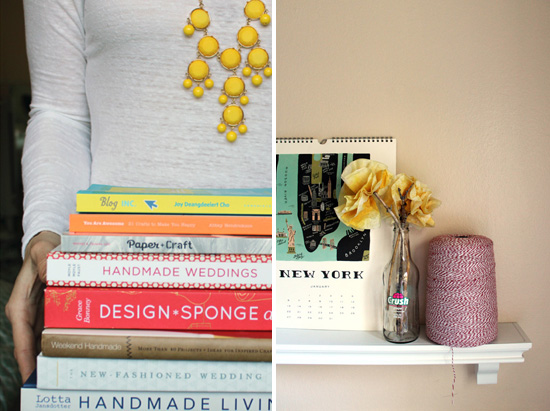 5. You made the switch from a full-time job to being self-employed (a leap that many, including myself, would love to take some day!). What was the hardest part in your experience, the best part, and what advice would you give to someone considering that?
Self-employment is the absolute best! As challenging as it can be, it's worth every single minute of being able to live life on my own terms. I highly recommend trying it at least once in your life.
That being said, the hardest part about freelancing would be the financial aspect of it. Taxes and pricing are the bane of my existence, but unfortunately, they're necessary evils. One year into it and I still question if I'm doing things correctly.
The best part about self-employment is that I am able to set hours that work for me, not the other way around. If I want to take a Zumba class at 10 am on a Tuesday, I can do that! If I want to take a nap in the middle of the day, I can do that! If I want to start working after midnight, I can do that! I am the boss of my own life in every aspect and it feels amazing.
Here's my advice to anyone who is looking to break away from the 9-5 mold and work for themselves:
- Start saving! Save as much as you possibly can before you give up your steady paycheck.
- Stay organized. Keep track of all your expenses. Learn all about taxes. Plan ahead.
- Reach out to anyone and everyone! Take advantage of all your contacts. You never know who will take your business to the next level!
- Think outside the box and find ways to have as many streams of revenue as possible. When one stream is running dry, the others will help pick up the slack.
- Use social media to your advantage. Post on Instagram / Twitter / Facebook regularly and blog, blog, blog!!
- Know that you can always go back to a regular job!
- Trust your dreams. Sounds cheesy, but I truly believe you have to LOVE what you are doing, or else, why do it?
It's not the easiest path, but it's 100% fulfilling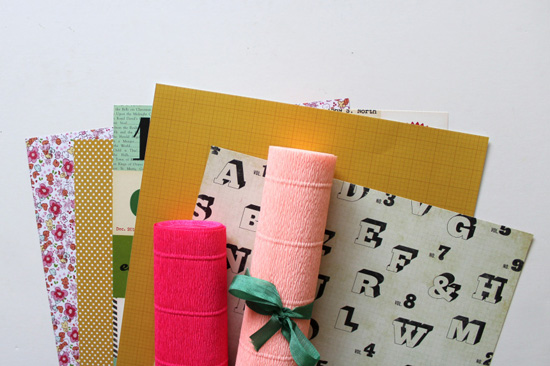 6. What future plans, projects, goals, etc. have you the most excited right now?
Currently I'm in the beginning stages of starting an event styling / rentals business in addition to planning my wedding! So much fun. As for the long term? I'm hoping to write a book, design a stationery line, and continue to grow and evolve as a creative businesswoman!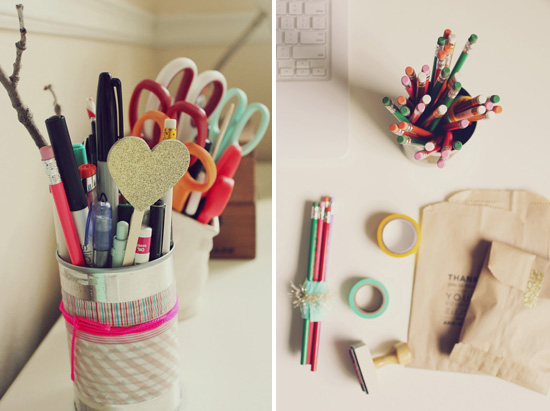 Thank you so much Ann-Marie for answering my questions! I can't wait to see how her wedding turns out. What do you guys think--isn't she adorable? Do you like this interview format for when I feature
inspiring people
?
Images via Ann-Marie Loves Paper