Britt Bass is my favorite artist at the moment (have you seen her work yet?). I've mentioned her cheery and whimsical art in this post, and a painting of hers is still very much on my wish list. So naturally I was super excited when I saw her house featured on The Everygirl! I wasn't surprised at all that I loved it (I follow her on Instagram, so I already knew she has great style), but I was still really impressed at how put together it is…especially since Britt is only 25, the same age as me! I feel like she has her life (and her house) way more figured out than I do.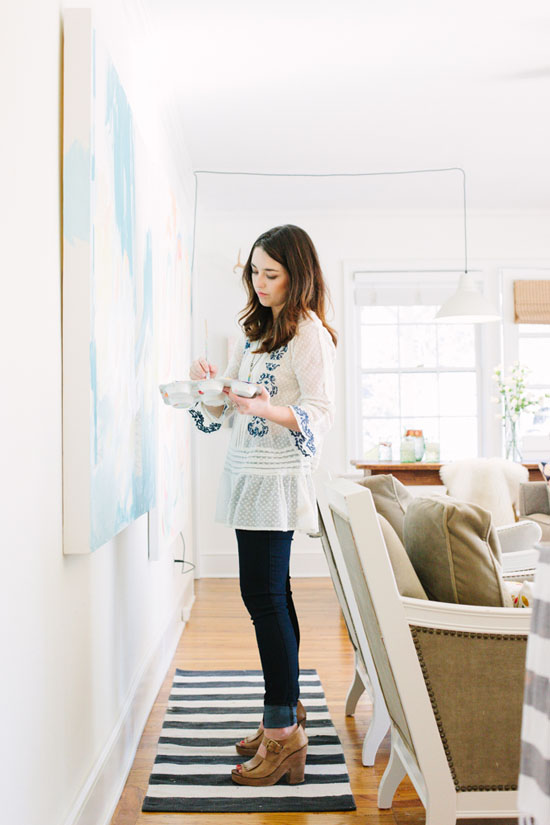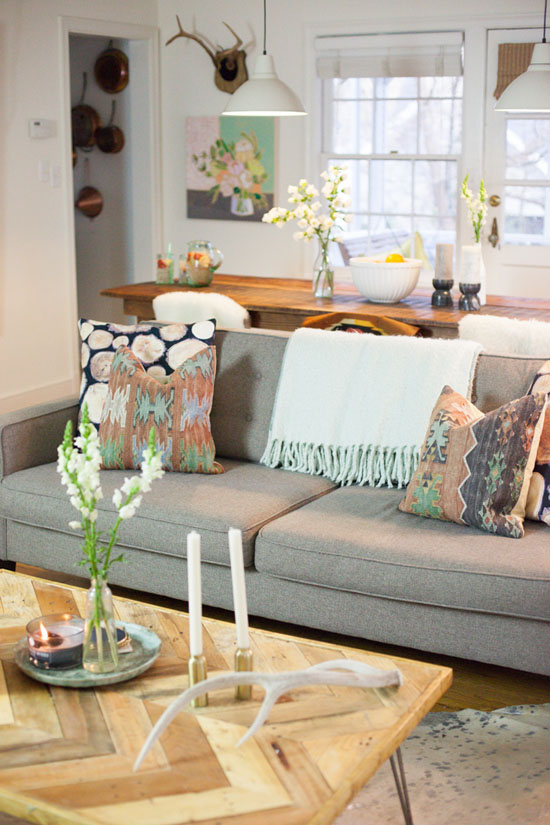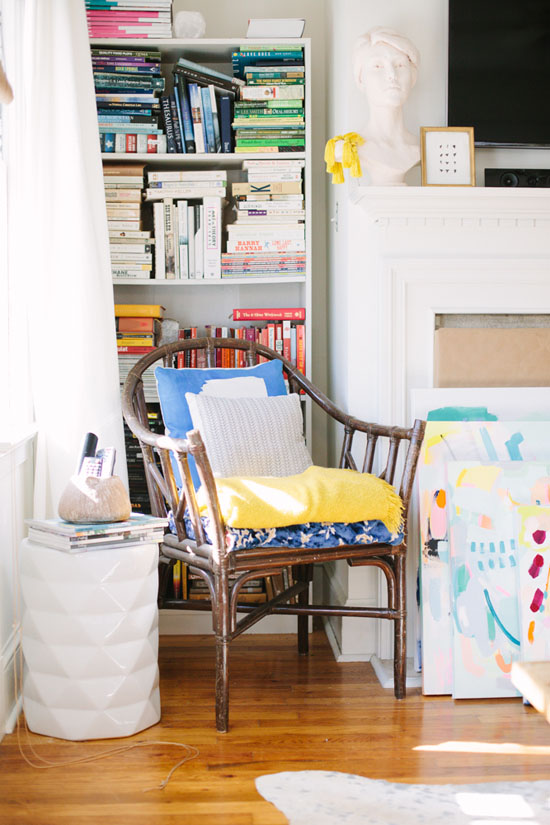 I love the photo above. The paintings propped against the mantel, the ceramic bust, and the bookshelf stuffed to the brim with books! Such an interesting corner...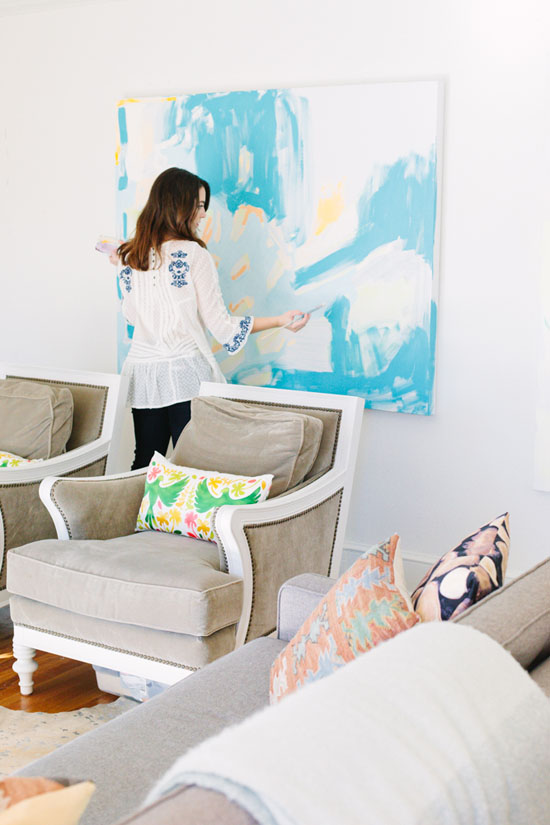 She is SO talented, isn't she?!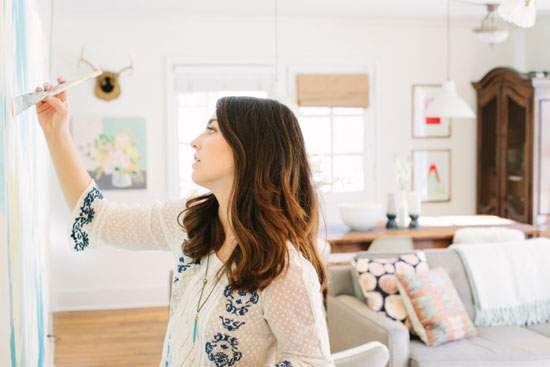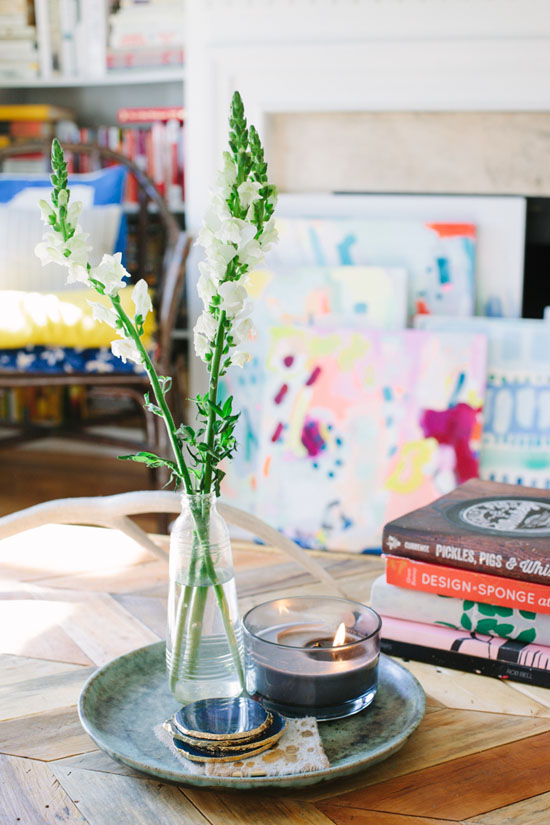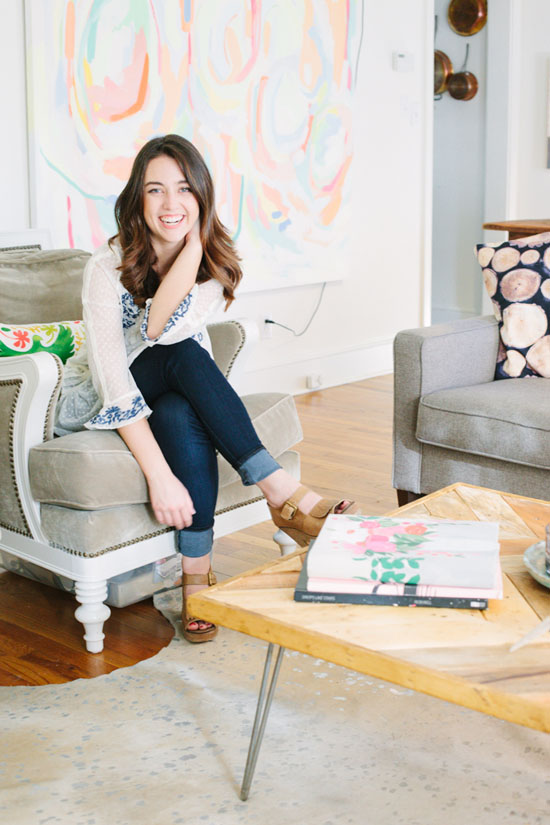 …Not to mention adorable.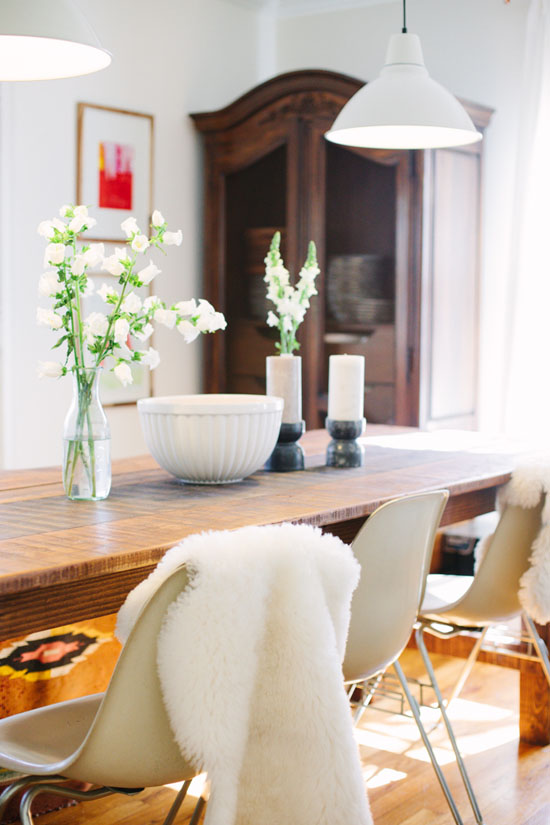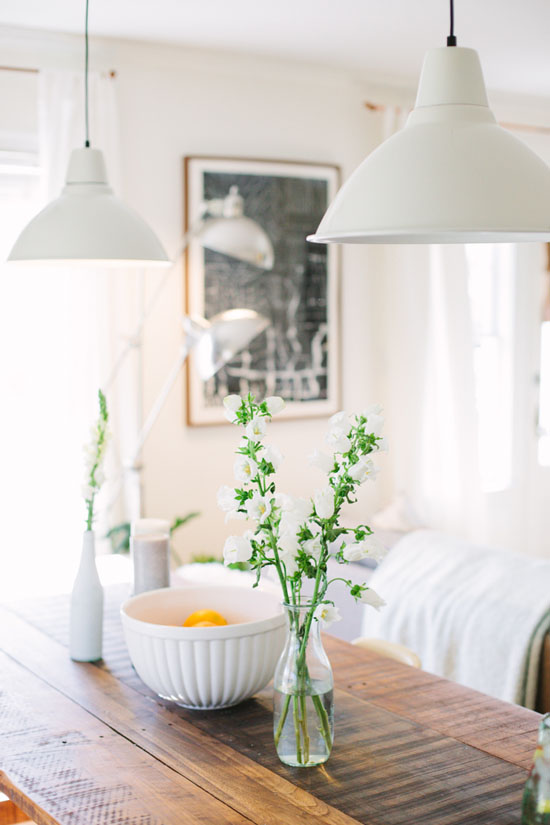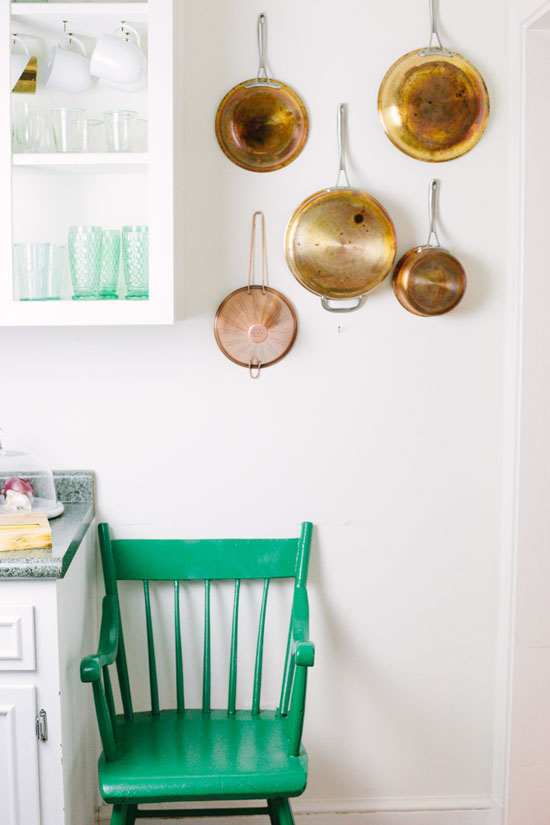 Her kitchen is my favorite room in the house. I just love that bright green chair with the copper pans hanging above!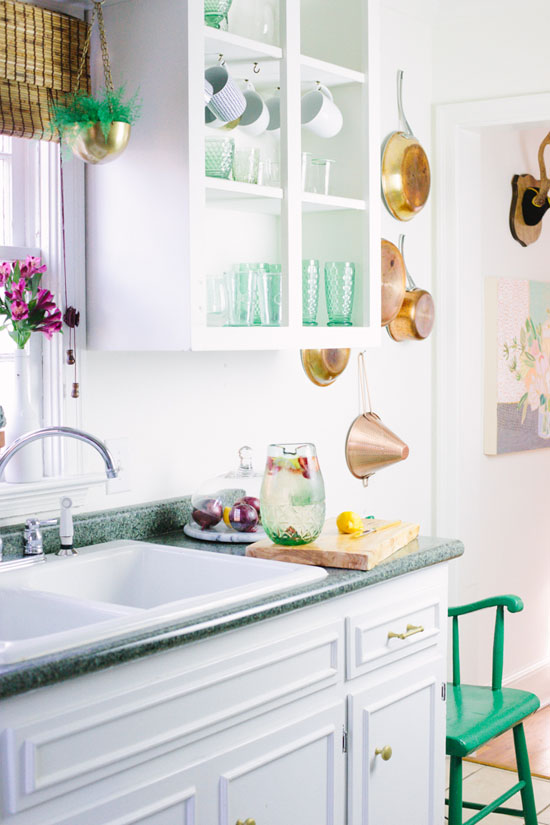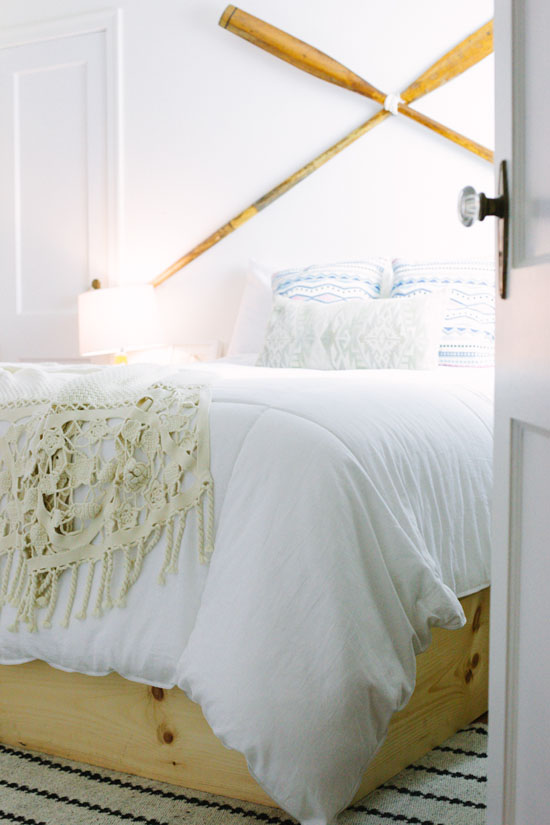 I also really like this simple and relaxing bedroom space. The oars on the wall are genius.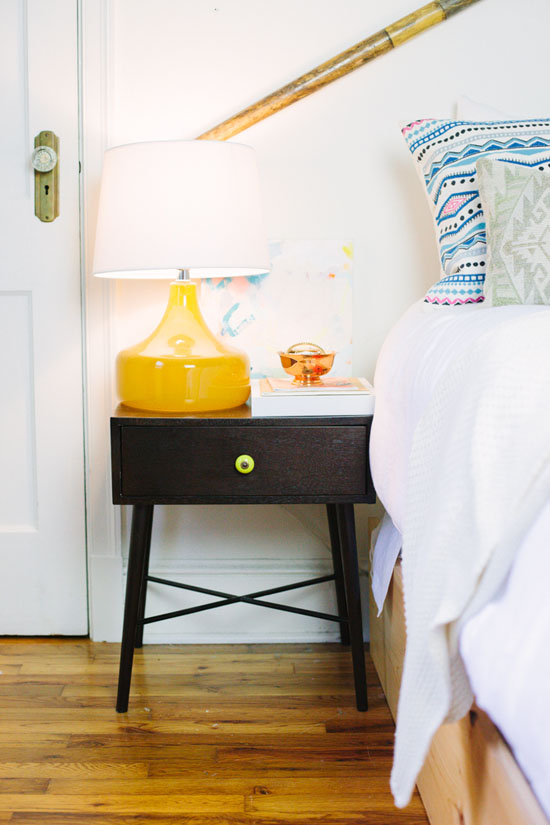 Read more about Britt, her inspiration, and her lovely home on The Everygirl.
All photos by Hilary Maloney.