Happy Fourth of July! I saw these American flag berry kabobs on Pinterest a couple weeks ago and fell in love with the idea…so I decided to give them a try! I know it would have been good to post this tutorial sooner, but I'm a last-minute kind of girl and didn't get around to making them until last night (sorry!). Hopefully some of you are last-minuters too. If so, you still have plenty of time to make these! I promise, they are reeeaaally easy...and so "berry" cute, don't you think?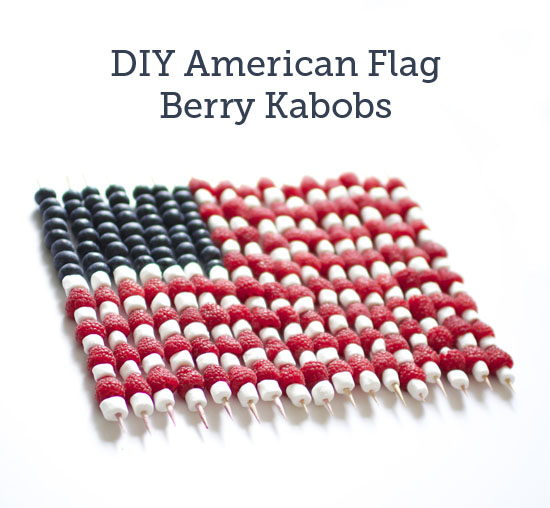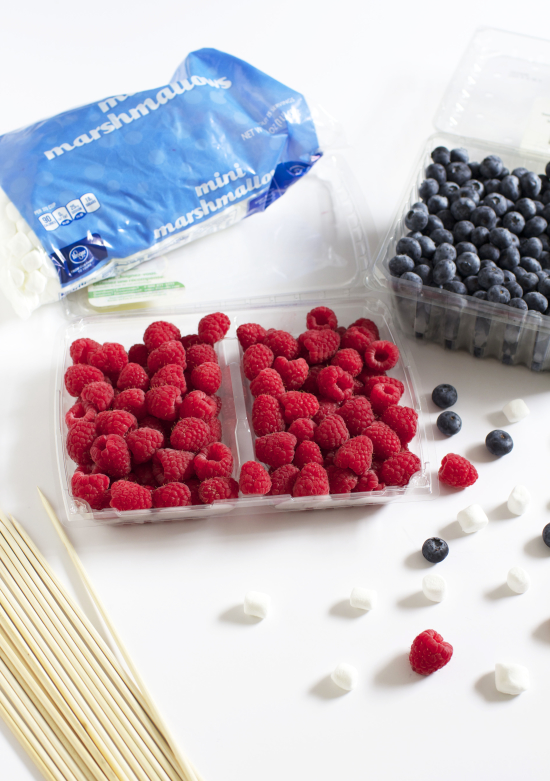 You will need:
Kabob skewers
Raspberries
Blueberries
Mini marshmallows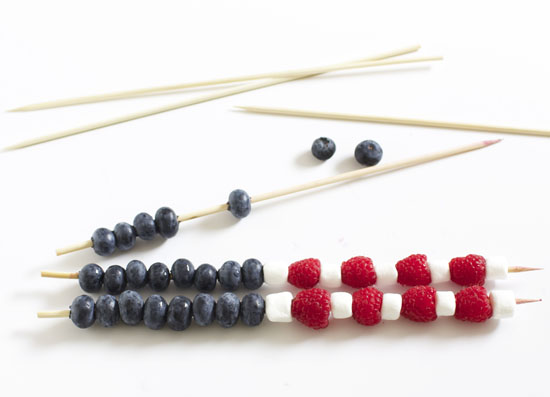 Wash your berries beforehand and make sure they're thoroughly dry before you start. My raspberries were still somewhat wet when I started, which made some of the marshmallows wet and squishy (ew).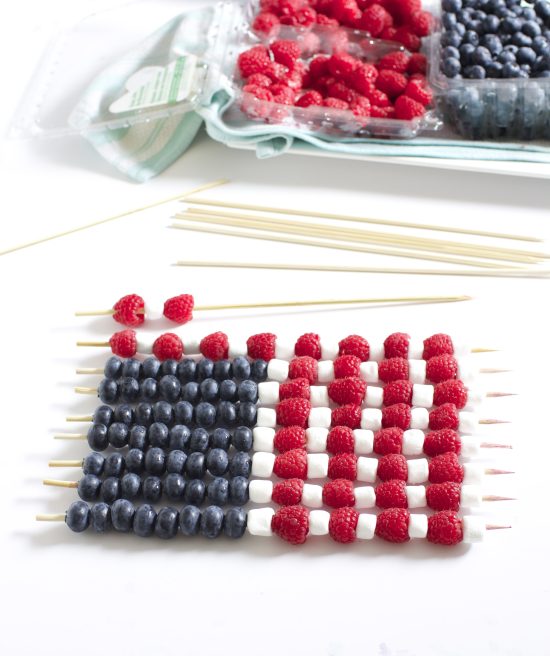 Slide the berries and marshmallows onto the skewers. I used 17 skewers total. For the first seven, I did eight blueberries, then five marshmallows and four raspberries (alternating). For the remaining ten skewers, I did all raspberries and marshmallows. Except…I didn't realize until later that I actually did too many stripes!! WHOOPS. For future reference, you should actually use a few less berries so you have thirteen stripes instead of sixteen. Hahaha.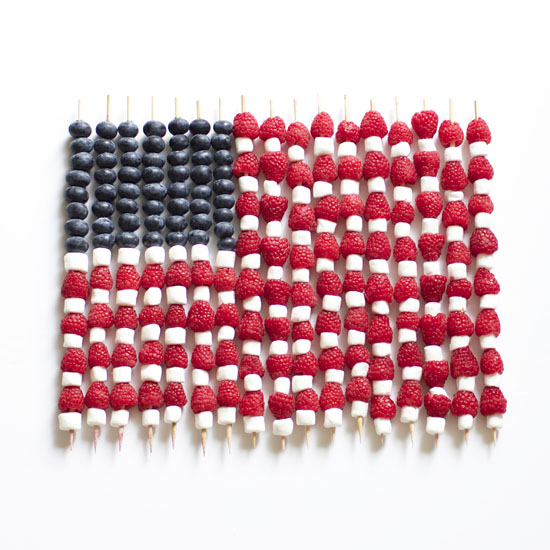 Hope you all have a great Fourth of July. We're planning on going to a parade today, then a barbecue (where I'm bringing these kabobs), and then we'll watch fireworks at night. It should be fun! What do you have planned for today?
P.S. Also check out the star-spangled watermelon that I made last year.