About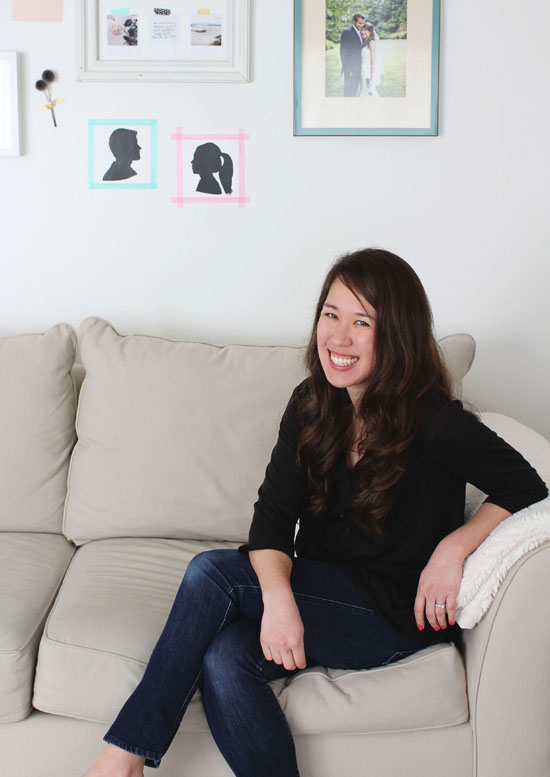 At Home in Love is an interiors & lifestyle blog, with daily posts focused on home decor, doable DIYs, and design. I write about whatever is currently inspiring me: a stylish house, a swoon-worthy dessert, a gorgeous flower, or a fun new trend that I want to try. My style is fresh, approachable, and full of personality. If you like handmade elements, pretty color palettes, and quirky details, stick around. If you have a soft spot for antiques and love a good deal, I think we'll be friends!
I like to keep things casual, cheerful, and budget-friendly around here...because as much as formal magazine houses can be beautiful, they're just don't feel like home to me. I want this blog to be a place where you feel right at home and fall in love with fresh ideas that you can actually implement in your own place, whether you're a college student, a newlywed, or have lived in your house for years--whether you're an apartment dweller or a homeowner!
A little about me: my name is Aileen. I was born and raised in Spokane, WA, and moved to Seattle for college at the age of seventeen. That same year, I met Ben (my now-husband), and we fell in love! We got married four years later on July 31, 2010--one month after I graduated from the University of Washington.
I started At Home in Love in October of 2012 because I wanted to have a creative outlet to share my love for interiors, DIY projects, and whatever else was catching my eye at the moment. I've been having a blast since then!
Want to know a little bit more about me personally? Read this post, this post, and this post, for starters.
Want to see some photos of my home? I shared a tour here, and you can see a few snippets of it here, here, here, here, here, and here.
Looking for some blogging advice? I've written a couple posts on the topic here, here, and here.
I hope that helps to get you started! And if you like what you see here, I'd love for you to follow me on Facebook, Pinterest, Twitter, and Instagram.