The happiest of Fridays to you all! It's supposed to be sunny and warm here for the next few days and I am taking Monday off...so I'm extra excited for the weekend! Ben will be doing a big bike ride with a friend of his, which means I will be doing some shopping, crafting, hanging out with girlfriends, and perhaps getting caught up on the Bachelorette (are any of you watching this season??). Today I wanted to share a super sweet little girls' room that I came across on one of my new favorite blogs, This Little Street. My favorite part is the dot stickers that Audrey made from copper contact paper and used throughout the room. What a great idea! You could make stars, hearts or any other shape as well. I don't have any kids, but I still thought a lot of the ideas in this room (like those copper dots) would be great for any room in the house.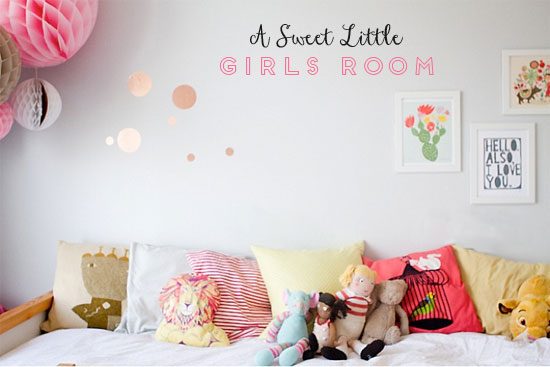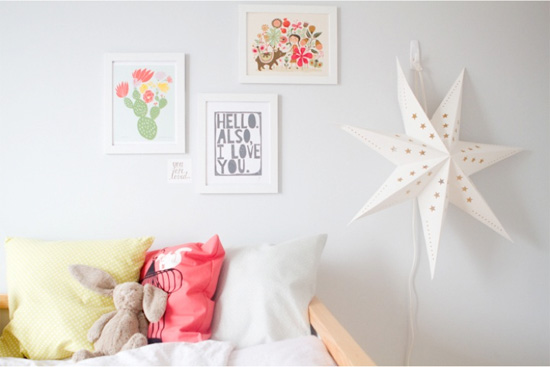 I love how Audrey picked artwork that isn't too childish. I'd put those prints in my living room!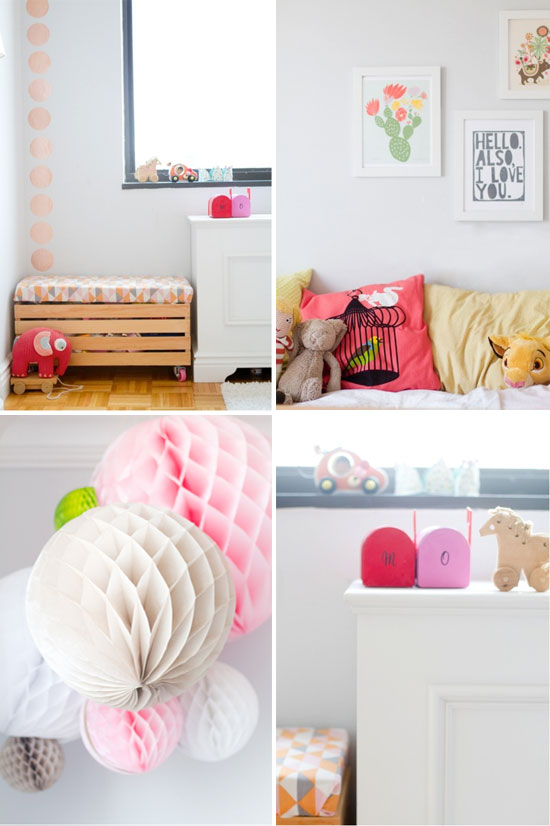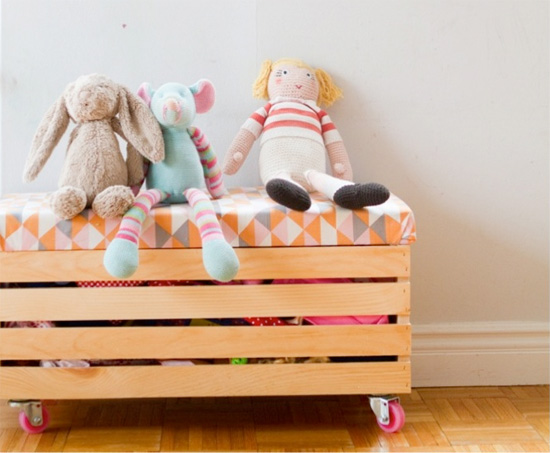 Audrey made these adorable rolling toy boxes out of wooden crates, with casters and patterned seat cushions added. What a cute way to store toys and provide seating! See her tutorial here.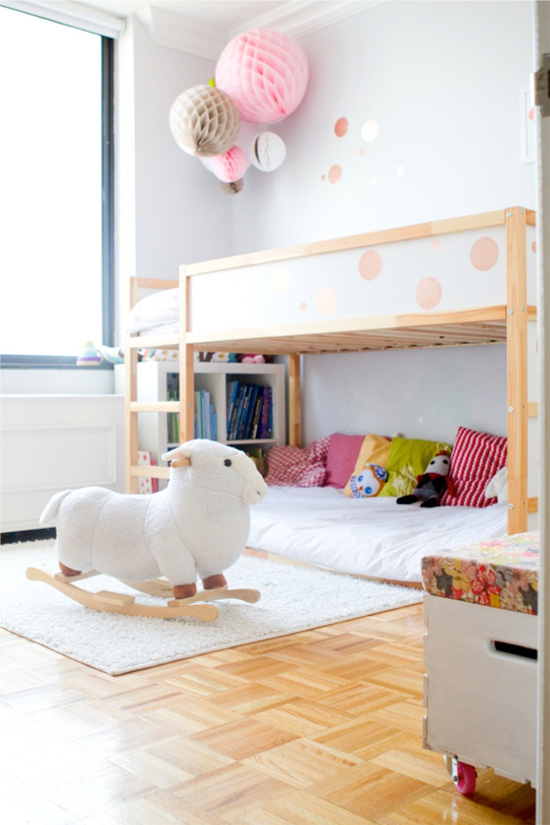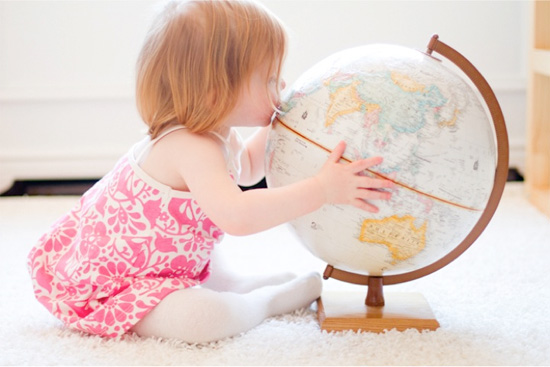 What's your favorite part of this room? And do you have any exciting plans for the weekend?
For more photos & shopping sources, check out Audrey's post here.