Over the weekend, I came across this darling Danish blog, Mor til MERNEE. I immediately fell in love with the photos of Louise's charming, colorful home, and knew I wanted to share it with you all! I'm loving all the quirky details and retro, feminine elements. Her blog is all in Danish, but did you know that you can put a website url into Google Translate? It's not perfect (some things definitely get lost in translation) but you can at least get the general idea of what the blog posts are about!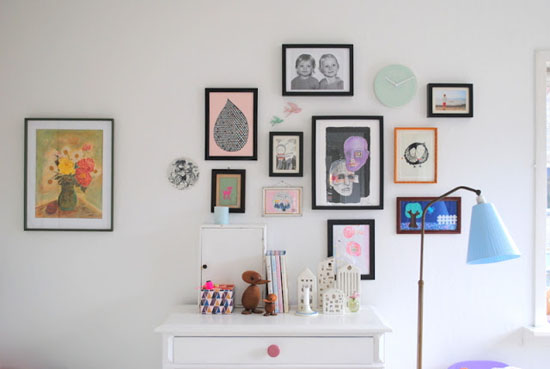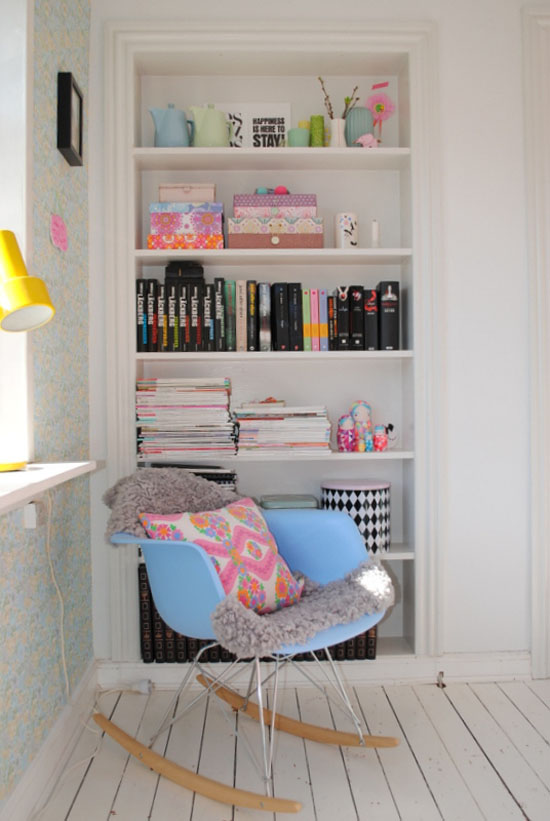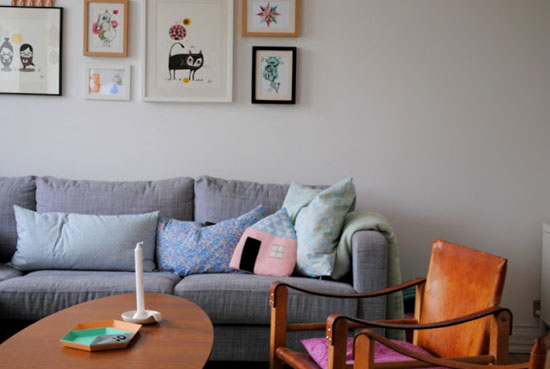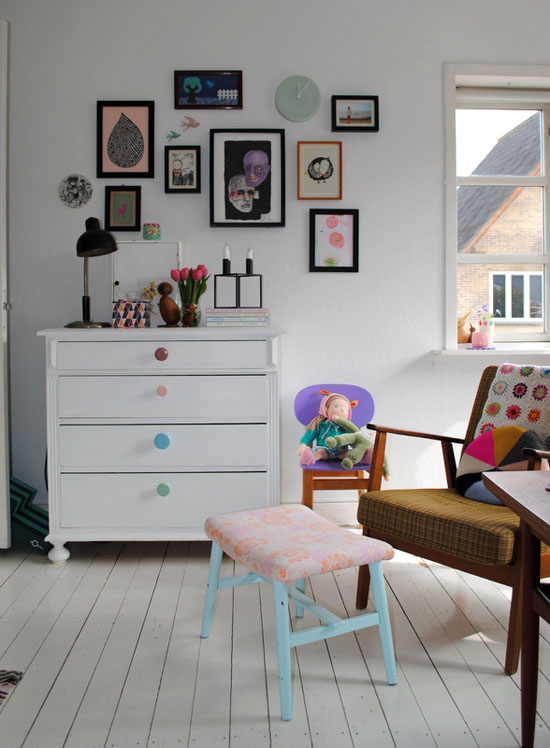 I love the knobs of different colors and sizes. Darling! Who says you have to worry about matching knobs?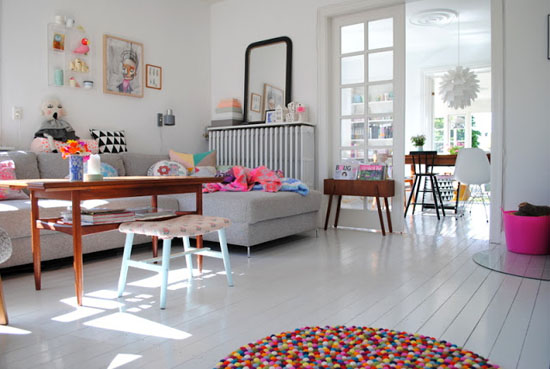 Louise and her husband painted their floors with epoxy. I love how clean and fresh it looks (see my post on white floors here).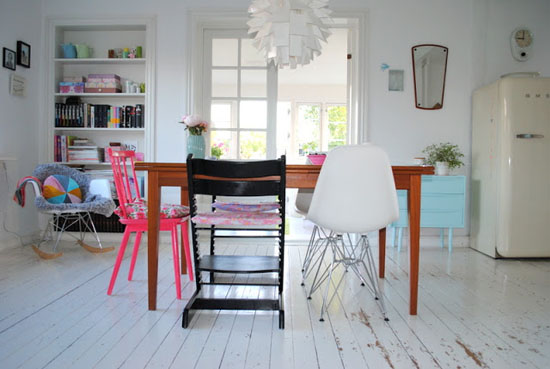 I love the mismatched chairs too, and the SMEG fridge! I've been thinking about getting a pair of similar white chairs to add a more contemporary feel to my dining room. Ben doesn't think they look very comfortable...but that's the nice thing about mismatched chairs, isn't it? Everyone can take their pick!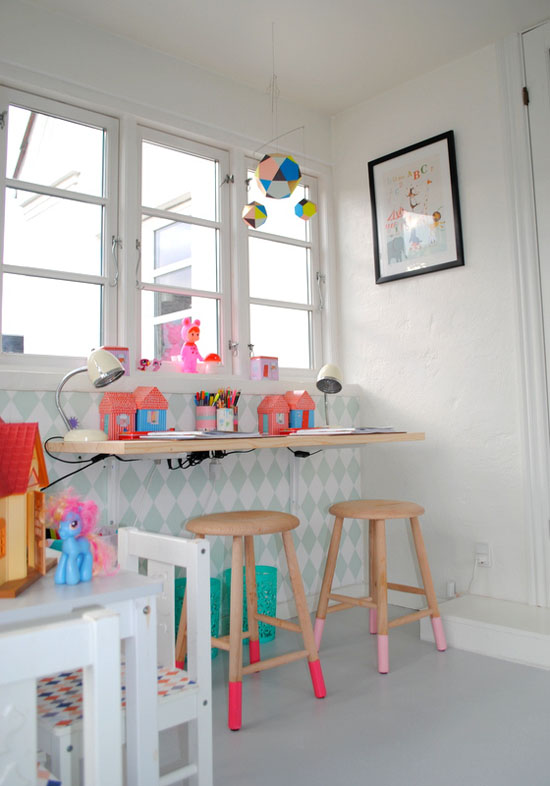 Lovely ferm LIVING wallpaper.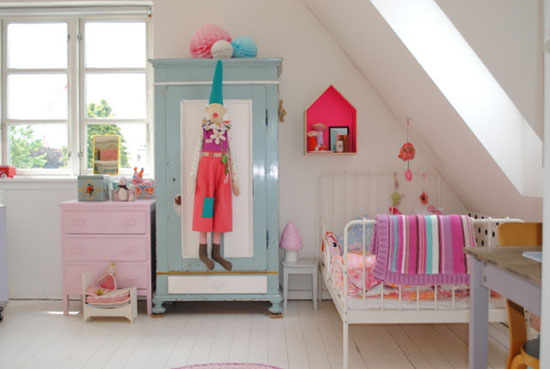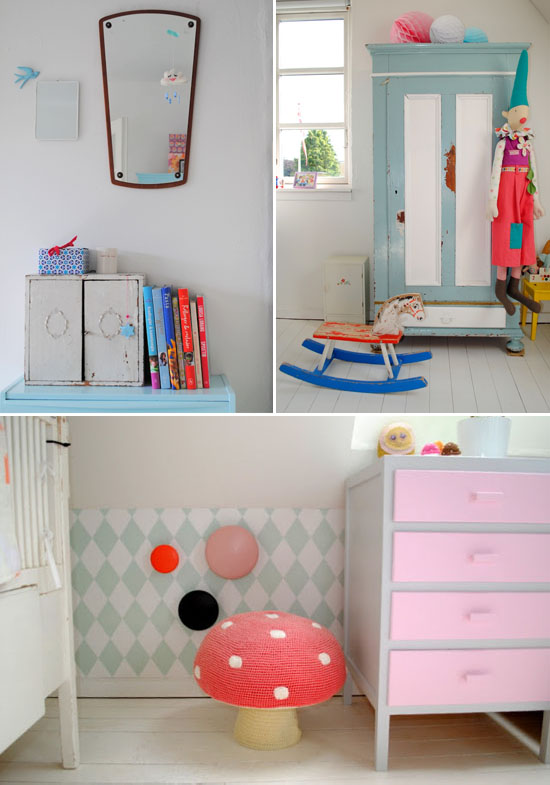 For this side table, Louise painted just the drawers pink and left the rest of it white...I like it.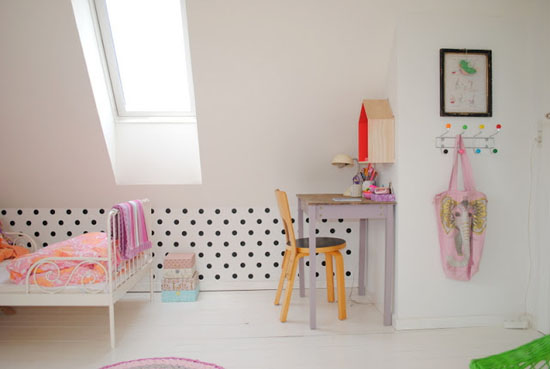 That little strip of polka dot wallpaper is precious too. I really like the idea of giving some importance to even the smallest wall area.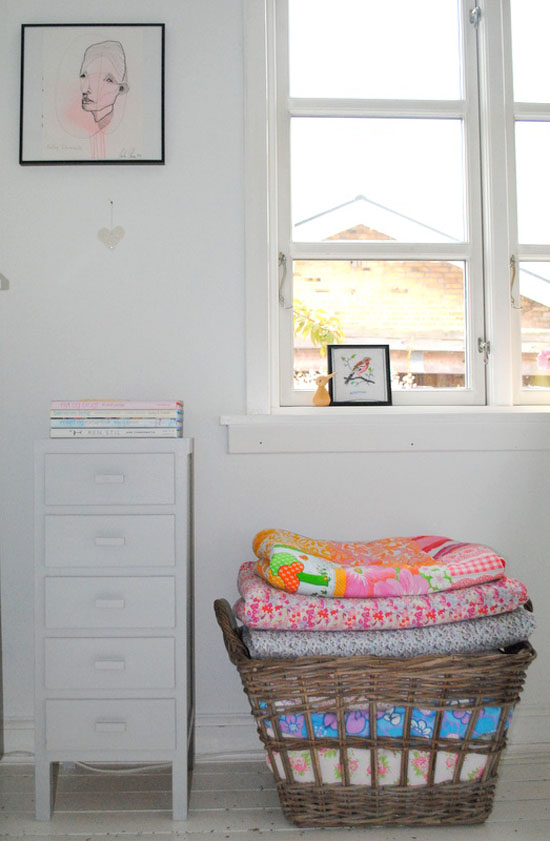 Do you see any ideas that you love?
All photos via Mor til MERNEE.