I'm pretty good at crafts in general, so you'd think I'd be a good gift wrapper. But the truth is, I suck. Majorly. Even a normal rectangular box is a challenge for me, so anything odd-shaped drives fear into my heart! Everyone has different holiday stressors, and gift wrap is definitely one of mine. So for my Michaels Makers post this month, I came up with three gift wrapping hacks to make the whole experience easier and more fun--no serious gift wrapping skills required!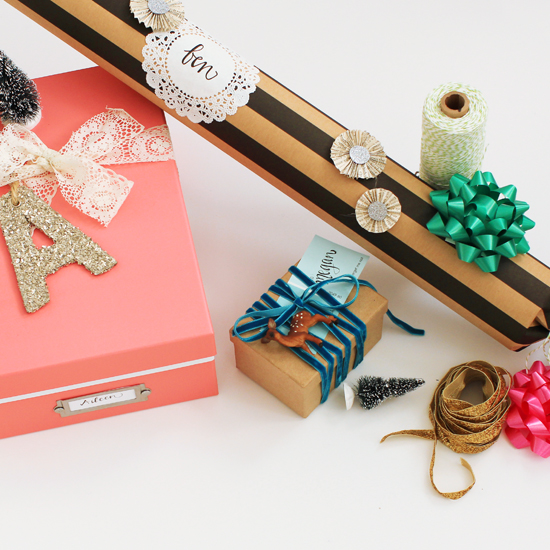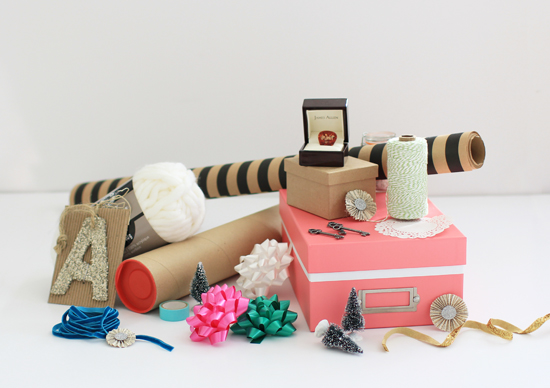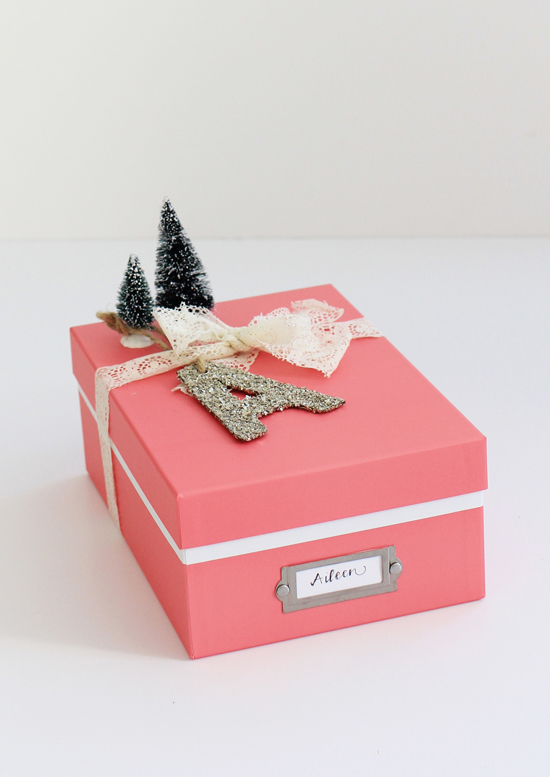 1. For something small like clothes, barware, or baby toys…put them in a pretty photo box that the recipient can save and use afterward! Michaels has a bunch of options, from patterns to solid colors. Slip a card with the name of the recipient into the slot at the front of the box in lieu of a gift tag, then simply put the lid on top and wrap it up with some ribbon!
Extra tip: a monogram ornament makes for a cute, inexpensive and reusable gift topper.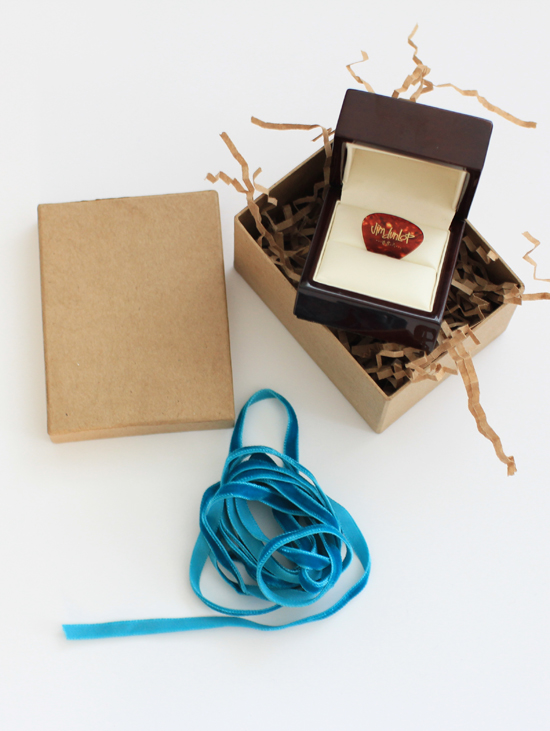 2. For something large like a guitar, a bicycle, or a baby stroller…rather than trying to wrap the object itself, take something small that goes with the gift and wrap that instead. For example, you could put a guitar pick in a small gift box, then hide the guitar in another room to keep the element of surprise. After all, there's no way to disguise the shape of a guitar anyways!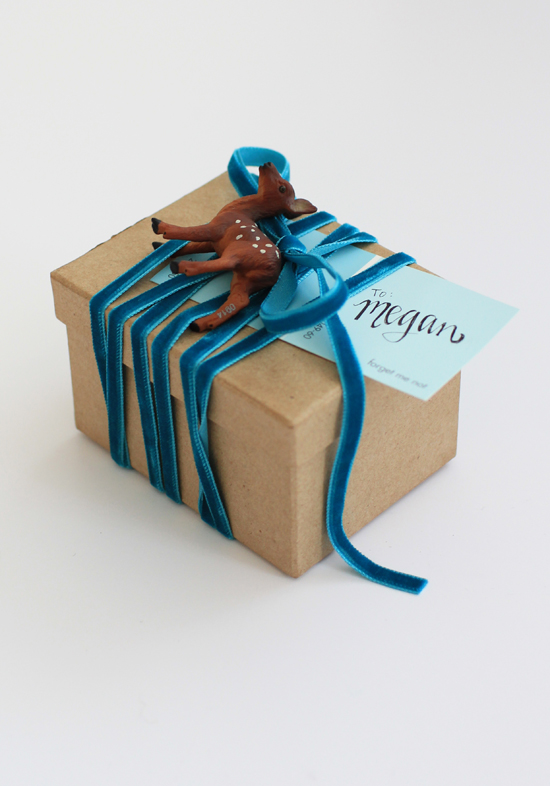 Extra tip: Use paint chips as gift tags!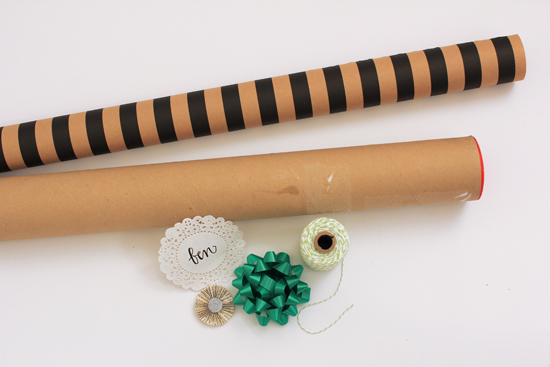 3. For a long, skinny gift like a baseball bat or a stack of wooden blocks, put the gift in a poster shipping tube, then roll a piece of wrapping paper around it with a several inches overhanging at either end. Twist the ends like the piece of candy and tie them with twine or ribbon. For smaller skinny objects like pens or candy sticks, you can use an empty paper towel roll instead!
Extra tip: Use kraft paper instead of wrapping paper for a budget-friendly alternative. I used this striped kraft paper that I found at Michaels, but you can use plain kraft paper too.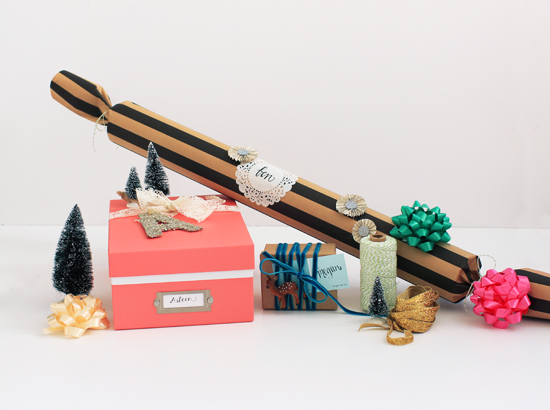 Do you have any other gift wrapping tips or tricks for those of us that are a wrapping-challenged? I'd love to hear them!
Speaking of tips, Michaels has tons of holiday project ideas and instructions on their website, including gift wrapping, home décor, last minute gift ideas, hostess gifts and more. Check out the other holiday hack topics and ideas on their blog, The Glue String!
Thanks to Michaels for partnering with me on this post.