Do you guys decorate seasonally? I know some people go all out for every holiday--with shamrocks and Easter eggs and lots of pastels right about now--but I prefer to do more simple updates every season. Even if you keep your house mostly the same all year long, the transition from winter to spring is one of the best times to make some changes. It feels SO good to shed the heaviness of winter, let in some more light, and make your house feel a little bit fresh and new! But don't worry--you don't have to go out and buy a bunch of cheesy "spring decor" in order to accomplish that. Here are three easy ways to update your house for spring (and bonus, they'll also stretch into summer quite nicely).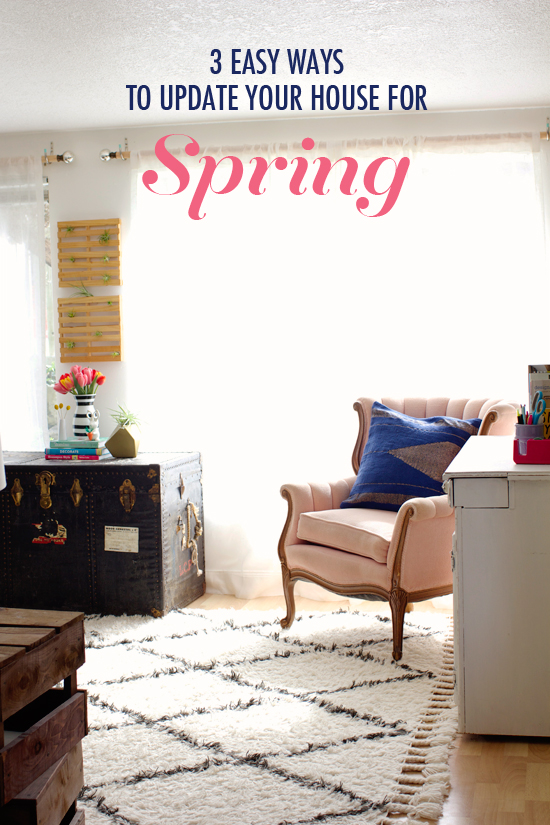 1. Sheer linen drapes. I just got these ones, and I'm in love with how light and breezy they are. It's hard to tell in my photos, but the weave is sooo beautiful. They're from Barn & Willow, which is a great brand that you should definitely know about. They work directly with manufacturers, so their prices are amazing without compromising on quality (all their drapes are made from the highest grade of luxurious Belgian linen). You can read more about them here. And if you're thinking of ordering, you can get up to five swatches for free so you can see the quality for yourself, and pick out just the right color for you!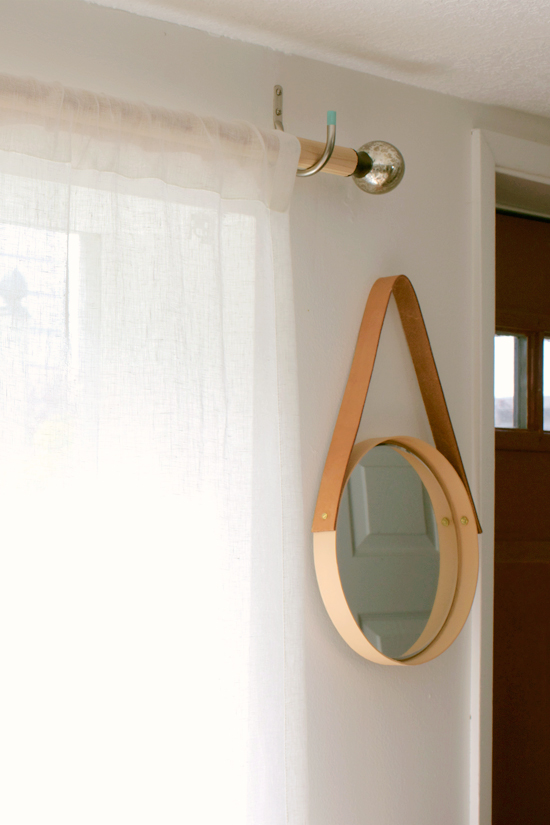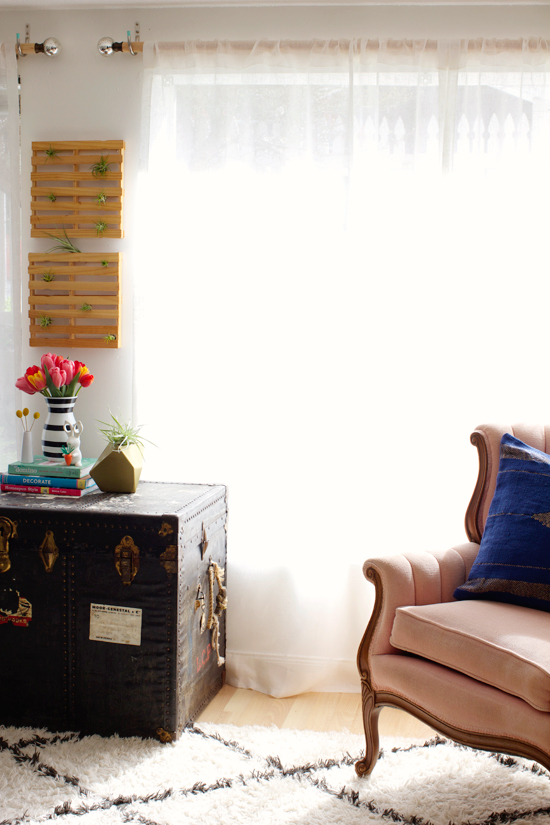 2. Flowers & plants. Flowers and plants are the easiest way to (literally) add life into a room. And they feel especially right for spring! I grabbed this bunch of tulips from Trader Joe's for $5 and their bright colors instantly cheered up the room. And if you have a bit of a black thumb, I definitely recommend air plants…I've been able to keep mine alive for almost a year now, which is HUGE for me.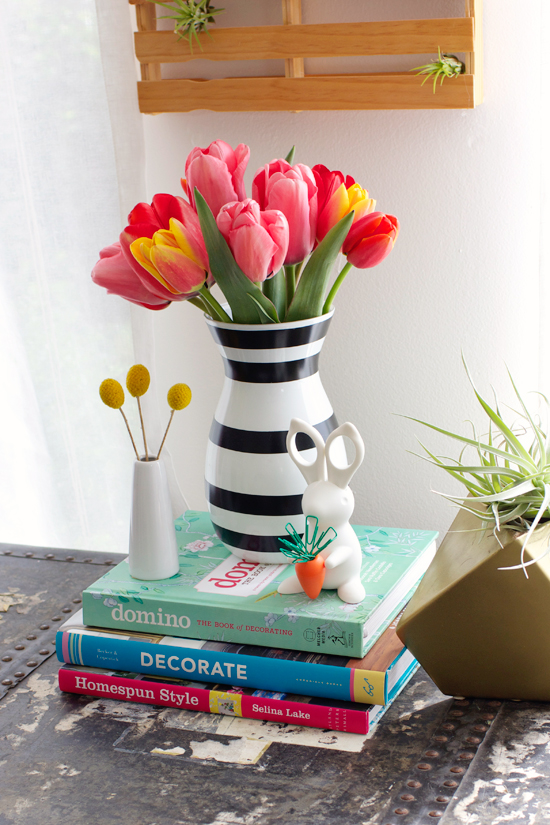 P.S. Those billy balls are from our wedding--they still look just as cute dried, almost five years later!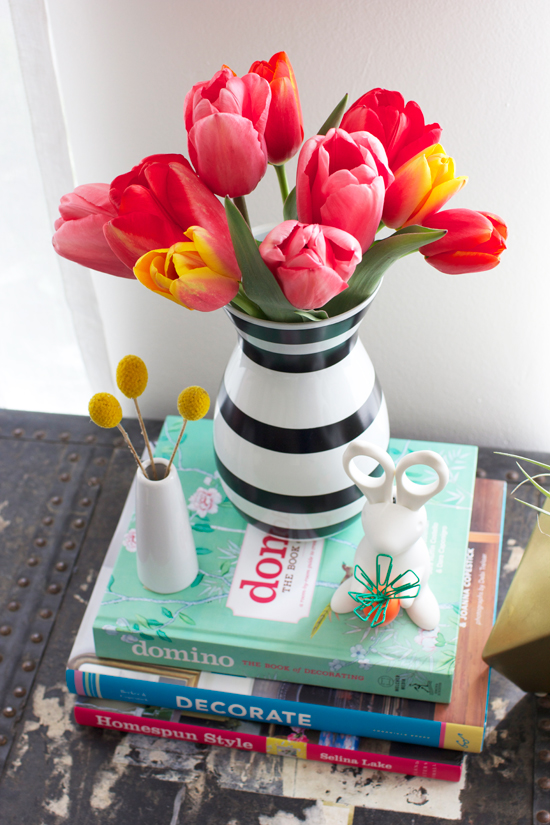 3. New pillows and accessories. One of the easiest ways to update your home is switching out pillow covers and accessories. Pillows are one of my favorite things to decorate with--they're great for adding a pop of color and making a room feel fresh and new, without having to spend a lot of money. I like to switch out pillow covers seasonally, so I can fold up the covers that I'm not using and store them easily. This pillow is my newest addition, and I think it's absolutely gorgeous. I switched it with a cable knit pillow that I had during the winter. I love the blue color (and cotton feels more right for spring).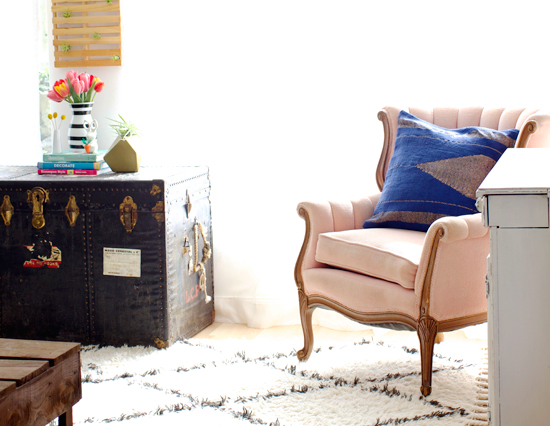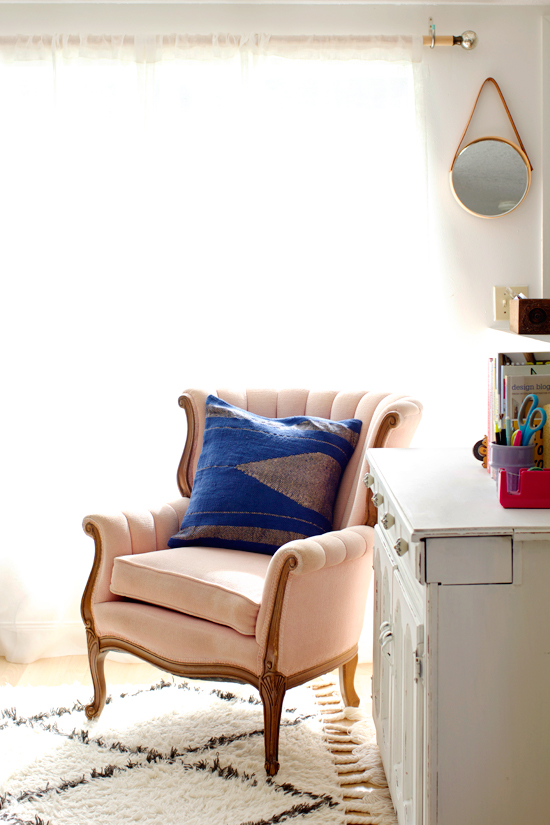 What are your favorite ways to update your home for spring?
Thank you to Barn & Willow for partnering with me on this post! Keep an eye out for their new 2015 collection, which will include more sheers, pinstripe patterns, and 100% linen and cotton printed pillows and throws from Tanzania and Lithuania.