So, how was your Thanksgiving?? Are you still stuffed? Doing any Black Friday shopping? I have to work in the morning, but I'm hoping to be off by lunch, load up on some yummy leftovers, and make a few purchases (online only for me, though…I did the whole get up early and wait in line thing a couple years ago, and that was enough for me).
Now that Thanksgiving is over, I bet you're all thinking Christmas!!! Speaking of which, I'm excited to announce that this year, I'll be a part of 24 Merry Days. Every day leading up to Christmas, there will be a different giveaway on a different blog, and you have one week to enter each one! And you guys, the prizes are so good. Like, seriously. I want them all! Head over to the website to unveil who the bloggers are and which day they'll be posting their giveaway (mine is the 15th, so be sure you don't miss it!). I'll also remind you every day so you know where to go!

I can't tell you exactly who is giving away what, but I can tell you that the prizes include a bike from Public Bikes, a pair of Swedish Hasbeens (so jealous of whoever wins that!), a large print by Max Wanger, $500 worth of dishes from Mud Australia, and gift cards to Anthropologie, Rifle Paper Co, Baba Souk, The Land of Nod, and so many more.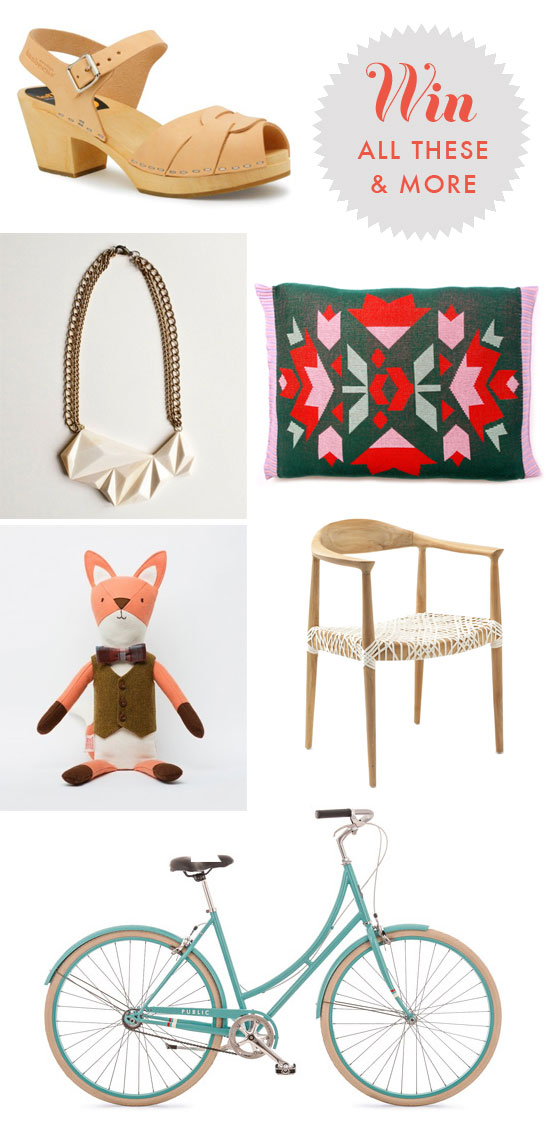 Thanks to Audrey of This Little Street for organizing this, and Gloria of Little White Whale for designing the darling website. Also be sure to like the 24 Merry Days Facebook page so you won't miss a single giveaway!
I'm so excited about this! It's a great way to discover some new blogs and new shops to love--plus hopefully win something awesome, of course. I already found some new favorites by clicking through everyone who is participating! I hope you're excited too--and remember, it all starts December 1st.