I'm doing things in a backwards order here, I know. I jumped right into my 2017 goals and one little word without doing any sort of wrap-up post for 2016. Whoops! Whatever...it's my blog so I get to make up the rules, right? I wanted to share this "year in review" photo book I put together to celebrate our 2016 highlights. I used Mixbook and it was so easy! Reminded me of my scrapbooking days...but without all the mess and the hassle. And looking through all our photos made me realize what a great year we had. Maybe I wasn't the best blogger, but it sure was a fun, eventful, and significant year for me personally. That's how the teeter totter goes!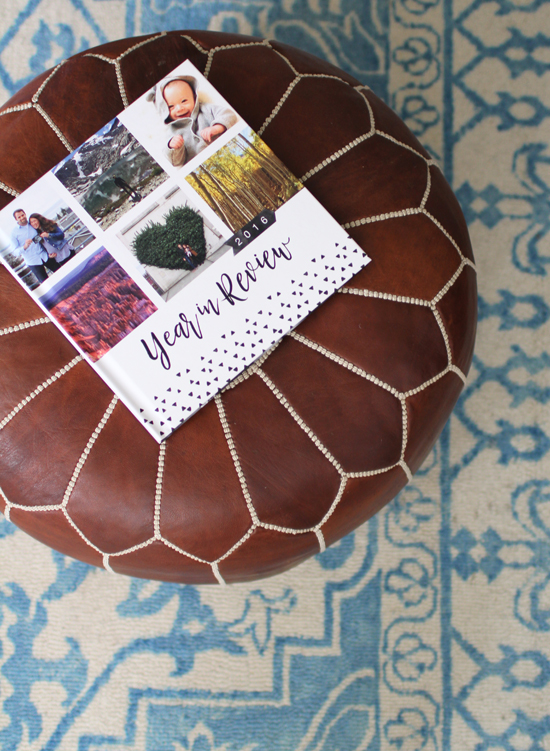 Our 2016 by the numbers:
- 6 vacations
- 8 states
- 2 countries
- 4 national parks
- 33 weeks of pregnancy
- 38 days in the hospital
- 1 perfect baby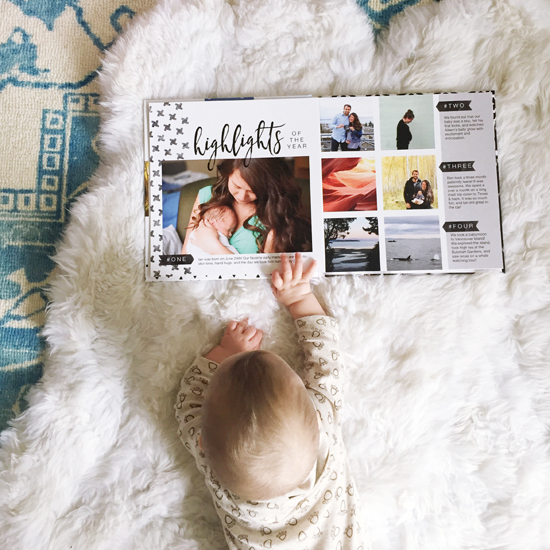 It's really nice to have some actual printed pages to flip through instead of everything being on a screen. And Ian LOVED "reading" our book and examining all the pictures. I'm definitely going to make photo books a yearly thing.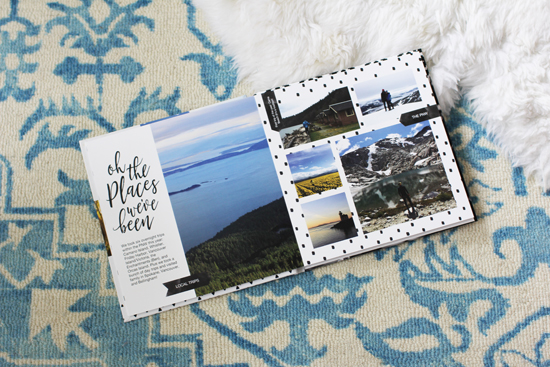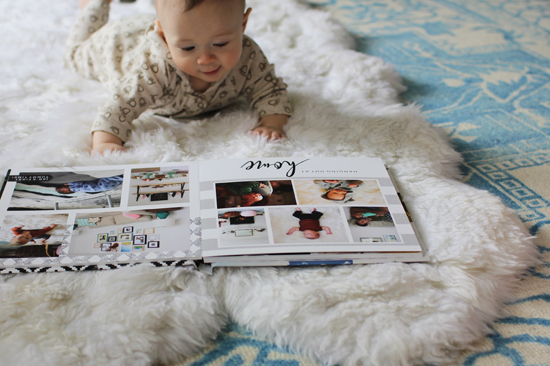 If you're thinking of doing something similar, I would totally recommend Mixbook. They have lots of beautifully designed templates you can start with (I used the Minimalist theme), then you have the freedom to edit and customize as much as you'd like. You can add new photos and text, rearrange and resize them to your heart's content, choose different fonts, and add finishing touches with their free "stickers," backgrounds, and design elements. Seriously, it's like digital scrapbooking! Fun and really easy to play around with.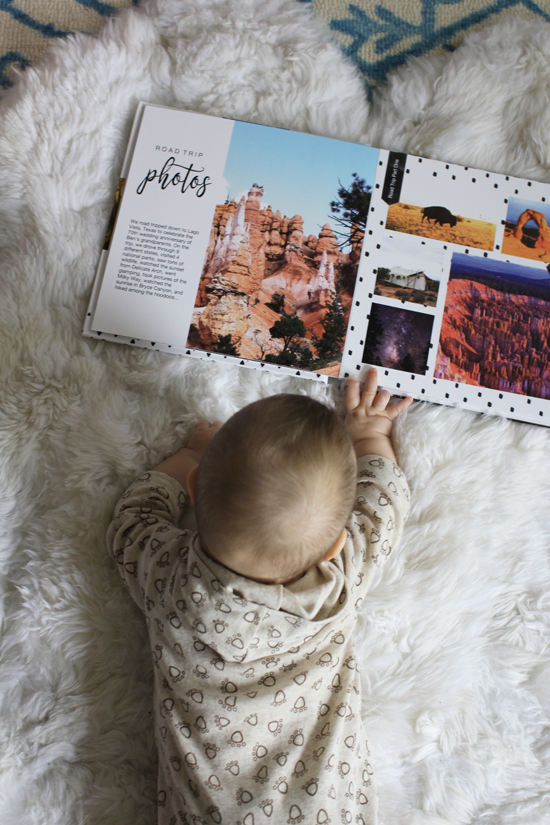 What were some of your highlights from 2016? Do you create photo books, or do you have other ways to celebrate your memories from year to year?
Thanks to Mixbook for partnering with me on this post.