I've never really participated in #FollowFriday before, but today I thought I'd share a few of my favorite Instagram accounts to get inspired by! I purposely picked ladies that have under 20k followers, so hopefully you'll discover some new (to you) gems. And I'd love to know...who are your favorite IGers to follow? Tell me in the comments so I can check them out!
1. @homeyohmy: Amy comes up with the most genius DIYs and has great style all around (black and white and gold forever!). Oh, and she's a total sweetheart--and hilarious too.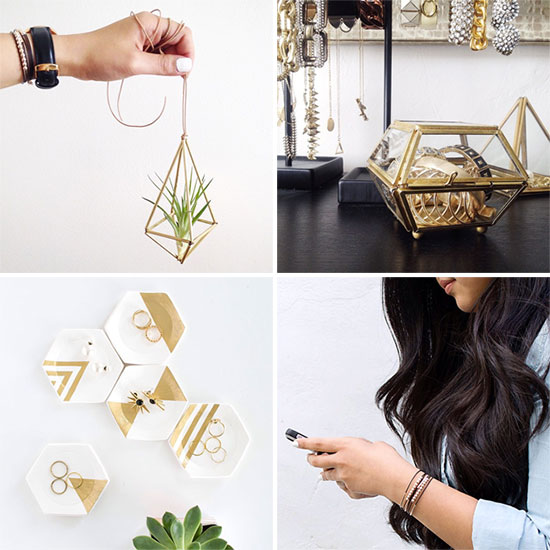 2. @thecraftedlife: I love Rachel's bright and beautiful 'grams. She can turn the most basic things into a work of art! She often shows sneak peeks and behind-the-scenes of projects she's working on, which is always fun...and I love her colorful style!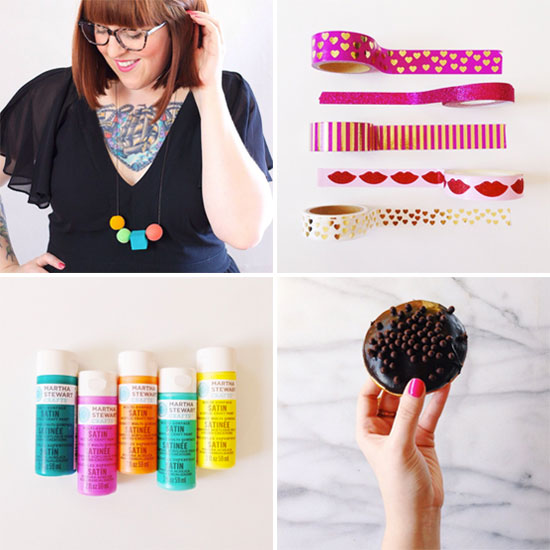 3. @hellolidy: Lidy's home is absolutely gorrrrgeous, with that Scandinavian vibe that I've been really into lately. She has amazing taste, comes up with awesome DIYs, and has the cutest kids too.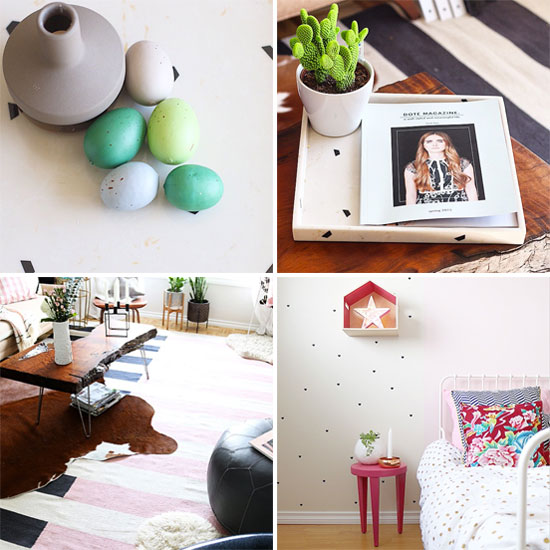 4. @allieseidel: Allie is a fellow Seattle blogger who I found through Instagram and have actually met in real life (which I never do!). She is so creative and sweet, and her feed is absolutely beautiful. She also co-founded an Instagram hashtag that I love, #petitejoys--all about appreciating the little things in life.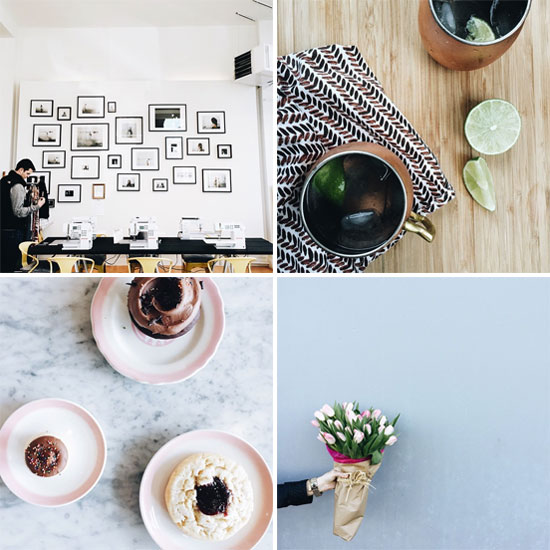 5. @pineapplesandcoffeecups: I recently started following Adriana and I LOVE her style. Her 'grams are always bursting with happy color, and she's totally hilarious (and a fellow emoji-addict). Plus, donuts!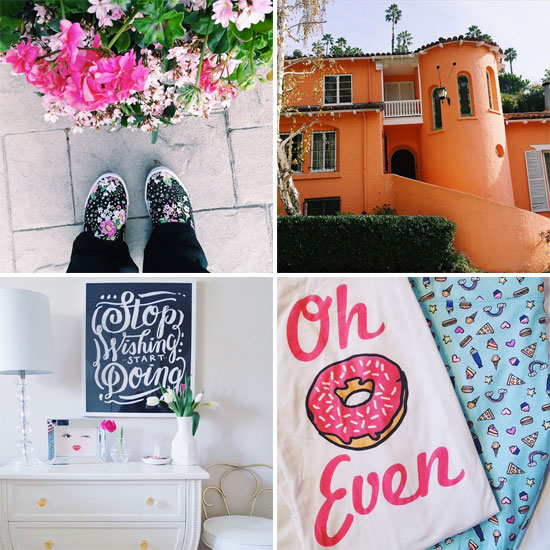 6. @clairezinnecker: Claire is one of my favorite interior designers to follow. Her style is totally approachable, fun, and inspiring--plus she herself is gorgeous and always wears the best outfits, too.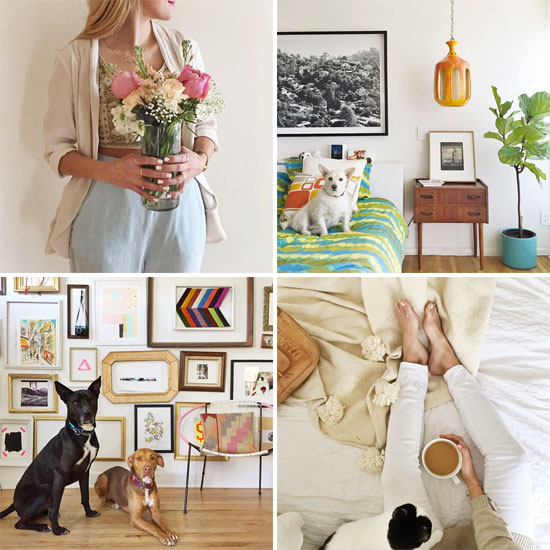 7. @almostmakesperfect: Molly is a total GENIUS when it comes to DIY projects, and her style is really beautiful and restrained. I like it a lot. She always comes across as really down-to-earth, relatable, and funny...all the more reason you should follow her!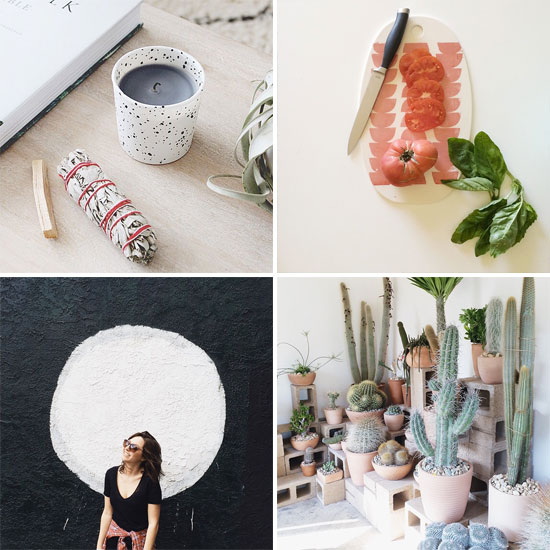 8. @splendid_rags: Leslie's IG is such a vibrant, happy, and colorful place. She does such a great job of taking photos that are artsy and full of personality, and she's also a super nice and positive person all around. Plus, I really want her closet!! She has amazing style.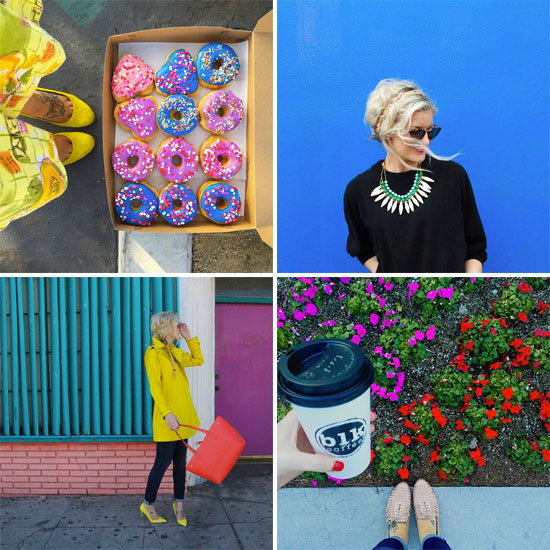 9. @theproperblog: I've been following Lexy for awhile, and she's definitely one of my favorite IGers. Her style is so bright and cheery, and (I feel like I've already said this about several people, but it's true) she's also super funny and her 'grams always make me smile!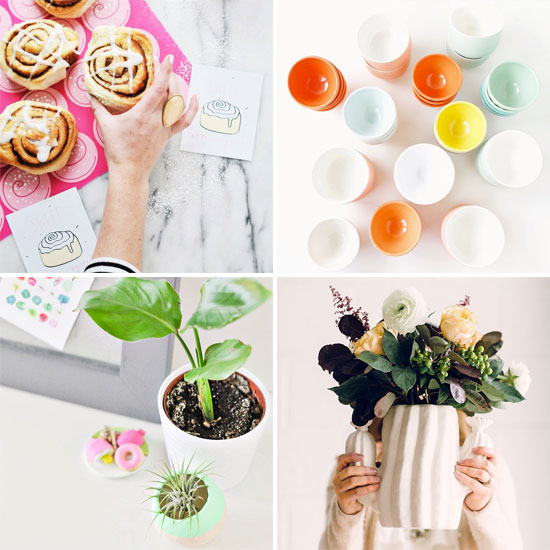 10. @athomeinlove - That's me! I couldn't resist putting myself on this list, because obviously I want you to follow me so we can be IG friends as well as blog friends! I usually post a mix of blog-related stuff that I'm working on and my "real life."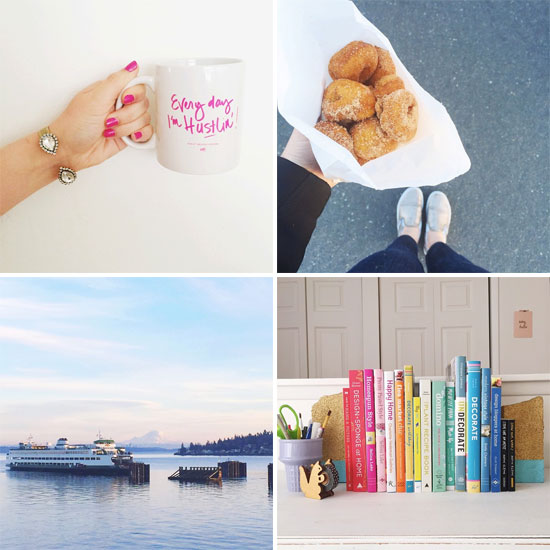 So, happy Friday!! Hope everyone has an amazing weekend..and don't forget to tell me your favorite Instagram accounts to follow (including your own!).