I'm over on Bali Blinds today, sharing a few ways to spruce up your windows for spring. One of the ideas I shared is painting your window frame in a bright and contrasting color--something I've been noticing a lot recently. I'm curious to know what you guys think of this trend, so I rounded up some examples for you. Love it? Hate it? Only in some circumstances? Tell me your thoughts!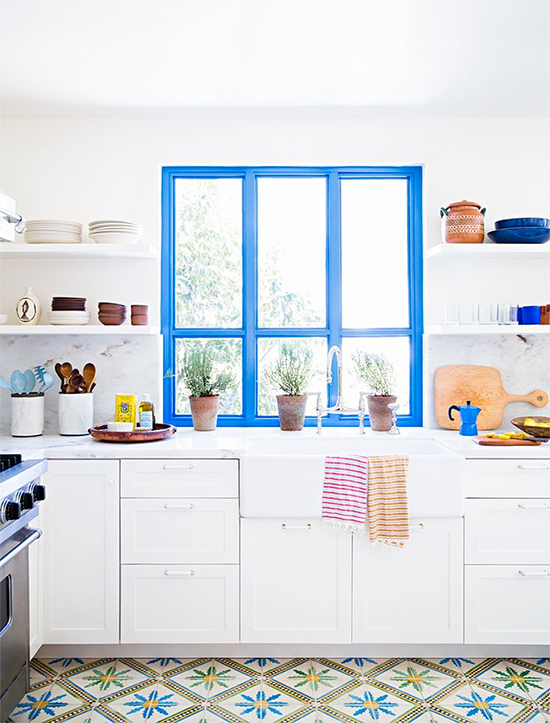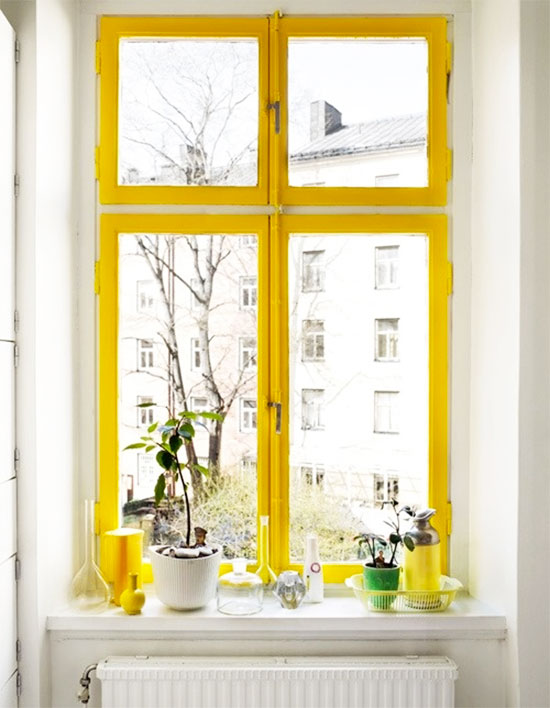 I feel like these windows are a fun twist on brightly painted front doors. They're definitely attention-grabbing, and a great way to add a pop of color.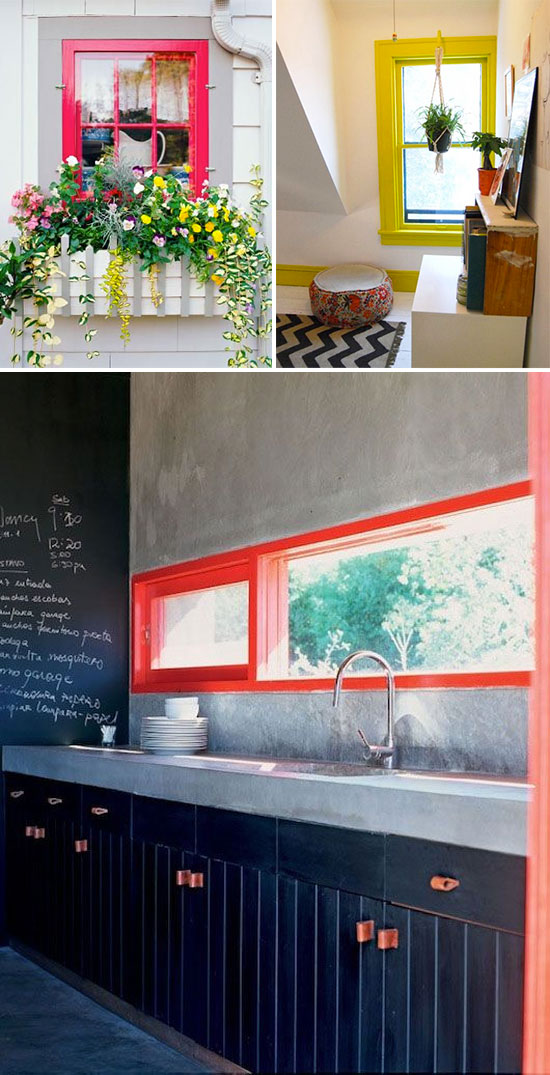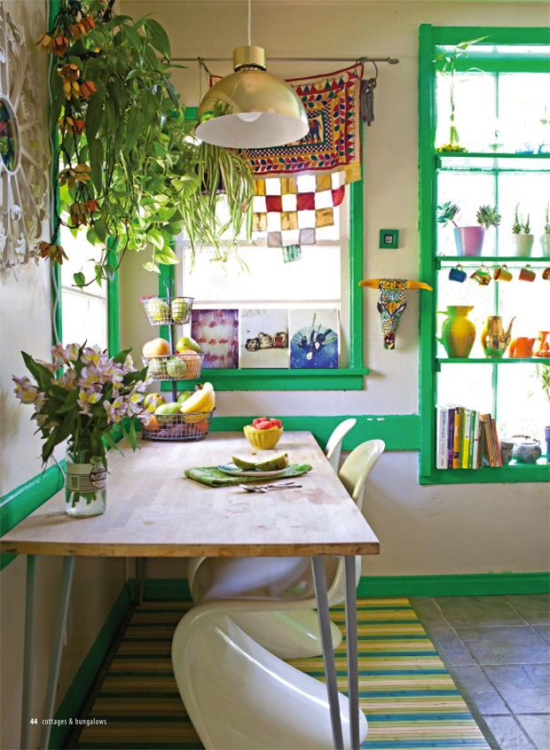 If the colors above are a bit too bright for you, you could also try this trend with a paint color that's still contrasting, but not as "in-your-face."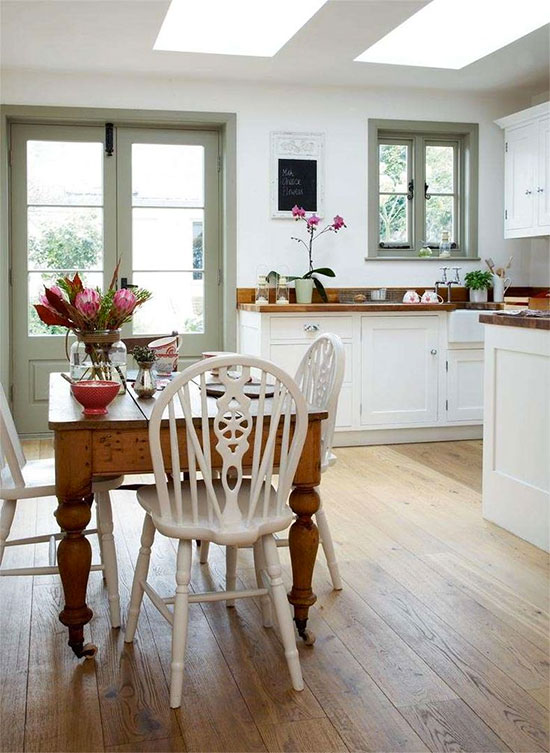 This soft grey-ish green is really lovely, and feels more classic and timeless.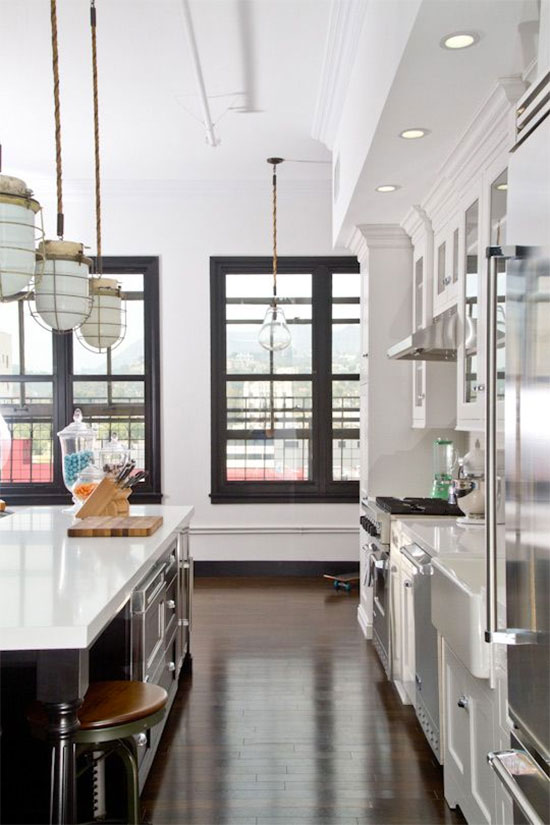 And of course, there's always black! These black window frames are so striking and beautiful, and would definitely work in a more traditional home.
So, what do you think? Would you try this trend? Be sure to check out my post on Bali Blinds for more ideas to give your windows a spring makeover!


There are certain colors that I'm drawn to over and over again: pink, robin's egg blue, and this particular shade of yellow. Yellow is a tricky color, so there's this narrow sweet spot where I like it. Too pale, and it looks washed out...too dark, and I feel like it's dirty...but this cheerful shade of buttercup is juuust right. It's the perfect mix of lemon yellow and mustard! An instant mood-lifter, especially when the weather is rainy and grey (like it's been in Seattle lately).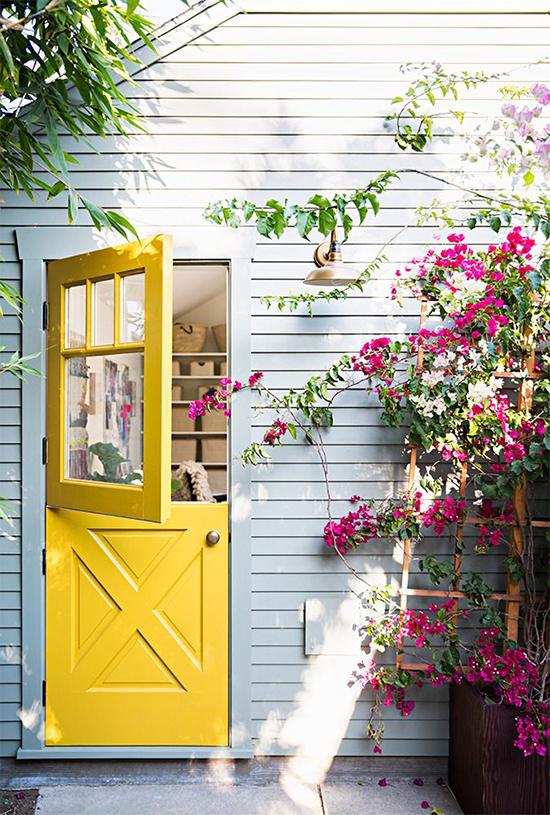 This entire photo has me so excited for spring and summer. I'm definitely going to paint my front door in a bright, cheery color like this someday. It's so welcoming!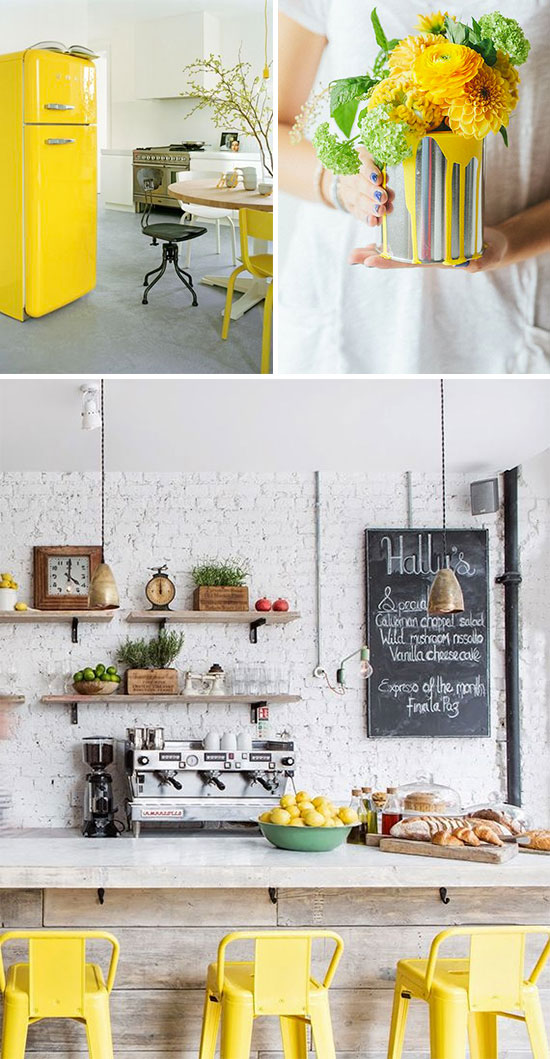 I also love the idea of dripping paint down some cans to use as vases (how cute would that be for an artist's wedding? or a craft day with some friends??).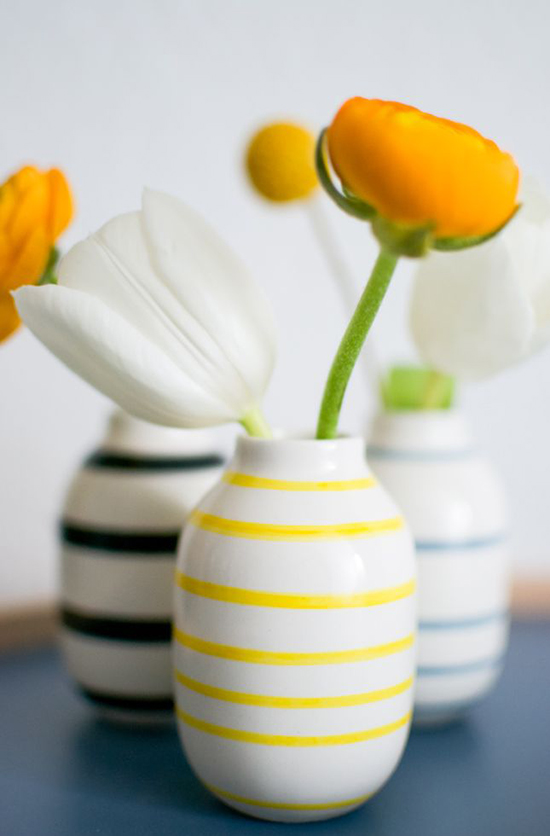 These vases are so pretty. I shared a DIY hack to get a similar look…but I still kind of want to get the real thing, too.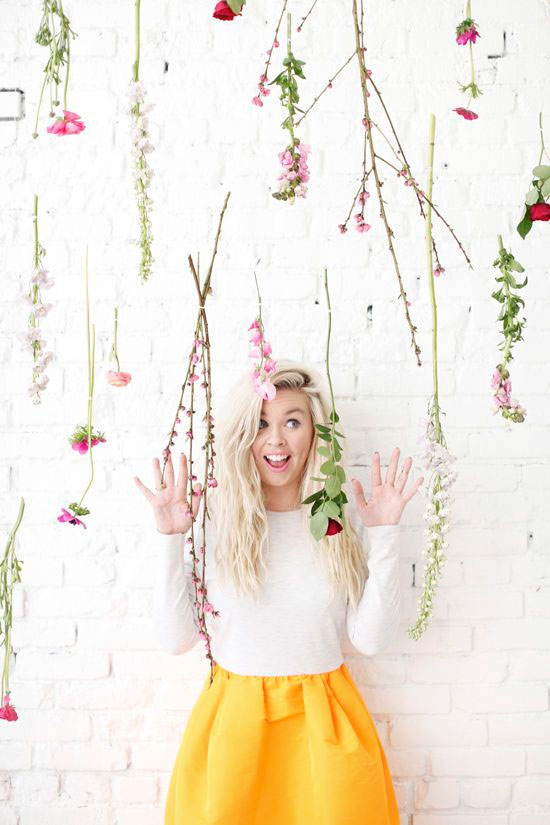 This outfit is so cute! Yellow and white are a perfect pair.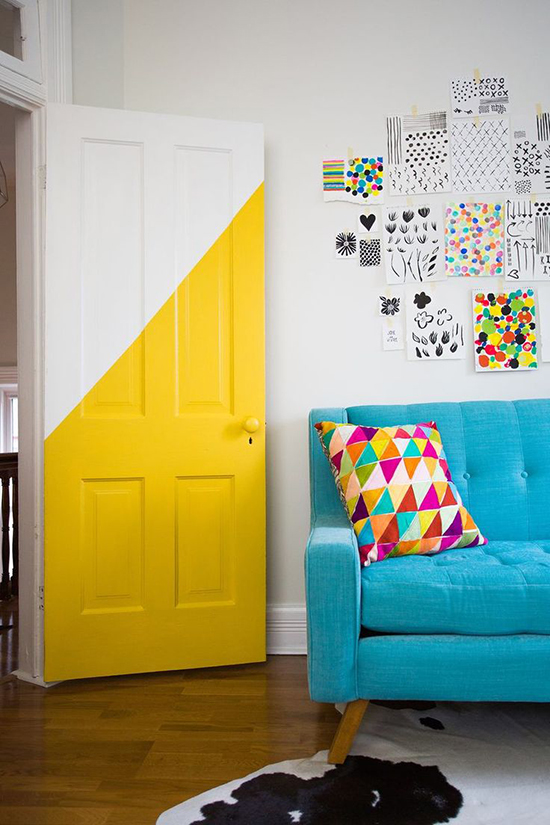 And this diagonally painted door--so fun. I love it.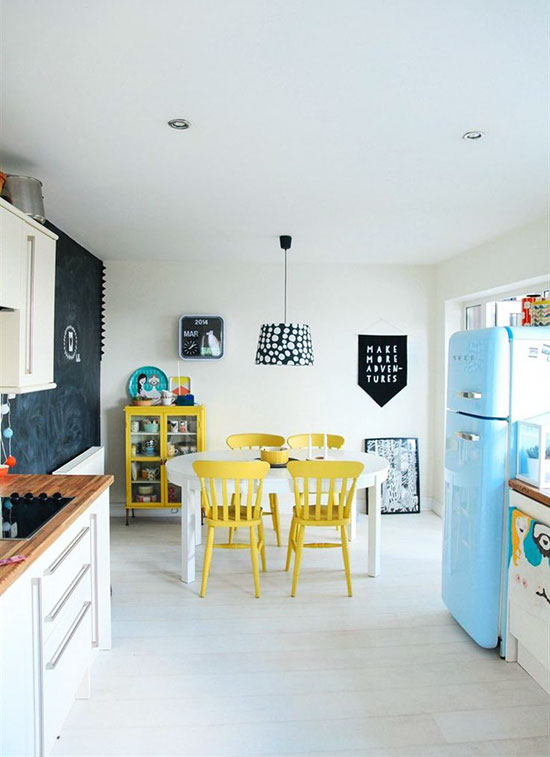 Hope you found something to be inspired by in this round-up!
What are your go-to colors that you're drawn to again and again?


Last month, we finished buying all of our flights to/from/within Europe. Thanks so much to everyone who chimed in and gave me advice in my last post about it...I read every single comment. We decided to keep our trip to just three countries--Iceland, Italy, and France--so we can spend more time exploring, and less of it traveling. Now that the flights are booked, I'm starting to look at places to stay! The first city I started researching was Paris...and oh my gosh, there are so many gorgeous apartments available. Some of these are out of our price range or farther out than we want to stay, but still--I'm feeling inspired by them. Plus, I wanted to take this opportunity to ask: If you've been to Paris before, what area do you recommend staying in? We've heard that the Marais is a good place to stay, so that's the neighborhood we're looking in right now, but I'd love to hear if you feel differently. And if you have a specific place that you'd recommend staying at, let me know! That would be super helpful.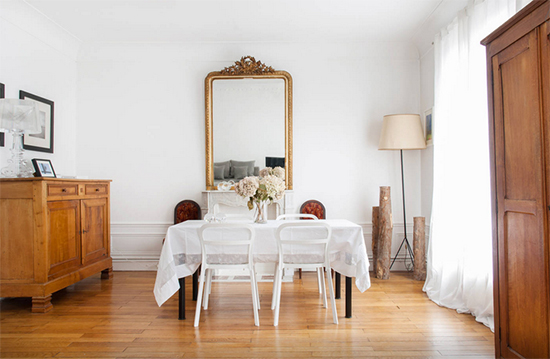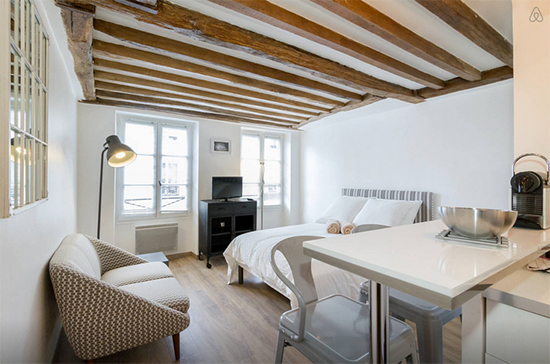 I love the exposed wood beams in this apartment...so charming.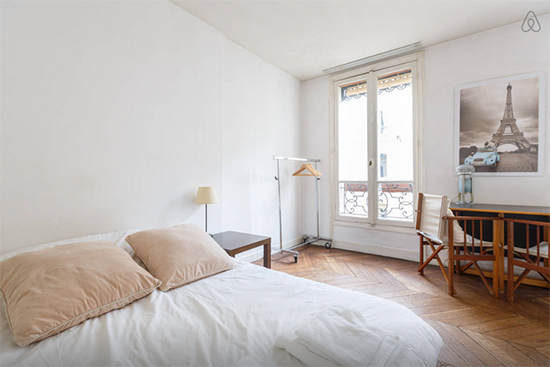 And I'm obsessed with the herringbone parquet floors in so many Parisian apartments. I might need to do an entire post dedicated to these gorgeous floors!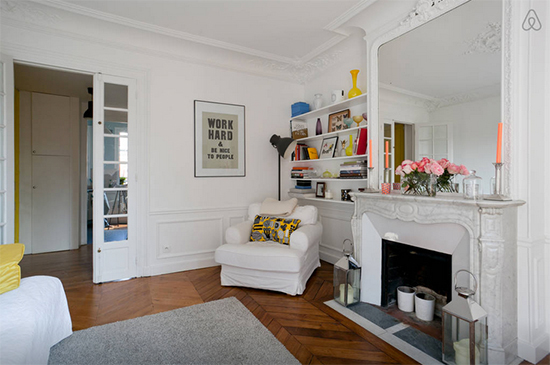 Plus, there are just so many beautiful architectural details in these apartments...from crown molding to gorgeous fireplace mantels to lovely bay windows. Drooool.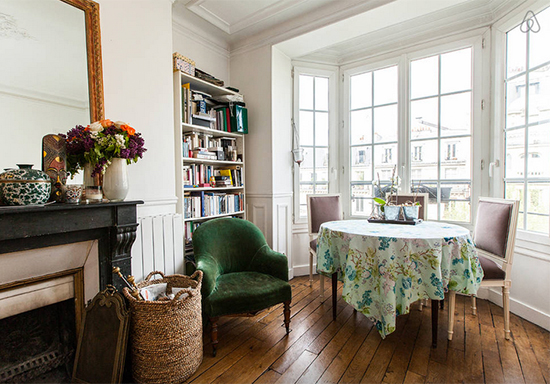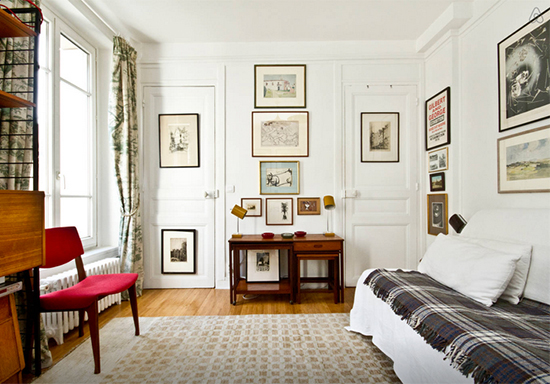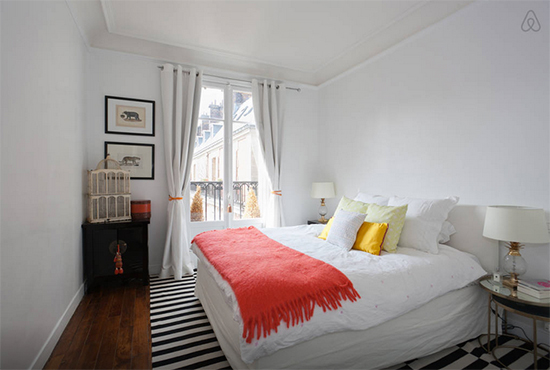 Sigh...so pretty, right? I wish I was on vacation right now.

Did you guys notice this vase in Monday's post? It's a DIY project...and a super easy one at that! I love the striped Omaggio vases by Kähler that you see in so many Scandinavian homes, and I wanted to see if I could create something similar. I'm happy to say, I think this pretty lady fits the bill!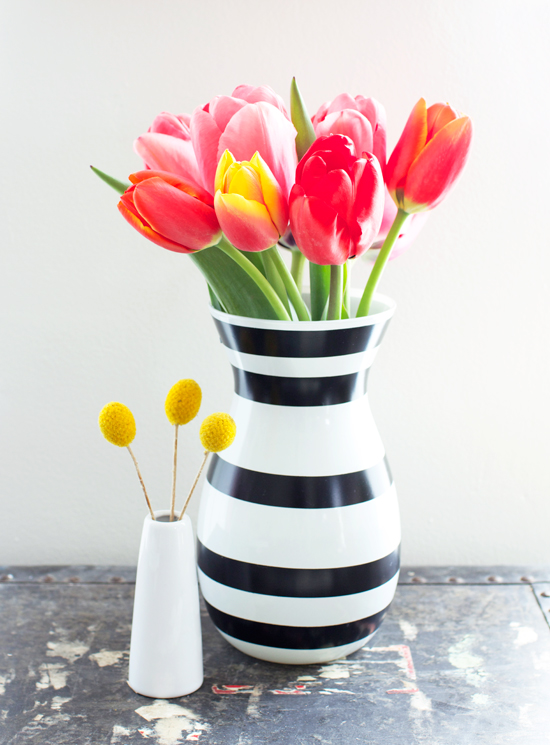 For this project, you will need: a plain white vase (I used this one), black electrical tape, and a pair of scissors.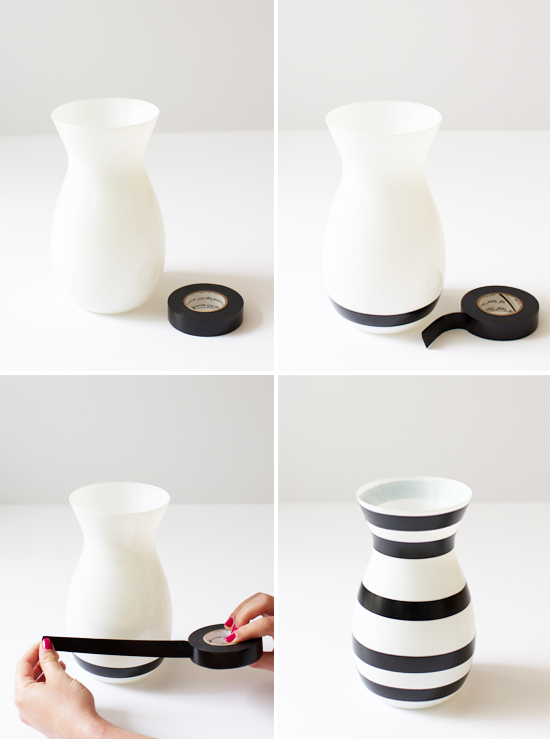 Wrap a piece of tape around the vase, about a half inch from the bottom, and trim it where the ends meet. Continue wrapping parallel pieces of tape all the way up the vase, leaving a little more space between the strips in the middle. Smooth out any bumps or wrinkles with your finger.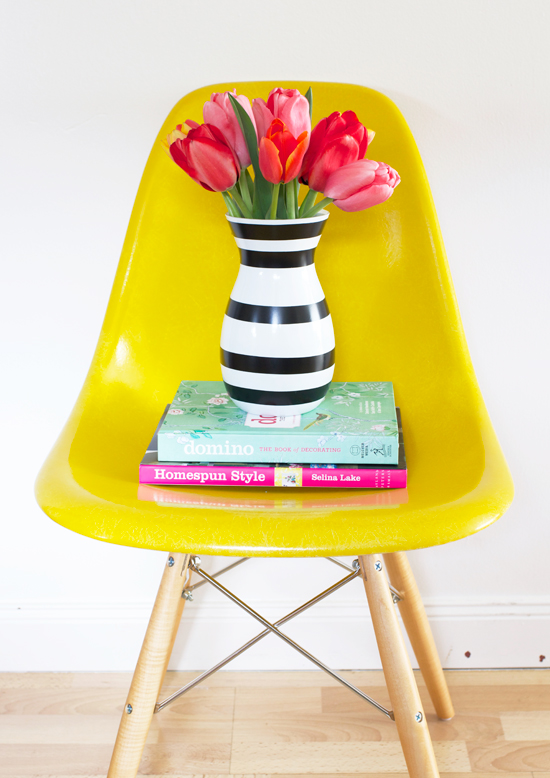 That's it! Seriously, such a quick, easy, and rewarding project. You could also try this with colorful electrical tape--I think that would be super cute.
Hope you like this DIY! Let me know if you try it.