Thank you to Love Mae Studio for sending me these products to review!
Happy Friday! Popping in real quick to share some ADORABLE toddler dinner sets that I found. They're made of non-toxic, biodegradable bamboo, an earth-friendly alternative to melamine. They're dishwasher safe, and they come in the most beautiful designs--the perfect balance of whimsical and sophisticated, kid friendly and aesthetically pleasing. That's a tough combination to find! These are from the Australian shop Love Mae, which ships all throughout the U.S. and internationally.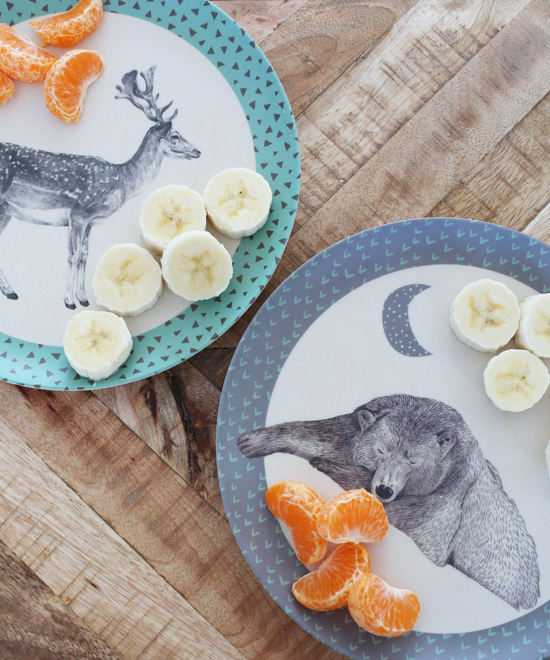 I also found some of the sets on Amazon, if you're trying to get around the $9.95 shipping fee. They sell fabric wall decals that would be really sweet for a nursery, too!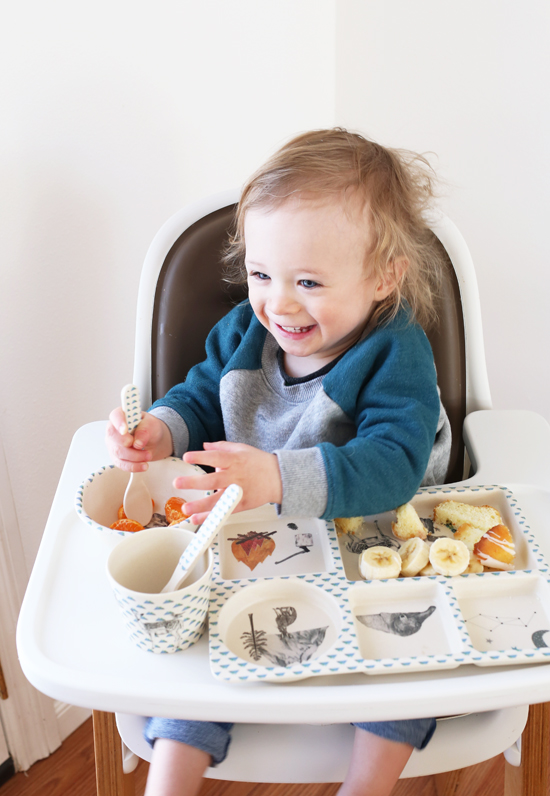 Ian has the bear and deer plates, and the 5 piece forest set. He loves them!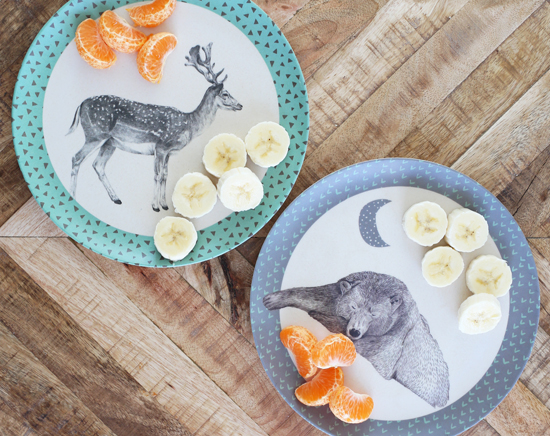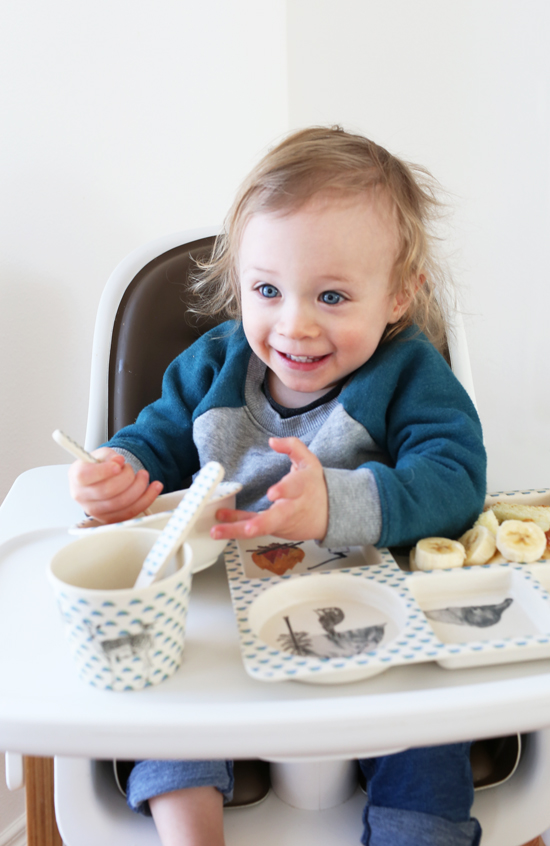 So cute, right? The boy AND his dinnerware. :)
Hope you all have a great weekend!


This post is written in partnership with HomeAway. All opinions are 100% my own. Photos courtesy of HomeAway.
Exciting news...we are planning a trip to Hawaii around Memorial Day!!! This will be our first time visiting the Aloha State, and we're super excited. We have 10 nights total, and we're still figuring out exactly where to spend them...so if you have advice I am all ears! Kauai was top of our list, so that's where we're flying into--and it may be where we spend the whole time. But we're also considering trying to squeeze in one more island. Is that too ambitious with such a limited amount of time AND two kids under two? And if we stay on Kauai the whole time, should we split our time between the North Shore and South Shore, or stick to the North Shore for all 10 nights? I'm feeling anxious to book our vacation rentals ASAP before all the good ones get snatched up! I've spent a lot of time browsing HomeAway in the last week (I literally spent hours clicking through page after page of listings on the four main islands) so I thought I'd share the best Hawaii vacation rentals that I found. I hope this can be helpful for anyone else who's looking for a great place to stay! I tend to prefer vacation rentals over hotels, because you can usually find options that are so much more unique and affordable.
KAUAI
The oldest and most northern Hawaiian island, Kauai is home to lush and dramatic scenery, including the Nā Pali Coast, Waimea Canyon (the "Grand Canyon of the Pacific"), and gorgeous sandy beaches. We like exploring the outdoors, which was largely what drew us to Kauai (that, and we have several friends that have raved about it). I've also heard it's less crowded and more laidback than most of the other islands, which definitely appeals to us as well. Sounds like there isn't much nightlife, but we don't care about that (did I mention we'll have both of our babies with us?).
Relaxing jungle cottage. I love the minimal decor and of course, the views!  This vacation rental is on the North Shore close to Hanalei, where we definitely want to stay for at least part of our trip...it looks incredibly beautiful.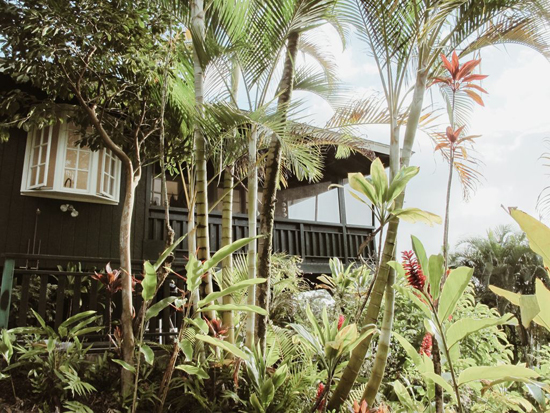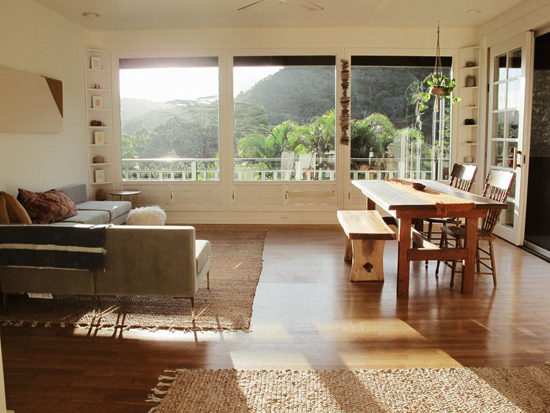 Midcentury modern family home. This is a great option for families on the North Shore. It sleeps 6 for under $300, plus it has a hot tub, a covered outdoor lanai, and sweeping ocean views!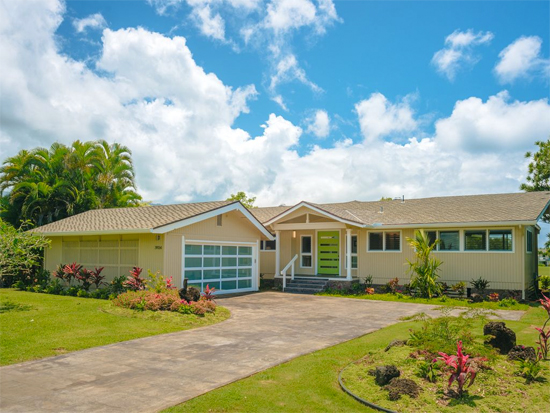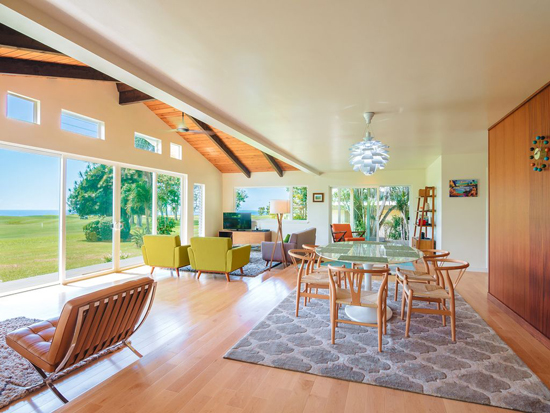 Sunny South Shore cottage. The cheeriest yellow exterior, a beautifully decorated interior, and a location that's hard to beat...it's just a short walk to Poipu Beach.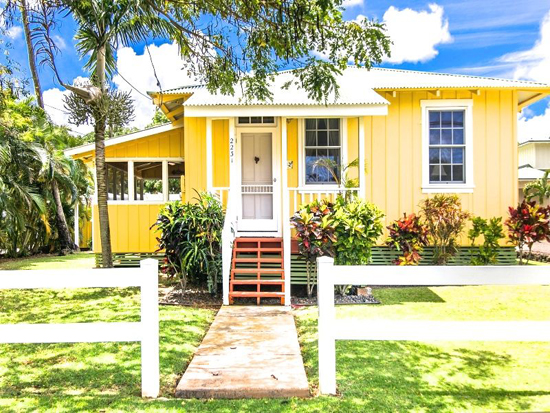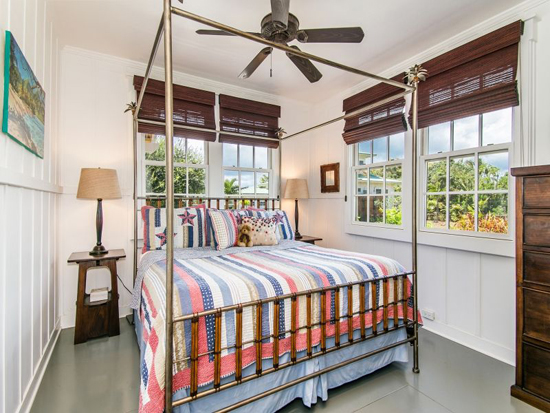 OAHU
The next island in the Hawaiian chain is Oahu. The biggest reason I would go here is to see Pearl Harbor, which is not at the top of my list for my first trip to Hawaii. But if you like history, and you want good shopping, fine dining, and a fun nightlife, then it might be a good choice for you! Oahu is home to Hawaii's state capital (Honolulu), and it's the busiest and most populated island. It's also the cheapest island to fly into, and you have a lot more options for places to stay.
Budget-friendly condo with a view. It's hard to believe this place is only $110/night! Besides the awesome view, the decor is also nice and modern.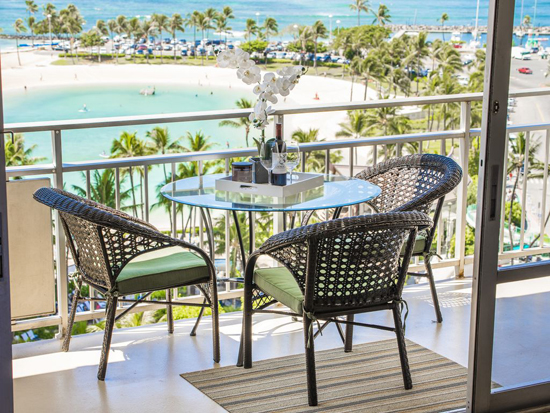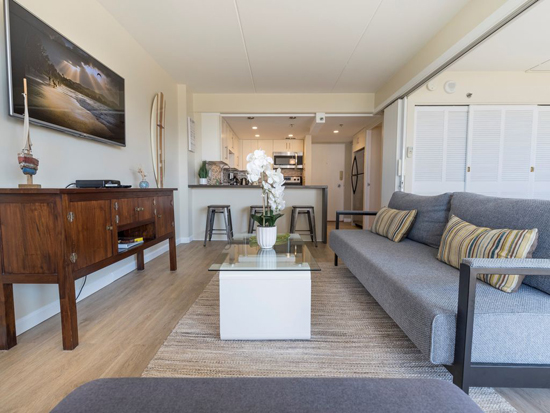 Stay on a yacht. Here's an opportunity you don't get everyday...to stay on a yacht! This doesn't have any reviews yet, but it seems pretty cool and unique. The boat is harbored in Honolulu, but they'll take you out on the water for an extra fee.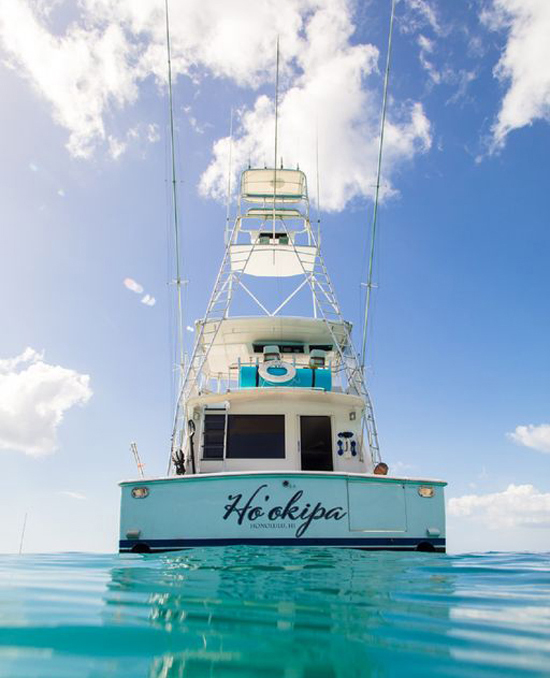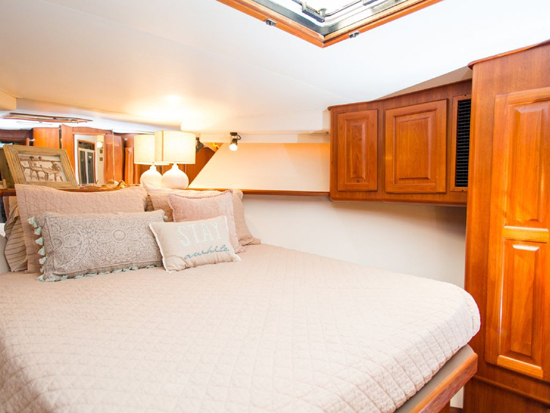 MAUI
Maui is second on my list of Hawaiian islands to visit. There are a variety of beautiful places to explore, including Haleakalā National Park (which holds a dormant volcano you can hike), the scenic road to Hana, and picturesque white, red, and black sand beaches. I've heard it's a mix of Kauai and Oahu, which makes it a popular choice for vacationers who want both outdoor adventures and fancy restaurants. We'd consider splitting our time here (do you think that's doable?)...and if we don't, I hope to visit it someday!
Romantic Hawaiian retreat. Beautifully decorated, this B&B looks like a relaxing place to call home for a few days (it would be hard to leave!).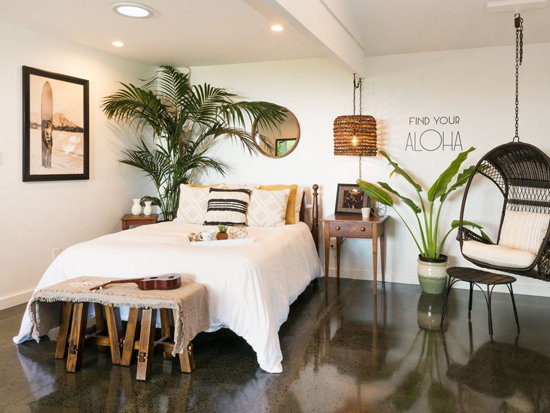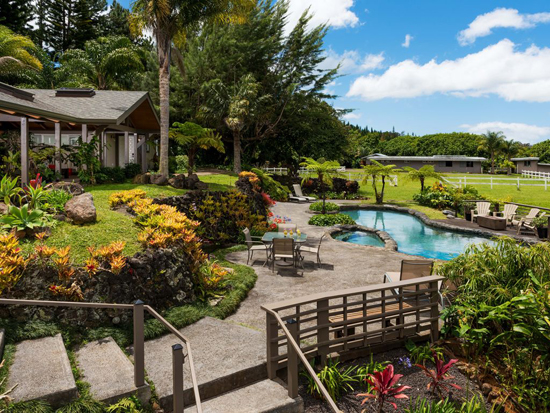 Splurge-worthy oasis. This luxurious property includes an outside Tiki bar, fire pit, custom outdoor grill, and a private swimming lagoon complete with a waterfall and hot tub. It's in a prime location too--minutes to the beach, dining, shopping and more.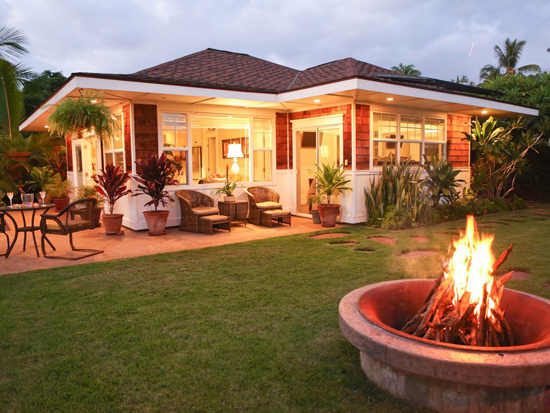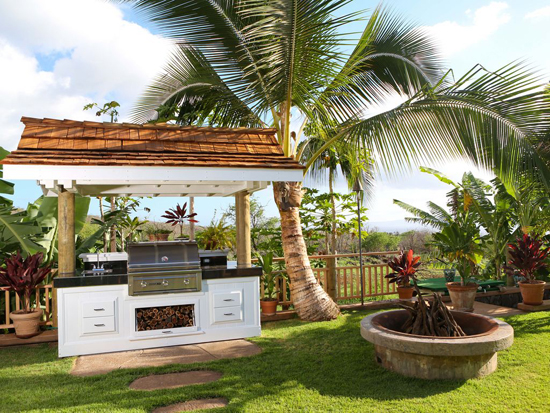 HAWAII (THE BIG ISLAND)
The Big Island is home to the only active volcano in Hawaii, as well as black sand beaches, beautiful waterfalls, and many coffee plantations (it's the only place in the U.S. where coffee is grown!). I would love to see The Big Island (it's #3 on my list), but I don't think we'll attempt it on this trip. It's the furthest away from Kauai and, well, it's a big island...which means long driving times between each destination. I definitely don't want to eat up too much of our vacation with traveling!
Dreamy tropical treehouse. This treehouse on the Big Island would be such a romantic and unique place to stay! Maybe without kids though. ;)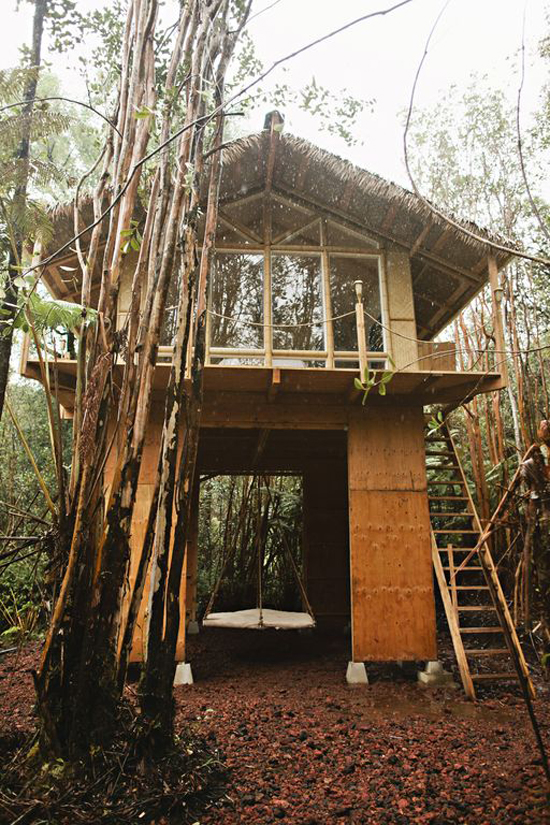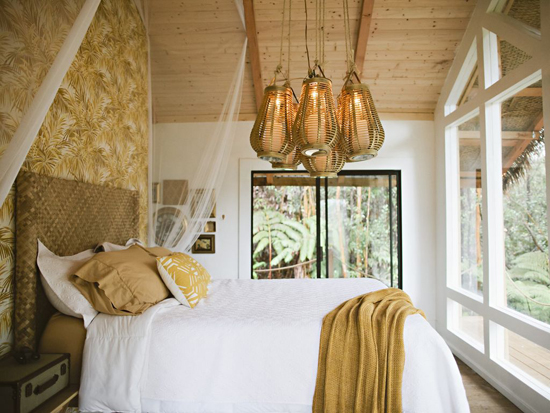 Gorgeous home in Kona. This custom built home is beautifully decorated and features two outdoor showers, awesome views, and an outdoor dining/bbq area. It's steps from Kahalu'u Bay, the most popular snorkel beach on the island!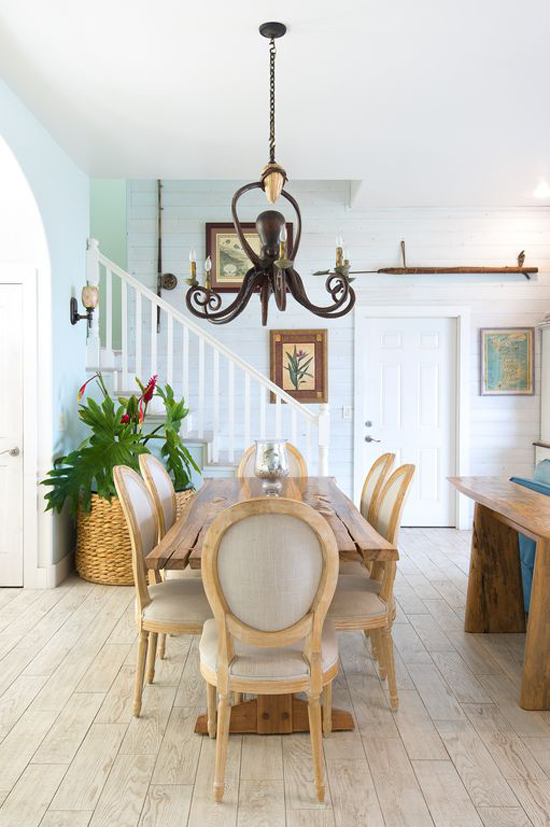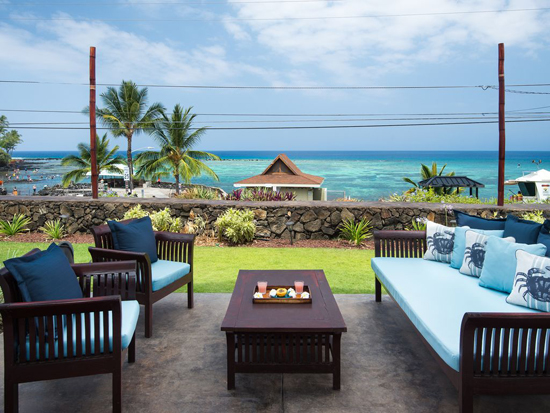 Now that we've drooled over some amazing vacation rentals in Hawaii, let's talk about when to book them. I chatted with my friends at HomeAway, who shared the best time of year to book a vacation rental, based on data from the 2 million+ rentals on their site. Turns out, there's a demand surge for each of the busiest travel times, and they've figured out exactly when that is. If you can plan your trip before that, you'll have the best options in your price range. Here's when they said were the best times to book:

Spring Break: Planning peaks in January, which means it's already too late for the best selection. If you're taking a trip this spring break, better book your place ASAP!
Memorial Day Weekend: Demand starts heating up in January. Need more time? Book before March for the biggest range of sizes, locations and prices available. This is the time of year we're looking at, and I can confirm that there are still a lot of great options, but many of the best rentals are already taken...especially the budget-friendly ones.
Summer: People start planning their summer vacations in January--in fact, that's when the number of bookings on HomeAway doubles (it's the busiest month of the year). By April 1st, the majority of vacation rentals have already been chosen...so it's time to get your summer plans figured out now!
4th of July Weekend: Lock down your stay before May 1st to get ahead of the curve.
Labor Day Weekend: People tend to wait longer to plan their end-of-summer getaway. Book right after the 4th of July to beat the demand surge.
Thanksgiving: This holiday is another favorite for last-minute bookers. You can still beat the demand surge if you book by October 2nd.
Christmas: Book before the end of October for the best selection.
Hope those tips give you an edge on your vacation planning! Now, help me with mine. :) If you've been to Kauai, I'd LOVE to get your opinion on where we should spend our time, things to do with young kids (Ian will be almost two), and general Hawaii advice.

We've gotten a lot of compliments on the upholstered platform bed in our bedroom, and we really do love it. It's beautiful and comfortable, simple but not boring, versatile and budget-friendly. We got our bed from West Elm (on sale & with a coupon code) and we're very happy with it...but since we made that purchase, I've come across several similar versions that are even more budget-friendly. So I thought I'd share with you guys, in case any of you are shopping for one too! I can't vouch for the quality of the other beds, but they all look really great for the price.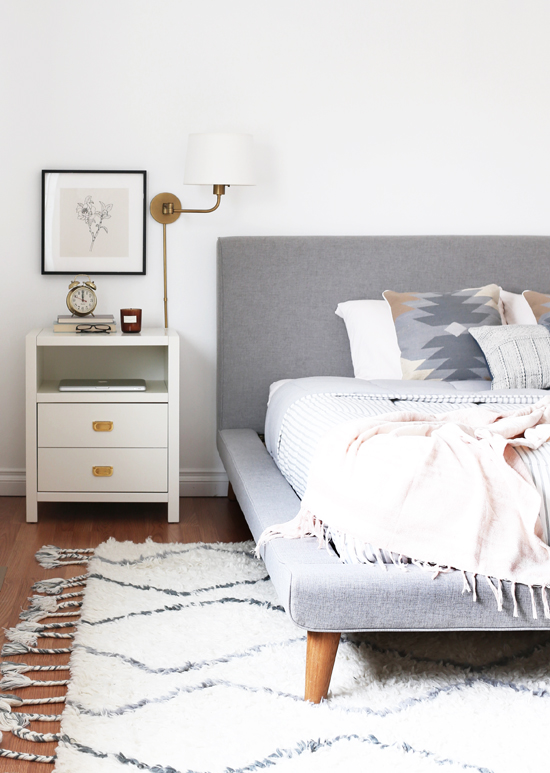 1. Our bed - Mod Upholstered Bed, $999 for a queen from West Elm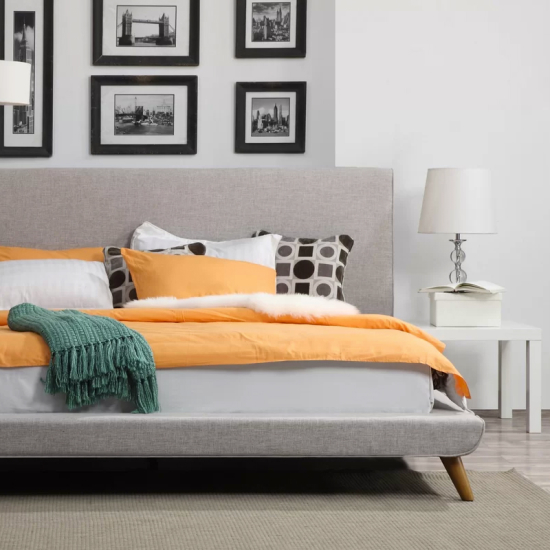 2. Valle Upholstered Bed, $611 for a queen from Wayfair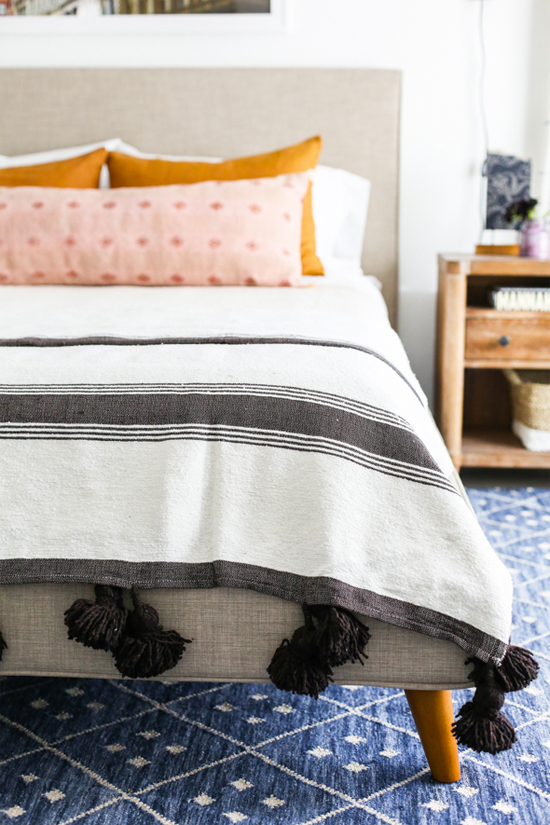 3. Britney Upholstered Platform Bed, $468 for a queen from Hayneedle / image via Little Green Notebook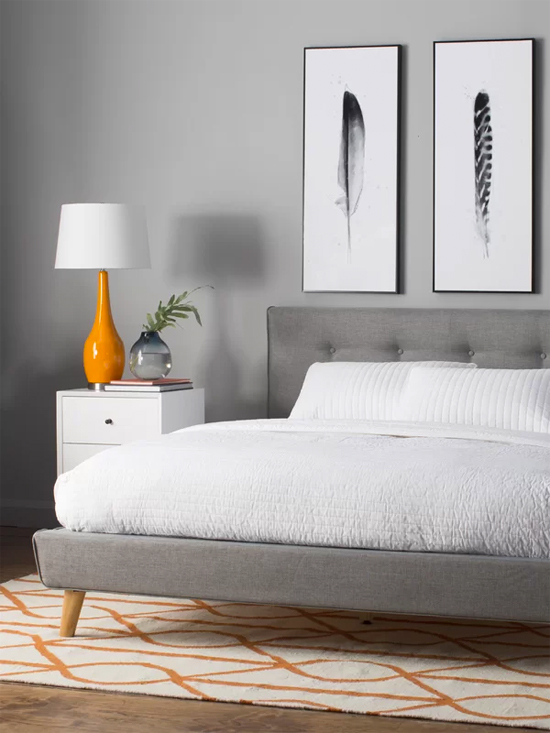 4. Rasmussen Upholstered Bed, $416 for a queen from Wayfair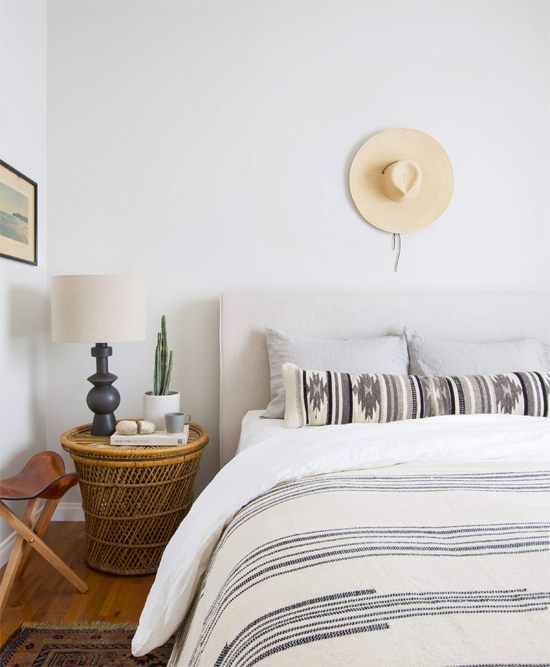 5. Dean Upholstered Bed, $295 for a queen (!!!) from Living Spaces / image via Emily Henderson
Here are all five beds in one graphic, for the sake of easy comparison: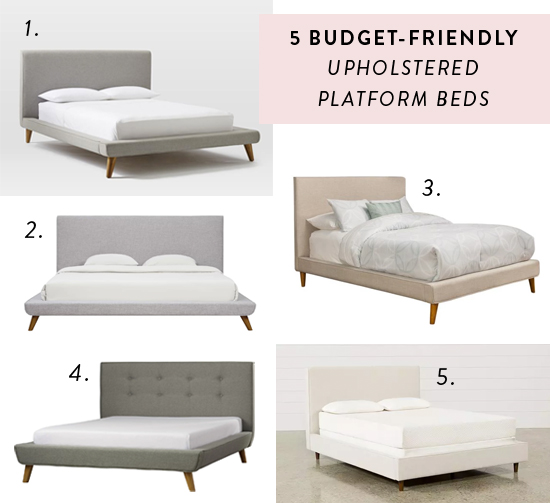 What do you think? Some pretty great budget-friendly choices, right? Wood or iron beds can be really beautiful, but in my opinion an upholstered headboard is a must for the master bedroom (so much comfier). And platform beds are awesome because they don't require a box spring, which gives your bed a modern, low-profile look!
I haven't posted our dining room since we moved in, because not much has changed in there...yet! But it's on my list of rooms to tackle this year, so I thought I'd remind you what it looks like now, and share what I'm thinking for the future. I've been craving spring, so I laid down a breezy white linen tablecloth and arranged some fresh flowers to go on the table. I don't usually go for roses, but I think all the Valentine's Day vibes at the store nudged me toward them. And I'm glad--they smell so good! Fresh flowers are THE best way to make a room feel cheerful and beautiful, which is especially necessary this time of year. So don't wait til Valentine's Day--go get yourself some flowers now!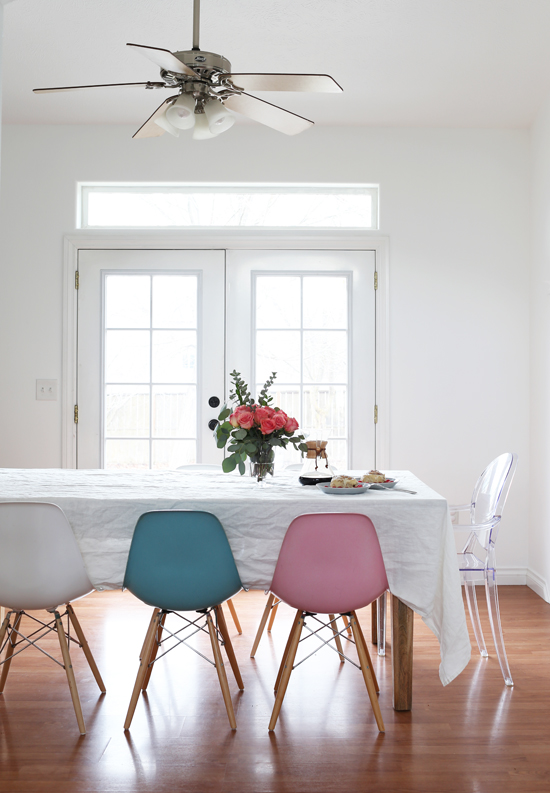 Here's our dining room currently. It's the first thing you see as you enter the house (see how it connects with our entryway here). It works for everyday family meals, but it's pretty cramped but for larger gatherings and we can't extend the dining table fully in this space. It's also kind of annoying to have a big table blocking the French doors when you're going in and out of the backyard.
My plan is to put a smaller round table here instead--one that will take up less space and be easier to navigate around. I'm thinking the round table will become our "casual" dining room, for family meals, games, and kids' crafts/coloring. I want to keep the Eames chairs here and get a white table with a flat surface that's easy to wipe (maybe a Tulip table?). And we need new lighting. Ben likes the fan in here, but eventually I want something prettier!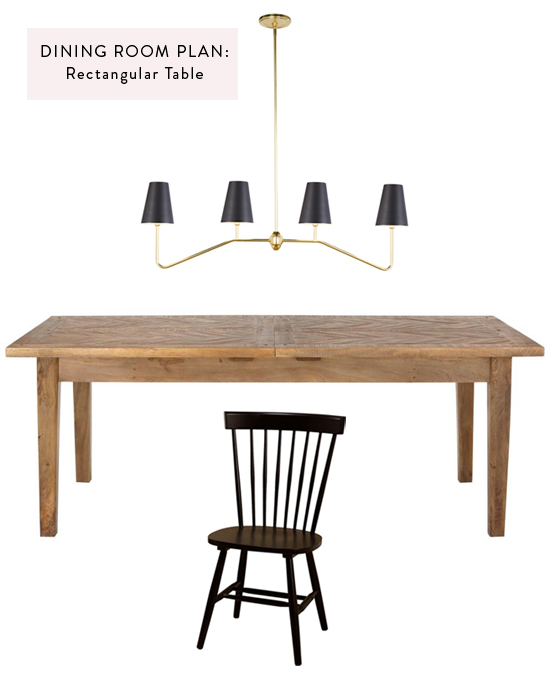 I still love our current table, and I want to move it once we remodel the kitchen. It will go in between the kitchen and the living room, so we end up with one big great room (similar to this layout). I'm thinking of getting some black Windsor chairs for this table. I realize that's a really trendy look right now--but Windsor chairs are a classic silhouette and they're pretty dang affordable, so I don't care. I haven't decided what to do about lighting, so if you have an opinion on this, please let me know! We already have a Sputnik pendant in our living room and I want to hang pendants over the kitchen island too. I'm worried that adding another fixture will make it look busy and cluttered...but I also love beautiful lighting over dining tables! And I wonder if the dining room will feel unfinished without any lighting. If we do anything, I like the idea of a linear pendant that matches the proportions of the table. Do you have an open concept space? If so, what's your lighting situation?
I'm also curious what you think about dining room rugs. I think they look great, especially in open concept spaces. A rug can really help to define the dining room as a separate area from the living room and kitchen. But Ben thinks a rug in the dining room would get nasty really quickly, what with crumbs and spills (especially since we're going to have two young boys pretty soon). And I have to admit, he's probably right. Do you have a rug in your dining room? And if so, what kind of rug is it and how is it holding up?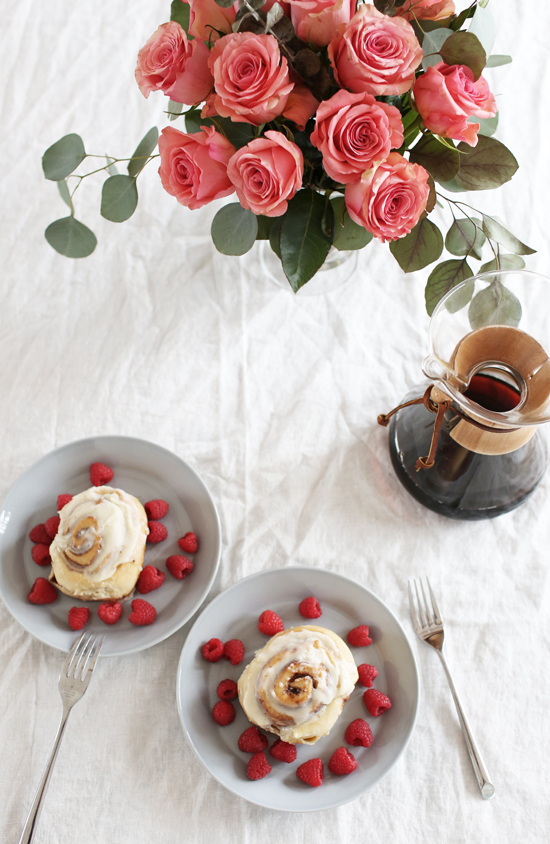 I'll end with a couple more photos of our current dining room. I made cinnamon rolls the other day, and I finally found a good recipe for big fluffy ones that don't require you to spend all day waiting for the dough to rise! Add some cream cheese frosting and some red raspberries, and it feels like a festive Valentine's Day breakfast. So easy and yummy.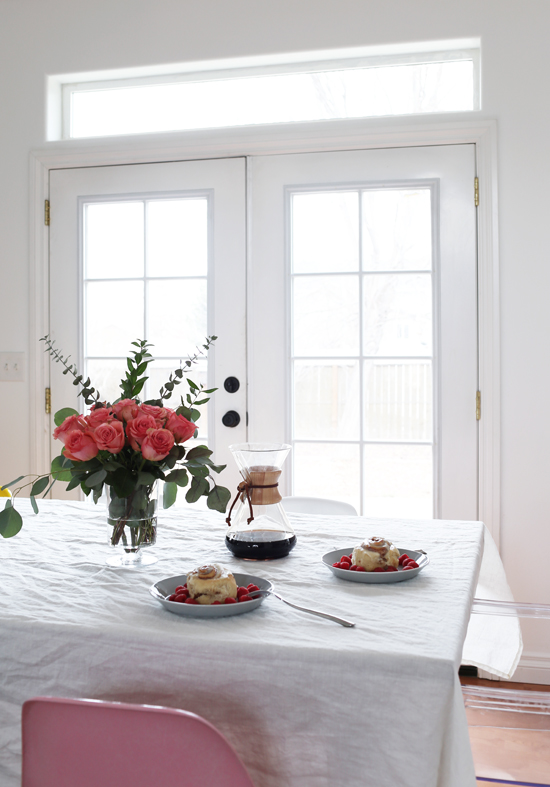 And I love having fresh flowers in the house, especially in the winter when there aren't any flowers to enjoy outside. This arrangement was super easy to put together. I just criss crossed the stems of some eucalyptus, then added the roses. A combination of greenery + one type of flower (in one color) is the easiest way to create a floral arrangement that looks good...at least if you're a beginner like me. This took me no time at all! I'm going to leave the roses out so we can enjoy them with our meals for as long as they last. But the tablecloth, to be honest, is already gone. With a grabby toddler, it's just not realistic. :)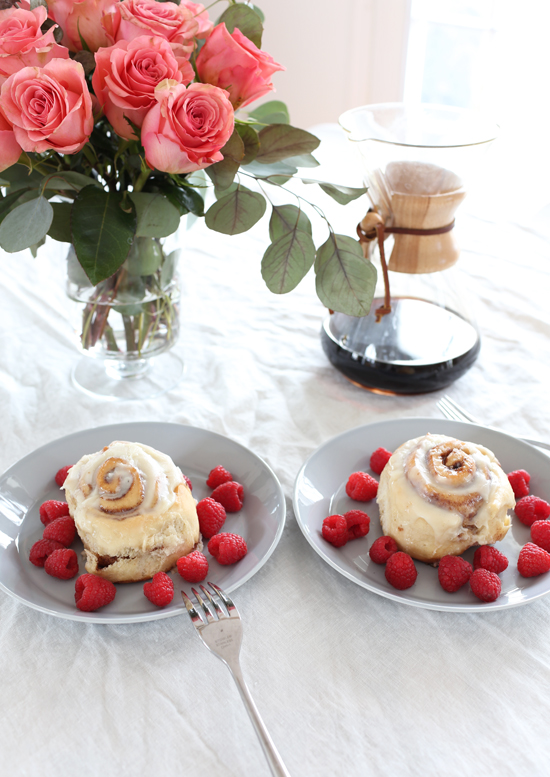 I always love getting your feedback, so tell me--what do you think of my dining room plans? Do you think it's too much to have a casual dining space, a kitchen island, AND a rectangular dining table? Would the dining room feel naked without lighting? And should we give a rug a try (or heck no)? Gimme all your opinions!