I've always liked making handmade cards, mostly because I like saving money (let's be honest, that's one of the main reasons why I DIY). You might think something as inexpensive as a card isn't worth the trouble of making yourself, but those $5 storebought cards can really add up when you consider all the different occasions that you buy cards for throughout the year (birthdays, anniversaries, weddings, showers, Mother's Day, Father's Day, holiday cards, thank you cards, and so on). Plus, handmade cards are fun to make, and you can customize them with inside jokes and personal details that you'll never find from Hallmark! When you hear "handmade cards" you might think I'm going to show you some intense works of art with intricate details like die cuts, embossed glitter, paper cutouts, and lace. If so, I'm sorry to disappoint you--these are not those kind of cards. I just don't have the patience for all of that. But if you like projects that are simple, quick, and frustration-free...then I think you'll like these!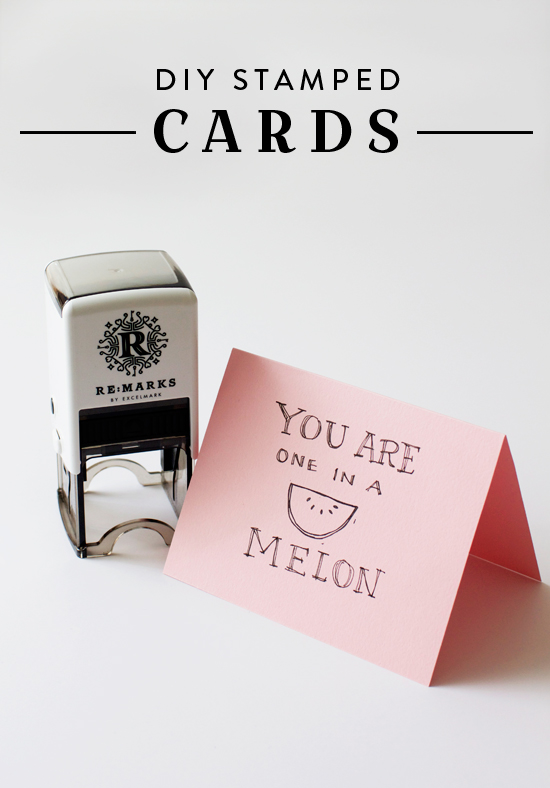 I'm a huge fan of puns, so I decided to make some stamped cards with different cheesy puns. Turns out that most of the stamps I picked also revolve around food! What can I say, food and puns--they're my favorites.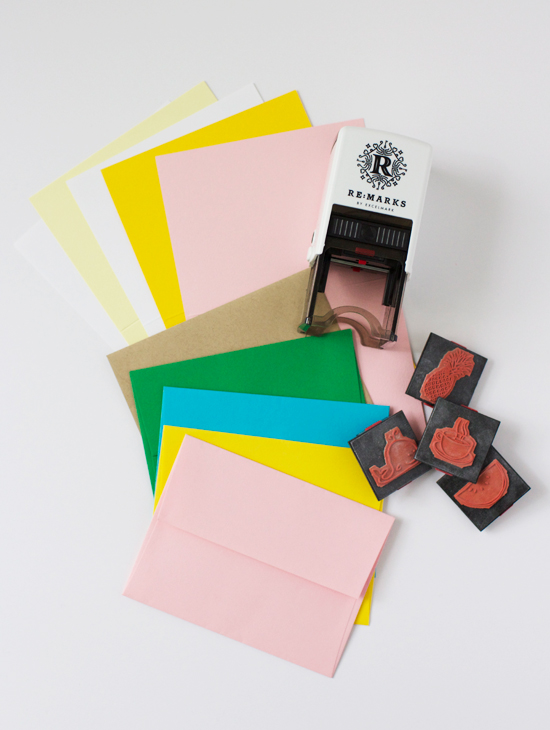 I used:
-A RE:MARKS stamp (I love these things--they're so easy to use and are self-inking, so you can crank out a bunch of cards really quickly)
-Customized die plates (you can upload your own designs here)
-Blank cards and envelopes in various colors (these are from JAM Paper)
-A fine point pen (not pictured)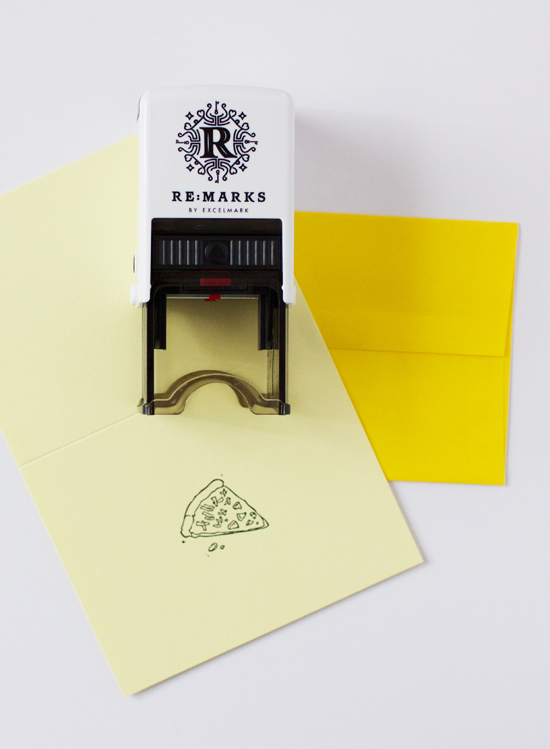 Instead of spending a bunch of time on designing my stamps, I looked for free clip art online and uploaded some cute designs to make my custom die plates (so easy). But I also think it would be cute to order a really personal and unique stamp, especially if you're making a bunch of cards that are the same...like an illustration of you and your fiancé for wedding save-the-dates, or a stamp of your baby's name and birthday for baby announcements, etc. The nice thing about RE:MARKS is that you can either choose from the huge selection of customizable stamp templates, or you can upload your own design to make a custom die plate that's perfect for your project!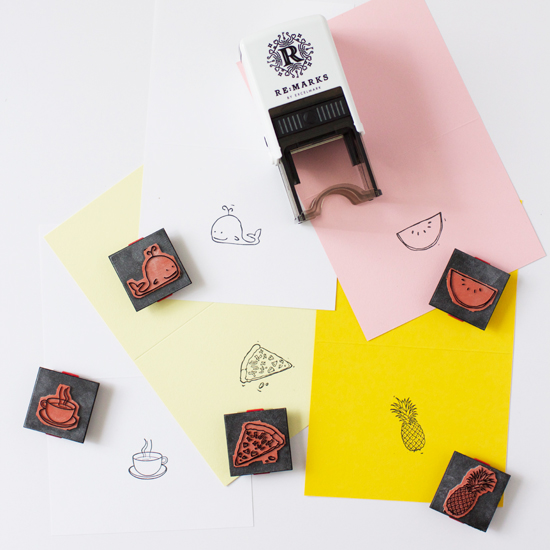 I stamped all my cards with the different illustrations I'd chosen...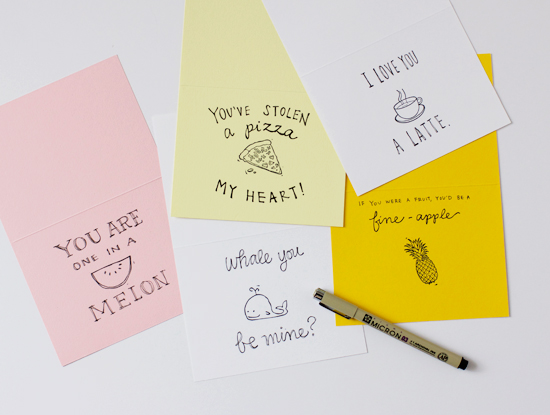 Then, I added the puns by hand with a fine point pen!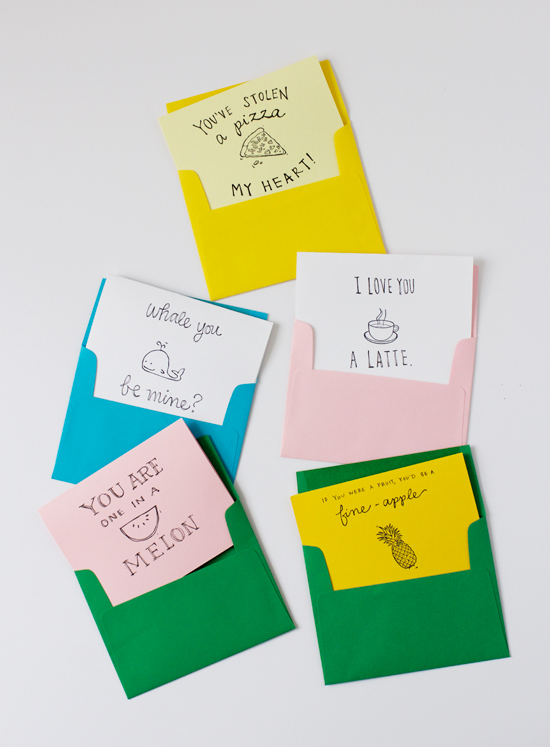 I think these turned out so cute! And I like that I can use the same stamps in the future to create more cards with different sayings (ie: "you're whale-y great", "whale-come, baby!" or "everything whale be okay" instead of "whale you be mine?"). So many options.
Would you (or do you) make your own handmade cards? If so, get excited--I have an exclusive coupon that'll get you 50% off any RE:MARKS products! Use the code ATHOMEINLOVE before 8/12.
Thanks to Rubberstamps.com for partnering with me on this post!


Sometimes, my favorite part of watching a movie is getting a glimpse into the gorgeous house it's set in. Any fellow house lovers with me on this? I've often wondered what those dreamy movie houses actually look like, so I was super excited when I came across this blog. It's full of screenshots from movie houses juxtaposed with the homes in real life (when they're for sale, featured in a magazine, etc). SO MUCH FUN. My favorite example is the house from This is 40…it's absolutely stunning (both in the movie and IRL). First off, that exterior. Absolutely perfect.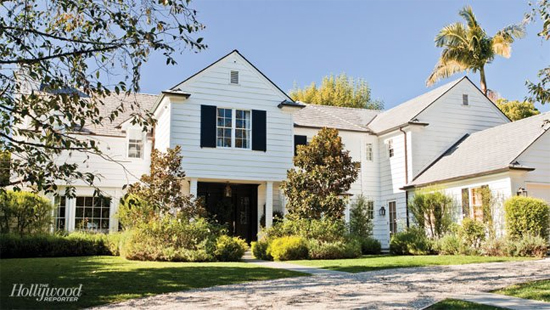 Then there's the kitchen from the movie. Yes, please...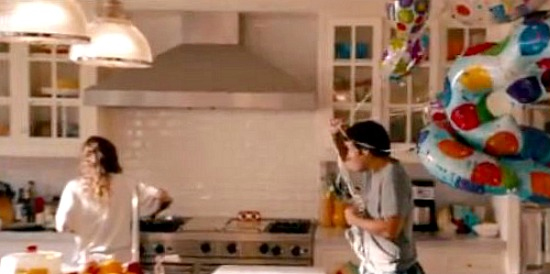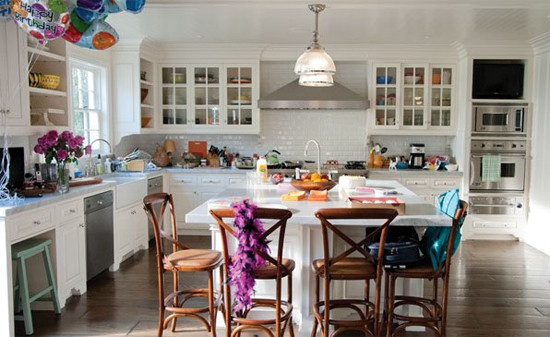 And in real life (still gorgeous).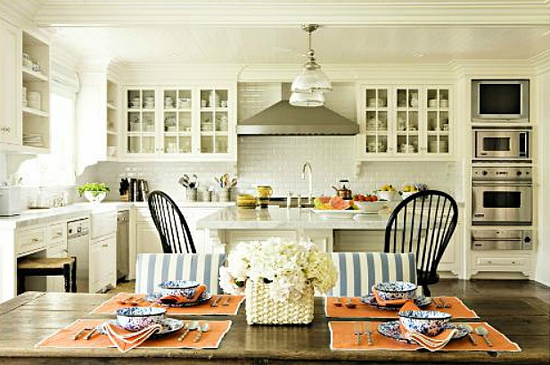 The living room in the movie is also beauuutiful.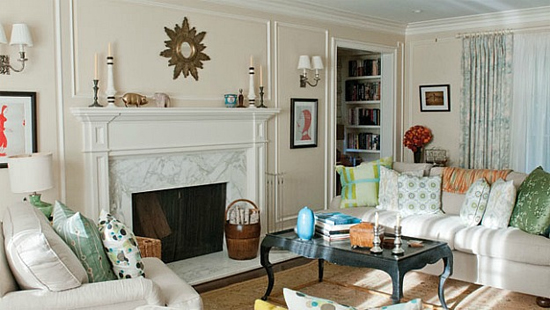 I love the colorful bookshelves flanking the fireplace.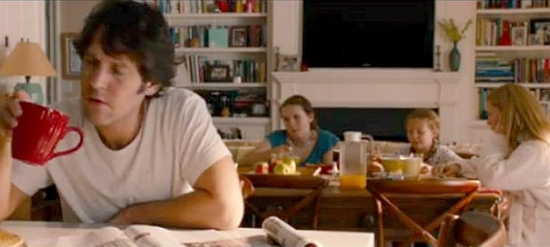 Here's how those same bookshelves are styled in real life.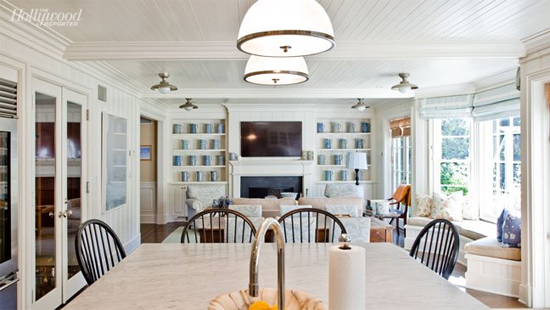 It's fun to see the comparison, isn't it?
Photos via Hooked on Houses. She has a ton of other great movie houses on there too. For your time-wasting pleasure…here are few of my other faves: Home Alone, Father of the Bride, The Notebook, and Something's Gotta Give. Enjoy!
I'd love to know, what are your favorite movie houses?


We made it, you guys! TGIF. I like to use Fridays to share some of the more random stuff that I come across during the week, so today's post is not really related to interiors. But it is super creative and cool. I came across Stephen McMennamy and his clever "combophotos" through Instagram (follow him at @smcmennamy). These are exactly what the name implies--a combination of two different photos that, together, form a visually interesting composition. Scroll down and you'll see what I mean.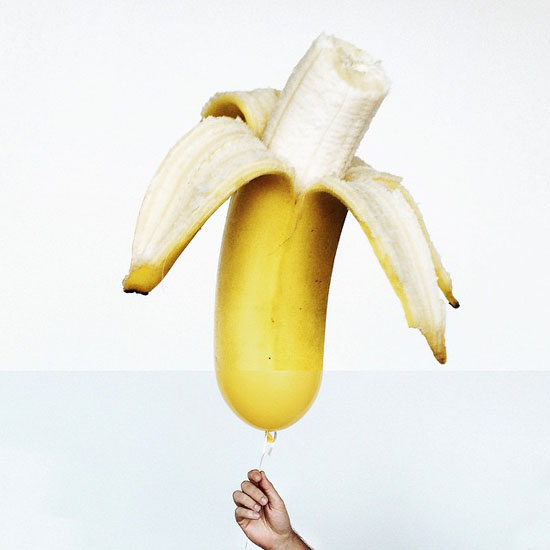 Banana + balloon = banalloon?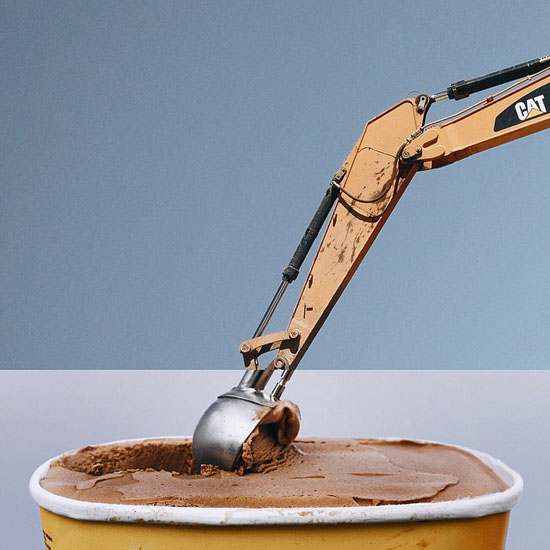 YESSS. An ice cream excavator!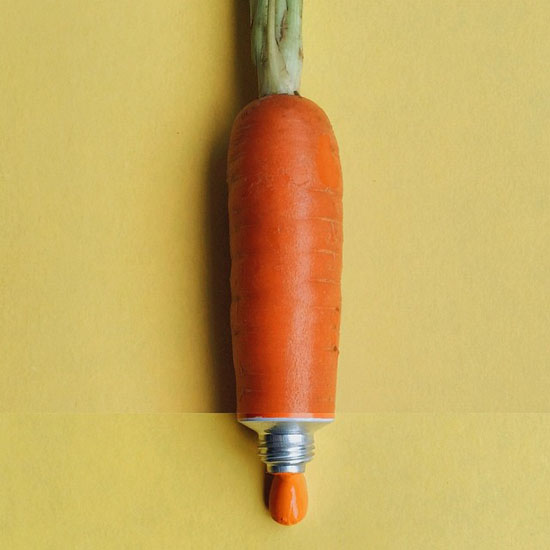 Carrot paint--so clever and fun.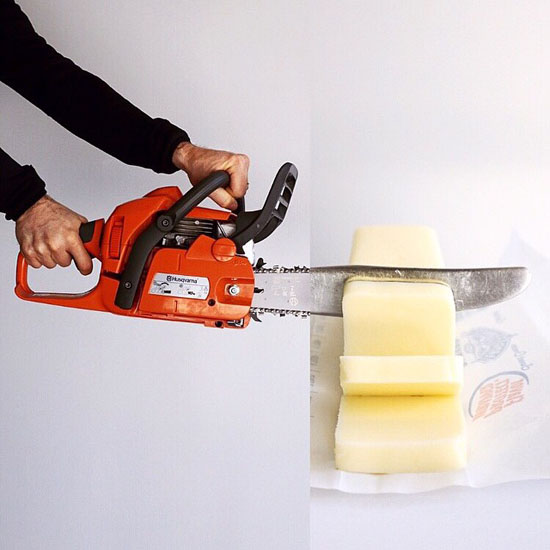 Stephen takes all these photos himself, and intentionally leaves the line of separation between the two images visible. I love how so many of these photos play with food (because who doesn't love playing with their food, amiright?)... and I'm totally tempted to try making some combophotos of my own, just for fun!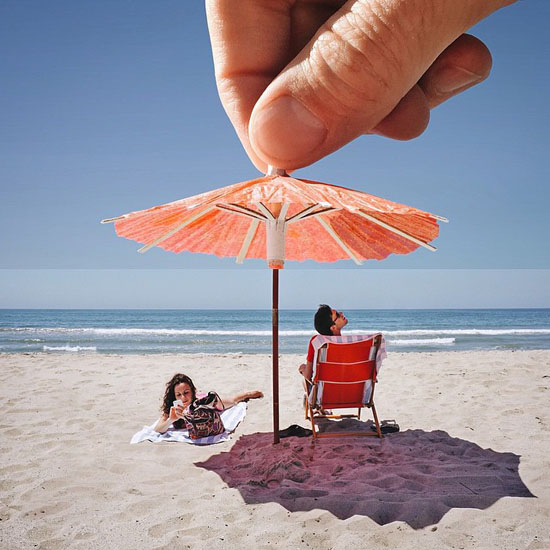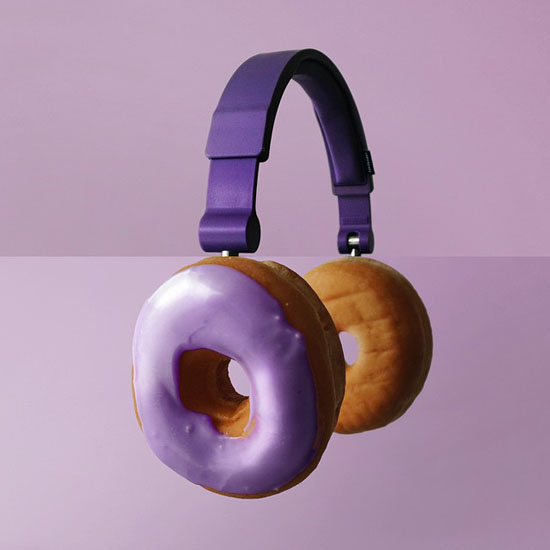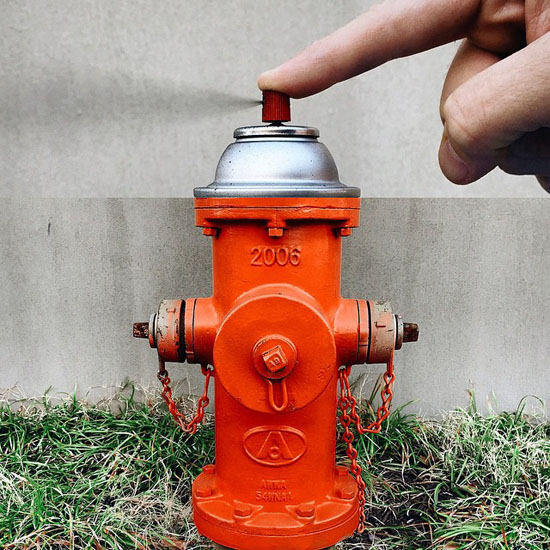 This spray paint fire hydrant is one of my favorites. Such a good combination.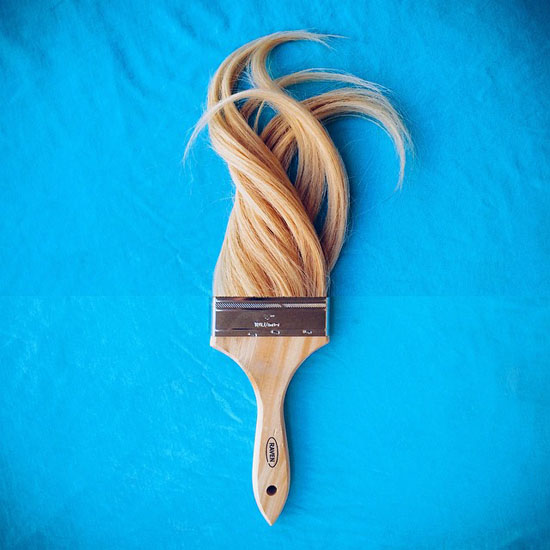 And this hair-brush is both visually interesting and kind of creepy.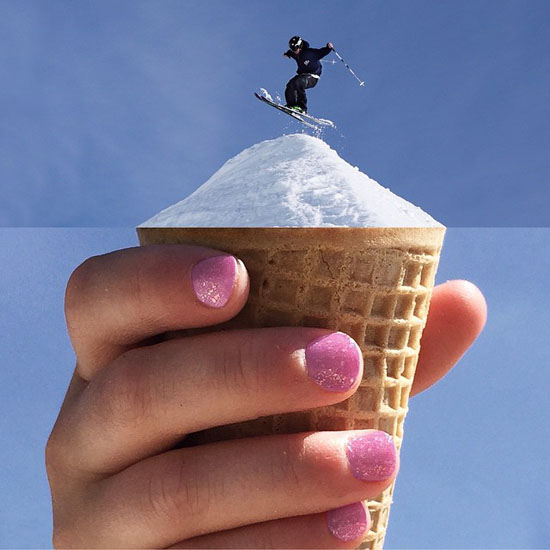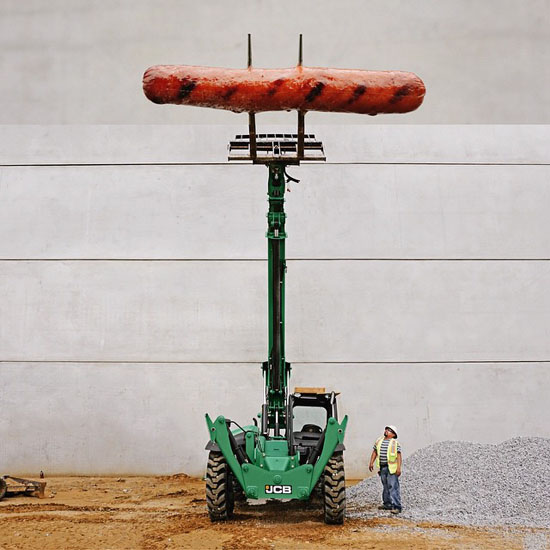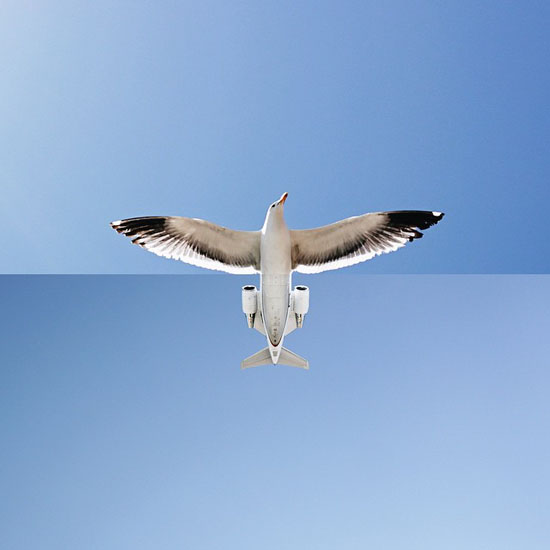 So cool, right? Which of these is your favorite?
All images via combophotos

Happy Thursday! I'm over on Bali Blinds today, sharing some tips for decorating a small space. You've probably heard some of them before--find furniture that can multitask, use well-placed mirrors to make your room appear larger, etc. But here's one that may not have heard: install shelves way up high...like, right up to the ceiling! I love this idea because it takes advantage of vertical space to provide extra storage without making the room feel more cluttered. It's especially perfect for books or seasonal items that you don't need to access regularly. Display them openly if they're pretty enough to be decorative, or keep them in baskets if they're not as attractive (like Christmas ornaments, paperwork, etc.)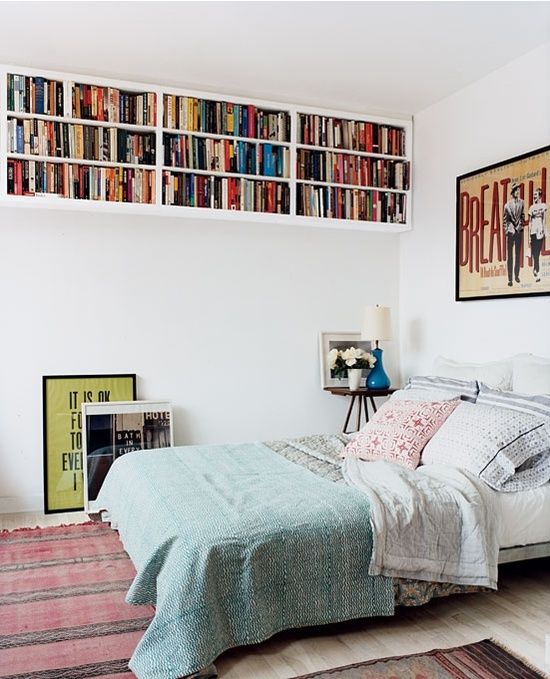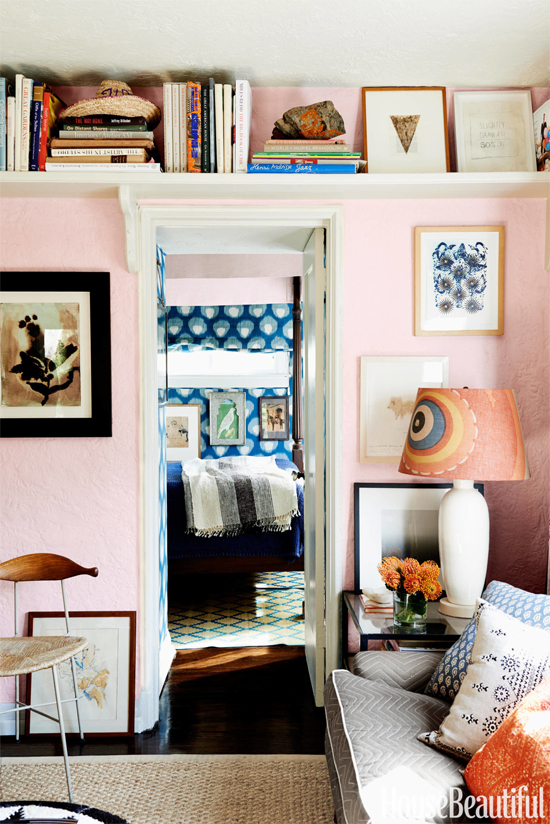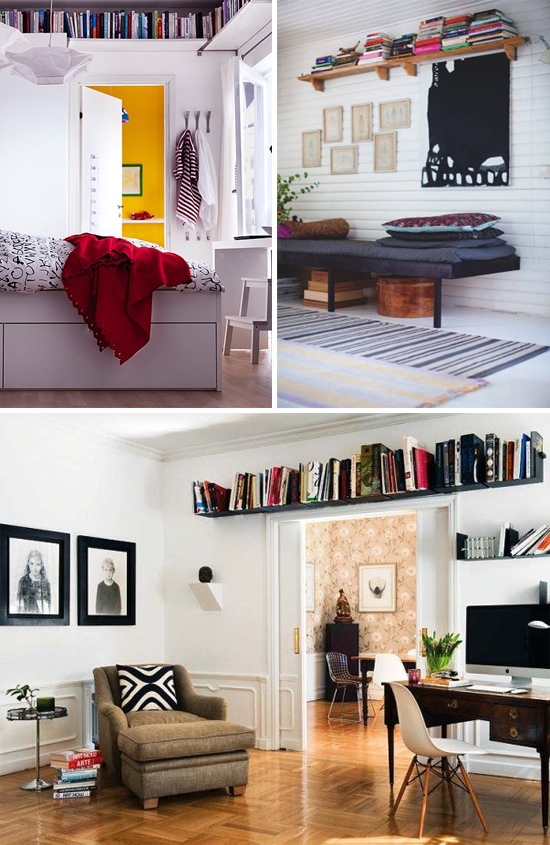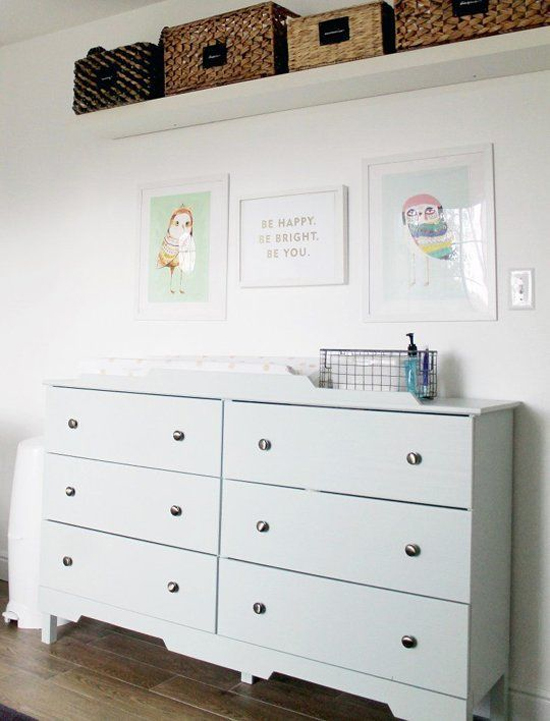 See more tips and tricks for making the most of a small space, right over here!