Since we all agreed that a rug over carpet is totally a-okay, I'm starting to look for a rug for our bedroom. And I'm thinking...pink! I feel like we could pull it off without the room looking too girly, with the bed being dark blue and all. I'm especially loving pink rugs with a mix of other colors in them--blue, yellow, gray, etc. Here are a few of my favorites, for inspiration.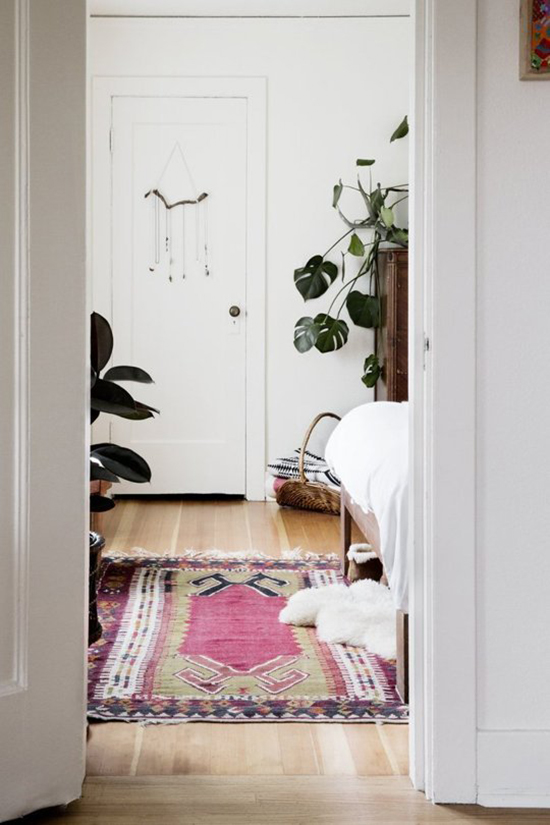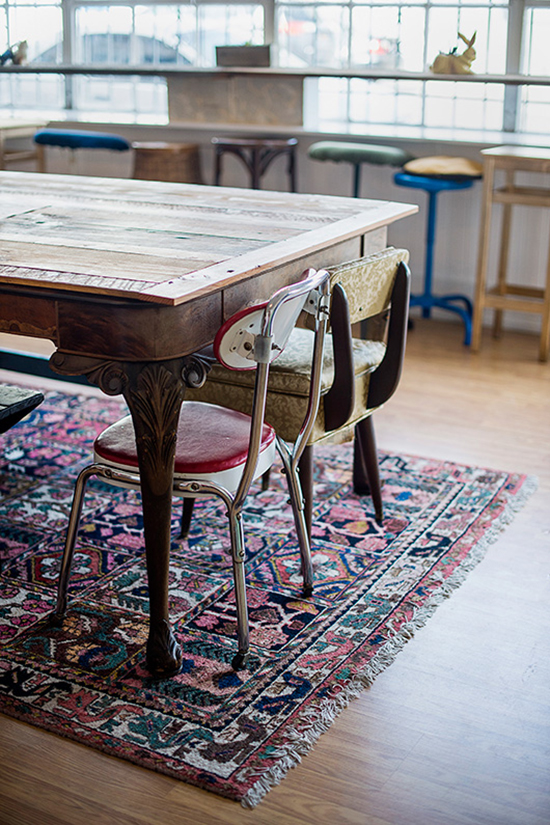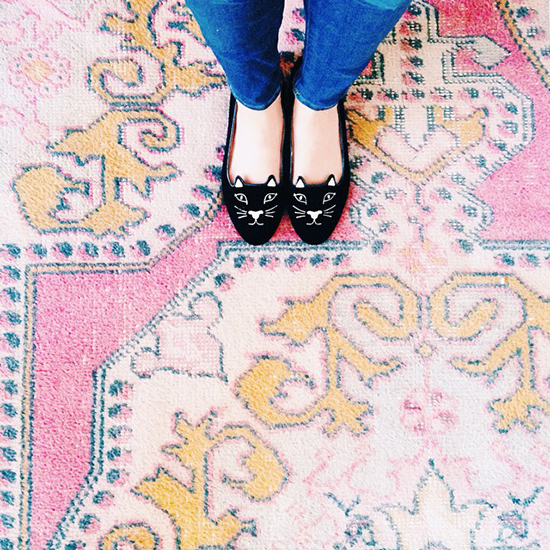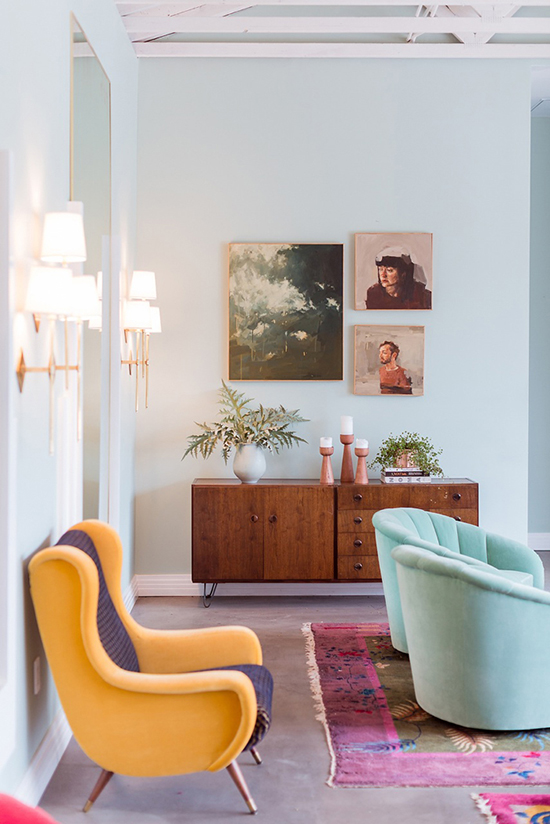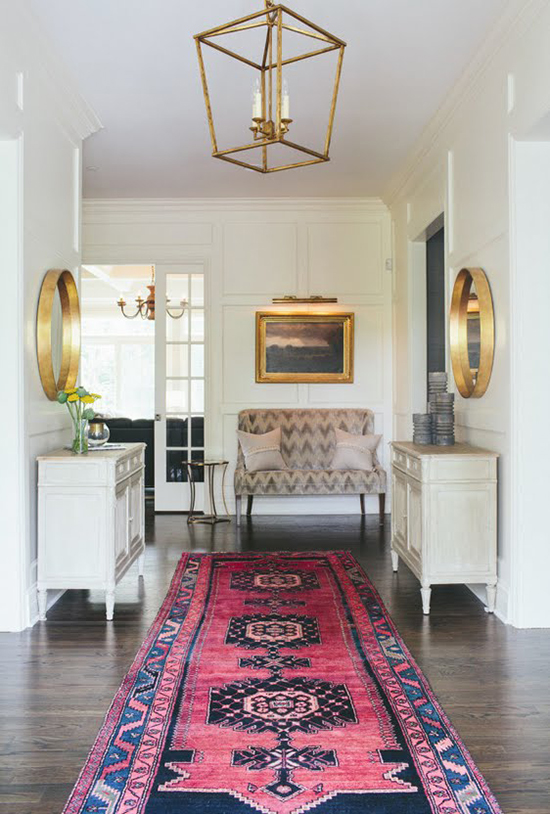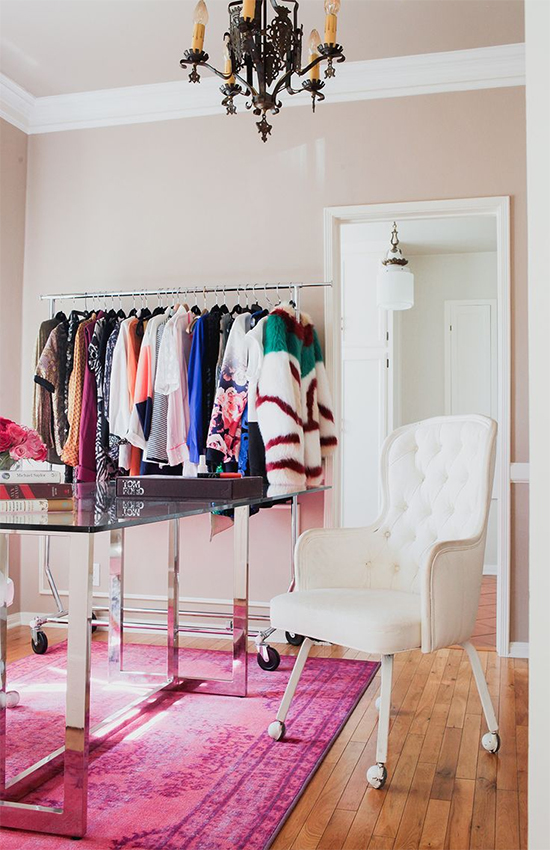 What do you guys think? Would you do a pink rug? And if so, which one of these is your favorite?
I'm really loving 2 and 3...so if you know where I can get a rug like one of those (without dropping a small fortune), please let me know!


Hey guys! How are you all doing? I've been busy-busy-busy with my day job, and this weekend we had a little plumbing drama at our house. A tree root was blocking the main waterline and we had water was gushing out of THREE TOILETS all at once...which was stressful and gross. Needless to say, the posts I had planned to work on over the weekend fell to the wayside. All is well now (kind of), but I'm a little behind on the week. So instead of trying to put together a long blog post, I thought I'd just show you a few of my recent pins!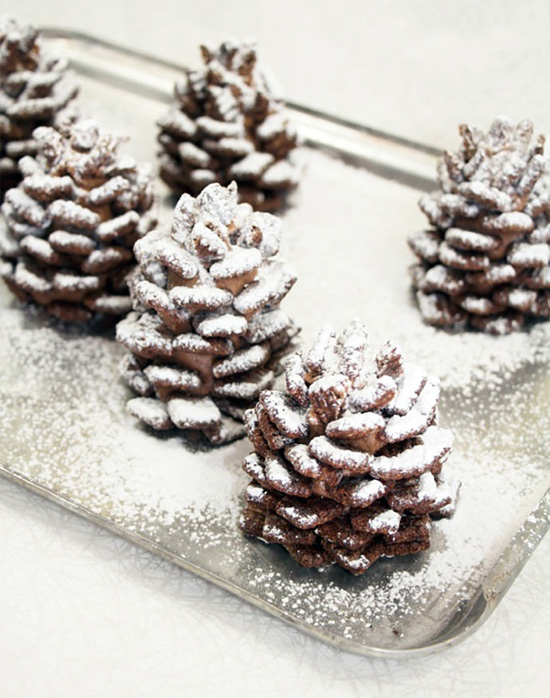 1. Edible pinecones - How cute are these?! They're made with cereal and Nutella, and dusted with powdered sugar "snow."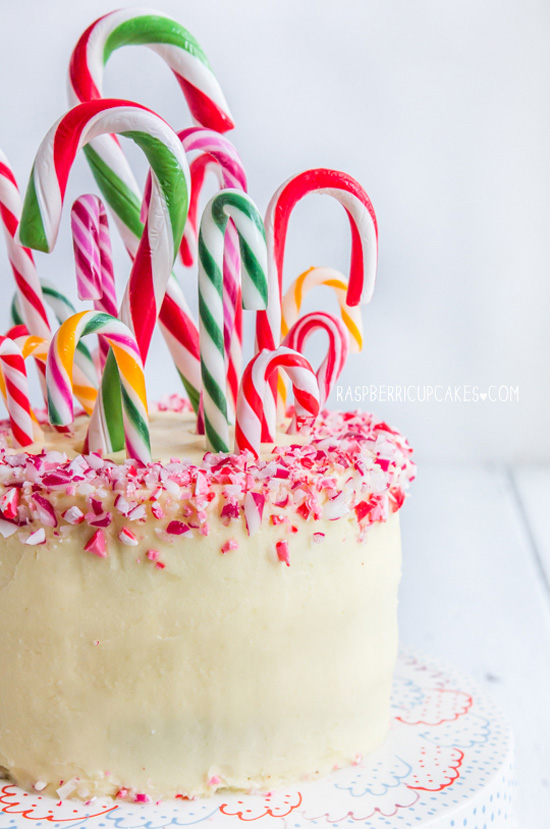 2. Candy cane forest cake topper - I love this idea for a cake topper. Bright, cheery, and festive!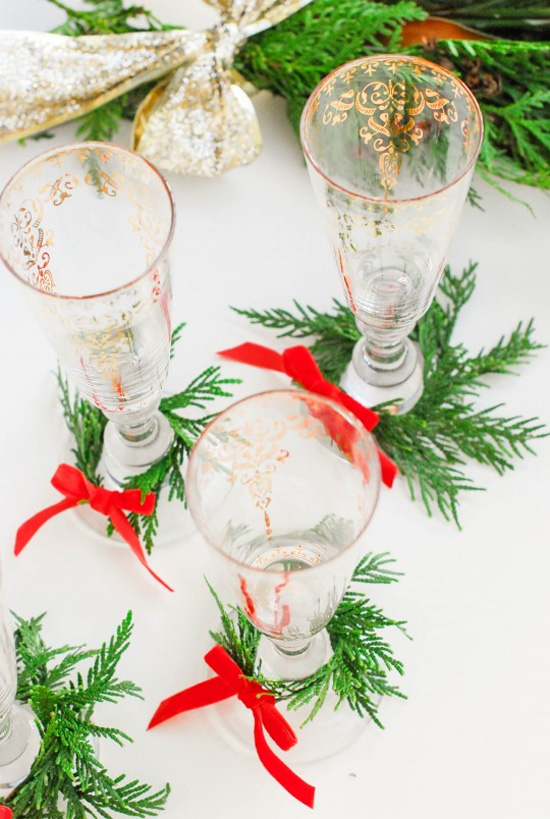 3. Wine glass wreaths - This idea is an easy way to add some Christmas cheer to a holiday party! You could add tags for people to write their names, as well--so guests can keep track of their glass.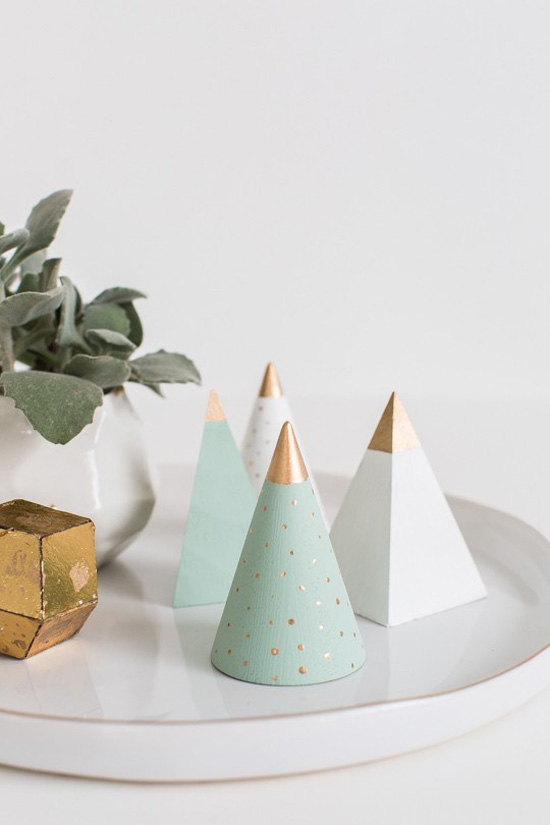 4. DIY mini wooden trees - If you're into something a bit more modern and subtle than full-on Christmas decor, these mini wooden trees might be up your alley. I'm majorly a fan…especially in that mint and gold color scheme. I need these in my life!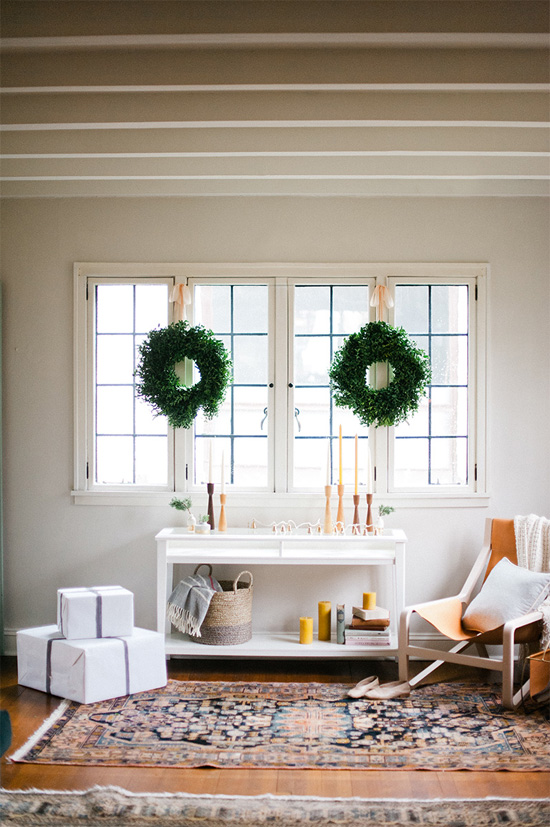 5. Simple holiday decor - Speaking of subtle holiday decor, I loved everything about this post on Wit & Delight. The wooden candle holders, the wreaths, the rugs, and especially that firewood holder below. If I could insert some heart eyed emojis into this post, I would.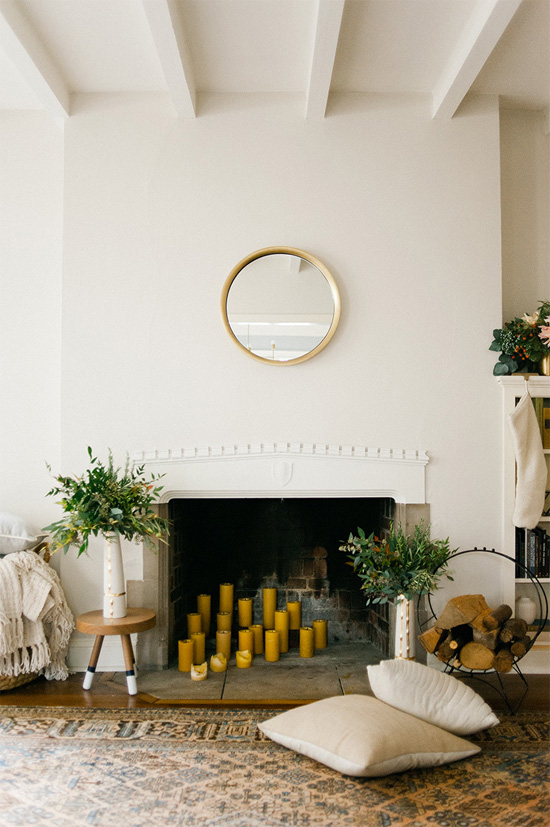 Hope you're inspired by some of these photos, too!
See more holiday pins in my Winter board on Pinterest.
P.S. There are lots of 24 Merry Days giveaways to enter right now! You could win two Ellington bags on Making it Lovely, a Madsen cargo bike on Studio DIY, $300 to Julep on Shrimp Salad Circus, $300 to Artfully Walls on All Things Thrify, a diamond & opal ring on Happiness Is, a $300 gift card to Lulu & Georgia on Paper & Stitch, a three-year premium membership to Skillshare on Justina Blakeney...and as of today, a $400 Cuff smart jewelry package on The Wonder Forest. Whew! So many giveaways.


I've been obsessed with the Scandinavian tree pattern on the pillows from my Artsy Modern giveaway (which you can still enter, by the way)! So I came up with this project. I think these trees are the perfect way to add some winter festivity in a subtle, modern way. You know I'm all about simple, easy seasonal updates...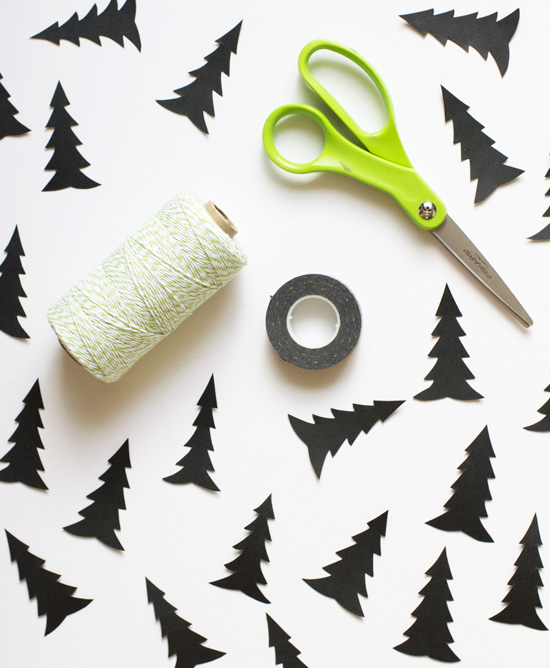 To make this garland, I simply cut the trees shapes out of black cardstock with scissors. Each one turned out a little different, which is fine by me. Perfection is boring, right?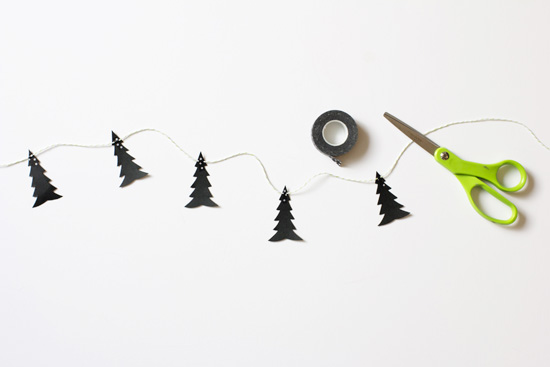 Instead of punching holes into the shapes, I decided to tape them to keep the look clean. I used small strips of black washi tape and spaced the trees out evenly (or close enough).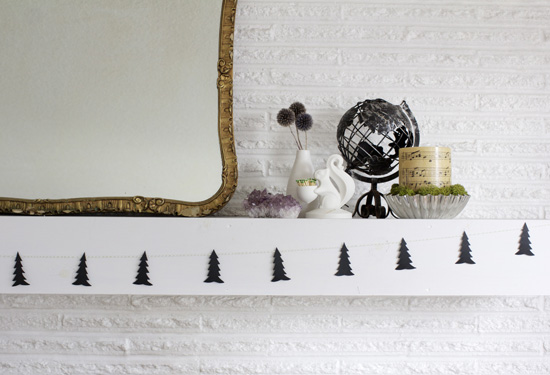 Once I was done, I hung the garland up with the tape side on the back.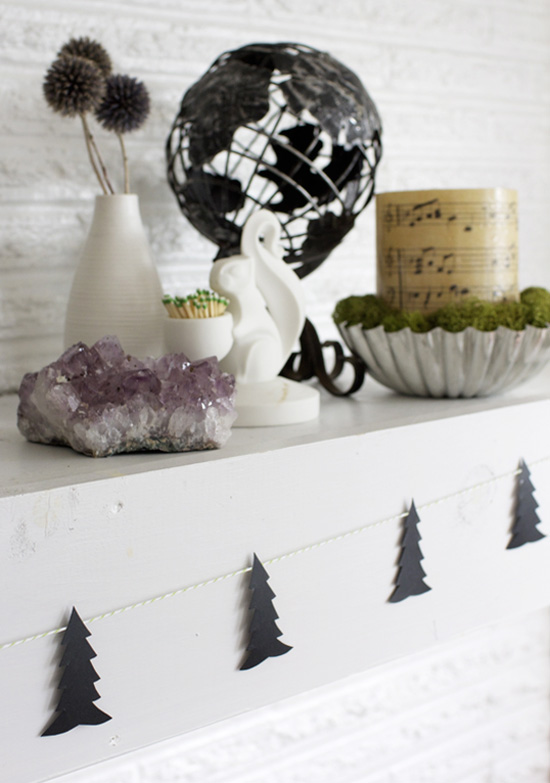 EASY! Plus, I love that while this garland is kind of Christmas-y, it wouldn't be weird to keep it up year-round.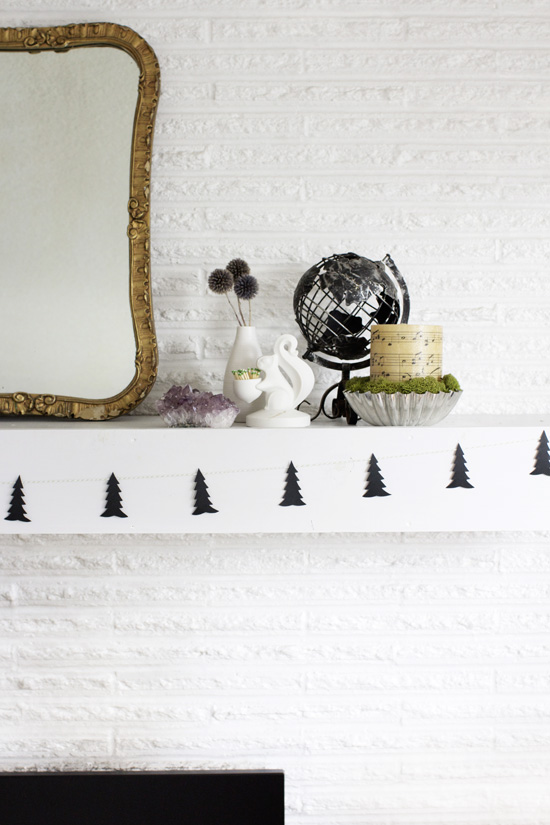 What do you think? Are you digging this Scandinavian tree pattern as much as I am?
P.S. Head over to Shrimp Salad Circus to enter today's 24 Merry Days giveaway…it's Julep!

Today, I'm excited to share some fabulous items from Lulu & Georgia with you all. They are one of my absolute favorite places to shop for home decor online! Everything from lamps to furniture to accessories to rugs, they have it. And their selection is goooood. It's all gorgeous and stylish, but at the same time it's quirky and fun. I think that's the best balance--beautiful, but not stuffy. If you ask me, every room should have at least one cheeky item that makes you smile. You're not boring, right? So your home should have some personality, too!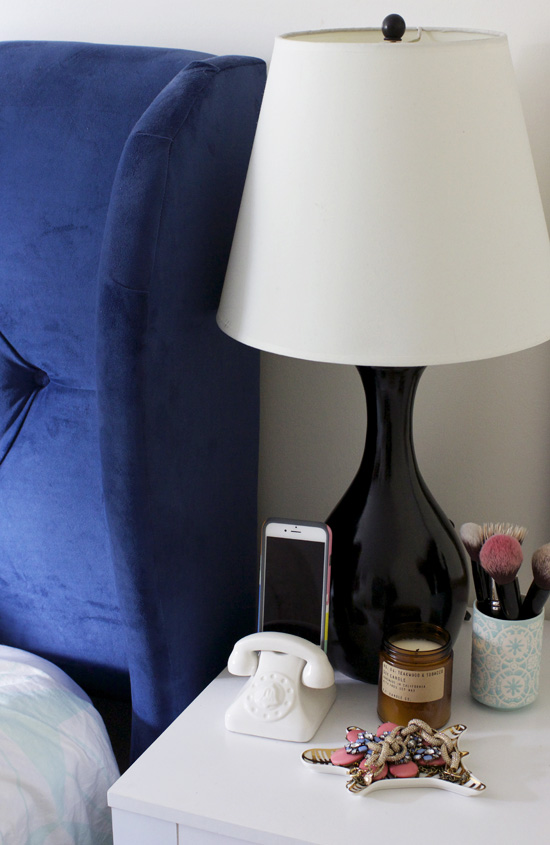 For this post, I picked out a few accessories that I wanted for myself--but would also make great gifts. My favorite is that Jonathan Adler phone dock. It's SO CUTE, right?!? And it totally makes me smile every time I look at it. I've also been wanting the metallic zebra dish for awhile, so I got one of those too.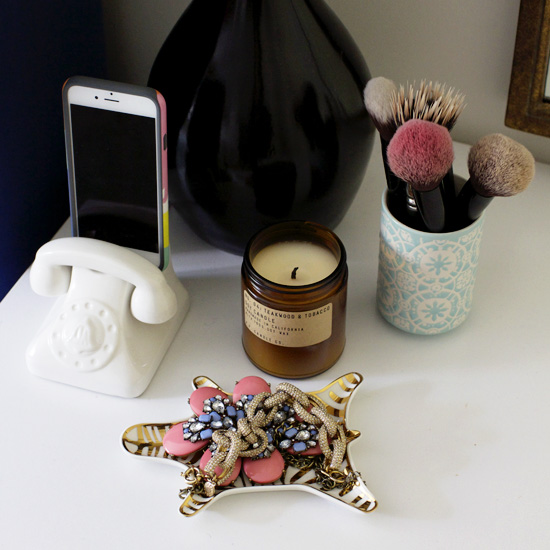 Now let's talk about that candle. The scent is teakwood & tobacco and it smells sooo good. I would have never guessed that I'd like a tobacco-scented candle (I think cigarettes stink), but I smelled one out of curiosity when we were on our trip to the South and really liked it. I regretted not buying it then, so I was glad when I saw that Lulu & Georgia had the same one!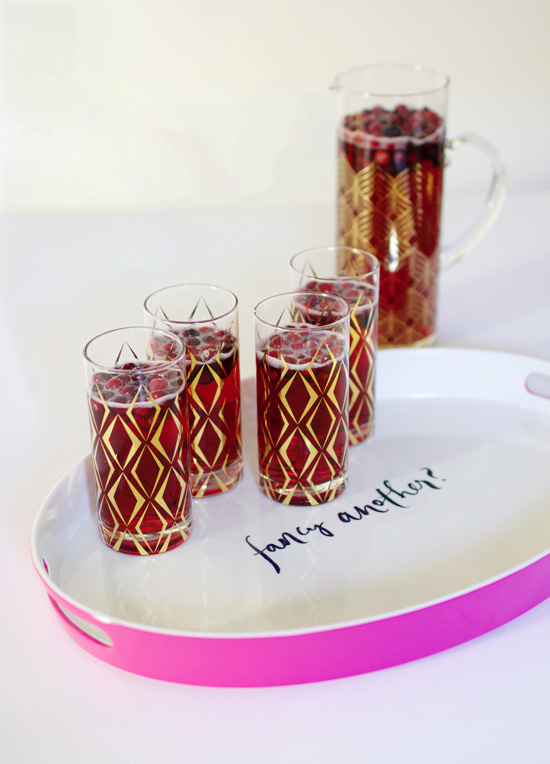 I also got a few things for our dining room. My favorite is that "fancy another?" tray. I love it! And I'm pretty obsessed with the glasses and pitcher too. Give me everything pink and gold.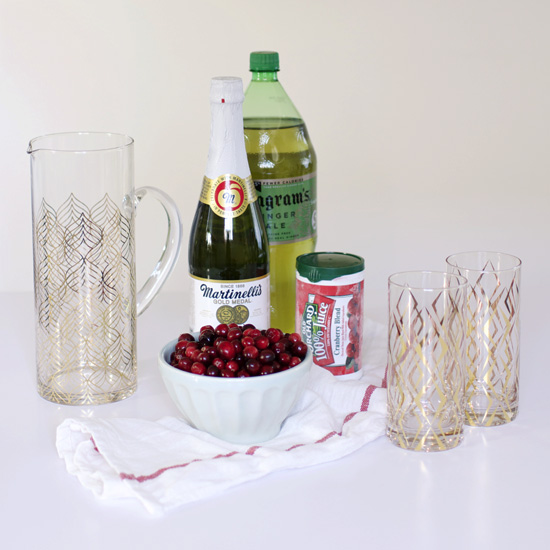 I also thought it would be fun to share the recipe for the drink I have in these photos. I made it after Thanksgiving with some leftover Martinelli's and cranberries, but it would be good any time! It's quick and easy, refreshing, and not too sweet (and did I mention, really easy?). If you prefer something a bit sweeter, you could always add sugar or lemonade.
Ingredients:
One can of cranberry juice concentrate
One bottle of Sprite or ginger ale
One bottle of sparkling cider (or sparkling wine)
Fresh cranberries
Just mix together the top three ingredients and top with cranberries! Easy.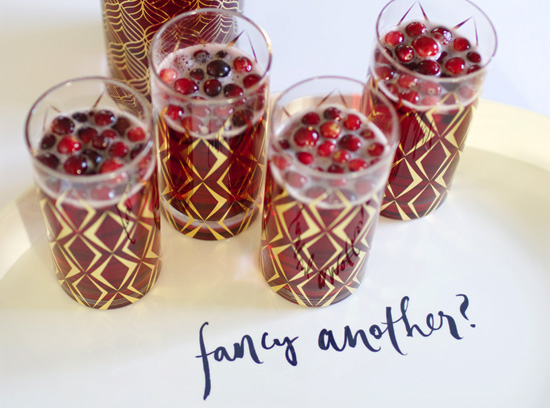 Whether it's something you picked up on a memorable trip, a funny art print, or a cheeky accessory...what are the items in your home that make you smile whenever you see them?
Plus, use the code AHIL20 to get 20% off at Lulu & Georgia!
Thanks to Lulu & Georgia for partnering with me on this post! Be sure to check them out for more awesome gift ideas and home decor with personality.