Happy Friday, ladies! (and gents?) Hope you all had a great week and have fun plans for an even better weekend. We haven't done a lot of typical "fall activities" yet this year, so tomorrow we are planning to go up to Bellingham by way of Chuckanut Drive. It's supposed to be gorgeous with all the leaves turning color. Then we'll hang out in Bellingham for awhile, and I want to go to an apple orchard while we're there. Fellow Washingtonians, do you know of any specific activities, shops, restaurants, or farms we should visit while we're up in Bellingham?? Or places in the Seattle area for future reference? I'm always up for suggestions. Now, on with the links from this week. Enjoy!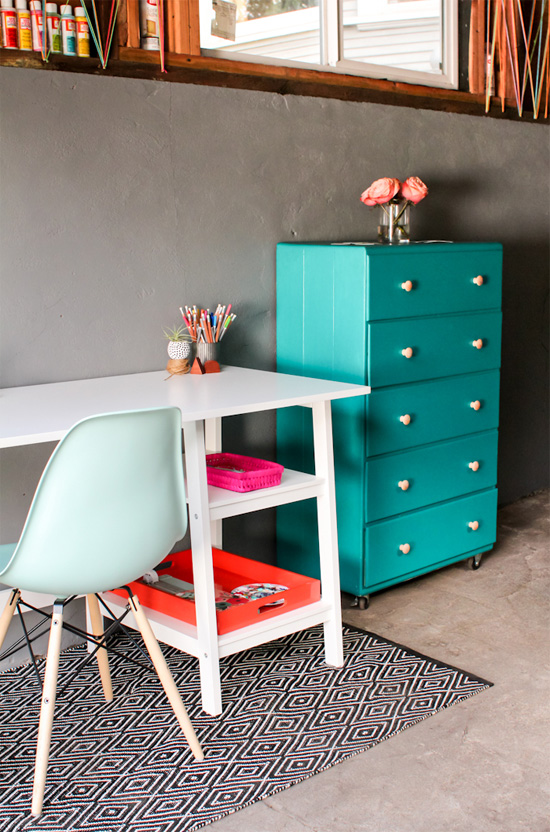 1. My all-time favorite link from this week was The Crafted Life's garage makeover. OMG, she really did it. She turned a nasty garage into a totally inspiring and beautiful space that I would love to spend time in. Ten clapping hands emojis for Rachel...maybe more!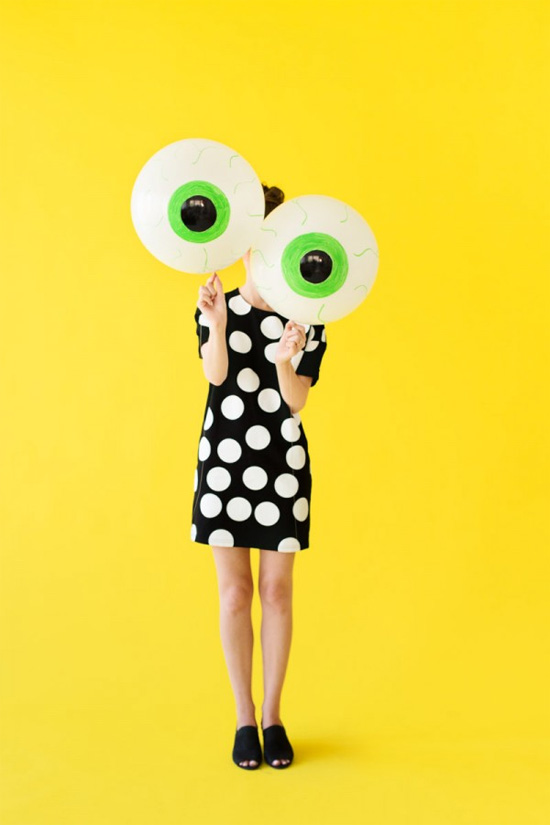 2. These eyeball ballons by Studio DIY are the perfect mix of cute and creepy for Halloween. Eye love 'em!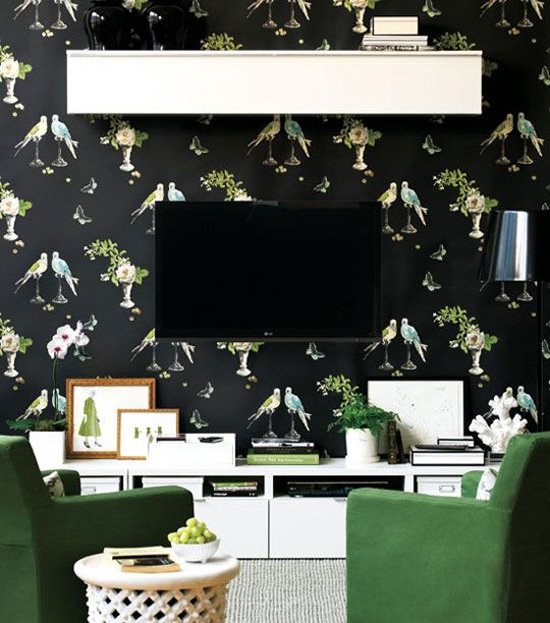 3. I shared some ideas for how to incorporate your TV into your decor seamlessly on Bali Blinds.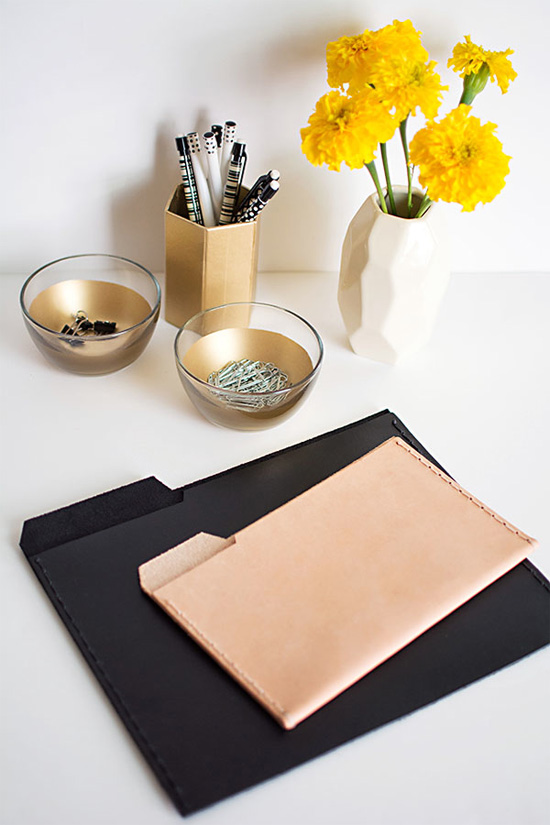 4. These DIY leather file folders by Homey Oh My are absolutely beautiful. I They'd be great as tablet cases too! Christmas gifts? Too soon??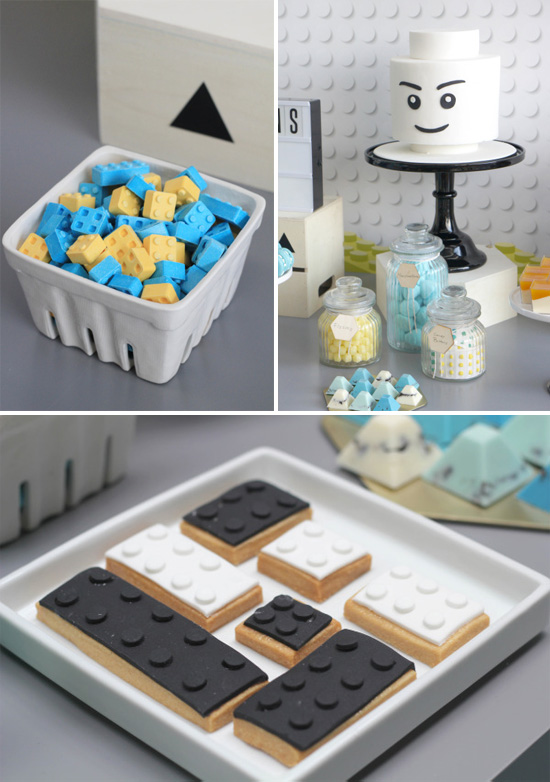 5. I don't have any kids, but I do think Legos are pretty cute...so when I saw this modern Lego birthday party on SMP Living, I was totes a fan. Everything about it is awesome.
6. And last but not least, I fell in love with these colorful paper plants, found on Patchwork Harmony. Do you recognize the monstera leaves? All my fellow black thumbs...this could be our solution! Paper plants for all.
Have a great weekend everyone! Get outside and do something fun :)


Over the weekend, I stumbled across the hashtag #SundayPunday on Instagram and promptly lost about an hour scrolling through it and chuckling to myself. I already showed a bunch to Ben, which he greatly enjoyed tolerated. One of my favorites: "dude, that camping trip was in tents." Ha! But what's even better than a great pun is when you find one that's adorably illustrated as well as funny. And that holy grail combo can be found in the work of Gemma Correll. I seriously LOVE all of her illustrations! Gemma went to art school in Norwich (England) and has worked for an impressive list of clients, including Hallmark, The New York Times, Oxford University Press, Knock Knock, Chronicle Books and The Observer. Besides being a talented illustrator, she is super funny. Even her About Me page cracked me up--especially the section "What other people are saying about my work." See for yourself!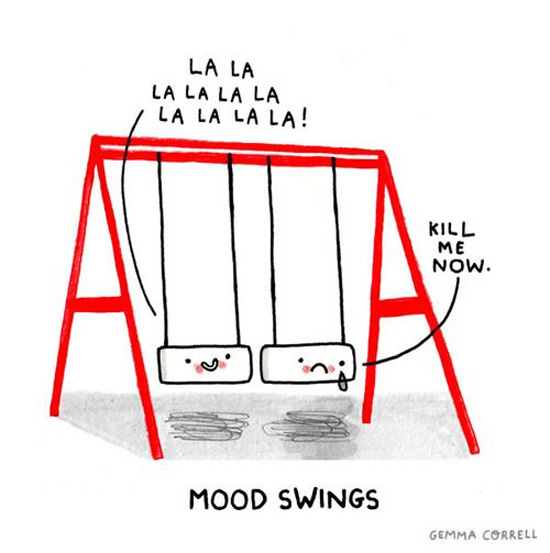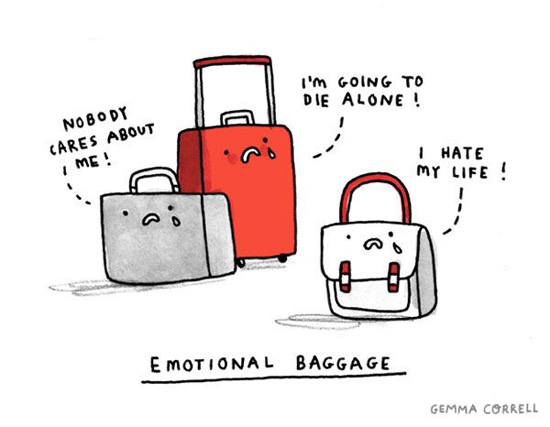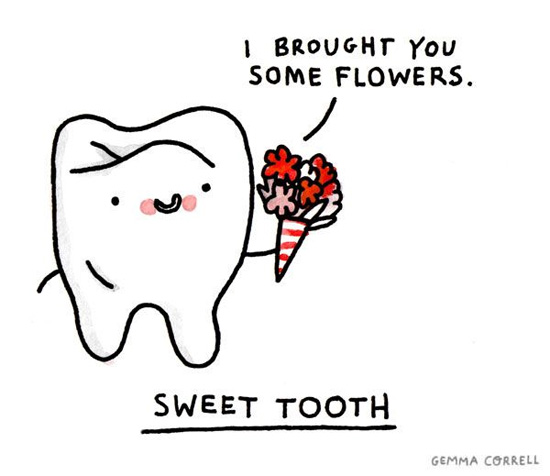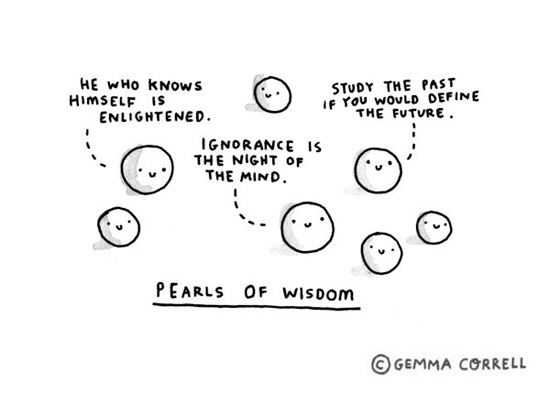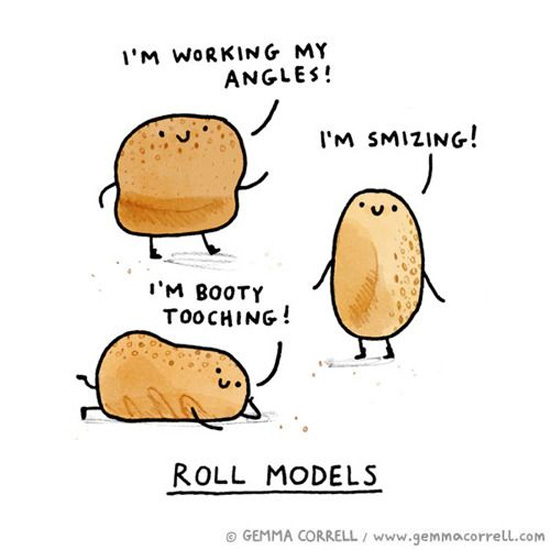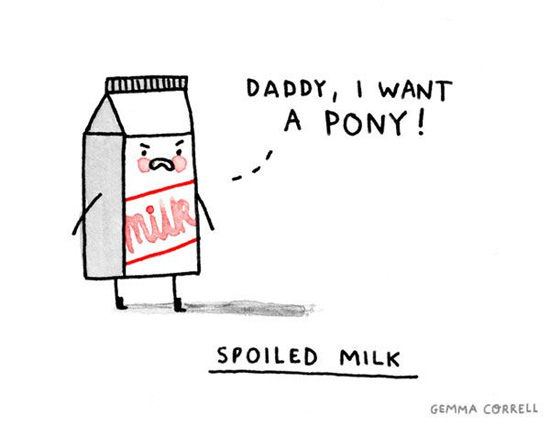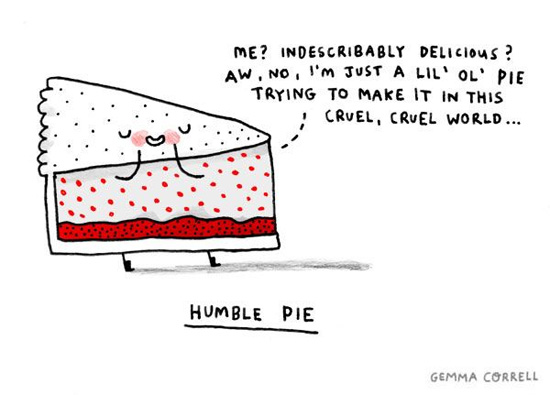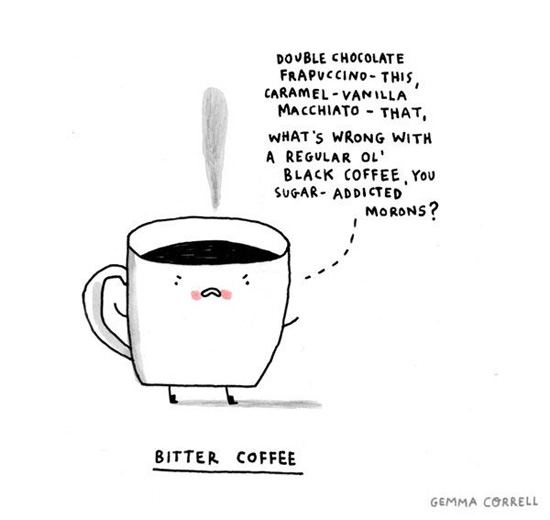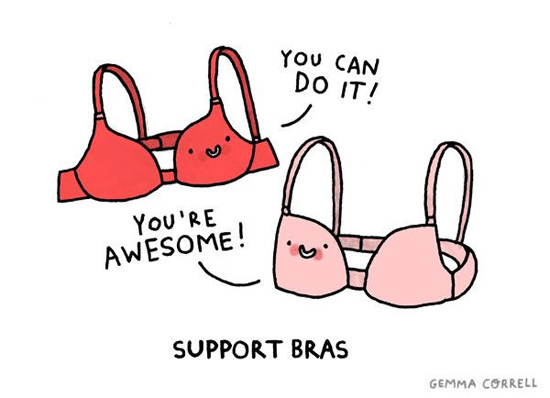 Oh my gosh, they're all so cute, amiright?! Which one is your favorite? I love them all, but I'm particularly fond of the "roll models." Especially the smizing one…too much cuteness to handle.
All images via Gemma Correll. Also check out her blog.


I've had my new phone for a couple weeks now, but I've put off getting a case for it because I want to get a cute one and a lot of my favorite stores don't have iPhone 6 cases yet. But I'm kind of a klutz and I'm afraid if I don't get a case, I'm going to drop my phone and crack the screen! So I did a little digging around to see if I could find some iPhone 6 cases that I like. Good news, I found a few contenders! What do you think? Do you have a favorite out of all of these? Have you seen any other stores that are selling cute iPhone 6 cases? If so, please share--the pickings are kind of slim right now…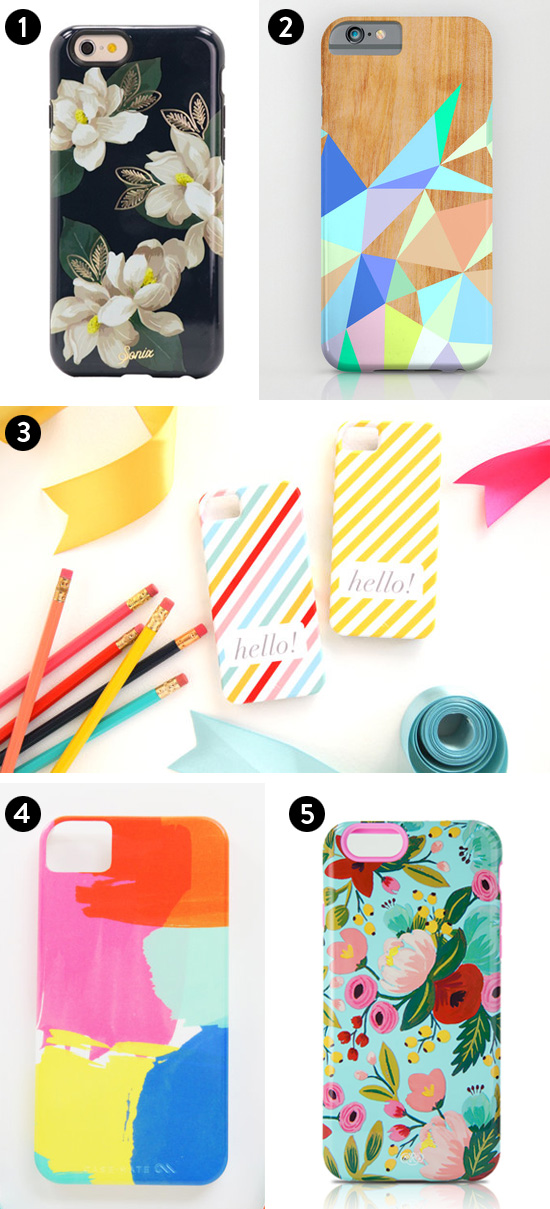 1. Dahlia - $39.99 / 2. Wooden Geo - $35 / 3. Neapolitan Stripe - $28.50 / 4. Painter's palette - $28.50 / 5. Garden Blooms - $35
I have to say, even though there aren't a ton of options out there, I do think all of these are pretty cute and I would be happy with any of them. I'm kind of leaning towards 4 or 5 right now. Opinions?

Hey guys, happy Monday! Hope you all had a great weekend. Ours was fun, but it went by way too fast! Since I didn't have a ton of time to put together today's post, I thought it would be the perfect time to share these guides that I've been working on for eBay. I told you guys about my first one, How to Decorate an All-White Room, in this post, but I've written a bunch more since then that you probably haven't seen yet. I'd love for you to check them out!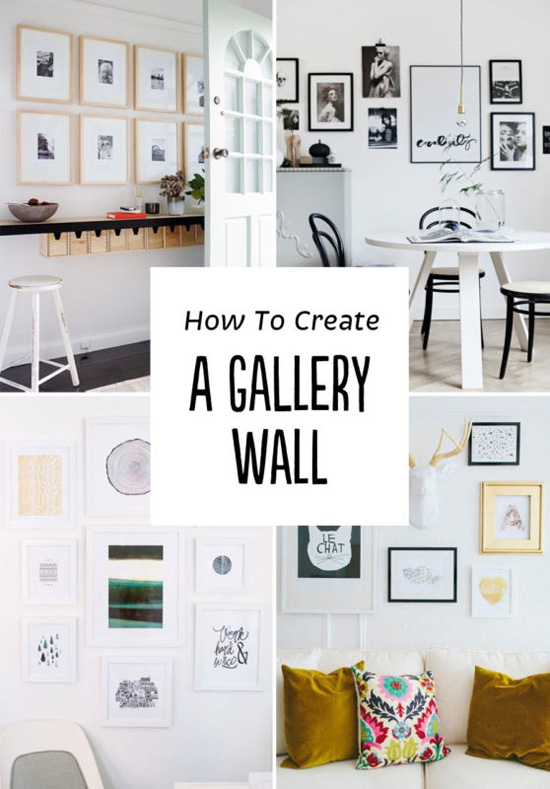 1. How to Create a Gallery Wall: I mentioned this guide when I shared photos of my new gallery wall. If you're feeling a bit unsure with how to begin your own gallery wall, definitely give this a read.
2. 15 Super Easy Ways to Decorate for Halloween: If you don't like to spend a lot of money on seasonal decor, this guide is for you. These ideas are all cute and clever…and most of them can be made with supplies you already have in your house (or can easily get online). The ghost fridge is my favorite. So easy for a party (all you need is black paper)…and the result is immediately recognizable!
3. How to Take Better iPhone Photos: I'm definitely not an expert on the topic--there are tons of people whose iPhone photos put mine to shame--but I've learned a few things along the way so I thought I'd share a few simple tips.
4. 15 Creative Ideas for a Fall Wedding: I rounded up 15 easy and beautiful ideas that would be perfect for a fall wedding. My favorite? Probably the cable knit wedding cake. Or the s'mores. I really want someone to have a wedding where there's a bonfire and s'mores at the end…and I want to be invited. Okay?
5. How to Plan a Baby Shower: I wrote this one while I was planning my sister-in-law's baby shower. We actually did a rain shower theme (complete with a clear umbrella) and we also did the game with the plastic babies frozen inside ice cubes. If that sounds weird, you'll have to check out my guide to see the context :)
6. 7 Decorating Rules to Break: Rules, schmules! When it comes to decorating, there is no one "right way" to do it. From brightly colored furniture to painted ceilings to mismatched anything, I say if you love it, go for it.
7. 13 Creative No-Carve Pumpkins: I honestly hate carving pumpkins. Maybe it's because I'm too ambitious, but I always go in thinking it's going to be awesome and end up irritated and frustrated, with a pumpkin that looks nowhere near what I intended. Sooo I love all these no-carve ideas. Paint, glitter, or drilling holes…those I can handle.
8. 10 Must-Read Decorating Books: This list is a mix of books that I own and love and ones that I really want to get. Have you read any of them? Do you have other suggestions for books that I should read?
See all the guides I've written for eBay here. Hope you like 'em!