Today's the day!!! We are heading to Iceland, Italy, and France for three weeks and I am SO EXCITED. I don't have any guest posts lined up so it's going to be quiet around here until I get back…but if you miss me, I'm pretty sure I'll be flooding Instagram with photos, so you can always follow along there (@athomeinlove)!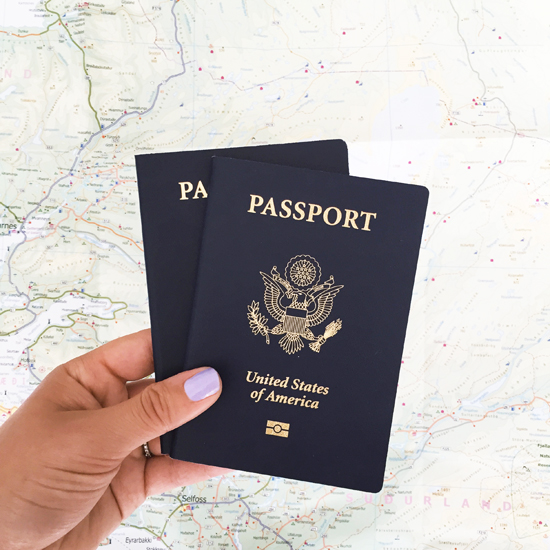 I'll be back in mid-October! Can't wait to tell you guys all about it :)


My favorite DIY projects are easy, inexpensive, and practical as well as pretty. This one fits the bill, if I do say so myself! I partnered with Kendall-Jackson to make a simple, modern wine rack that you can DIY in minutes, with just a few inexpensive supplies from the hardware store. Head over to their blog to get the how-to!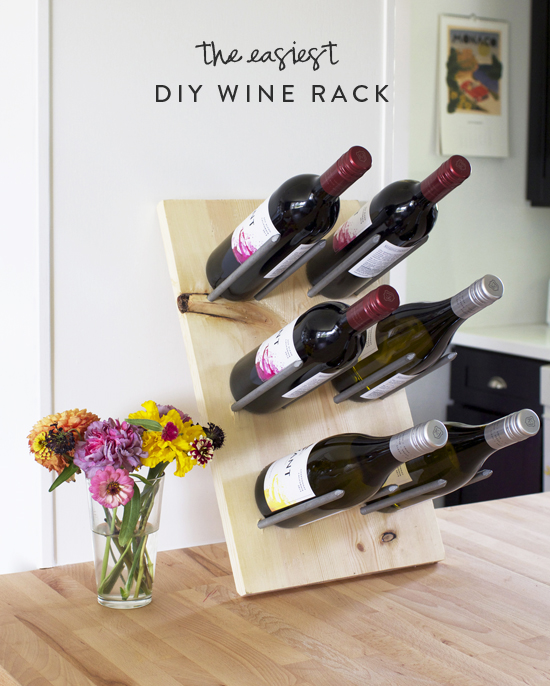 Ben told me that my wine rack looks kind of like a torture device on it's own (whoops, not my intention)...but once the wine bottles were in, we both loved it!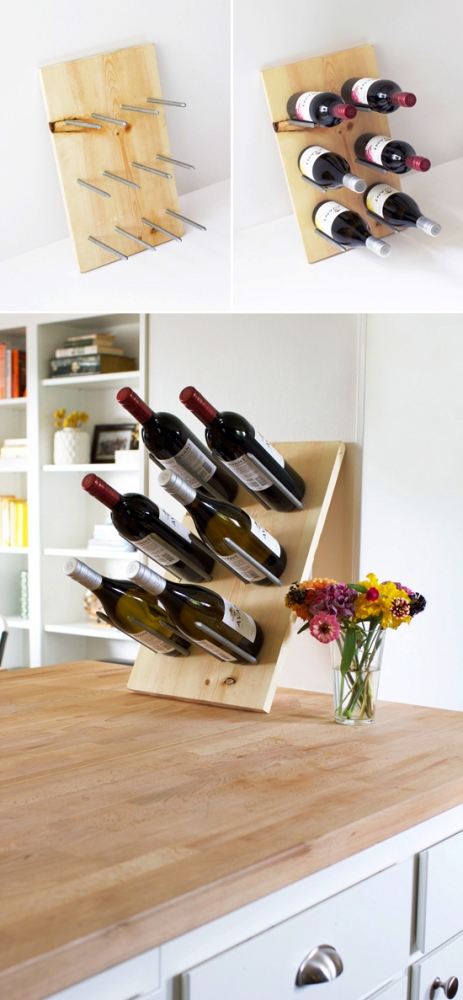 The sleek, clean design lets the wine bottles be the stars of the show. And it's super customizable, too! You can easily adjust the instructions to make your wine rack wider, taller (even floor-standing)--whatever works for the size of your wine collection.
Thanks to Kendall-Jackson for partnering with me on this post.
.


I came across the first photo last week, and loved the idea of painting a piece of furniture the same color as the wall...so I did a little digging and found some additional examples! This is such a simple concept, but yet so chic and fresh. And it's practical too, especially for a small space. Furniture that blends into the wall will keep your room from feeling too cluttered...and hey, it'll save you money on paint, too!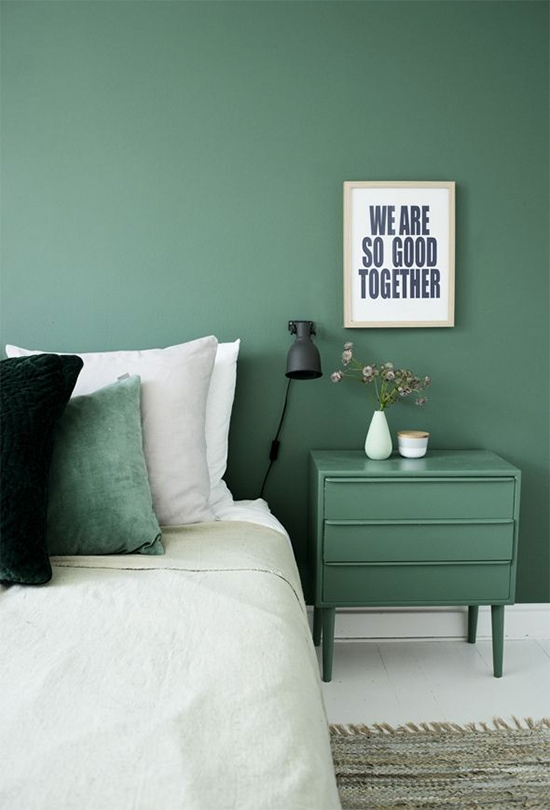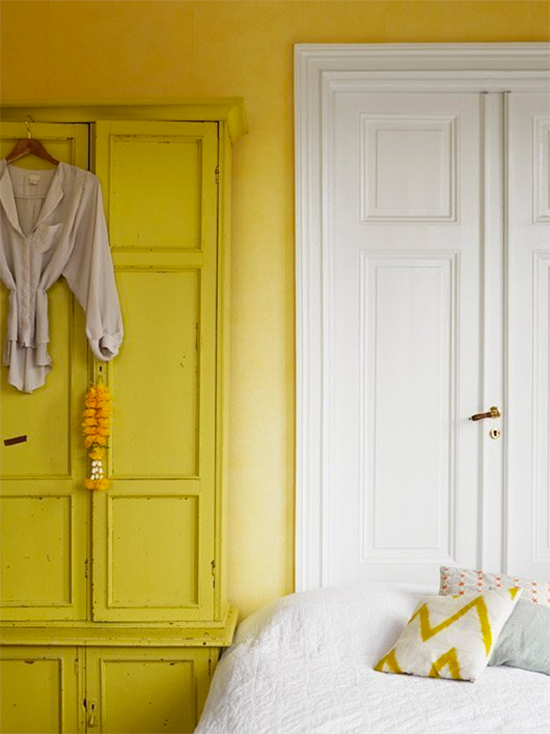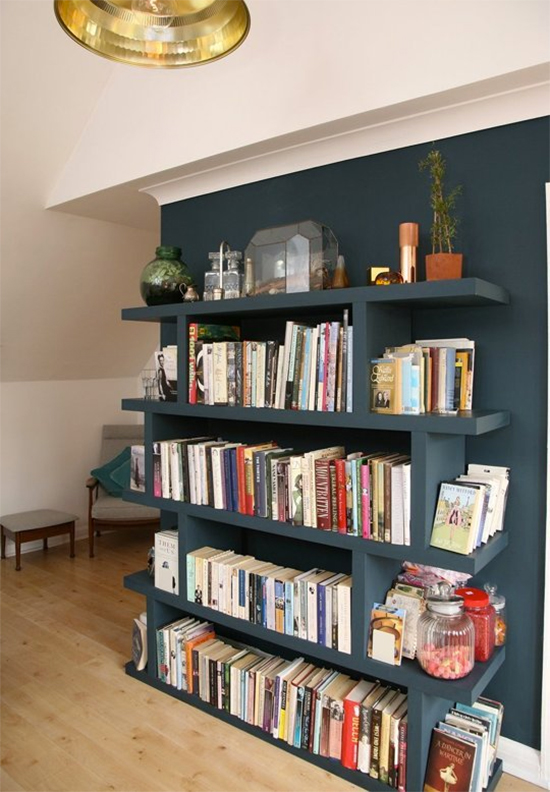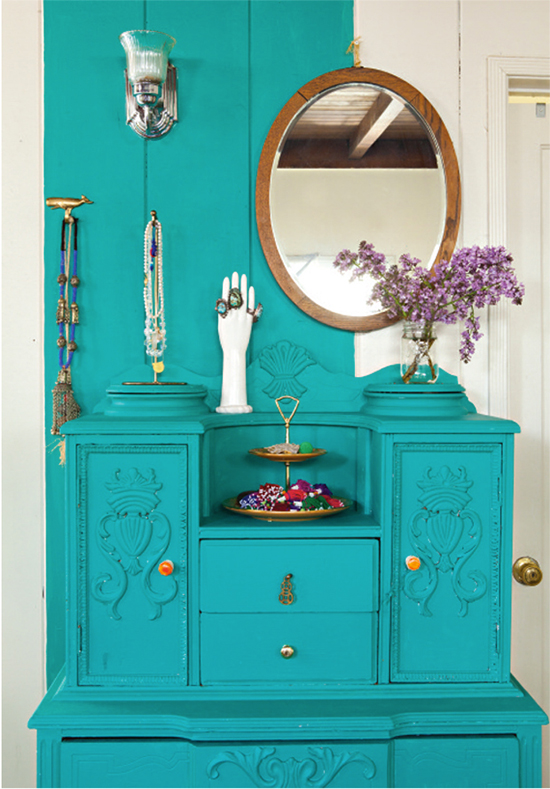 If you don't want to paint the whole wall, you could do one thick stripe that matches your furniture.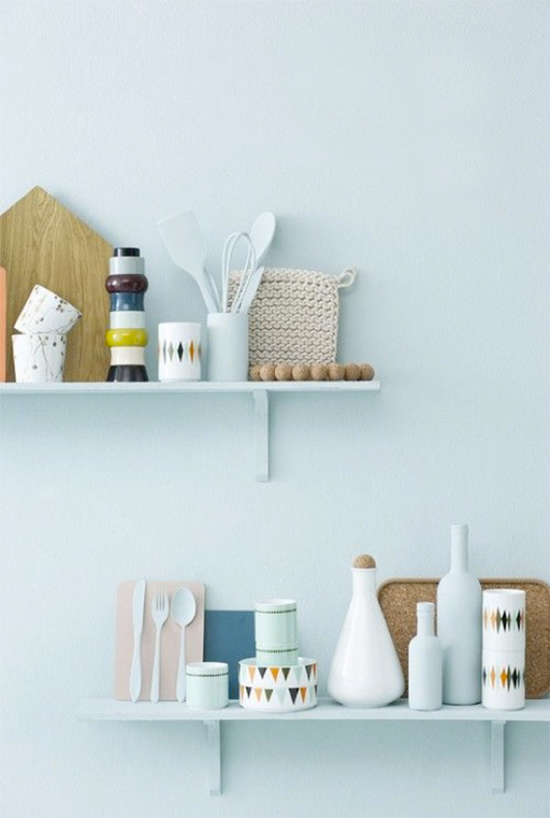 Or if you don't want to paint a whole piece of furniture, try something small, like shelves or a wall of picture frames. I love how these blend right in with the wall, while still adding some texture and interest.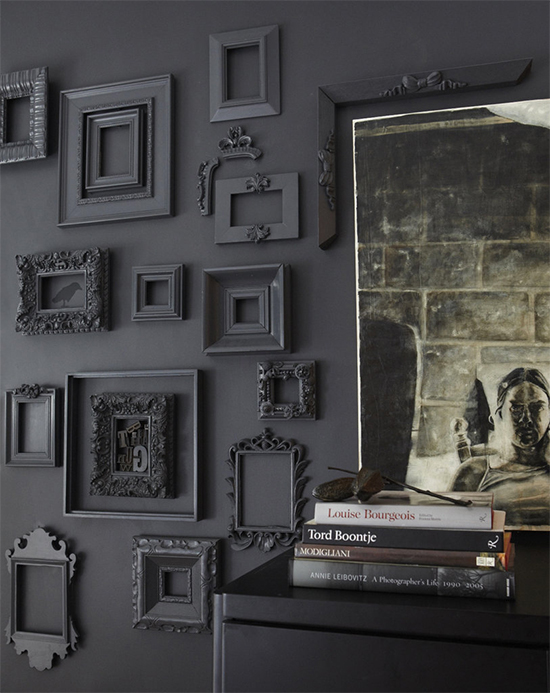 What you think? Would you try this idea?
Image sources: 1 / 2 / 3 / 4 / 5 / 6


Hey guys! I'm over on Bali Blinds today, sharing some different ways to decorate your mantel for fall. With the weather getting cooler, one thing I'm excited for is snuggling up on the couch with Ben, with a fire crackling in the fireplace, a bowl of popcorn and a mug of hot cider. Which got me thinking, now is the perfect time to update your mantel (you know, so it looks good for all those cozy evenings by the fire)! There are lots of different ways to approach it, but today I thought I'd share a super easy trick for styling a mantel: line up a bunch of similar objects all in a row, then hang a larger piece in the center behind them (like a mirror, a clock, or a large piece of framed art). That's it! It's a really easy formula that works every time--and it looks just as cool as if you'd carefully selected a bunch of different objects and spent hours styling them just so.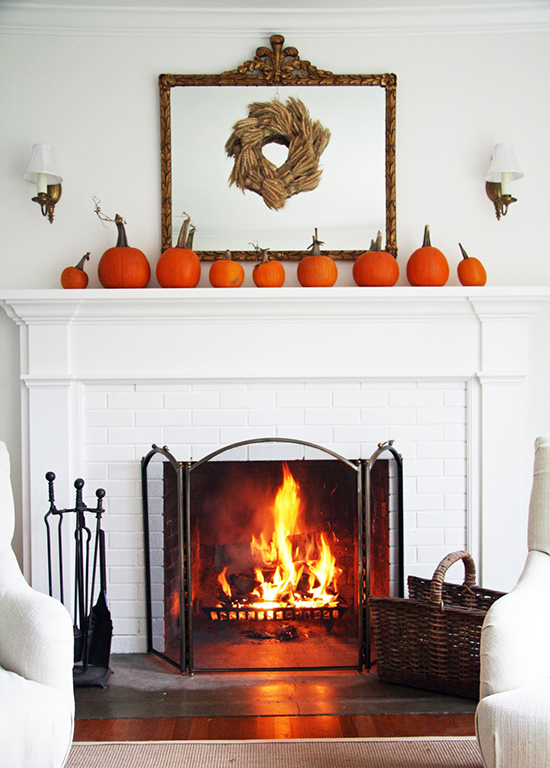 The key is to find things that are alike but not exactly the same. Objects from nature are perfect for this, since they always have small variations--like a lineup of pumpkins, vases filled with flowers, or some river stones.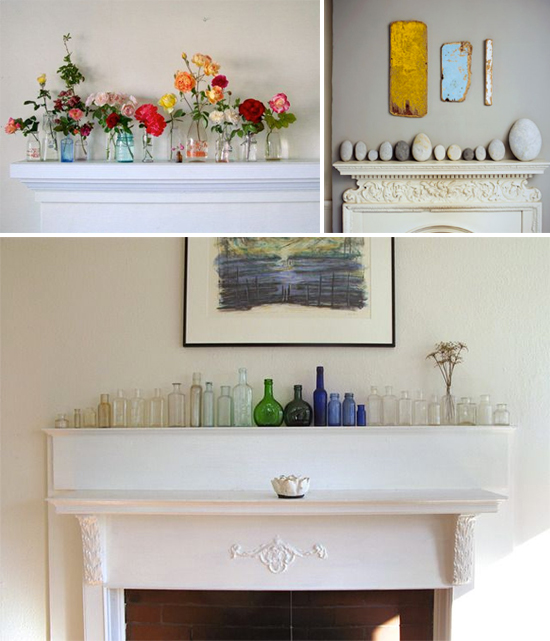 Collections of pretty bottles and jars also make great displays (and double as storage!).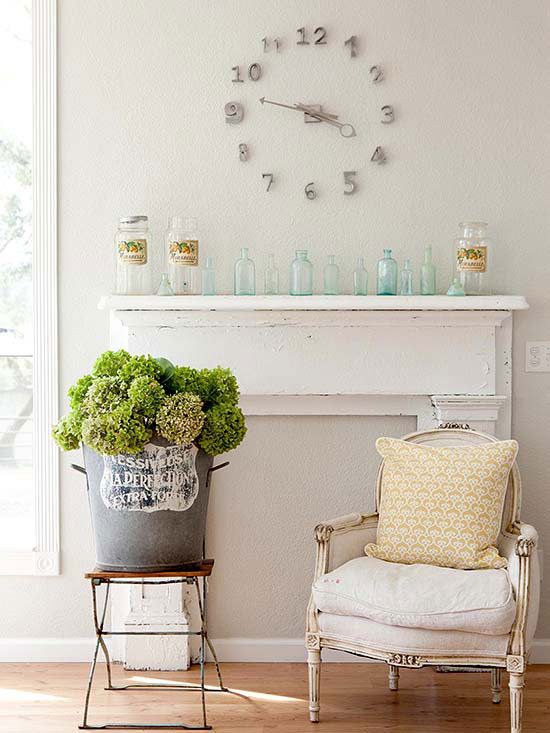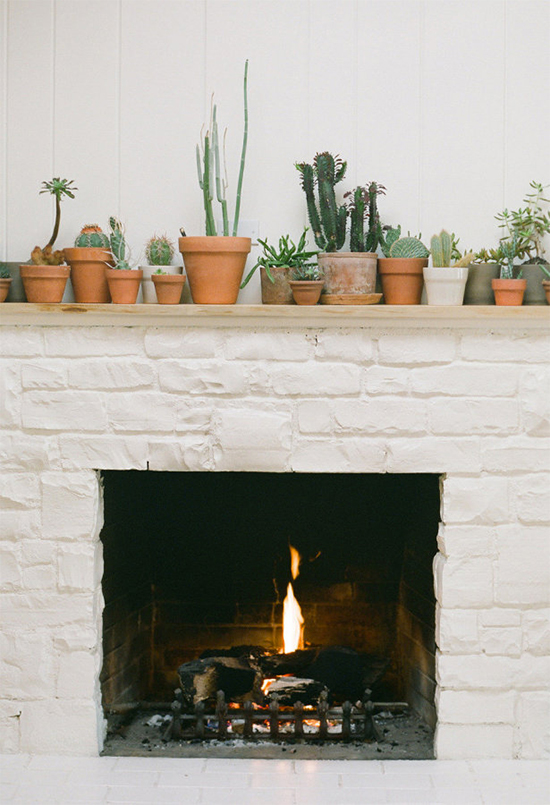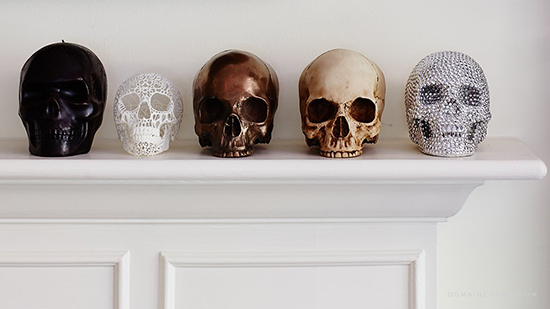 Last but not least, this skull mantel would be perfect for Halloween, don't you think?
Check out my post on Bali Blinds for five other easy ways to style your mantel this fall!