I want to get back into posting decorating inspiration from around the web, along with trends I notice and tips for implementing them in your own home. Today I thought I'd share my favorite formula for a stylish living room: a fireplace flanked by two bookshelves. I love this look! It's popular right now, but is also a classic combination so you don't have to worry about it going out of style. Built-ins are the way to go if you can swing them, but this look can also be done with floating shelves or standing bookcases.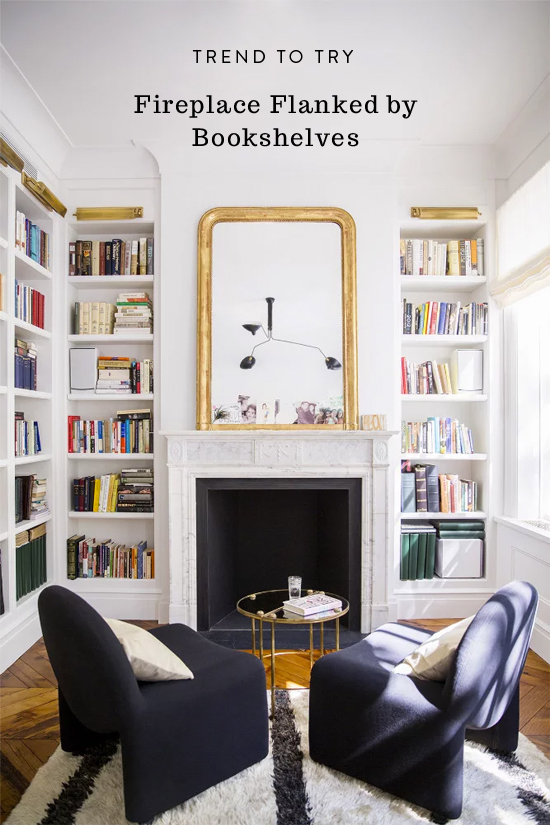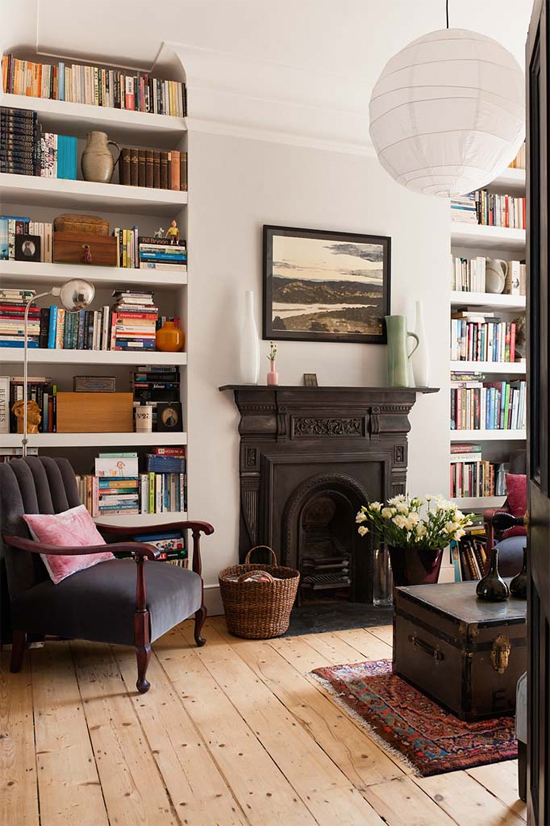 For the fireplace itself, I looove antique cast iron inserts like the one above, but since I'm not likely to ever have one ($$$), I also love the humble, modern fireplace below. And I have to admit, after living in a house with a gas fireplace, it's really nice and convenient to have a roaring fire with just the click of a button. So that's probably what we'll do in our future house.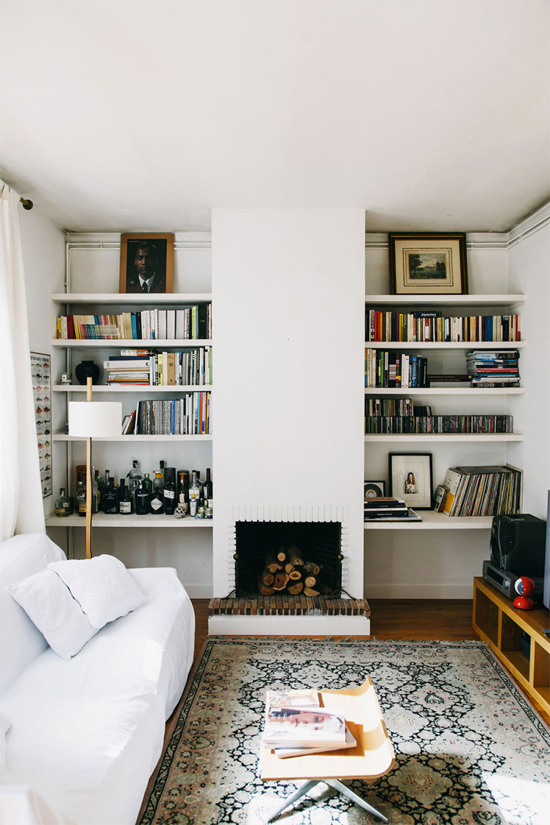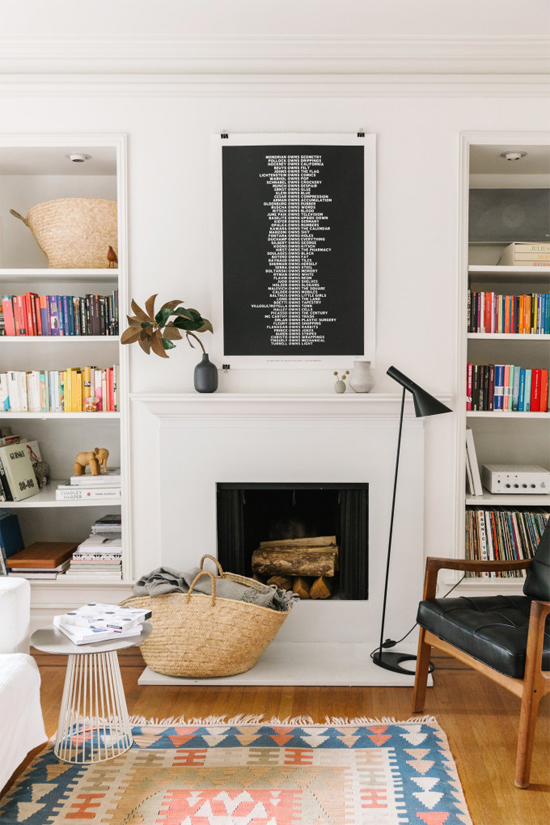 For the bookshelves, I love the look of floor to ceiling built-ins. There are plenty of DIY tutorials for these, if you're looking to save money.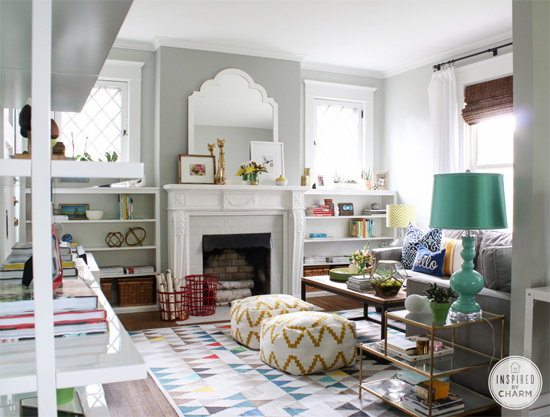 But if you have windows that you don't want to block, or if you decide to go with floating shelves, you might want to install your shelves just to the height of the mantel. This is an option that could work even for renters! You'll just have to take the shelves out before you move.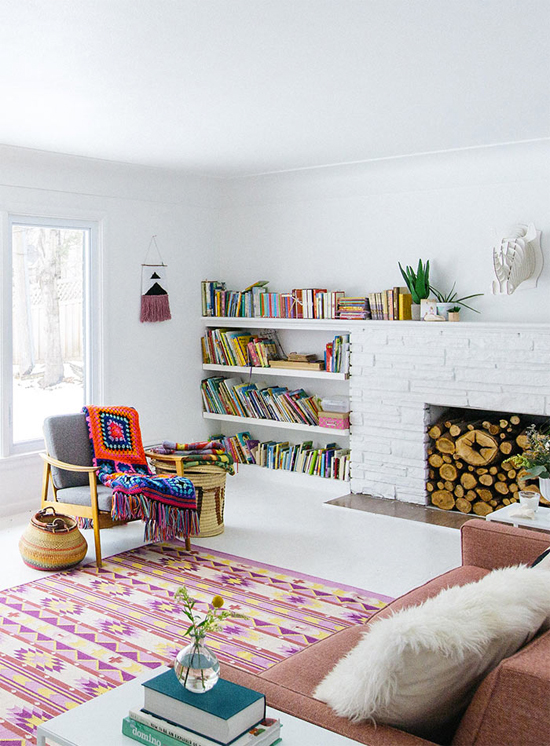 Side note: If you have a nonfunctioning fireplace, check out this post for some ideas of what to do with it.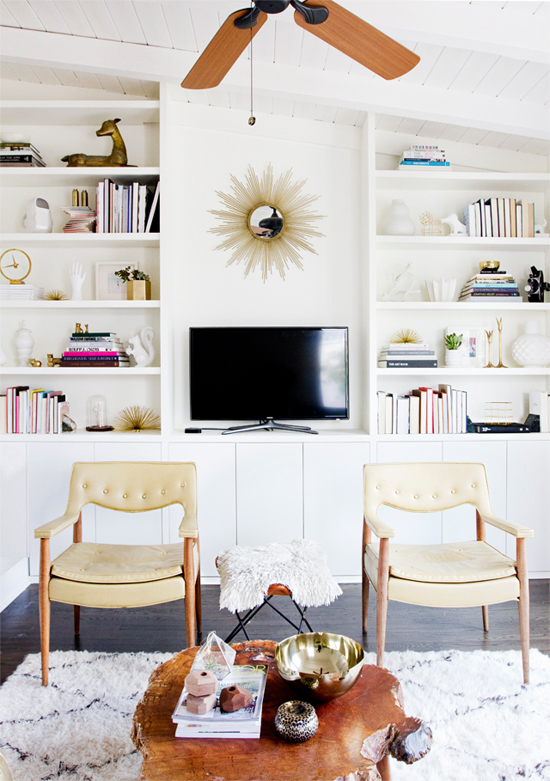 Don't have a fireplace at all? You can get a similar look by flanking your TV with bookshelves. After all, the TV is sort of the modern fireplace--the focal point that everyone gathers around (like it or not).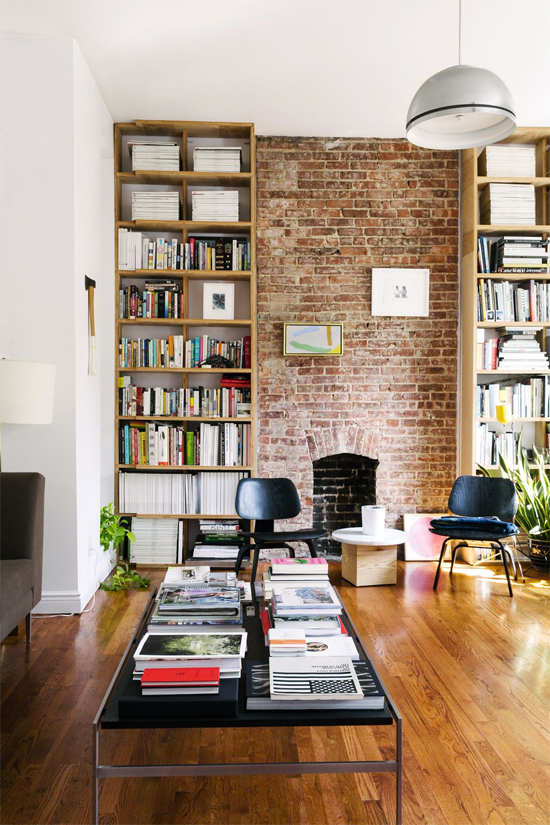 Which of these rooms is your favorite? And are there any trends you've seen that you'd like me to write about?


Happy Friday! I'm taking a break from all the baby stuff to talk about one of my favorite pieces of lighting AND give one away to a lucky reader! George Nelson bubble lamps are a modern design classic that come in several shapes and sizes. They're so simple and yet so beautiful, which makes them a versatile piece that can work in a variety of different spaces, from offices to boutiques to stylish homes. You've seen them around, yes? If you've ever wanted to get your hands on one, this is the perfect time because Modernica is doing a clearance sale on all their open-stock and floor model bubble lamps. I pulled together some inspiration photos to convince Ben that we totally need one. ;)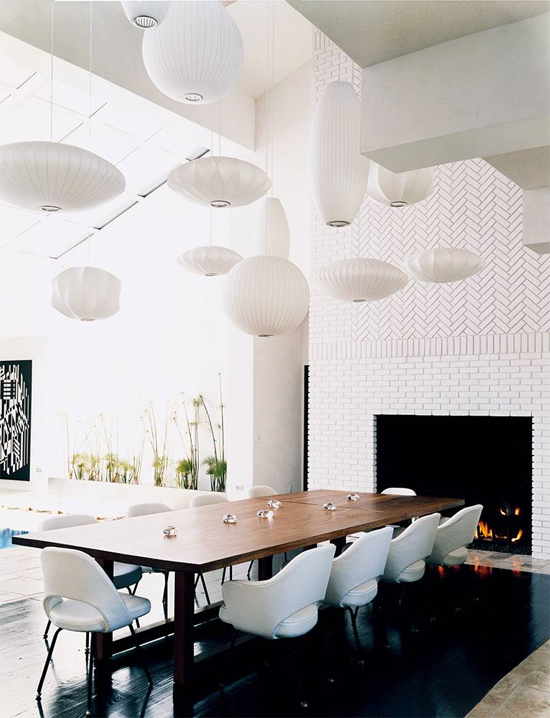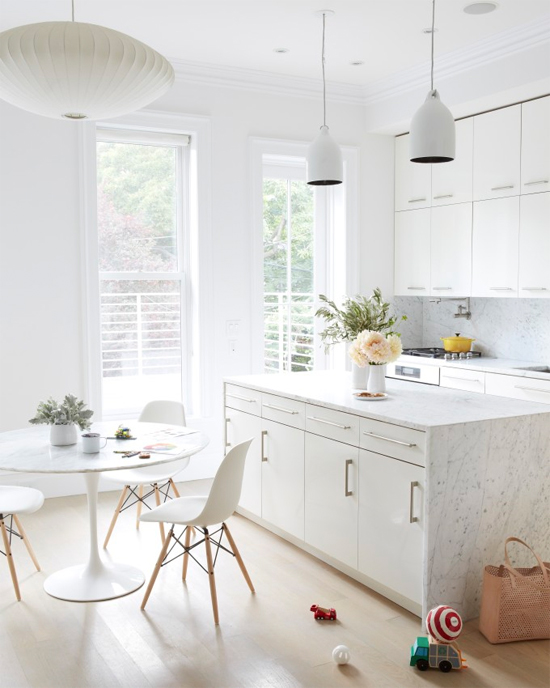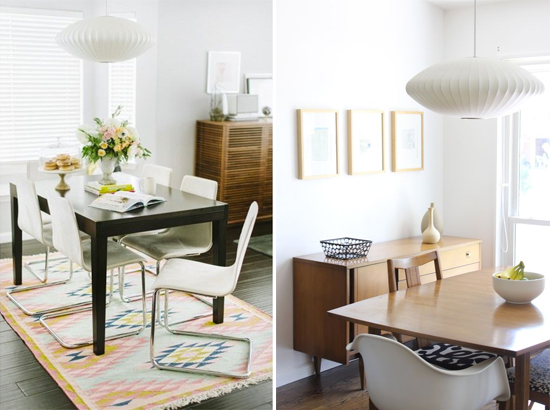 We snagged ourselves a saucer, which I'm planning to hang over our dining table like the examples above...but bubble lamps also look awesome in the bedroom, living room--wherever.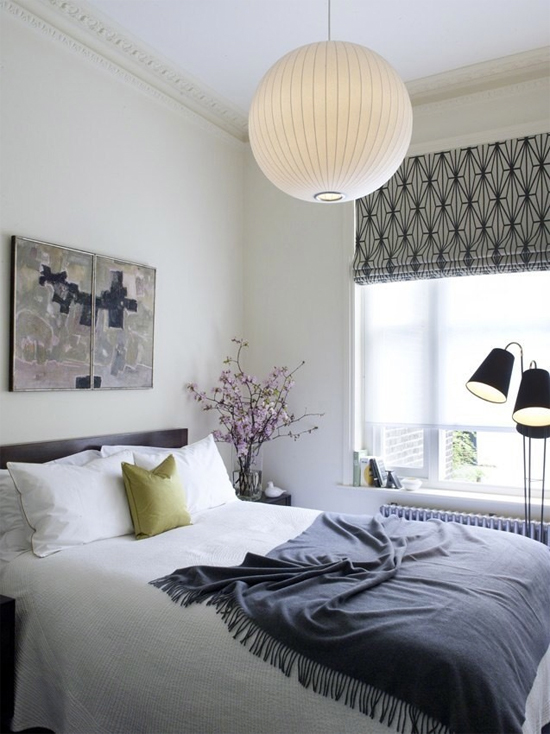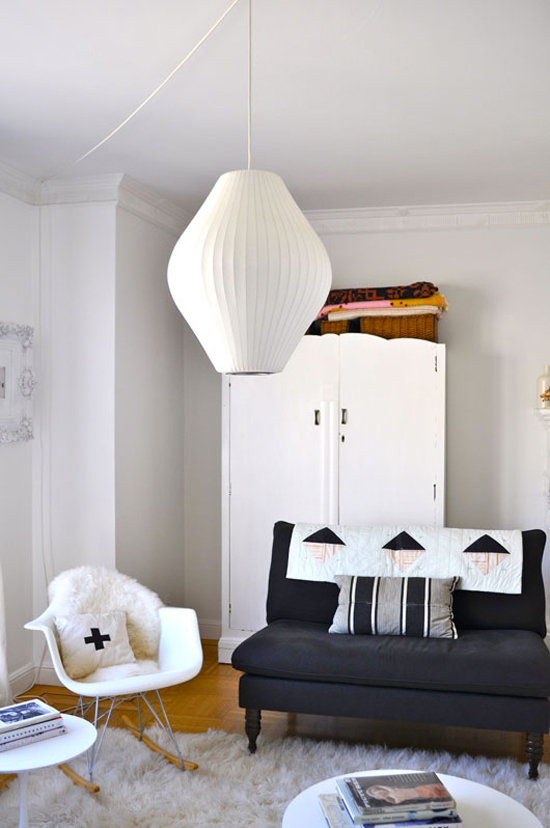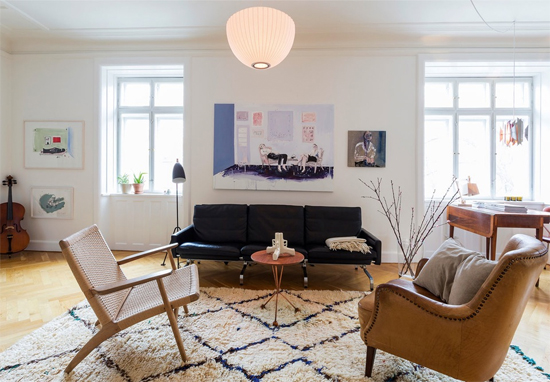 So pretty, right? I just love these lamps. They're like the grown-up version of a Japanese paper lantern. Enter the giveaway below for a chance to win a bubble lamp of your choice from Modernica's clearance sale!
And I'd love to know, what's your favorite style of bubble lamp?
Sources: 1 / 2 / 3 / 4 / 5 / 6 / 7
Thanks to Modernica for partnering with me on this post!


When Ian was born, I didn't buy him a single article of clothing. We got a bunch of preemie and newborn clothes as hand-me-downs and gifts from friends, and he was swaddled most of the time at the hospital anyways. But now that he's home and has outgrown his preemie clothes (yay!), I've been doing a little shopping. And let me tell you, shopping for baby clothes is FUN. Way more fun than shopping for myself--especially since I'm definitely in my "fourth trimester" and not feeling the most svelte. I'm trying not to spend too much, since I know Ian will outgrow these clothes soon and will probably also poop/pee/spit up on them too. So I've been looking for shops with cute clothes at reasonable prices. Here are my favorites, so far!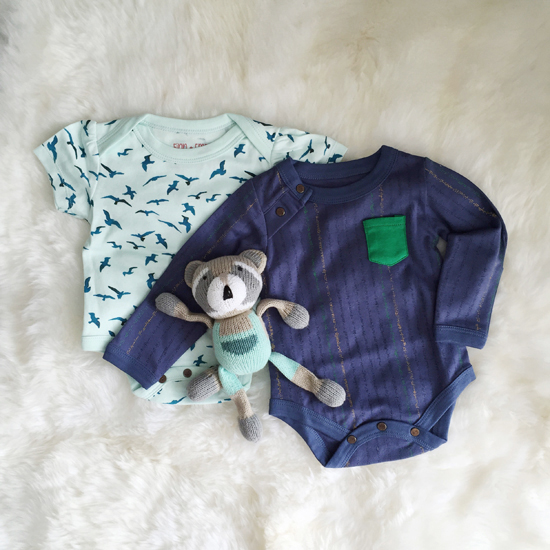 Basic - For the majority of his wardrobe, I'm getting Ian clothes that are basic, inexpensive, and not too trendy, so we can use them again with future kids. That mostly means lots of cotton onesies in simple patterns and colors.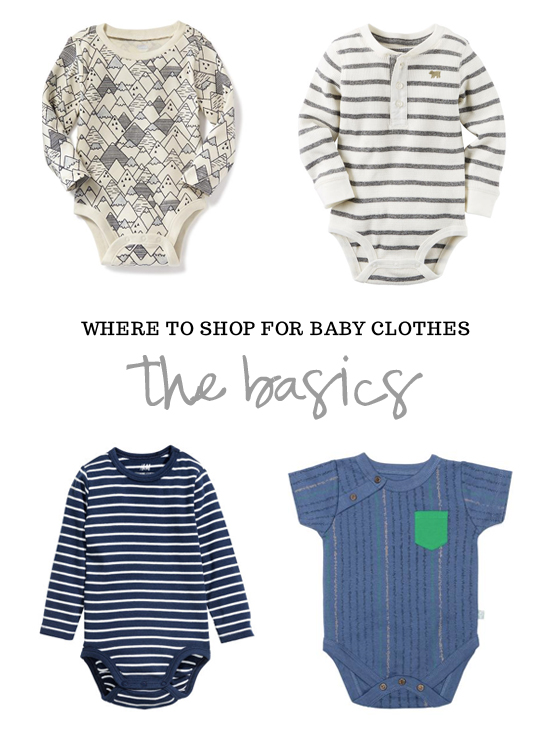 1. Old Navy - I haven't shopped at Old Navy for ages, but I was pretty impressed with their baby section...they have some really cute designs at great prices!
2. Carter's - This brand is sold at lots of different stores, but you can also shop directly on their website. They're one of the few brands I've found so far that make preemie and newborn sizes, in case you need that.
3. H&M - Another good source for inexpensive baby basics, as well as some trendy stuff. No surprise there.
4. Finn & Emma - I recently came across this shop and adore everything they sell. Their clothes are not as cheap as some of the brands above, but are well-made from 100% organic, super-soft cotton.
Special - I would never buy anything really expensive for a baby, but it's nice to have a few pieces that are a little more unique--for baby photos, special occasions, or just for fun. Here are a few shops that are great for that.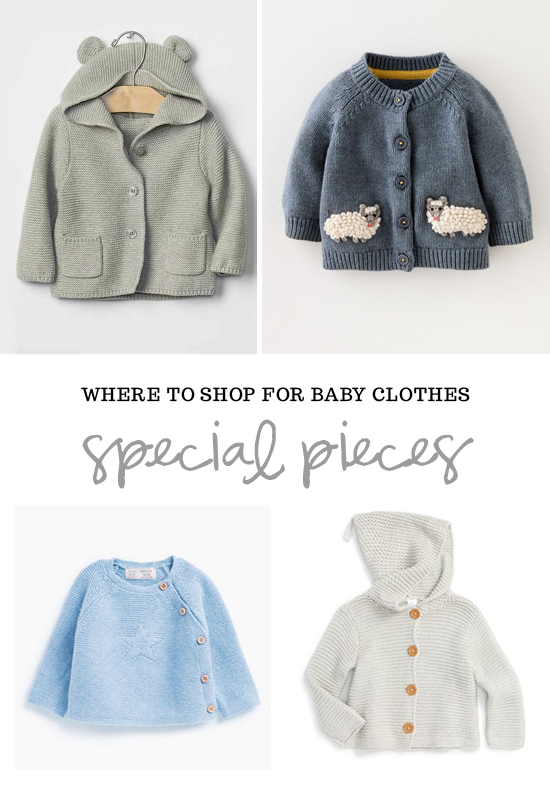 BabyGap - This has been my go-to for baby shower gifts in the past. They have so many cute, on-trend pieces!
Baby Boden - I absolutely love Boden, both for adults and little ones. A great source for pieces that have that special attention to detail.
Zara - Lots of stylish pieces at fairly reasonable prices. I especially love their knitwear (you can probably tell, I think baby knits are just the sweetest).
Nordstrom - A one-stop shop for a variety of price points, brands and styles--all in one place. They also have their own Nordstrom Baby brand that's pretty cute. We were gifted a bunch of clothes from there since Ben works at their HQ--super soft and nice quality.
Where are your favorite places to shop for baby clothes? Any other cute, affordable brands that you love? Let me know in the comments!

I'm super excited to share Ian's nursery with you all today! I was looking back at the inspiration board that I posted back in April, and I think we stayed pretty true to it. We partnered with Hayneedle.com for most of the big items, choosing classic, neutral pieces that will last for many years and future kids. Then we brought in color and whimsy with toys, textiles and art. We wanted Ian's room to have elements of nature throughout it, without getting into the cheesy theme territory. To accomplish that, we incorporated outdoorsy art, woodland animals, a wood stump side table, and lots of stars. I really like how it all turned out!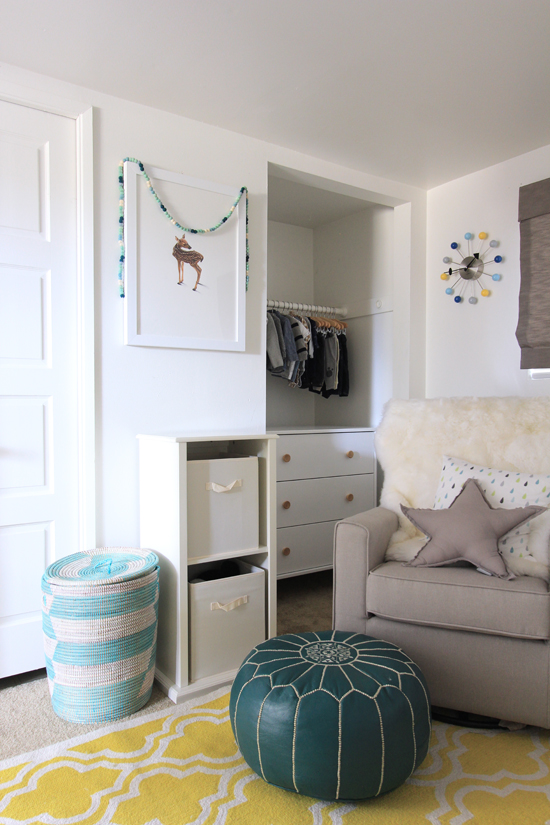 Ian's room is pretty small (it's our former "guest room"), so I looked for attractive storage solutions, like this toy storage tower with canvas baskets, a cute laundry hamper, and a bookshelf shaped like a tree. I also put his dresser in the closet, since his clothes are so short anyways. It's a good way to save space in a small room.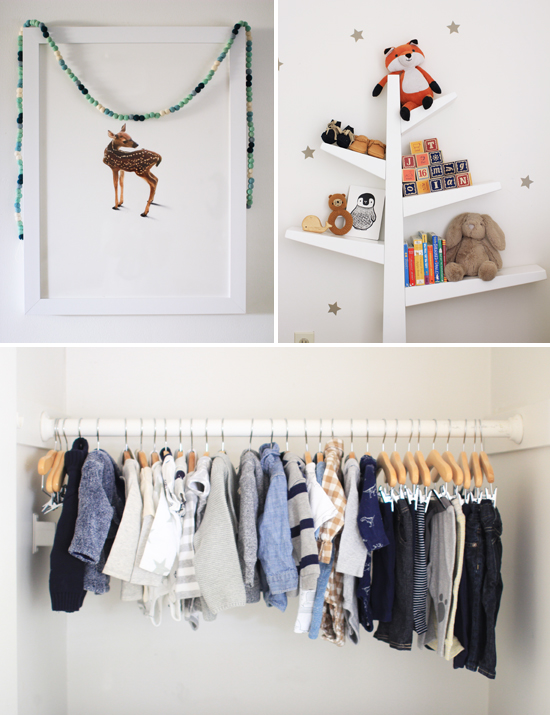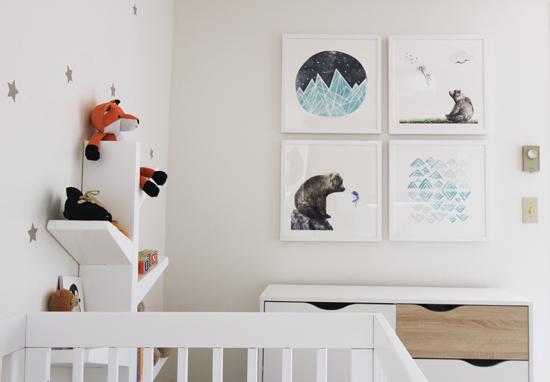 For art, we fell in love with these sweet prints from Minted. We picked nature-inspired pieces that weren't too babyish, so they can grow with Ian.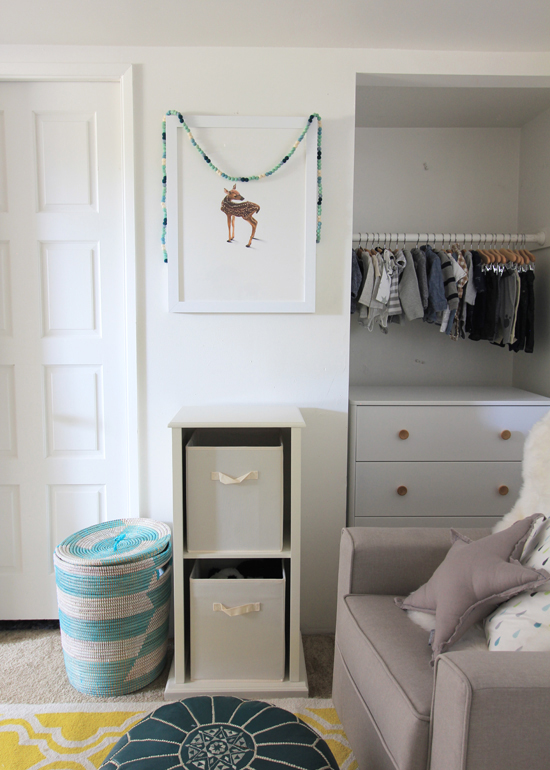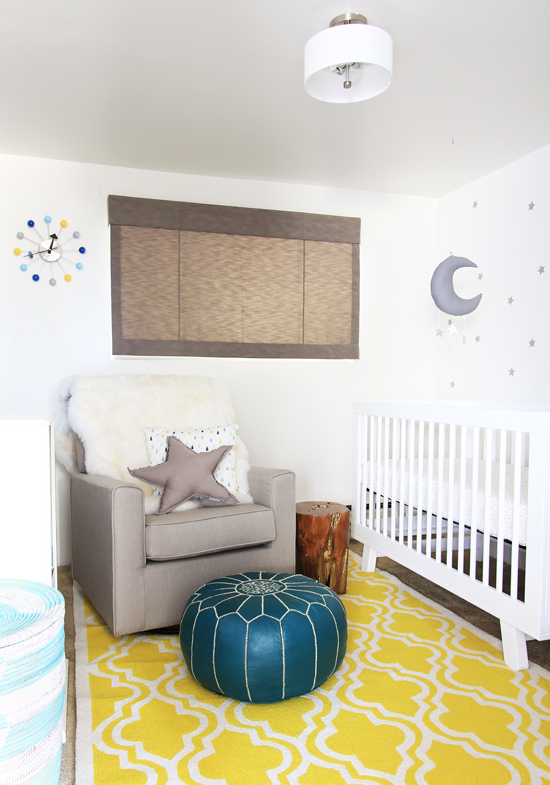 One of the big items I really wanted was a comfy glider or rocking chair...but I had the hardest time finding one that was comfortable and stylish and reasonably priced. Finally I found this chair, which fit the bill perfectly. It's been getting lots of use already--we love it! We purposely picked a simple, modern design that we can move to the living room in the future. A few of my other favorite things in this picture: the wood stump side table, Ian's crib, and the moon and stars mobile. I love that all of them are beautiful, modern, and gender-neutral...so hopefully we can get lots of use out of them!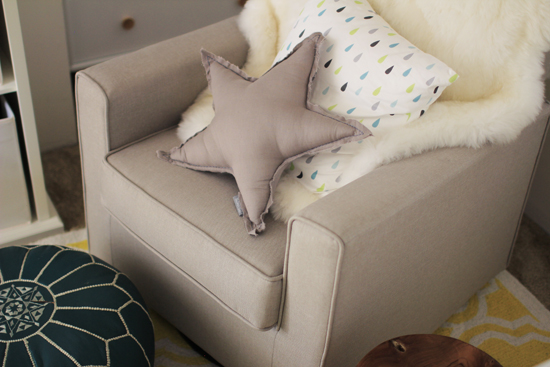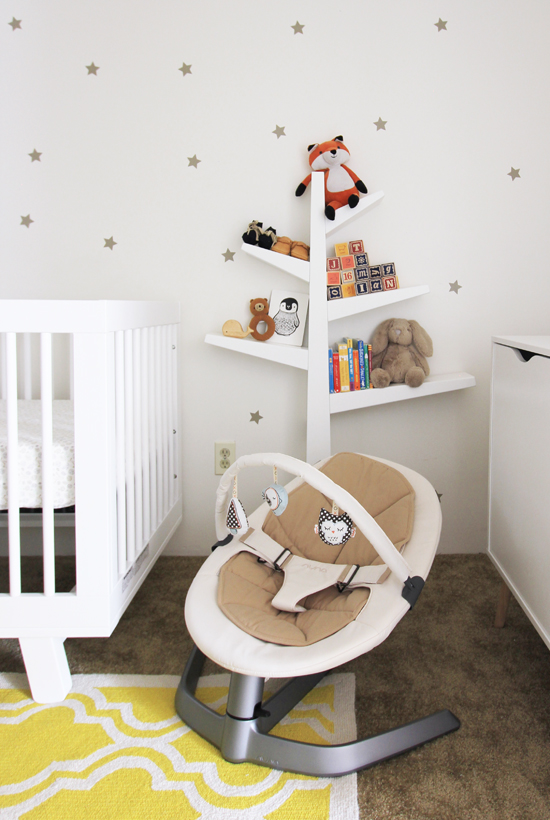 We haven't used most of the items above yet, but I'm looking forward to seeing Ian hanging out in his swing, playing with those toys, and wearing his little baby booties! It's going to be fun to see him start interacting more with everything in his room.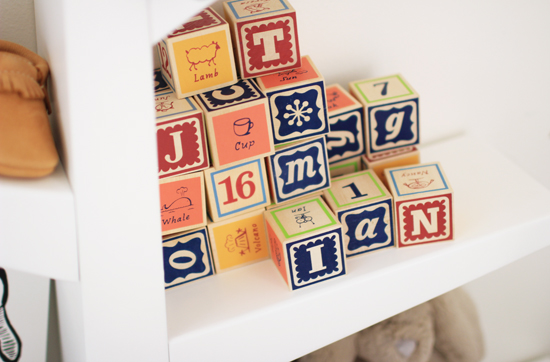 For now, we love to just watch him sleep and move around. He is such a cutie!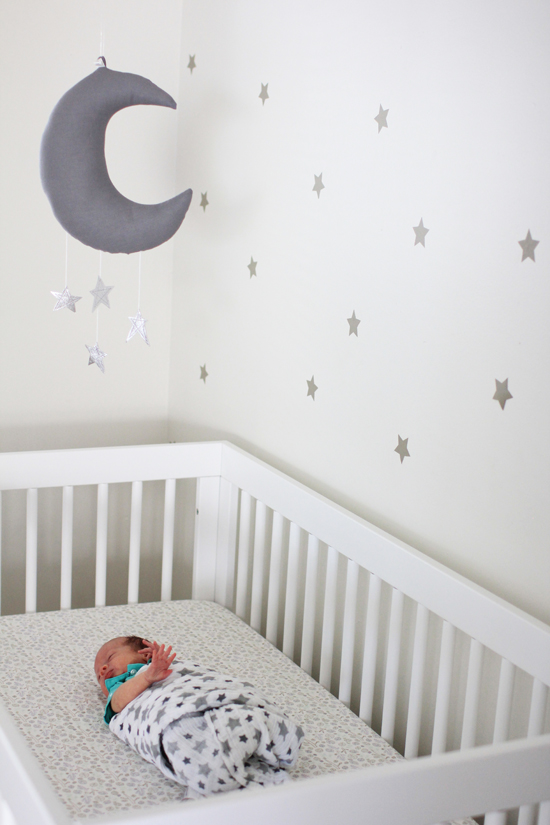 I've included links to most items below, in case you'd like to shop the same pieces.
And I'd love to hear...what do you think of Ian's nursery??
Toy storage tower / Dresser / Deer print / Felt ball garland / Basket hamper / Tree bookshelf / Toys and books / Mountain print 1 / Mountain print 2 / Bear print 1 / Bear print 2 / Ceiling light / Glider / Raindrops pillow / Star pillow / Sheepskin / Wall clock / Rug / Pouf / Stump side table / Moon and stars mobile / Crib / Crib sheet / Baby swing / Star wall decals / Ian's swaddle blanket
Thanks to Hayneedle, Minted, and The Land of Nod for partnering with me on this post.