Last night, I just didn't have the energy to tackle any of the post ideas I had penciled in for this week. So instead…I got on Pinterest! Do any of you do this when you've had a rough day? I swear, Pinterest is the best form of therapy. If I'm feeling stressed or anxious or uninspired, it just calms me down and puts me in a good mood. Haha! But for reals. Look at some of the great stuff I found last night.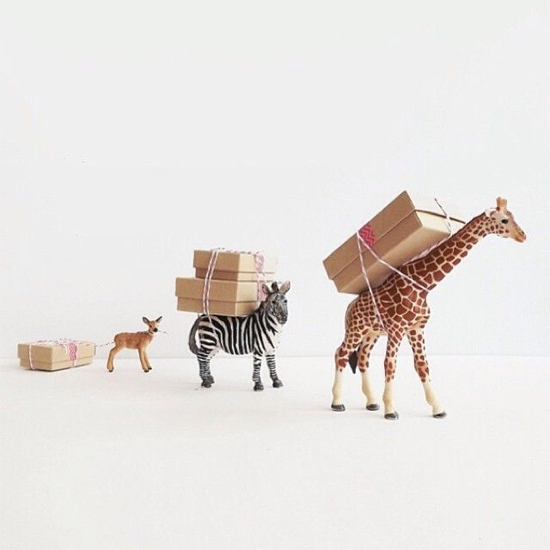 1. Animals bearing gifts. So cute!! See more ideas for using plastic animals here.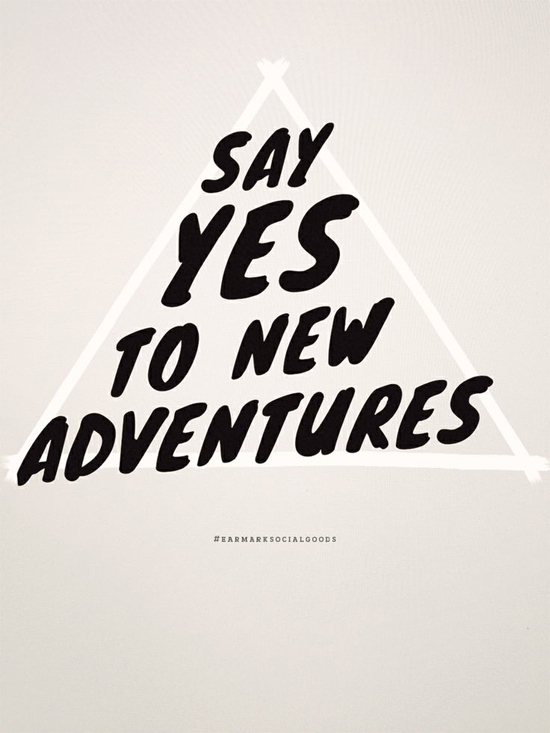 2. Beautiful quote. Yes, indeed.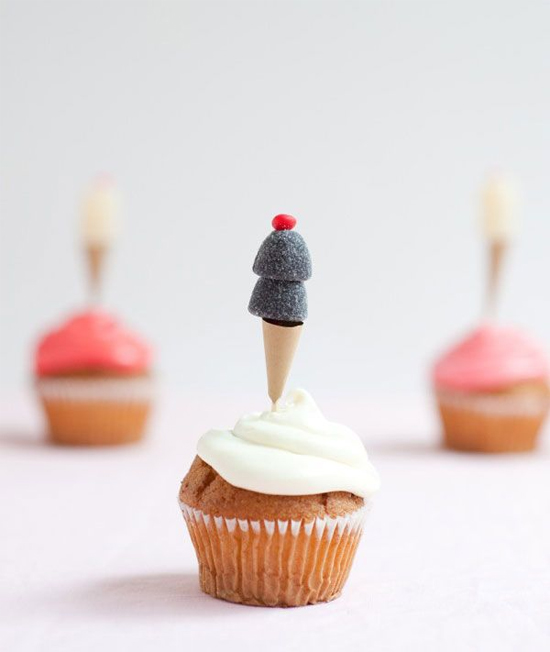 3. Adorable ice cream cone cupcake topper, made with gumdrops.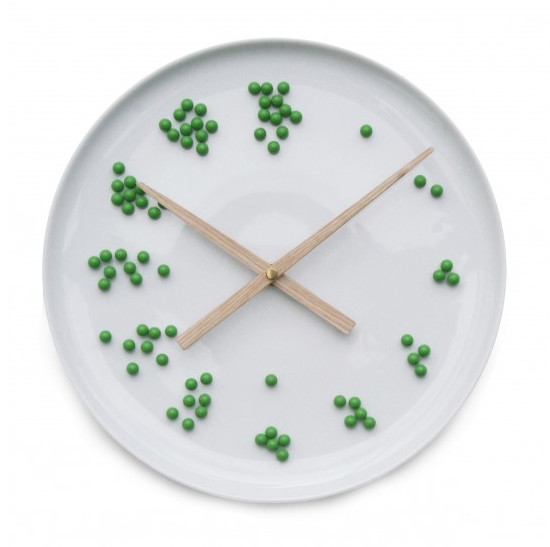 4. Peas & chopsticks clock. So clever!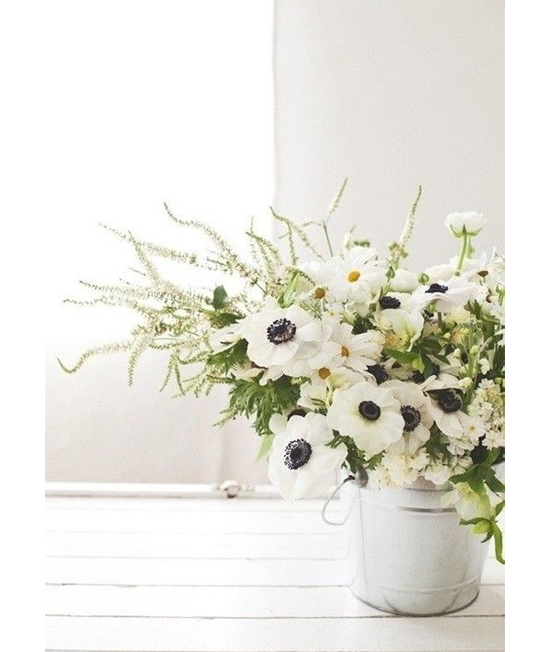 5. Gorgeous anemones. One of my favorite flowers.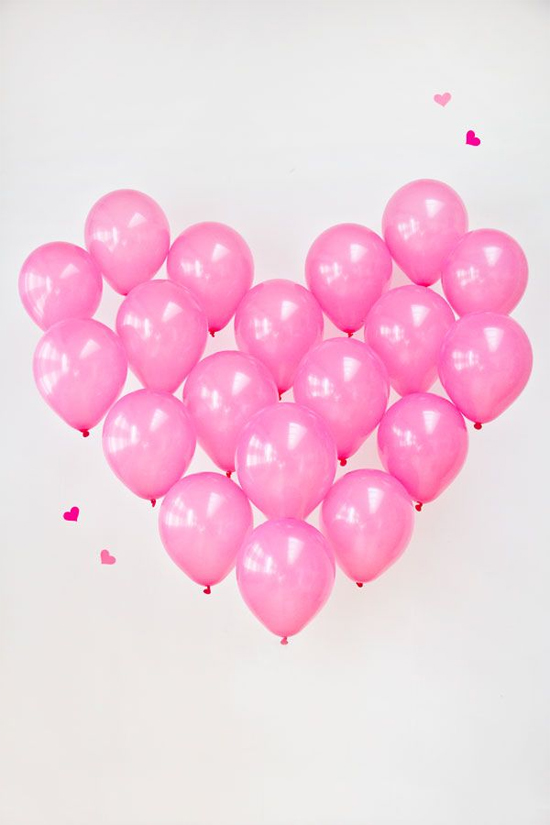 6. Heart of balloons. How great would this be as a wedding ceremony backdrop? It would be super cheap, too.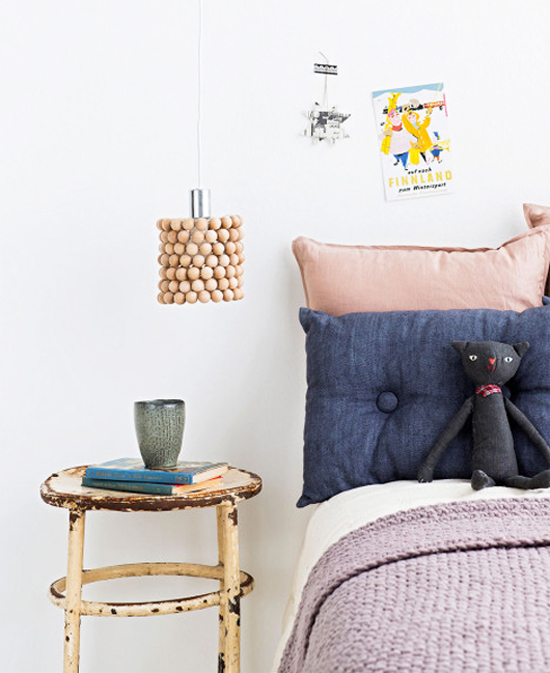 7. Lovely bedroom. And is that a wood bead lampshade?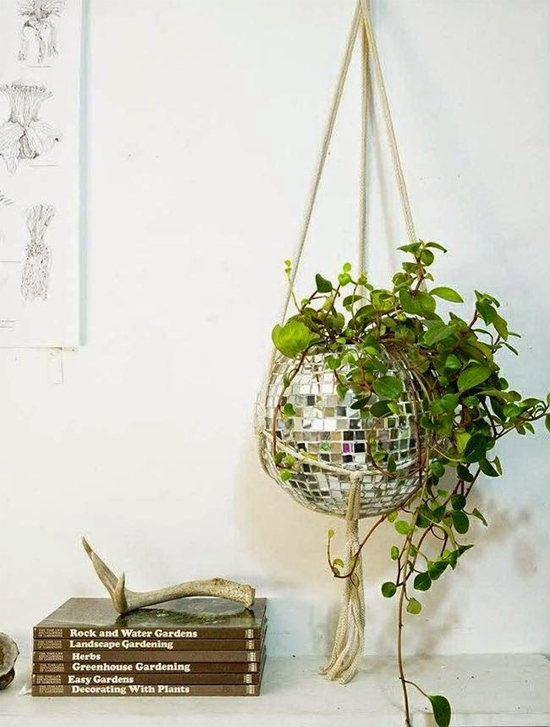 8. Disco ball planter. Fun DIY idea!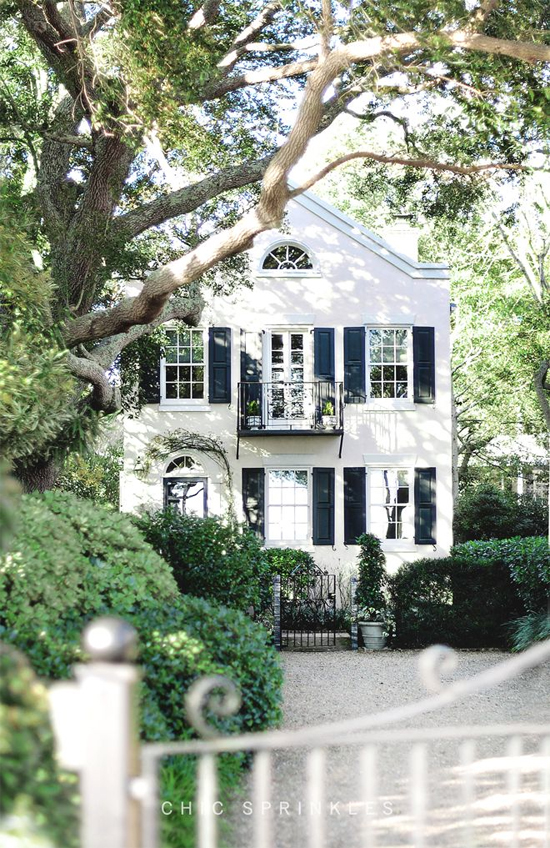 9. Dreamy house. See more gorgeous exteriors here.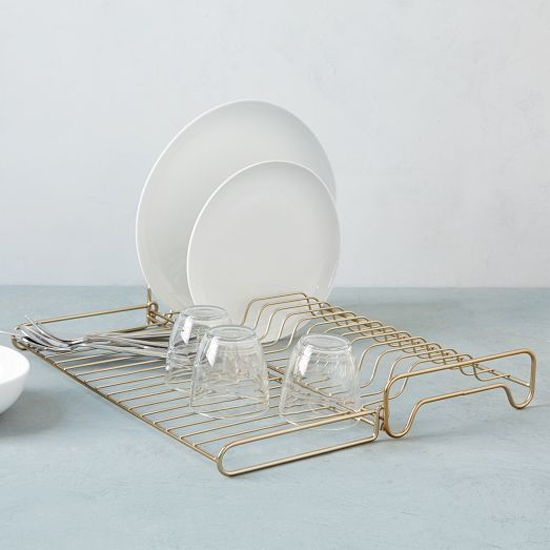 10. And last but not least…a pretty dish rack! I feel like it's a little weird and very domestic of me to get excited about a dish rack…but if you can get something that does the job and is pretty to boot, why not? This one's from West Elm and is $39.
What random things have you been inspired by lately?
You can follow me on Pinterest here, if you'd like.

There are few craft supplies that are as pretty and versatile as wooden beads. Seriously, there are so many things you can do with them! In the natural wood color, they look very Scandinavian chic. Or if you paint them all different colors, they take on a more fun and vibrant look. You can't go wrong, either way! I've rounded up 10 of my favorite projects here, but I easily could have posted twice as many. Hmm…maybe I should look into buying wood beads in bulk!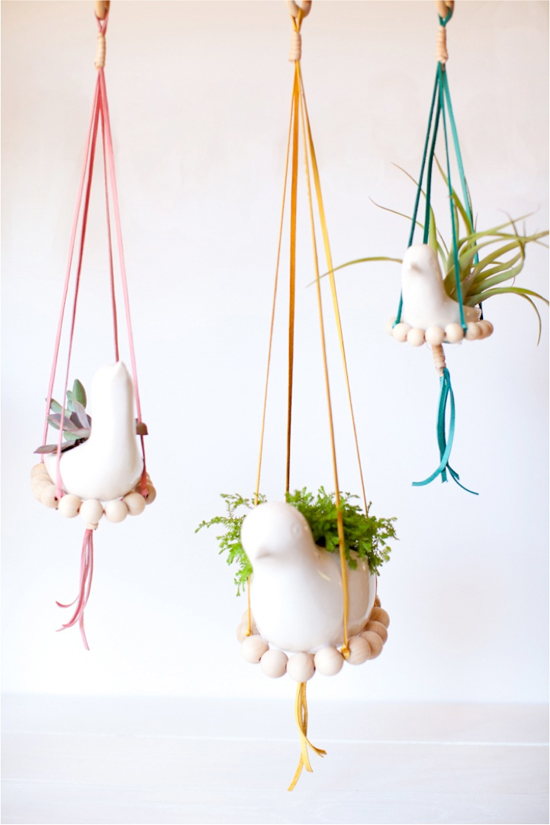 1. Hanging planters by This Little Street. Love how the wood beads form little "nests" for these bird planters.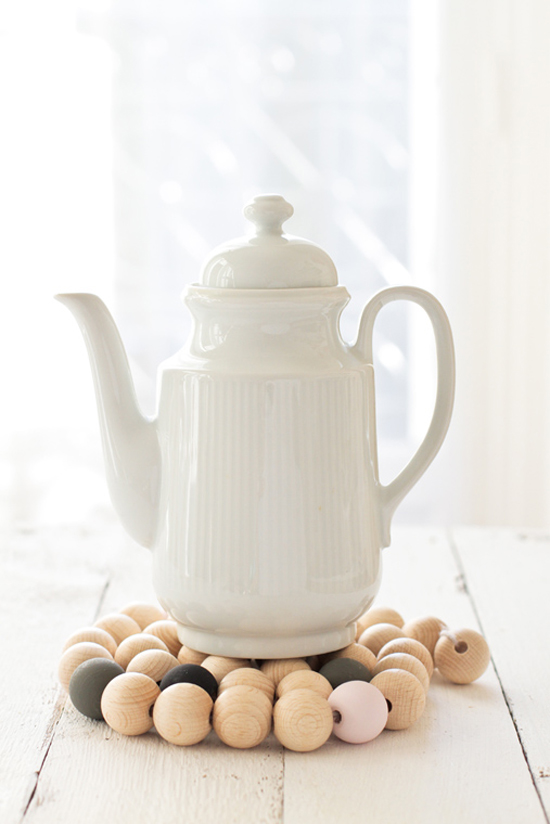 2. Trivet via Carnets Parisiens. I actually made my own wood bead trivet a few months ago!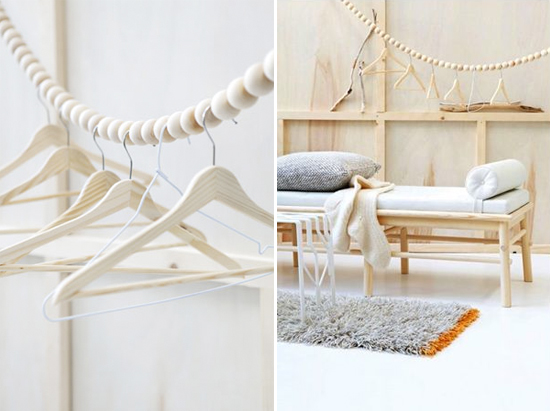 3. Clothing racks via IfraLahell and The Style Files. I adore this idea…would be perfect for a clothing store or a display at a craft fair.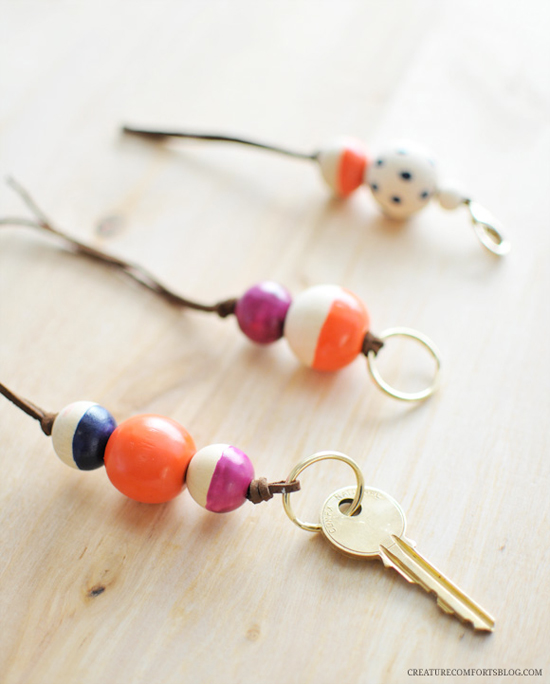 4. Keychains via Creature Comforts.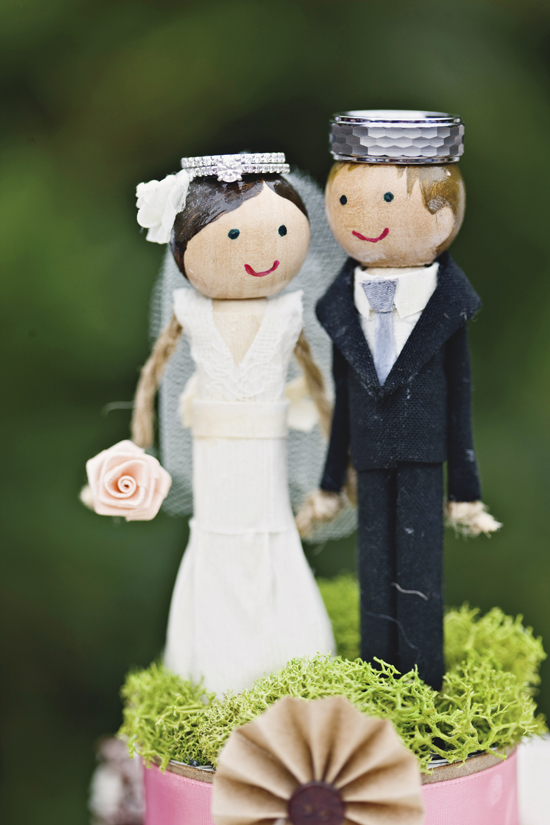 5. Cake topper from my own wedding.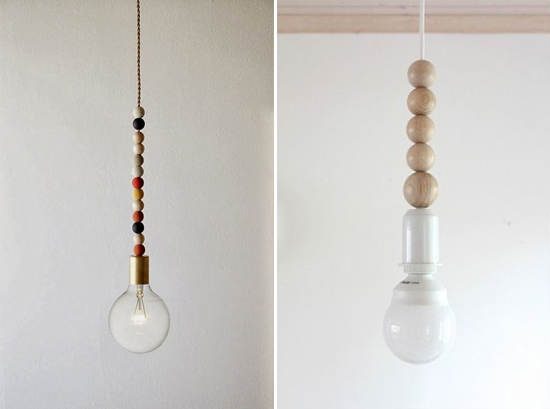 6. Pendant lights via The Johnstons and The Style Files.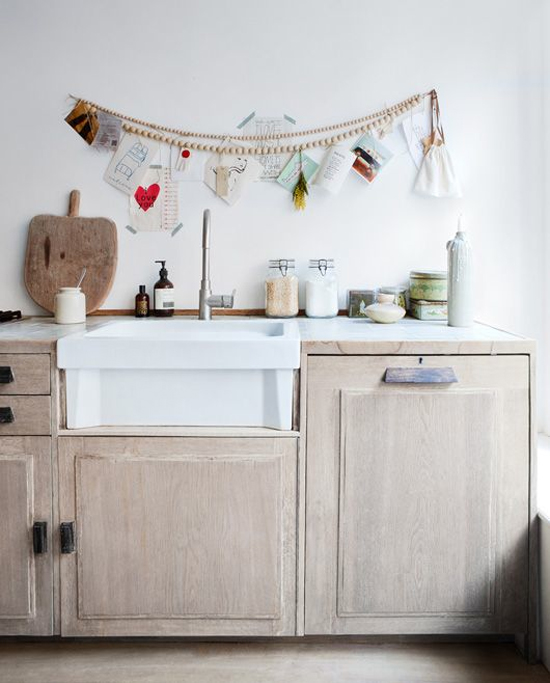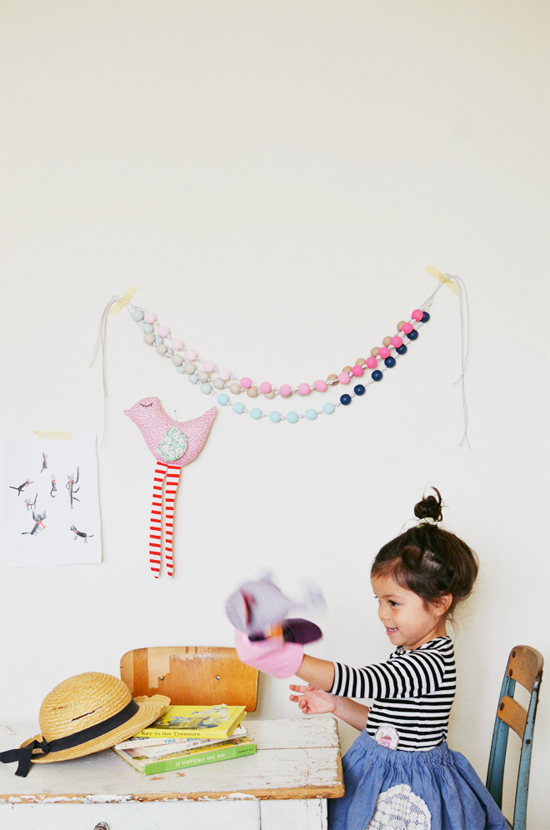 7. Garlands via Decor8 and Cakies. Which version do you like better? I'm torn between natural and colorful.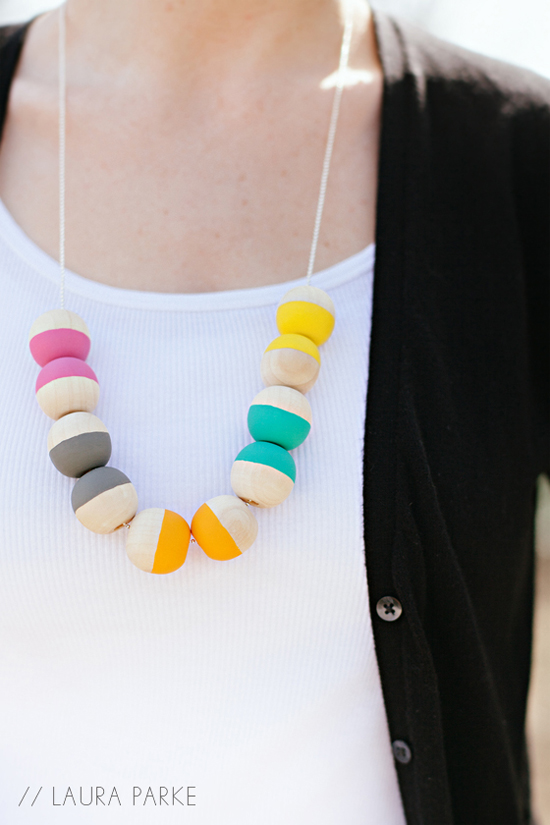 8. Necklace via Laura Parke. I've seen this necklace all over Pinterest, but I'm still not sick of it!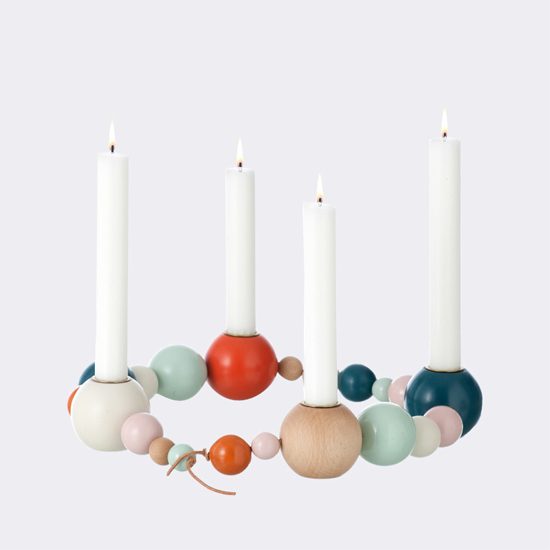 9. Candleholder via Ferm Living. LOVE this. It's out of stock, but I think it looks DIYable. Future project??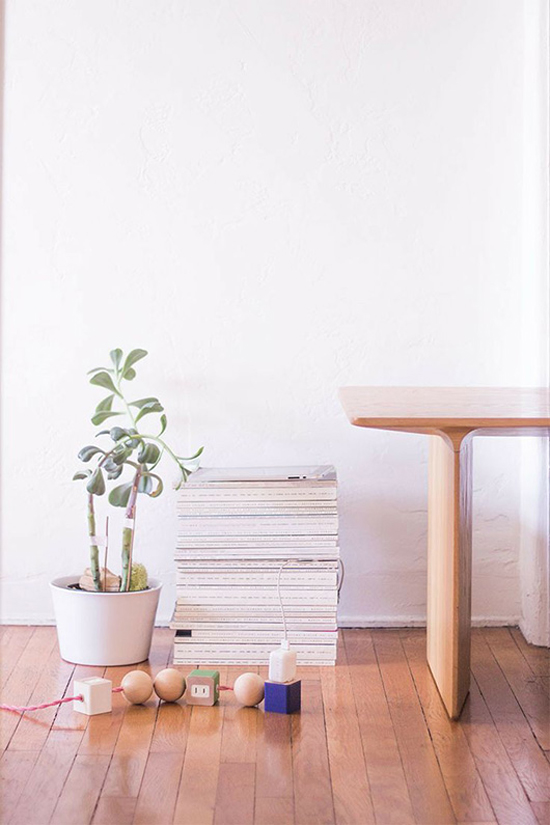 10. Pretty power cord via sfgirlbybay. Seriously--the prettiest power cord I've ever seen.
And here's a bonus one for you mamas out there!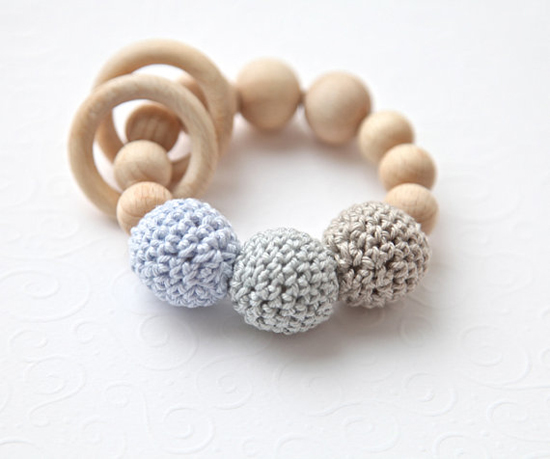 11. Baby teething toy via Etsy.
Which of these ideas is your favorite? What other wood bead projects have you seen…and have you tried any of your own yet?

Eye spy, with my little eye…a pattern that is popping up everywhere: eyes! How do you feel about this trend? Cool or creepy? I can't make up my mind, to be honest. I kind of like it, but I also think it might be a little too "out there" for me. Plus I don't really want to feel like I'm being watched all day. But still...it's definitely a trend to keep an eye on, right? I especially like when the eyes are painterly, like the ones below (not too realistic).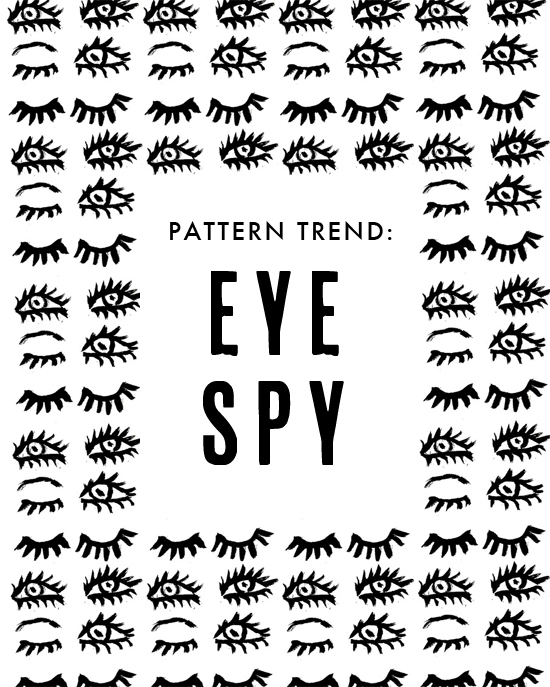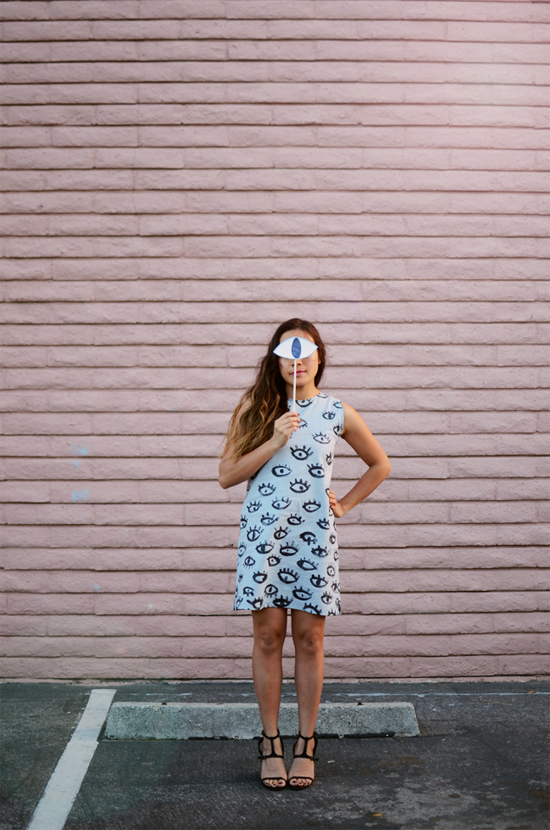 Rubyellen's dress (above) was a DIY project! She painted the linen fabric herself and sewed it into a shift dress that is oh-so-cute.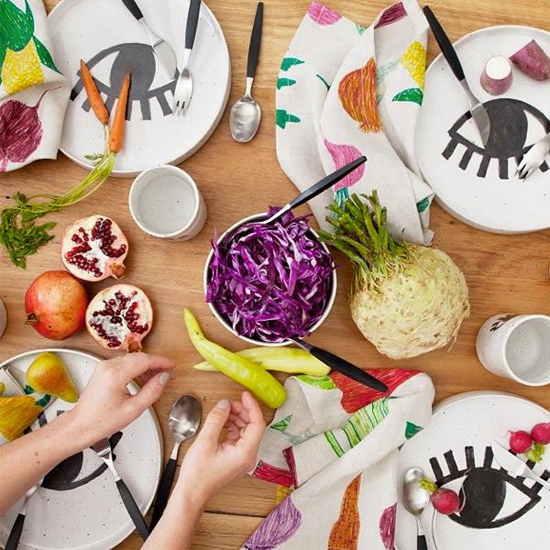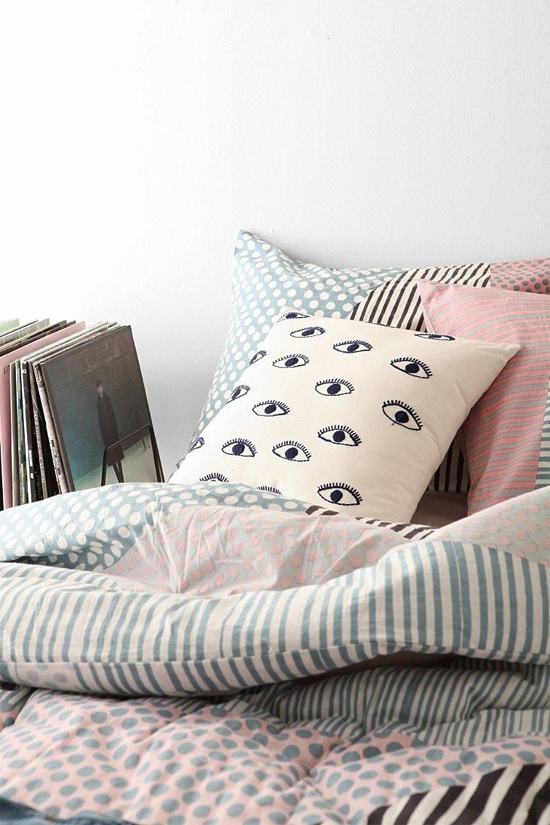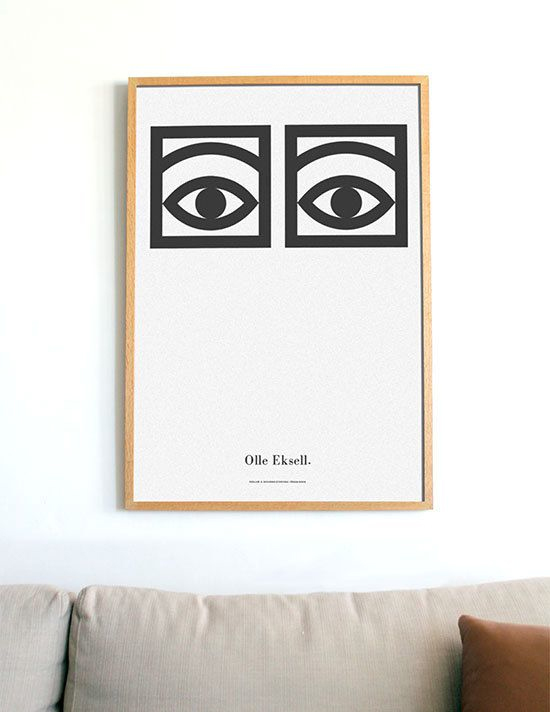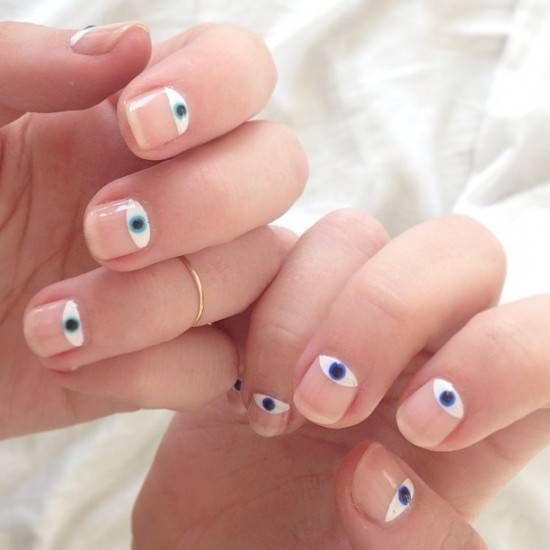 I shared a different (but similar) version of eye nail art in this post. I think it's one of my favorite ways to try out this trend, in a very non-committal way.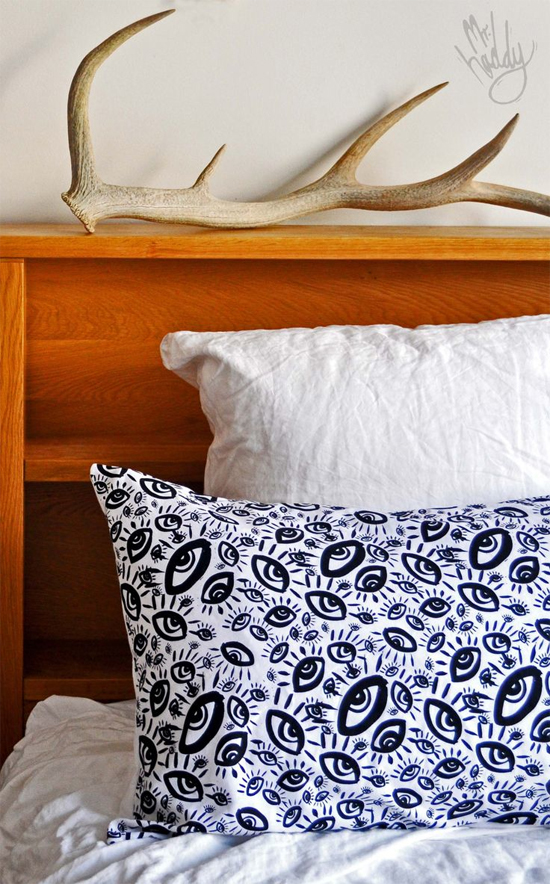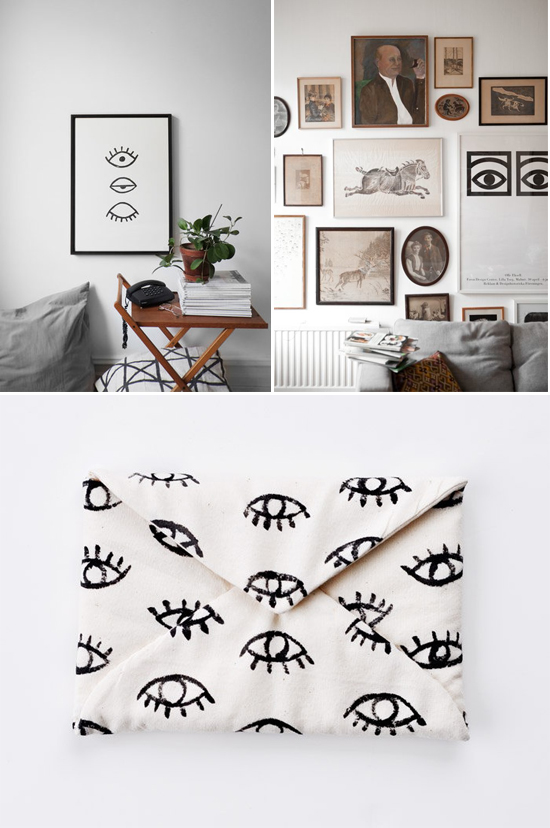 So…thoughts? Would you implement this trend in your life? What are your favorites out of the examples I found?
1 / 2 / 3 / 4 / 5 / 6 / 7 / 8 / 9 / 10
I've mentioned a few times this week how busy and exhausted I've been lately (and Ben too)…so last night, instead of blogging or working on stuff around the house, we decided to take the night off and do something fun together. I've been wanting to go to an outdoor movie for awhile...so that's what we did! We went to the Lego Movie, which was super cute. For those of you who also live in Seattle, they play outdoor movies every Thursday through the summer at Magnuson Park (next week they're playing Gravity). There are several food trucks, so you can come a little before the movie, grab a spot, and eat dinner (we got bbq and kettle corn). It was lots of fun! And now I have the song, "Everything is awesome" stuck in my head. Haha. But it is…everything is awesome, especially since it's fiiiinally Friday!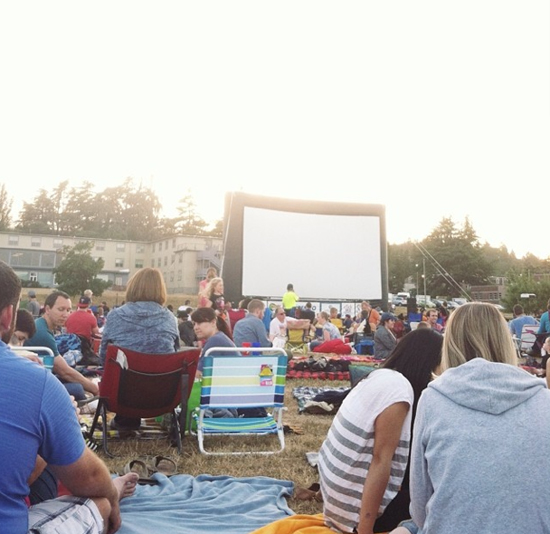 TGIF. Photo via my Instagram.