Happy Friday!! I'm totally exhausted from the week, so it's only appropriate that today's post is all about the bedroom. I saw a quote once that said, "Happiness is not having to set an alarm for the next day," and it's so true! That's basically my favorite part about the weekend. Anyways, this week I wrote a post for Bali Blinds all about sheer drapes, and in the process I came across a bunch of bedrooms with sheer drapes that were too pretty not to share. I love this look--it's so dreamy and luxurious. Sheer drapes can soften a room, make a dramatic statement, and give your bedroom a more romantic feel--all without blocking the light or taking up too much visual weight. They're perfect for separating spaces in a studio apartment or making a big bedroom feel more intimate. And they don't cost that much!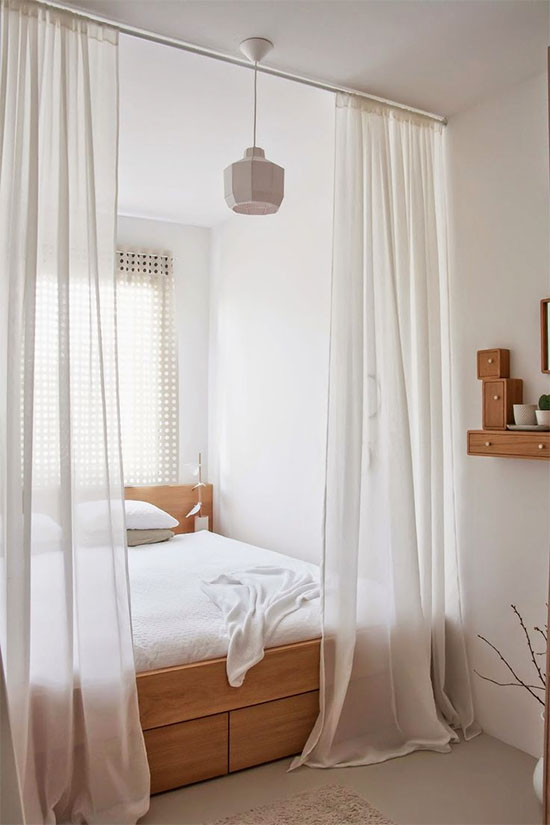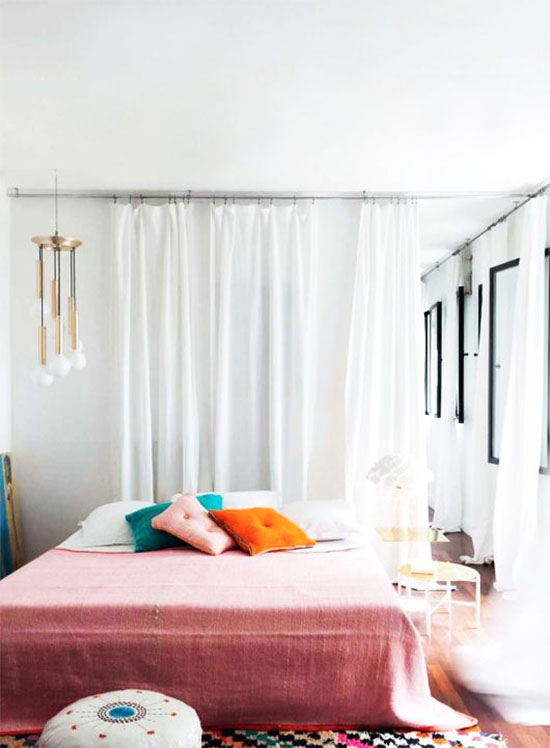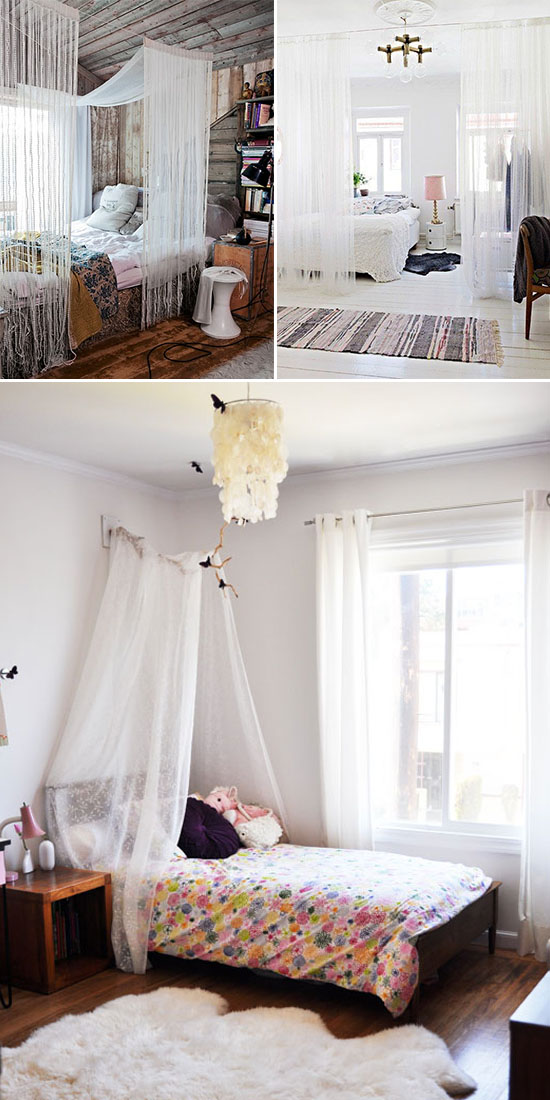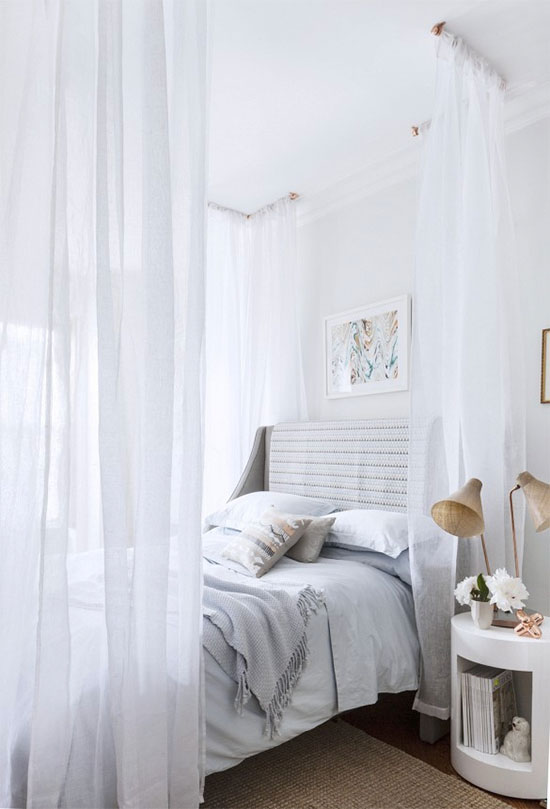 Obviously, bedrooms are one of my favorite places to use sheer drapes--but there are lots of other creative ways to use them too! Check out my post on Bali Blinds today for a bunch of beautiful examples.
Hope you all get to sleep in and enjoy your own beds this weekend! I'll be out of town next week (we're going to Austin to see Ben's grandparents), so I might be light on blog posts...but I'll try to get a few in :)


We've been renting our current house for about two years, and in that time we've tackled pretty much all of the rooms except one: our "guest room." I put that in quotes because as of right now, it's definitely not a place we'd put guests. It's more like a dumping ground for all the things we need to store or hide away out of sight. Toys and trophies from our childhood, blog projects that I'm the middle of, cardboard boxes that didn't fit in the recycling bin this week, camping equipment, mattresses, etc. But since we renewed our lease and will be there for another year, we decided it's finally time to turn it into a real guest room! You know, with an actual bed and everything. It's going to feel really good to clean out all of the junk and get that room in order. We have a long ways to go until it's ready for guests, but this past weekend, I got started by working on a colorful stenciled nightstand. Let's be honest, I'll work on a fun DIY project and procrastinate the actual cleaning any day!
I had never played around with stenciling furniture (or anything else) before, so I was excited when Porch invited me to participate in their 7 Days of Stencils challenge. Now, I'm convinced--stencils are the easiest way to update your furniture! Our simple little nightstand has so much more personality now, with some color and pattern on it's side.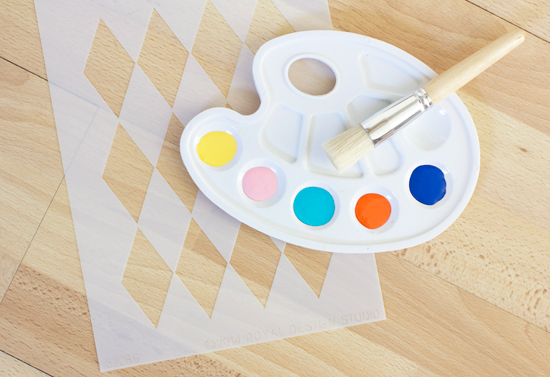 For this project, I used the Harlequin furniture stencil from Royal Design Studio, a stencil brush, and a variety of bright, fun paint colors. I will say, switching paint colors is what took me the longest with this project (especially since I had to keep rinsing off the brush). So if you want to make it even easier on yourself, just use one paint color! I was originally going to do the whole side in mint green (à la Ferm Living) and I think that would have turned out really cute too.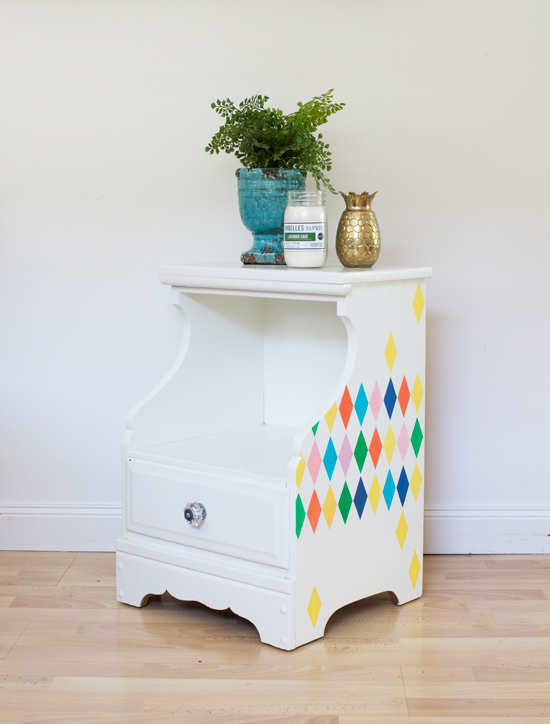 I practiced on some paper first, to get a feel for the best way to apply the paint and get clean edges. Here's what I found: you don't want to have too much paint on your brush or it'll get underneath the stencil. So once you've dipped your brush in the paint, wipe off any excess by blotting the brush in a circular motion on a paper towel. Then carefully fill in your stencil with the paint, keeping the brush straight up and down. I thought the process was fairly easy overall--a great way to quickly update a piece of furniture and give it some new life!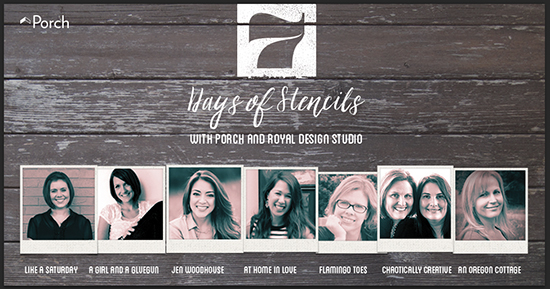 Be sure to check out the other six bloggers that are participating in 7 Days of Stencils, for more ideas to try: Like a Saturday / A Girl and a Gluegun / The House of Wood /  Flamingo Toes / Chaotically Creative / An Oregon Cottage
Thanks to Porch and Royal Design Studio for partnering with me on this post! If you haven't heard of Porch before, they're a home and DIY network (based here in Seattle!) that connects you with BBB accredited professionals in your area. Plus, they have tons of advice and projects to try...think LinkedIn meets Pinterest for all things home. And Royal Design Studio has the best selection of stencils that I've seen...lots of cute, on-trend options!


I haven't posted in a few days, and this one's gonna be short…sorry! This week is getting away from me. But I wanted to drop in to say hi and share a few of my recent pins. I do this occasionally--I'll look through what I've been pinning as a whole and see what I'm being drawn to. I can pretty much always spot a trend or overall theme, based on the season or whatever is going on in my life--from big things like planning our trip to Europe, to little things, like if I'm hungry and craving some dessert. Currently? I can definitely tell that I'm ready for summer.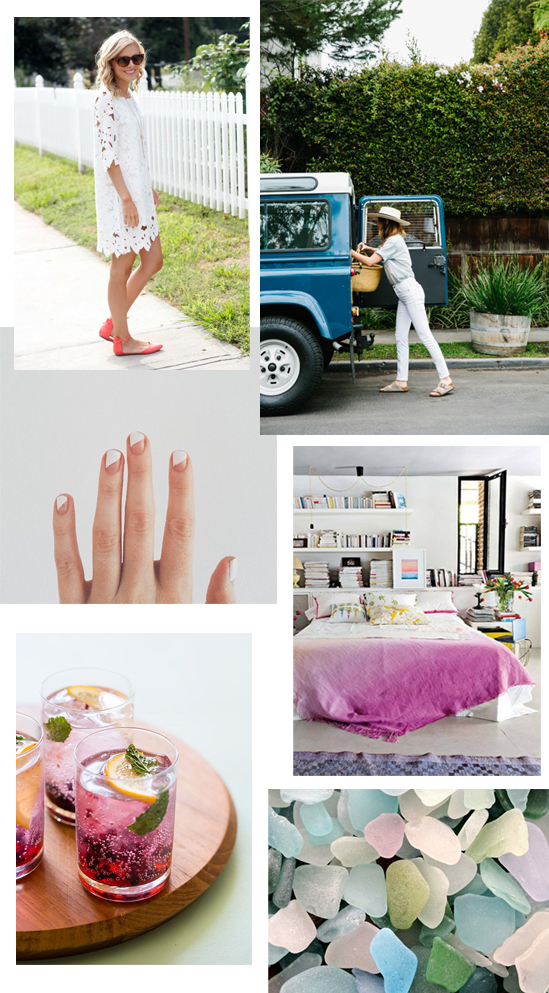 Road trips, light colors, breezy textiles, and refreshing drinks…yes, please! What about you guys? What have you been inspired by lately?
P.S. Check back tomorrow for an easy way to transform your furniture!

Happy Thursday, friends! I'm over on Bali Blinds today, sharing a color palette that I've been loving lately: soft pink & grey. It's such a pretty combination! The pink is undeniably feminine, but the grey grounds it so it doesn't feel too girly. I'd use this color palette in any room of the house, but I can especially see it in a chic and modern nursery, mixed with lots of white, light wood, and a little bit of black. What do you think? Would you decorate with pink and grey?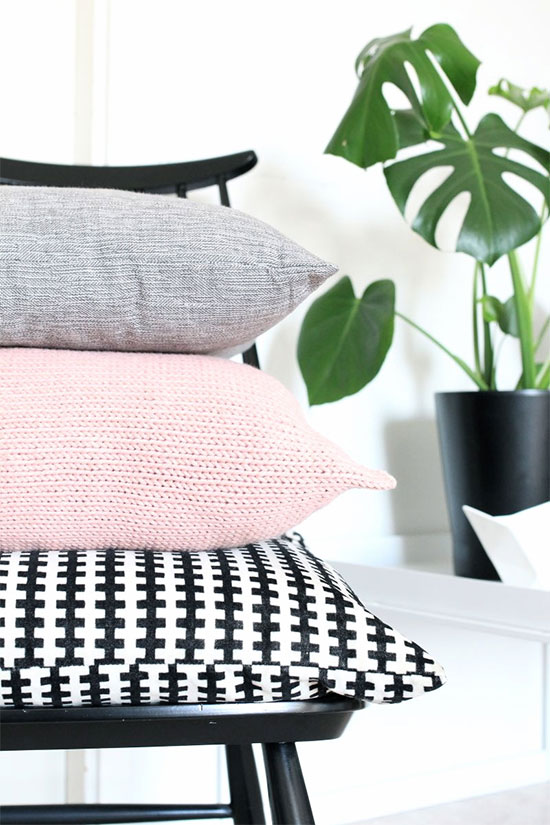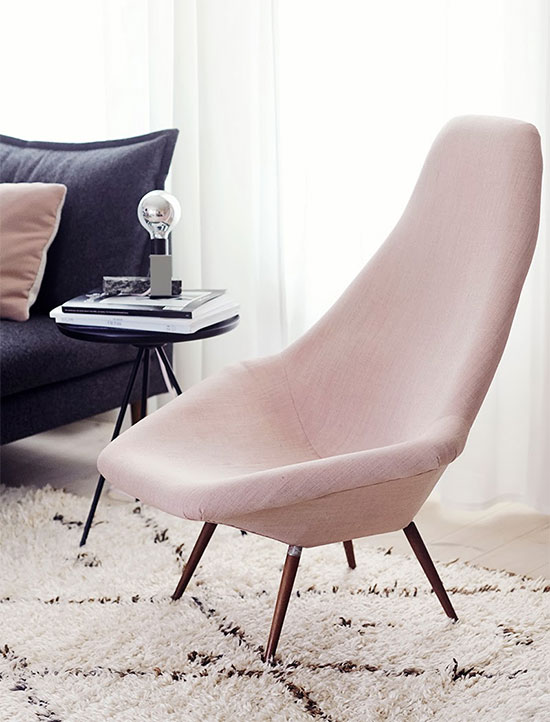 This post was inspired by Bali Blind's new cellular and pleated shades! They have lots of beautiful colors to choose from. Head over to their blog to see my full post, and if you're in need of some new blinds, be sure to check out this giveaway they're doing!