Hey guys! I'm taking today off of work to catch up on life. For reals, we've had a sink full of dishes, a hamper full of dirty clothes, and another hamper full of clean clothes waiting to be hung up--all week long. Not to mention a very full to-do list of other tasks that need to get done around the house, and yet another (very full) list of projects that I want to do for the blog. I have high hopes to get a lot done today, but I also really need some time to unwind and relax. So I'm not going to stress myself out too much! I might do a bunch of projects and stuff…or I might end up sleeping in and watching a movie. Either way, I can't wait!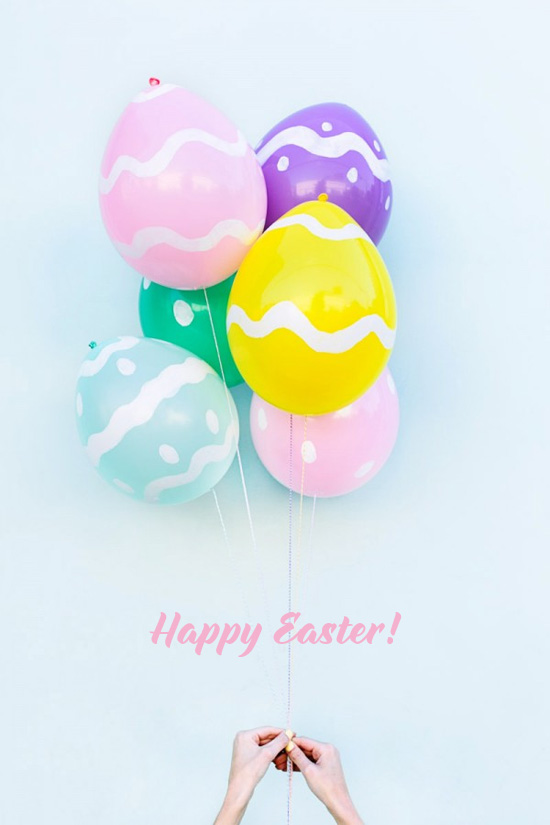 I hope you guys all have a great day, and a fabulous Easter weekend. I'll see you back here on Monday!!
By the way, those Easter egg balloons are from Studio DIY…they're SO adorable, aren't they?


Did you guys see this dreamy bedroom makeover on Designlovefest yesterday? It's Bri's own bedroom, which she put together with help from one of my other favorite bloggers, Victoria of sfgirlbybay. Those two ladies both have impeccable style, so it's no surprise at all that this room is nothing short of perfect. The pink linen pillowcases, the round shelf thing on the wall, and most of all…those Modernica nightstands!!! I am absolutely obsessed. I don't think I would ever want to get out of bed.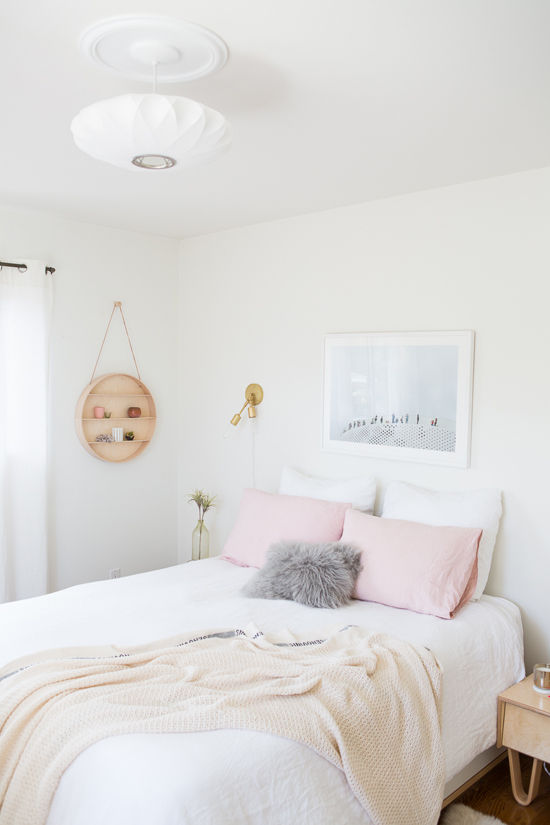 I thought I'd share a few photos here, although of course you'll have to check out Bri's post to see the before photos, her inspiration, and all the shopping sources!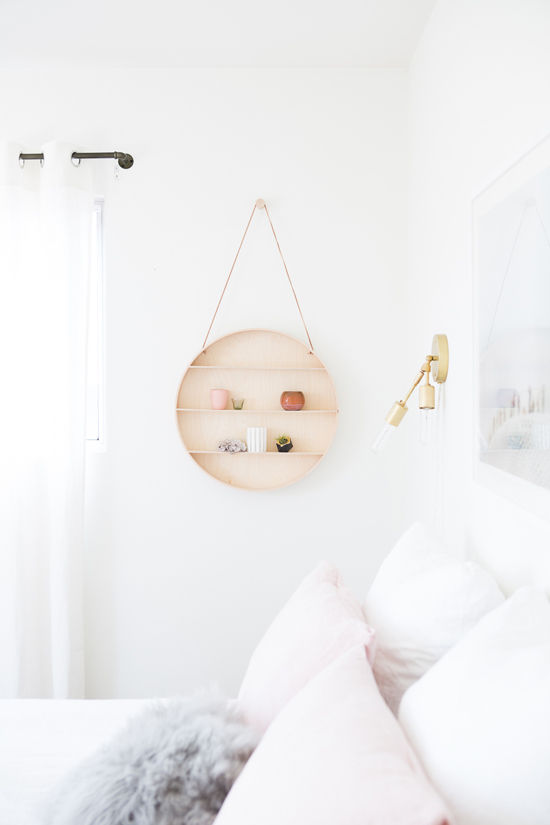 Soft, pretty colors make for a soothing bedroom palette.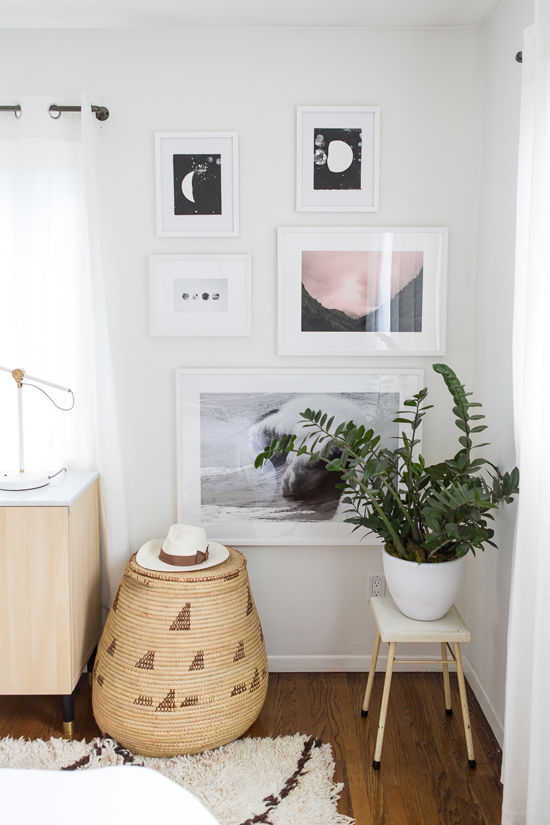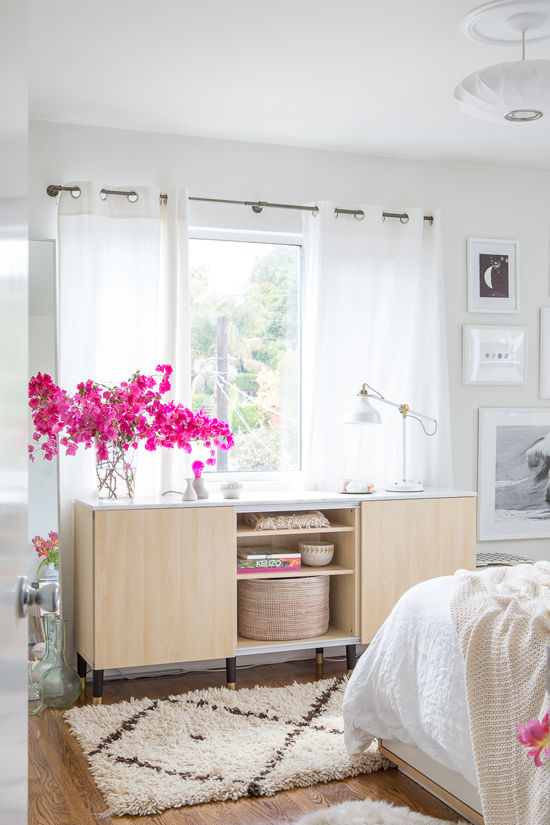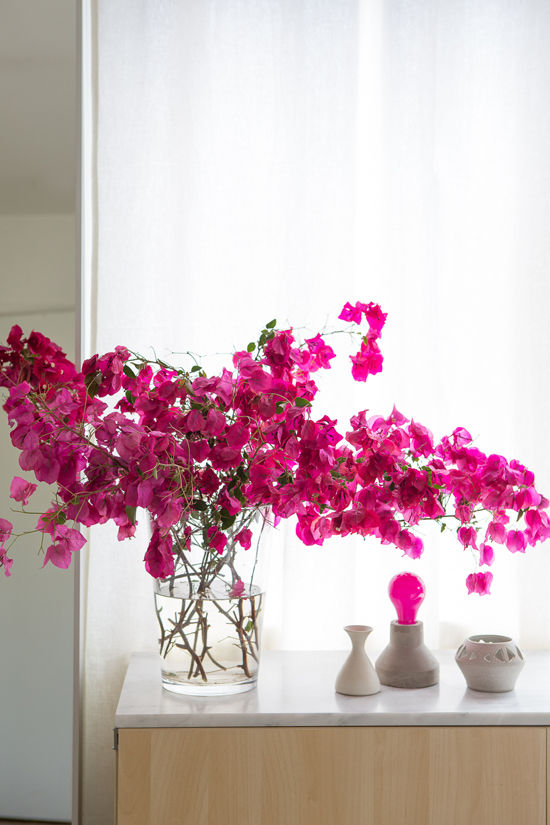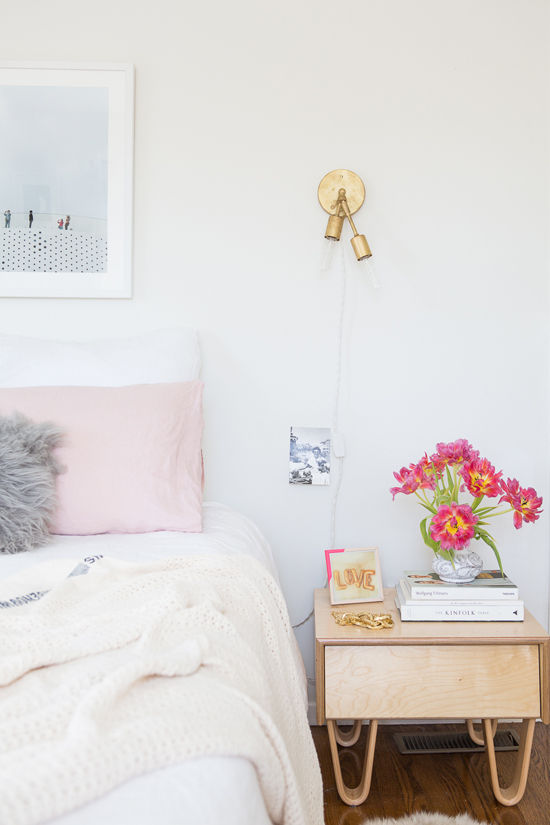 That nightstand is amazing, isn't it!? I love those curved legs. It comes in three colors...all of which are awesome. The only thing I don't like about it is the price ($615!) but it could be a splurge worth saving for.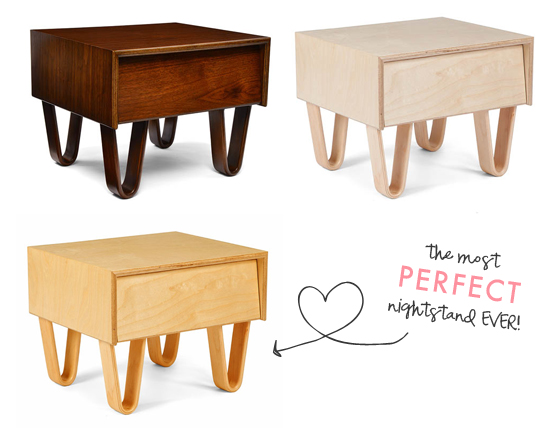 Which color do you like best? Do you know of any similar (cheaper) options?
All bedroom photos via Designlovefest // Bentwood bedside tables via Modernica


Today I wanted to share with you guys a beautiful online shop that I recently came across called The French Bedroom Company. If you like French antiques and the romantic, shabby chic look, you're going to love this shop. They have a bunch of awesome beds and headboards, as well other furniture and some beautiful accessories. I'm already dreaming of how amazing our bedroom would be with a few of their swoon-worthy products in it. Like this bed...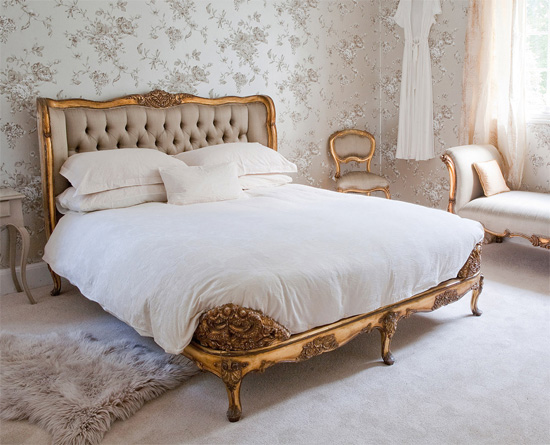 Gorrrgeous, right?!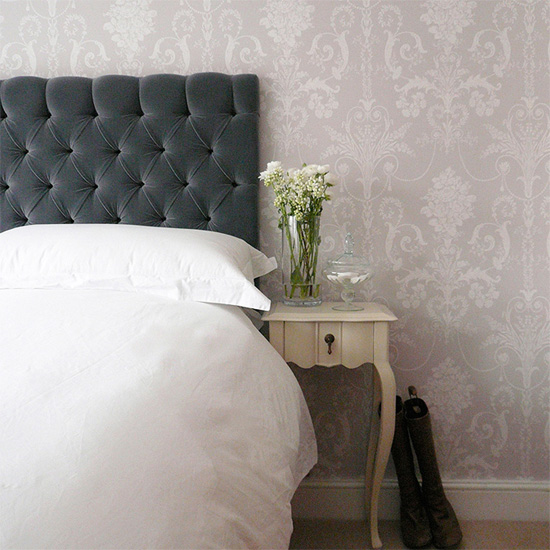 If Ben thought that first bed was too much, my second choice would be this gorgeous headboard. It's just the right amount of luxe, without being too girly or ornate.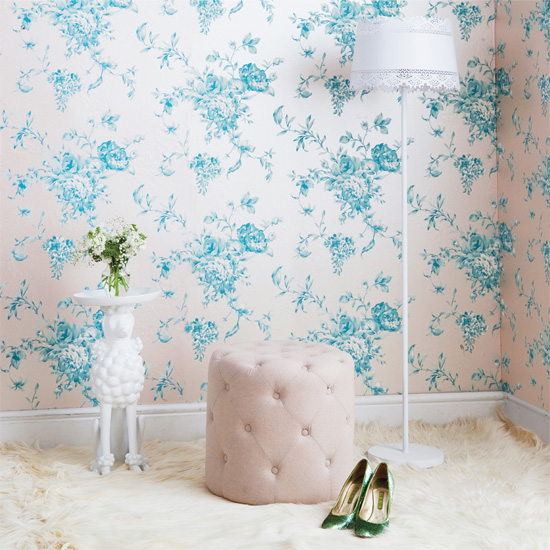 I also love this tufted stool. It would be so pretty in front of a curvy, feminine vanity...like this one.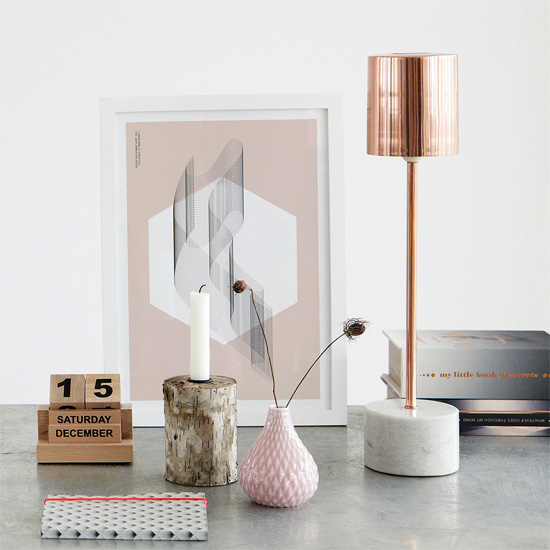 On my vanity, I'd have one of these rose gold + marble lamps. I just love them!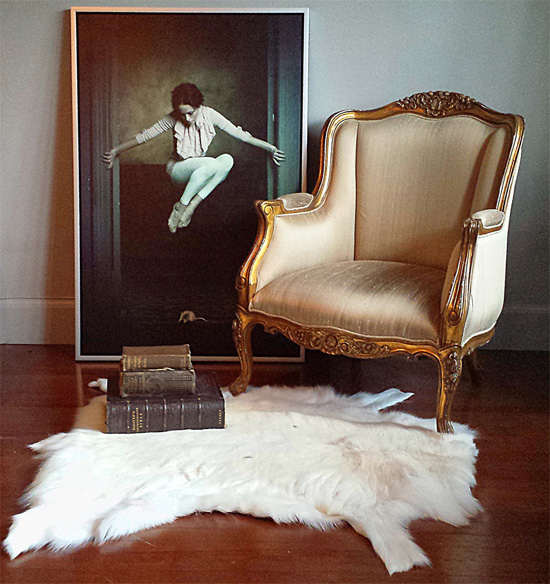 Then I'd make a cozy little reading corner with this fabulous armchair.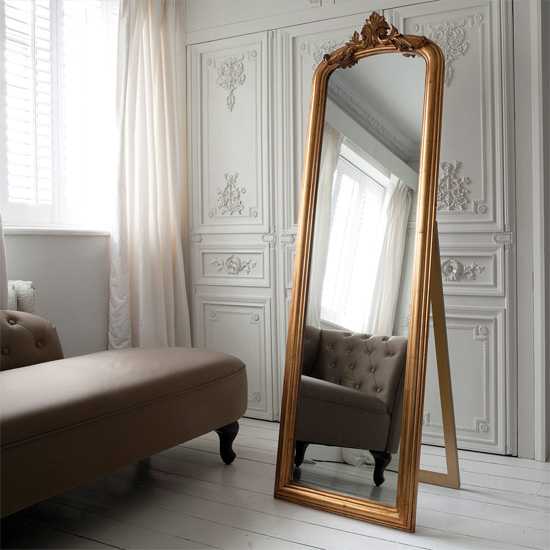 On the other side of the room, I'd have a beautiful floor length mirror like this one. It's the mirror of my dreams!!!
And because I just can't get enough, here are a few more items from The French Bedroom Company that I totally want. I mean, honestly, I love their whole entire store…but I had to choose, I'd pick these. Man, my imaginary bedroom is really coming together, isn't it? Ha!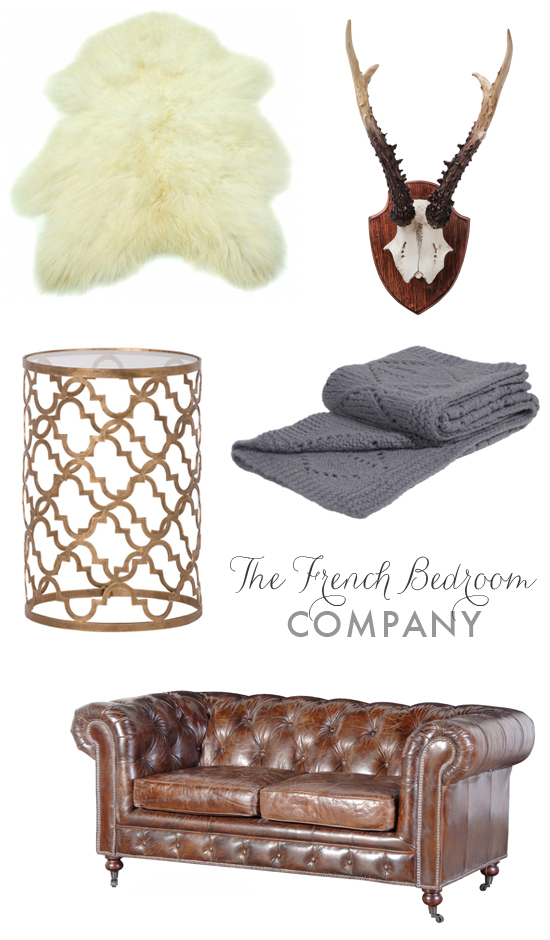 Sheepskin / Faux deer antlers / Quatrefoil side table / Knitted throw / Chesterfield sofa
What would you choose for your bedroom?
Thanks to The French Bedroom Company for partnering with me on this post!

Easter is right around the corner, and blog-land is full of creative ideas for Easter eggs. I'm especially loving all of these easy and adorable ones. Do you do Easter eggs? If so, will you be implementing any of these ideas or something similar?
1. Farm fresh Easter eggs via Joy Ever After. These are just brown eggs decorated with a white paint pen! So cute and simple.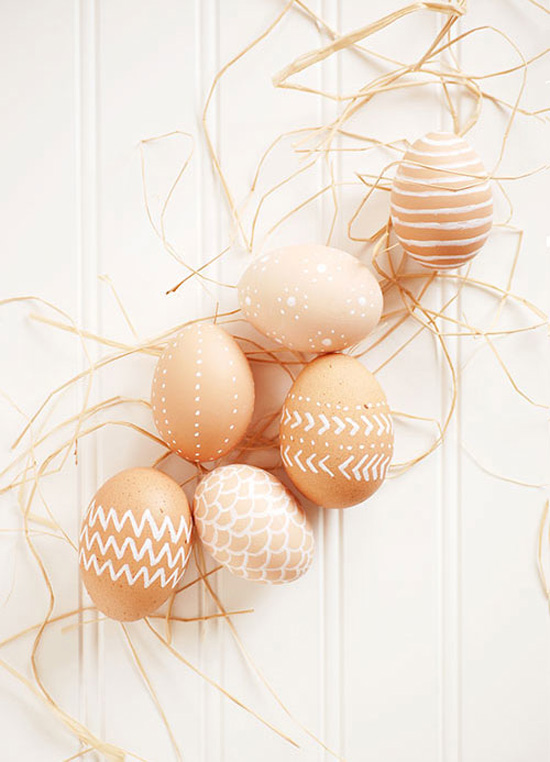 2. Mr. and Mrs. Eggs via Say Yes. These are made out of wooden twist-apart eggs that you can fill with candy--decorated to look like an adorable egg couple! They remind me of this egg cake topper that I made for a styled shoot back in my Love & Lavender days.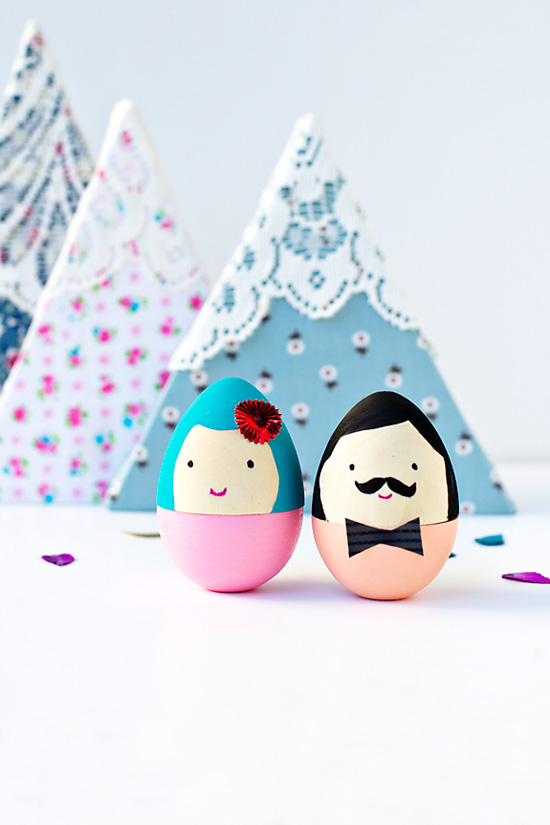 3. Painterly Easter eggs via Paper & Stitch. This is a similar concept to the farm fresh ones, but with paint! Love 'em.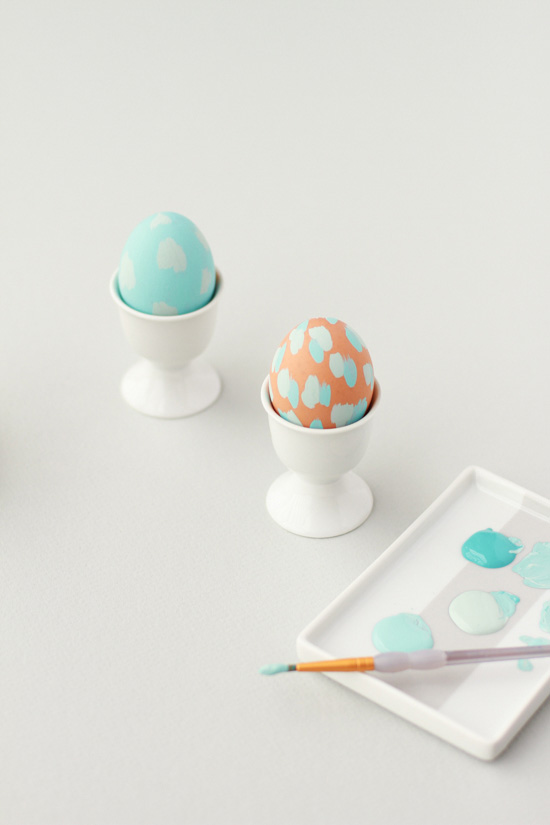 4. Calligraphy Easter egg via Oh Happy Day. So pretty!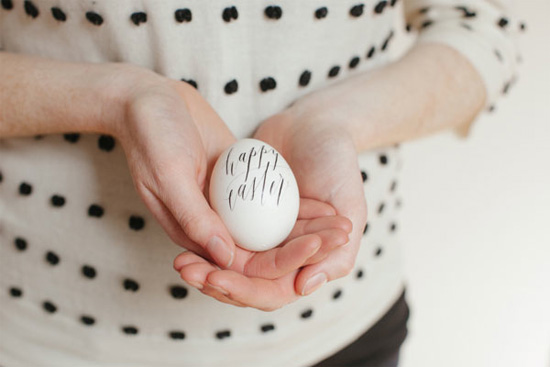 5. Gold leaf and washi tape eggs via Miss Renaissance. These are so fun, and look really unique.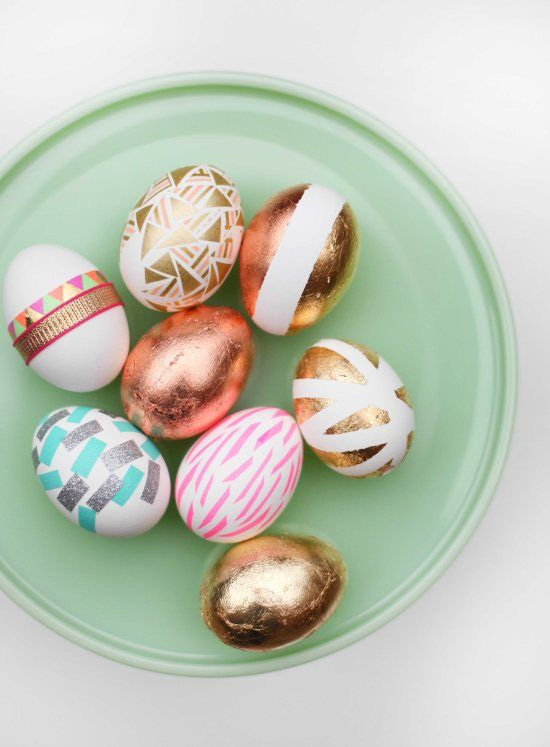 6. Naturally dyed eggs via Treasures & Travels. For a more subtle look, try dying your eggs with natural food dye (these ones were made with blueberries). Beautiful!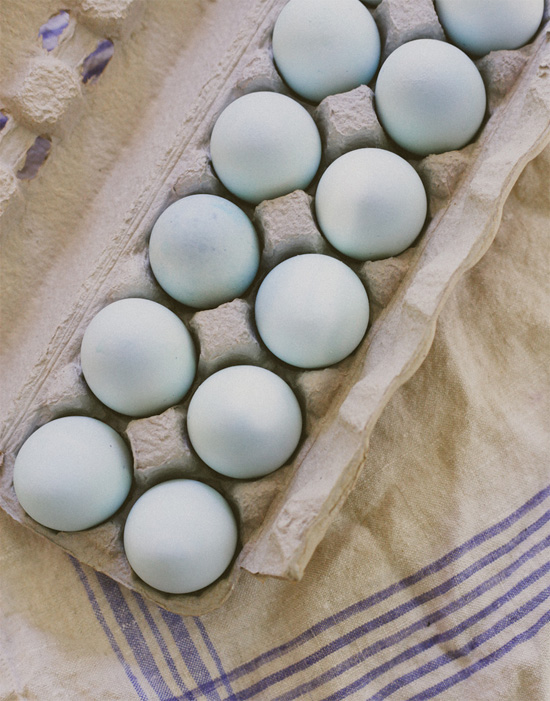 7. Pineapple Easter eggs via Studio DIY. Why not? I wrote a whole post on the pineapple trend here.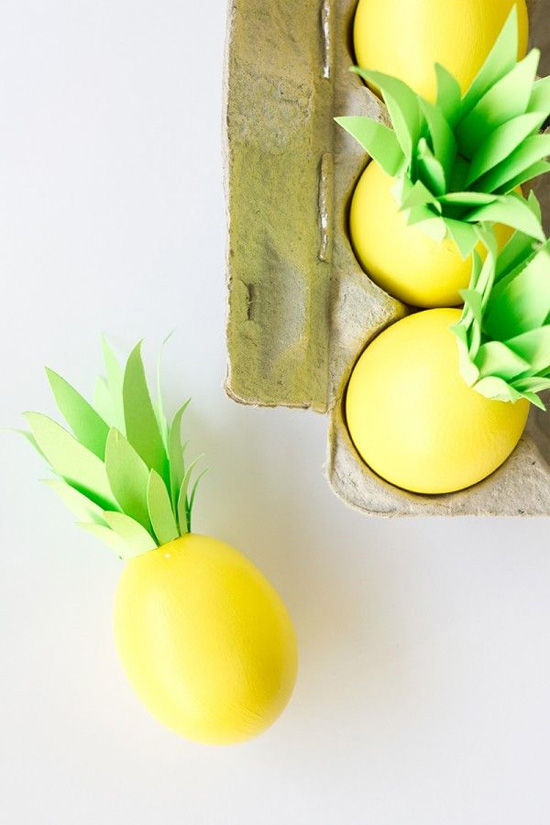 8. Colorful painted Easter eggs via Pencil Shavings Studio.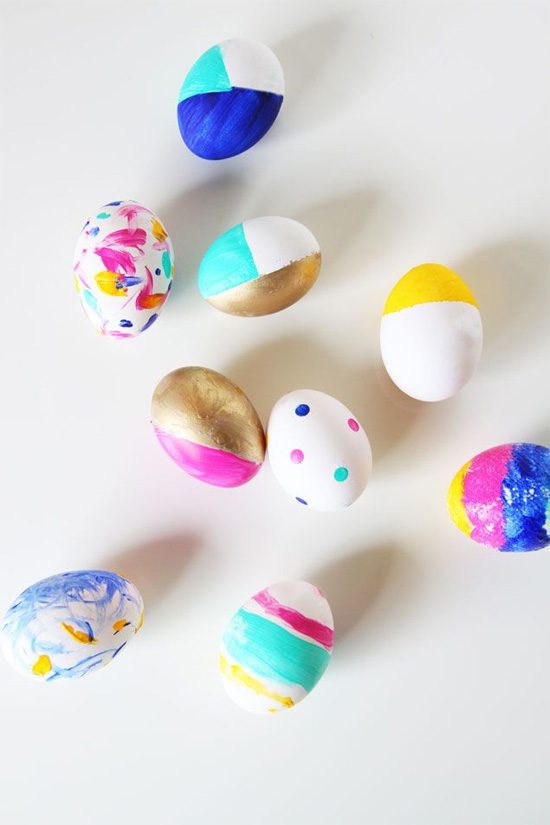 9. Gold marbled eggs via She Knows. SO gorgeous. These are made with gold leaf.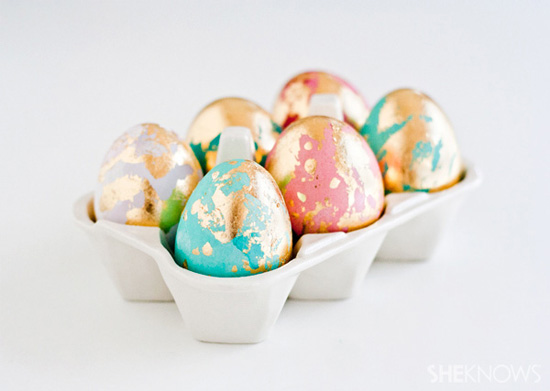 10. Sharpie eggs via Walk in Love. Genius! I actually really like the simple black and white ones.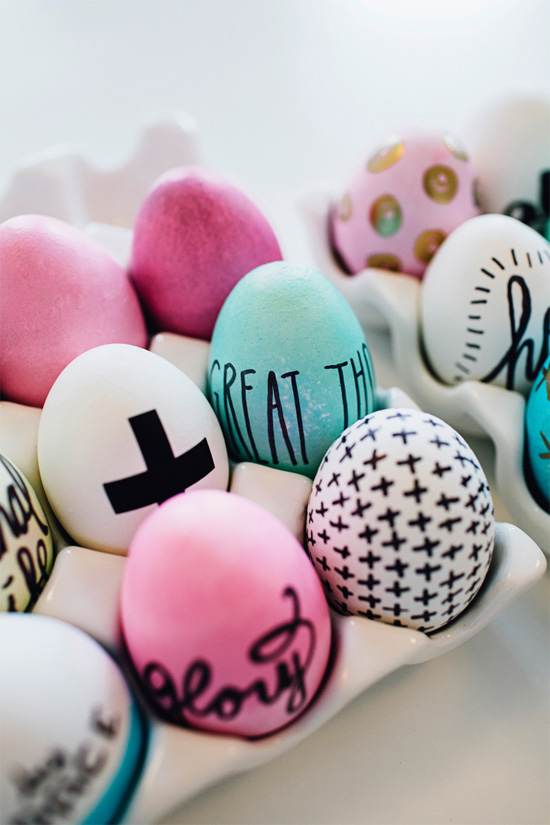 See more ideas in my Easter board on Pinterest. What are some of your favorite Easter egg ideas? Do you have any fun plans for Easter this year?