Hope you all have a wonderful day full of good food and good times! I'm guessing not many people in the U.S. will be checking blogs today, but I did want to write a quick note to say thank you to all of you guys (my readers!). It means a lot to me that you come here to read my ramblings and see what's inspiring me lately, and I'm even more grateful to those of you that take the time to comment and pin/share/tweet my posts. I know everyone has busy lives and lots of things to do, so I'm humbled and honored that you choose to spend any time here. Thank you!!!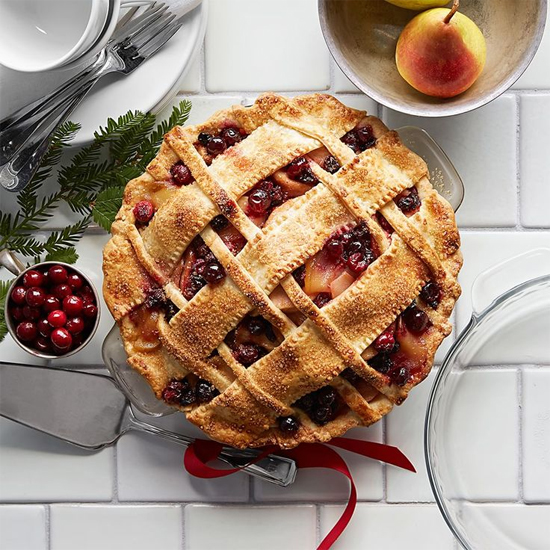 With that, I'll sign off for the day. I have some brussel sprouts and pies to make! Hope you all have an amazing Thanksgiving.
Image via Williams-Sonoma. Isn't that lattice crust so pretty?


In case you need some suggestions for the long weekend, I've rounded up a list of the books and movies that I've enjoyed recently, plus a few that I'm looking forward to. Have you read or watched any of these?

Recent faves: The Young Victoria / The Girl on the Train / Magic in the Moonlight / Saving Mr. Banks / Mr. Holmes / The Island  On my list: Styled / Big Magic
I would also love to check out your suggestions! Leave me a comment if you know of a book or movie that you think I'd enjoy.


Over the weekend, I found a cute Windsor chair at Goodwill for $5…so of course, I had to get it (even though I already have too many chairs to fit around the dining table). I admit, I have a chair problem! That's why I can't commit to one set of matching dining chairs--I like all my different ones too much. That, and the fact that I've never found a good set of matching chairs at a thrift store. Anyways, I've done several posts about different iconic chairs, so today I thought I'd continue the series and share  a little bit about Windsor chairs. I guarantee you've seen these before--they're a classic.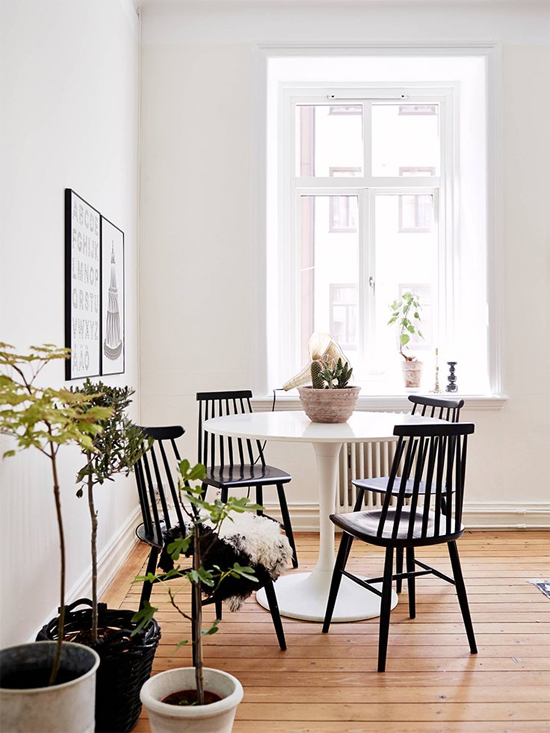 There are several different types of Windsor chairs, but what they all have in common is their easily recognizable spindle backs. The design for these chairs goes way back, perhaps even as early as the 16th century, when their spindles were made the same way as wheel spokes. They got the name "Windsor" in the 18th century, when they became fashionable in England after King George III had them put in the gardens at Windsor castle (the story is that he was fox hunting, took shelter from a storm in a tenant's cottage, and sat in a simple, stick back chair that impressed him so much, he had carpenters make some for the castle).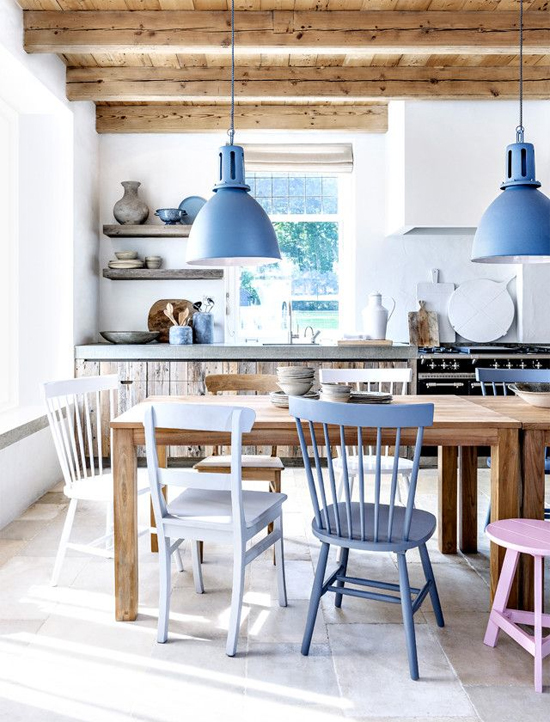 In the U.S., the Windsor chair was hugely popular around the time of the Revolution. Thomas Jefferson supposedly wrote the Declaration of Independence in one of them! So they're an American classic too.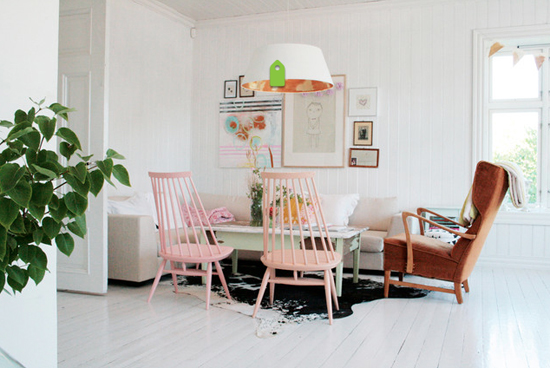 And Scandinavians have their own version. I love these ones, by Hay. They look just as good in the living room as they do around the dining table!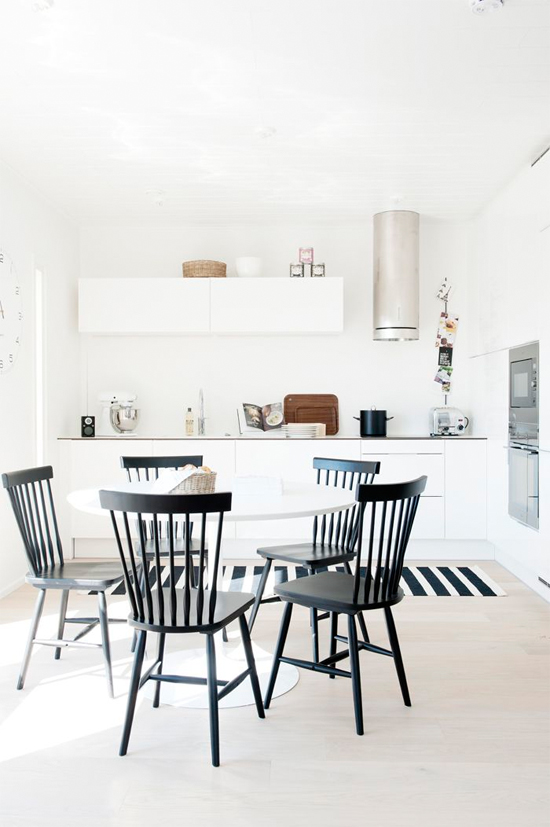 While a lot of Windsor chairs come with a rounded upside-down U back, I prefer the ones with a bar across the top, and spindles that either fan out or come closer together.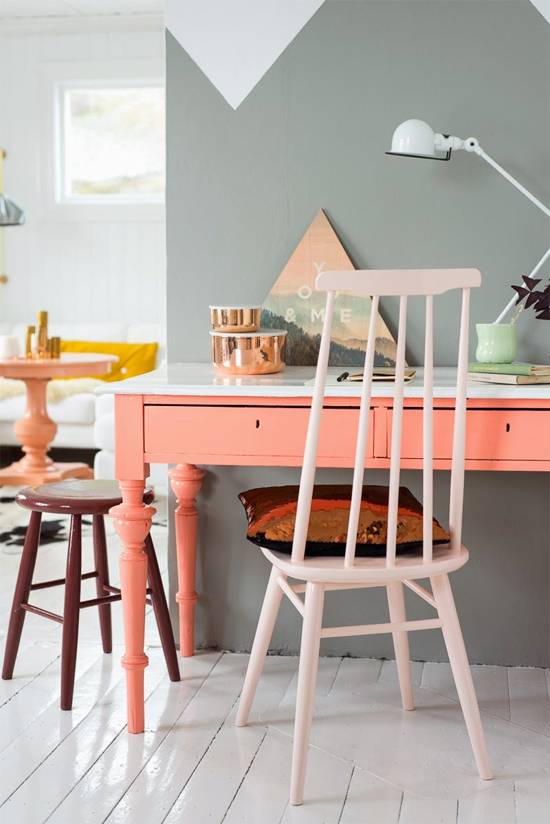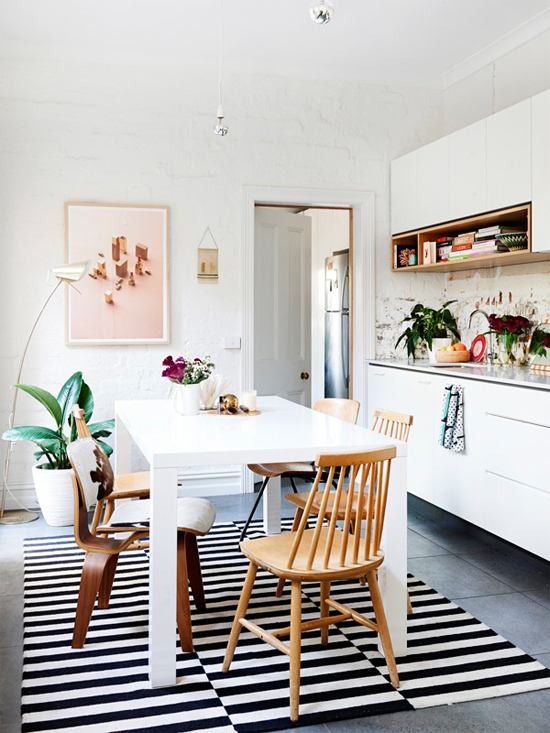 They have a traditional feel, yet the design is very simple, so they can mix nicely with lots of different styles of home decor.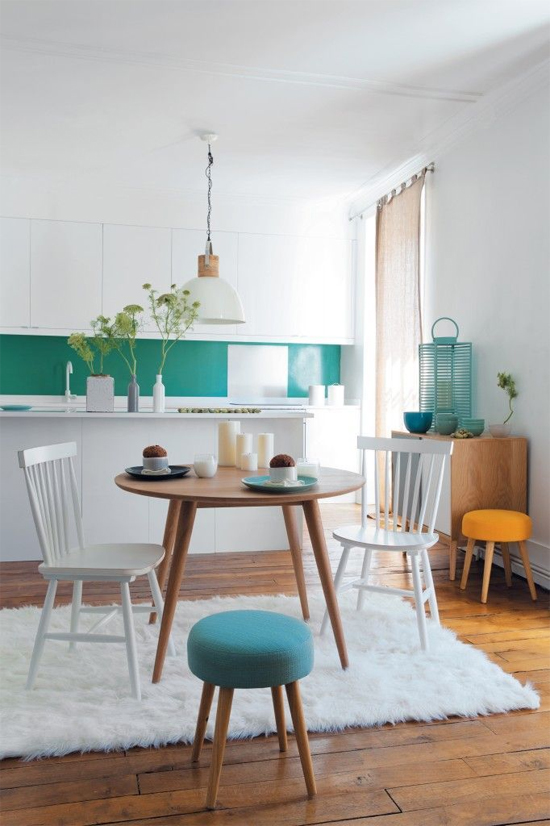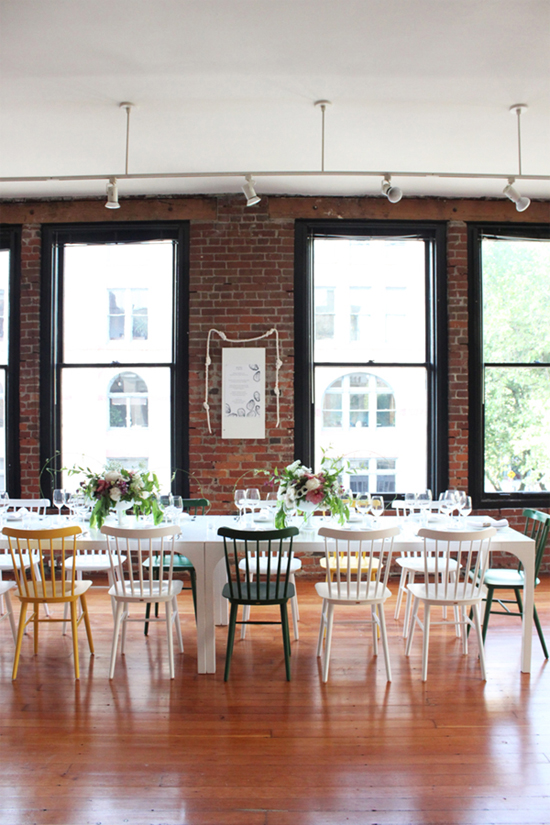 So pretty, right?
I rounded up some shopping sources, in case you're not patient enough to hunt for Goodwill deals. I'm kind of tempted to get a second Windsor chair in a fun, bright color.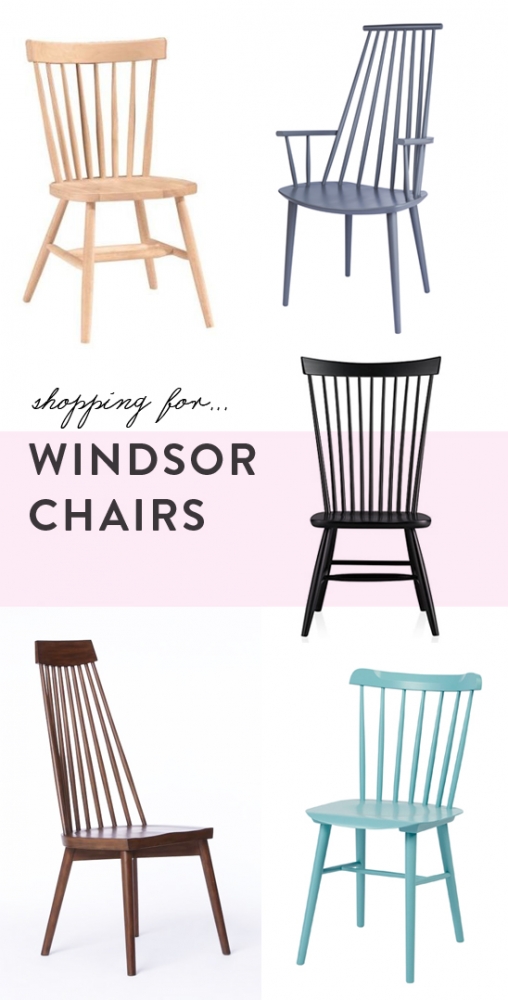 Walmart / Hay / Crate & Barrel / West Elm / Serena & Lily
What do you think of these? And because I'm curious, do you have a set of matching dining chairs, or do you have a motley mix like me?

Hey friends! It's been awhile since I did my last "casual Friday" post. To be honest, that's probably because I haven't been doing much blog reading lately. Life's been busy, and as much as I love catching up on my favorite blogs, it's kind of fallen to the wayside. I have a feeling this is a trend with more people than just me, unfortunately. Social media makes it easy to keep up with people in a more condensed way, and it's caused us to have a shorter attention span for written content. I find myself checking Instagram now instead of blogs, and only clicking over to blog posts when it's something major that I really want to read. And even on Instagram, I often skim over long captions as I quickly scroll through to see what's new. I've also noticed that bloggers (myself included) are getting less comments on their posts than a few years ago. I think that's another sign that people are moving their time and engagement to other channels. But this week, I had a little time for blog surfing and I found that I really missed it! There's something much more relaxing and enjoyable about reading a full blog post, as opposed to a short social media update. Which is funny, because when blogs first came out they were the more consumable version of magazines. But anyyyyways, I meant for this post to be about the fun and interesting blog posts that I came across this week, so I'll stop digressing and get on with that.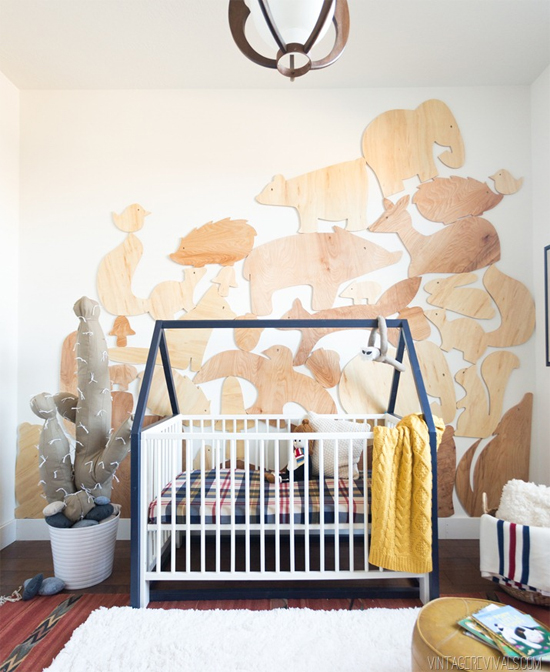 First up, Vintage Revivals revealed her baby boy's nursery and it's quite possibly the coolest nursery I've ever seen. That DIY woodland creature wall is amazing, is it not? And even for those of us don't have a baby on the way, there are ideas that can be applied to any room of the house. I'd put a cloth cactus in my living room!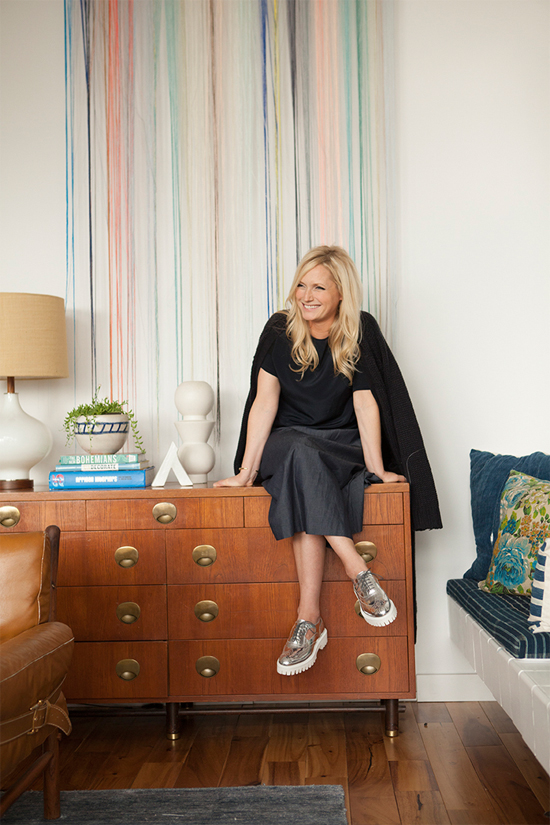 Emily Henderson is probably my #1 favorite blogger, and this post further confirmed why I love her. She writes about vanity, self-esteem, the problem with Photoshop, and her commitment to not retouching photos of herself. And she does it without coming off as judgy or self-righteous. Also, her style rocks.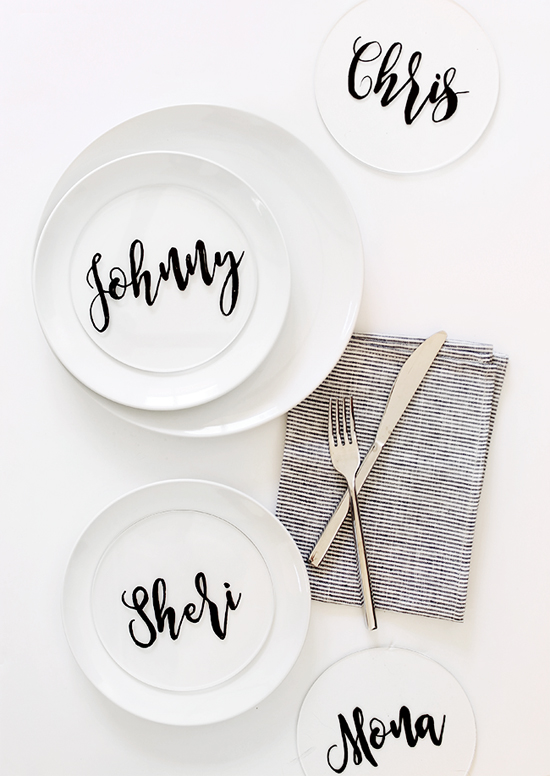 Almost Makes Perfect shared some awesome DIY plexiglass place cards that you could use over and over. I love this idea, especially since we usually have the same crowd of friends that we invite for every get-together.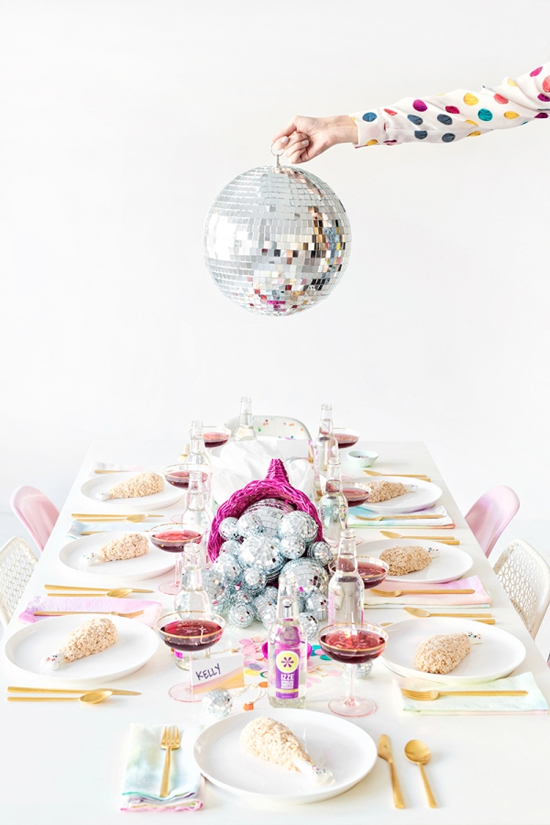 Last but not least, although it's not exactly my style, I thought this 90's themed Friendsgiving by Studio DIY was super fun. The disco ball cornucopia, the Rice Krispie treat drumsticks, and the DIY tie-dye napkins…cute.
Happy Friday, everyone! Hope you have a super fun weekend.
I'd love to hear, do you still read blogs anymore? Is it less frequent than before, or is that just me? And if you do still keep up with blogs, what were some of your favorite posts this week?