We're back in Washington, after over a month on the road! We've had the best time road tripping around the U.S., but it's good to be home(ish--we're actually still at my parents' house in Spokane). I'm excited to go through our travel photos and share them with you soon, but first I wanted to share some photos of our little family that my friend Corlana snapped the last time we were in Spokane, at the very beginning of our trip. She's so talented--check out her work at Lana Jenae Photography.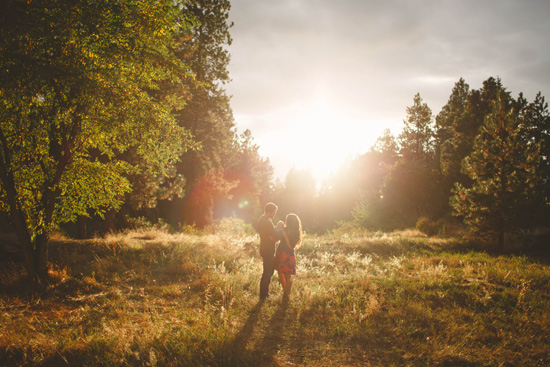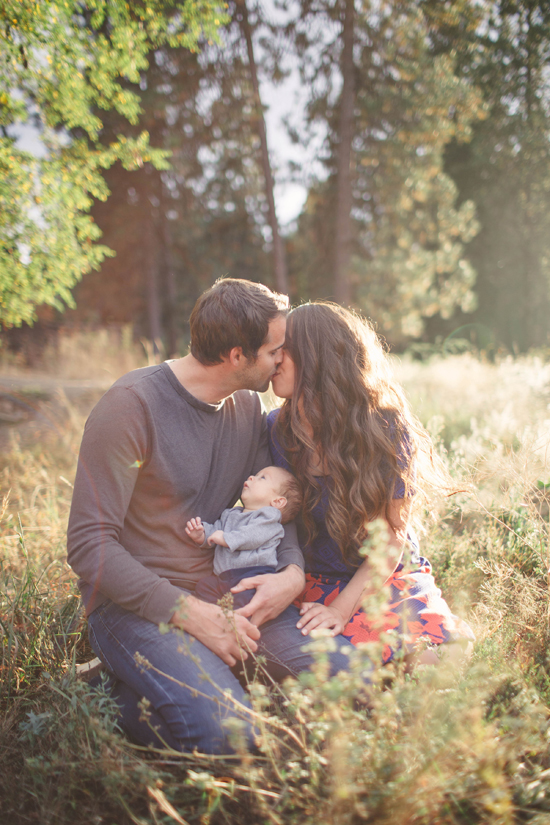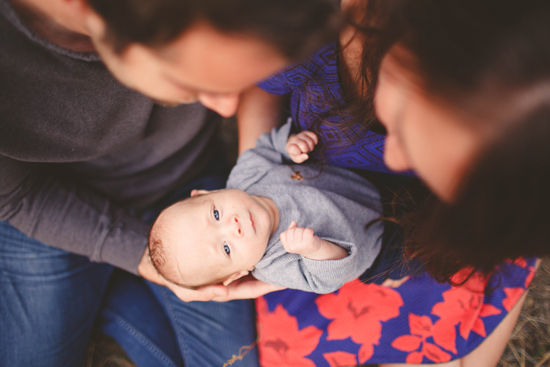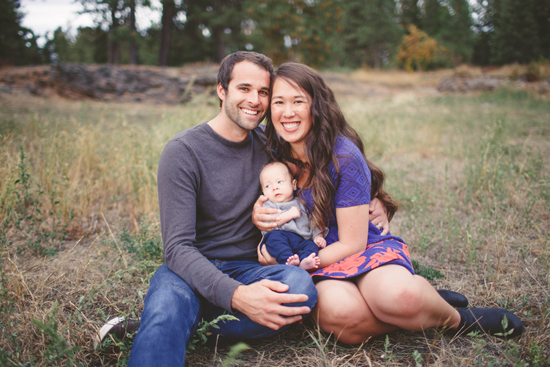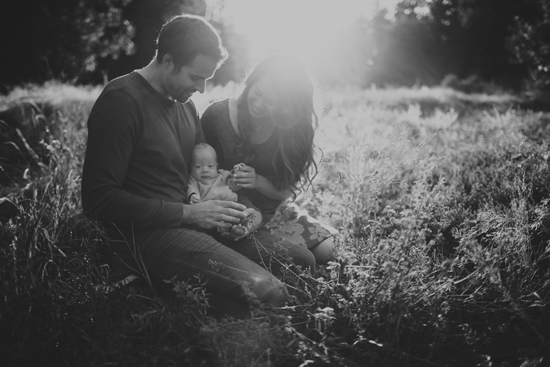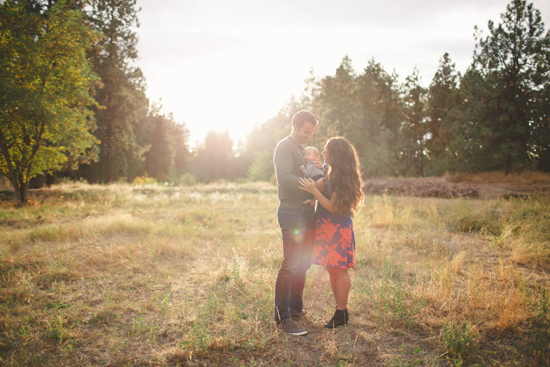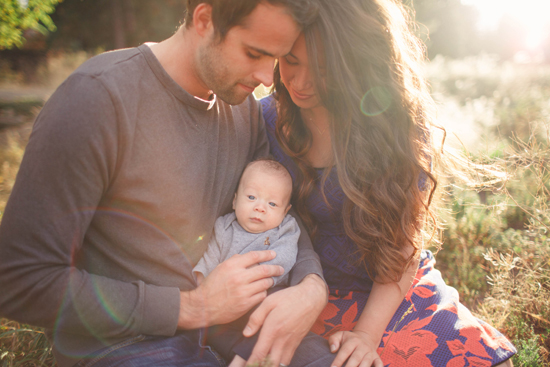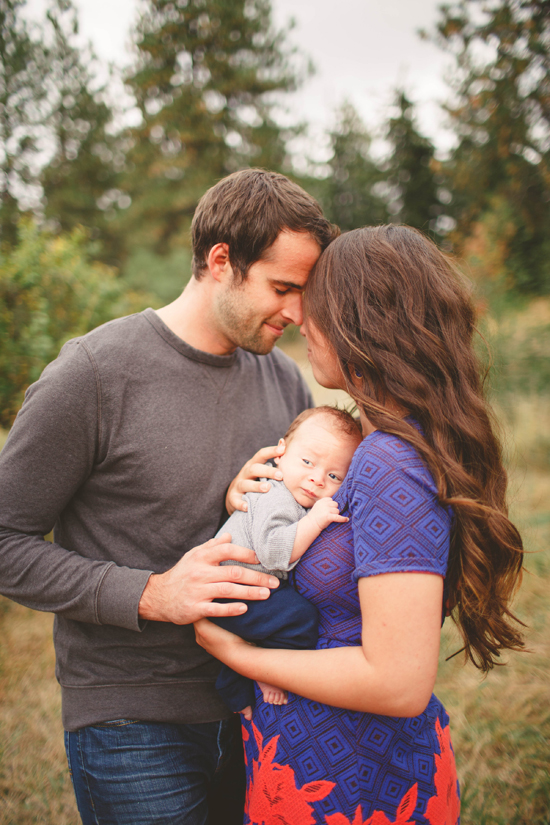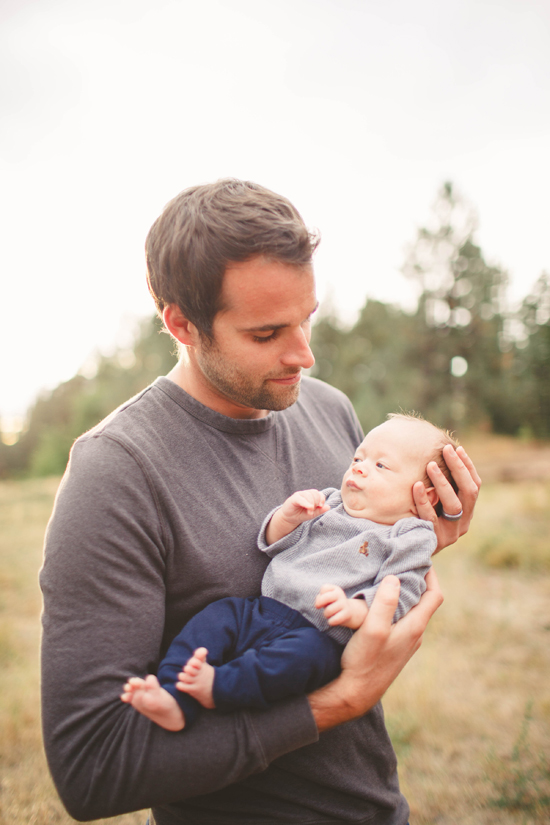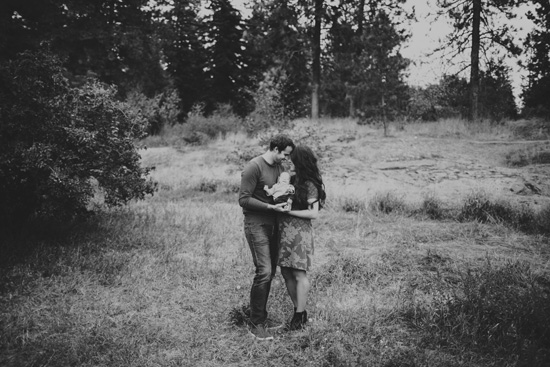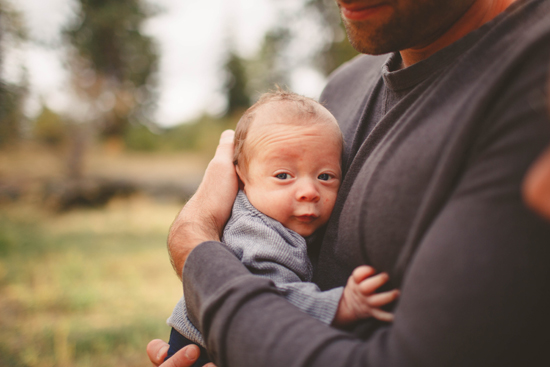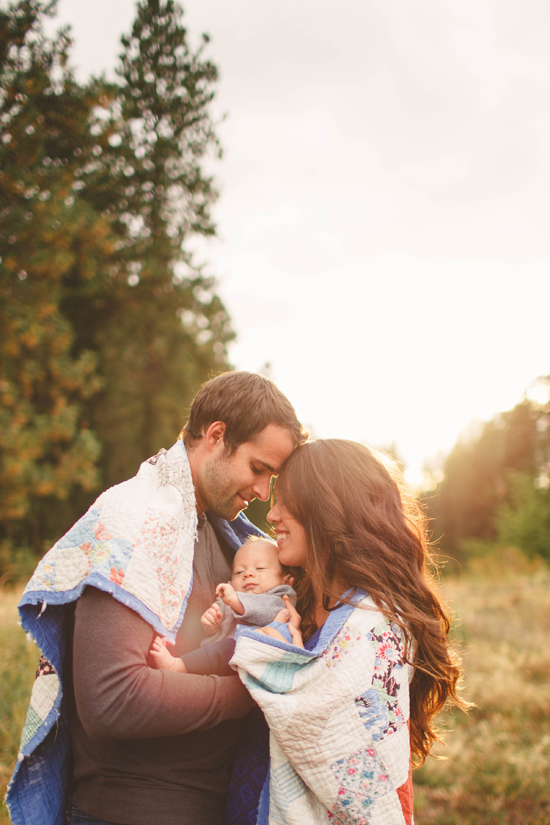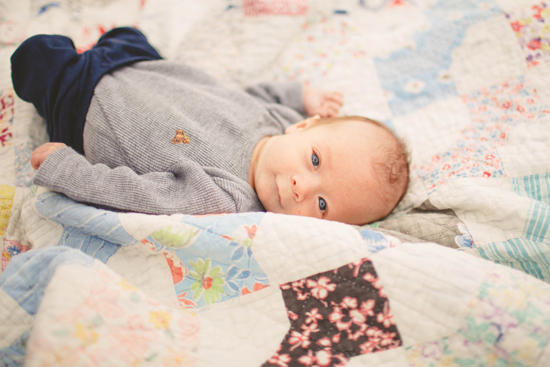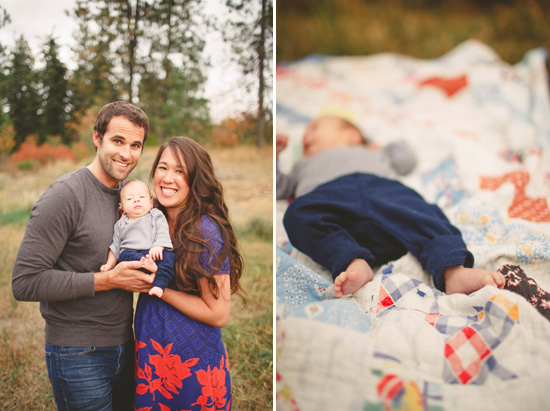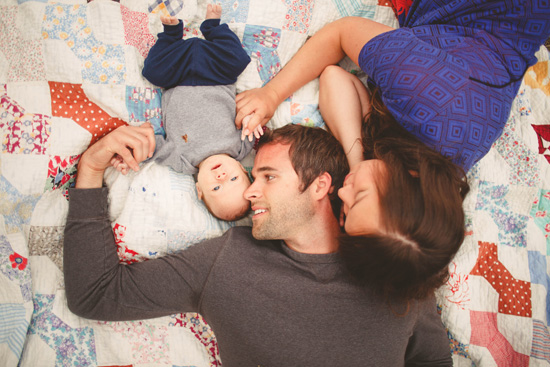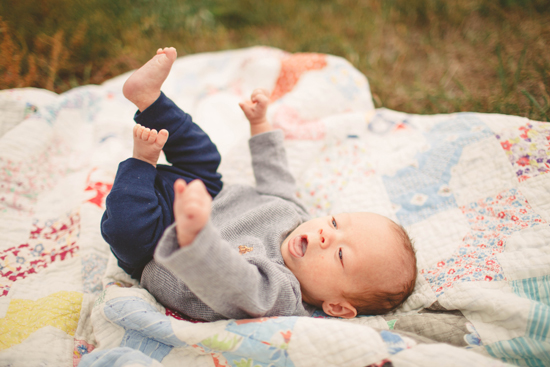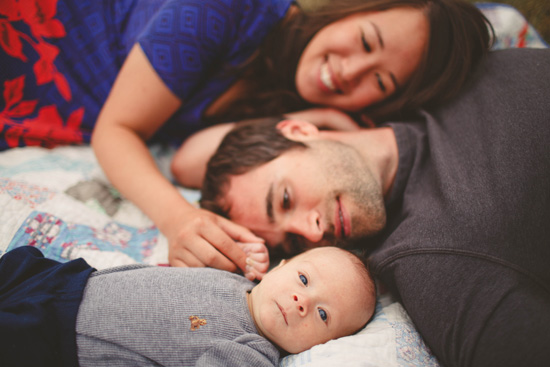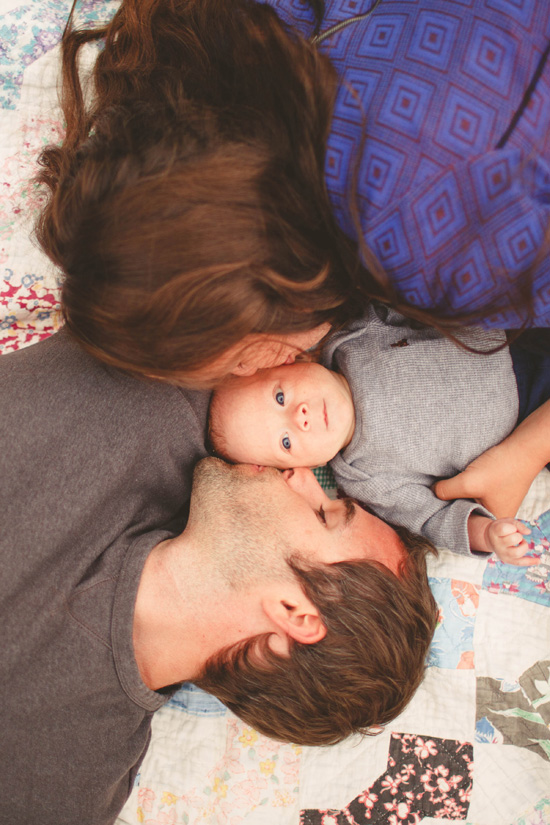 It's so nice to have professional photos of us to capture this sweet stage of life! I know we're going to really treasure these, and I'm excited to get a few of them printed and framed (which ones?? help me decide!).
I've been really bad about taking photos of Ben and I since we got married (and even worse about printing them off), but now that we have a kid I want to do a better job of capturing our life and filling our home with photos that actually have meaning to us...whether they're of ourselves, our family members, our travels, etc. And I'd like to start a yearly tradition of getting professional photos of our family taken, to document the passage of time as Ian grows up!
All photos by Lana Jenae Photography


Ben has been on paternity leave for the last couple weeks, and I have to say...it's absolutely amazing. We have never ever had three months off together, so we decided to take advantage of this time to go on a vacation! We thought we'd regret it if we missed the opportunity to travel. So starting on Monday, we are heading out on a five week road trip...with a baby. What, are we crazy?? Haha, maybe. But so far, Ian is a total champ in the car and tends to fall right asleep. He's at a stage where it's really easy to take him anywhere as long as we build in time for feeding him every few hours (I've heard 2-3 months is actually one of the easiest times to travel with a baby). And his pediatrician gave us the thumbs up--so we're going for it! Most of our legs are around three hours, so we'll still have plenty of time to get Ian out of the car for tummy time, hanging out, and sightseeing every day.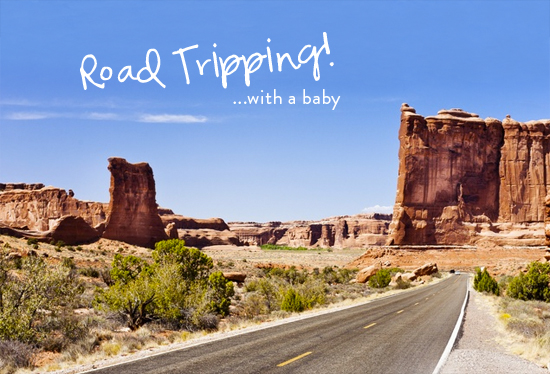 We're starting with a week in Spokane, WA (where I grew up), so my parents can hang out with their first grandson. Then, we're heading to Austin, TX by way of the national parks in Utah and Arizona. We'll spend a week in Austin, including a celebration for Ben's grandparents' 70th wedding anniversary! Ian will meet a lot of Ben's family for the first time there. Then, we'll head back home through Colorado, Wyoming, and Montana.
I'm sooo excited for our trip! We're hitting a lot of bucket list destinations that I've always wanted to see, and it'll be great to spend time with family along the way. Some of our friends have been dubious about how much fun we'll really have with a baby in the backseat. We'll see...I am optimistic that it will still be awesome and not that stressful.
However, I don't have anything lined up for the blog. I spent this past week trip planning and hanging out with Ben and Ian, rather than stocking up on blog posts. Sooo I know I just took a month off from blogging when Ian was born, but I'll be gone for awhile again...call it my maternity leave part two?
When I come back though, I promise to tell you all about road tripping with a baby, and share any tips we have from our experience! As always, I'd love for you to follow along on Instagram--I'm @athomeinlove.
Image via Budget Travel


When I was pregnant, I read loads of "registry must-have" blog posts, compared reviews for similar products, and asked my mama friends for recommendations on everything from strollers to swaddle blankets. And my research paid off--I've been really happy with (almost) everything we got! So today I thought I'd pass on the knowledge and share my favorite baby products so far. These are some of the "essentials" that I love and would definitely recommend for the early months.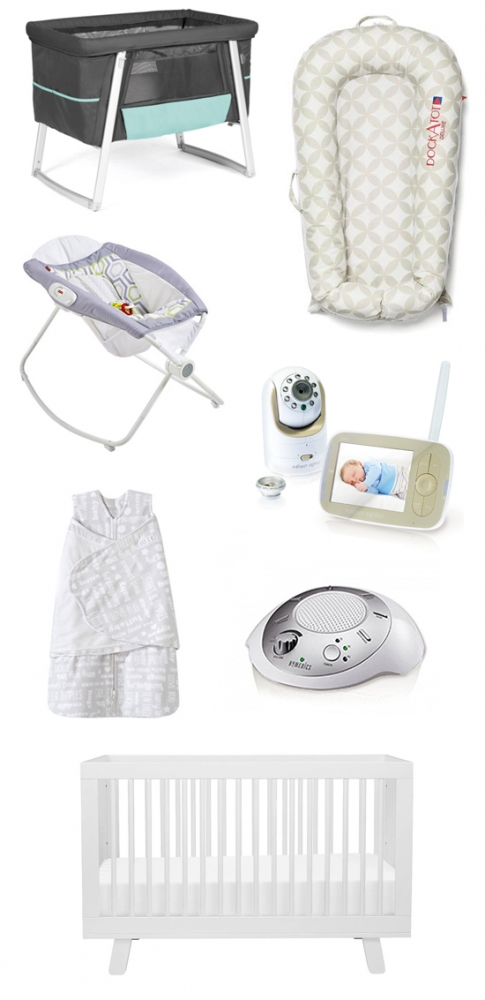 For sleep
1. Babyhome Dream Air bassinet - I know some people go straight to the crib, but if you're getting a bassinet, I love this one. Its legs adjust to three different settings--rolling, rocking, and stationary--and it has mesh windows in the sides so we can easily seen Ian (and vice versa). It's really lightweight and easy to move from room to room, the whole thing is washable, and I like that we can bring it with us when we travel so Ian has a familiar place to sleep. I mostly use this for him to nap in during the day.
2. DockATot - I had never heard of this before Ian was born, but a friend recommended it and after reading all the rave reviews, I had to try it. The DockATot is a cozy, plush, portable dock that is supposed to be kind of "womb-like." It creates a safe and comforting space for Ian to hang out in wherever we go, and we put him in it at night. It makes cosleeping safe by providing a stable surface for him to lie on (with correct back positioning), as well as thick sides to prevent us from rolling over onto him. Nighttime feedings are so much easier since we started using this, and Ian sleeps sooo well in it (he did a 7 hour stretch shortly after we got it!). I think he just loves being in bed with us.
3. Fisher Price Rock 'n Play - Yet another product we have for Ian to sleep and hang out in. It's like a sling/hammock that rocks and plays music. What I like best about it is that it's super easy to fold up for travel (all you do is press a button on the side), so it's super convenient to bring to other people's houses. I read that this shouldn't be your baby's main place to sleep, since it's soft and inclined instead of firm and flat...so the main times I use this are when we got to visit friends/family, or when I need to cook dinner or something and he's fussy in his bassinet. He likes the consistent motion, and since it's inclined he can watch me if he's awake (and vice versa).
4. Video baby monitor - I love this baby monitor for peace of mind, whenever we are in a different room. You can move the camera remotely, which is awesome, and you can also speak into it which will be nice (I think) for when he gets a little older.
5. HALO SleepSack Swaddle - I never even knew about velcro swaddles before having Ian--I always just assumed I'd use blankets. But let me tell you, it's hard to do a good blanket swaddle...Ian usually busts out of mine within minutes! We were given a SleepSack velcro swaddle in a care package that a bunch of friends put together for us after Ian was born, and it's amazing. Ian loves it, and it's so easy to use. Best of all, I know he's not going to end up with a blanket over his face in the middle of the night.
6. Basic sound machine - I had read that babies like white noise because it reminds them of being in the womb, so we registered for this sound machine, which has been great at night! It has a variety of different sounds (I really like the thunder one), but we mostly keep it on plain old white noise. I do think it makes a difference--Ian seems to wake up more when it's perfectly silent.
7. Babyletto Hudson crib - Ian hasn't slept in his crib overnight yet, but as far as looks and quality, I am really happy with the one we picked out. We'll probably transition him into it when he starts sleeping through the night consistently.
For getting out and about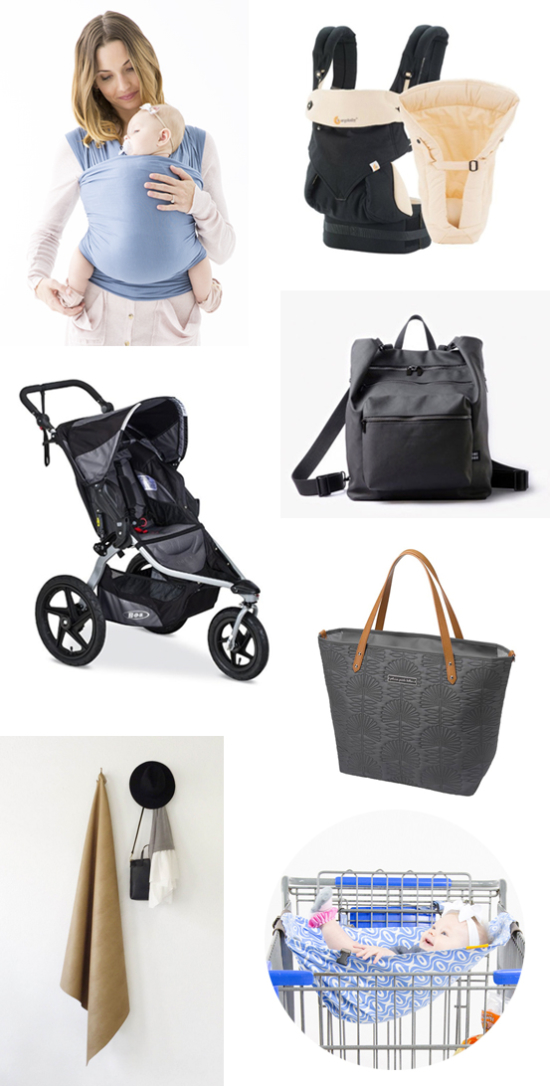 8. Solly baby wrap - Ian absolutely loves being held, but obviously I can't get anything done if I literally hold him all day (plus, my arms get tired). This wrap carrier makes him feel snug and happy, and I have my hands free to do dishes, fold laundry, write a blog post, etc. I wore him in this for our first family "hike" and he slept peacefully the whole time! P.S. If you're debating between the Solly and the Moby wrap, I would recommend this one as it has less fabric and is not as thick, which makes it easier to put on, lighter, and more breathable. I know they look basically identical but I tried the Moby one first (since it was cheaper) and I really could tell a difference.
9. Ergo baby carrier - We haven't actually used this yet since Ian is still under the recommended weight, but we have practiced putting it on, and it's super easy and straightforward. A lot quicker than the wrap, and I think it will be better for our backs, whenever we need to carry Ian for a long period of time. Update: We've started using the Ergo since I wrote this post, and it's great! I prefer it for sunny days, since it has a fabric cover to block Ian's face from the sun, which the Solly wrap does not. I have a feeling the Ergo will be our go-to for outdoor adventures, and the Solly will be my go-to for babywearing in the house.
10. BOB jogging stroller - We go on lots of walks, so it was important to us to get something that could handle all different terrain. I've seen people struggling with cheaper strollers that can barely go over a curb, which looks so frustrating (also, the little ones seem really bad for your back--always hunched over like that?). Anyways, I think BOBs are definitely worth the extra investment, and they're not as expensive as some of the more designer-y strollers.
11. OneDuo diaper backpack - I originally hadn't planned to get a diaper bag because I thought they all looked cheesy. But then I realized that I didn't want my favorite leather tote bag to get ruined by dirty diapers and other spills...plus, it didn't have nearly enough pockets! So I was thrilled to find this stylish diaper backpack that is excellent quality, machine washable, and isn't embarrassing to carry. It's also not super girly, so Ben can wear it too.
12. Petunia Pickle Bottom diaper tote - For days when I want a diaper bag that's more like a purse, I use this nice and roomy tote. I like that it's a simple design that doesn't scream "diaper bag!" from the outside...but on the inside, it has loads of pockets and a water-resistant lining.
13. Gathre mat - This thing is sooo nice for trips to the park, to the beach, etc. It's essentially a soft leather picnic blanket, which we can shake off and wipe down as needed. Now we can do tummy time anywhere! They also have a mini size, which I might get for under Ian's high chair when he gets older, and a micro size that I like to use for diaper changes. I'll be doing an Instagram giveaway with them later this week, so keep an eye out for that...or go ahead and buy yourself one with the discount code ATHOMEINLOVE and get 15% off!
14. Binxy Baby shopping cart hammock - This is one of those things that I never thought about before, but it's awesome. It's a hammock that attaches securely to any shopping cart, and rolls up for easy storage in your diaper bag. You can put your baby directly in it, or put the car seat in it if your baby is smaller (which is how we used it). So nice! The first time I went grocery shopping with Ian, I had his car seat in the shopping cart itself, and I had to put the groceries all around it. This is nice because it frees up that space again--and it keeps nasty raw chicken germs (or whatever else) away from Ian.
For nursing & feeding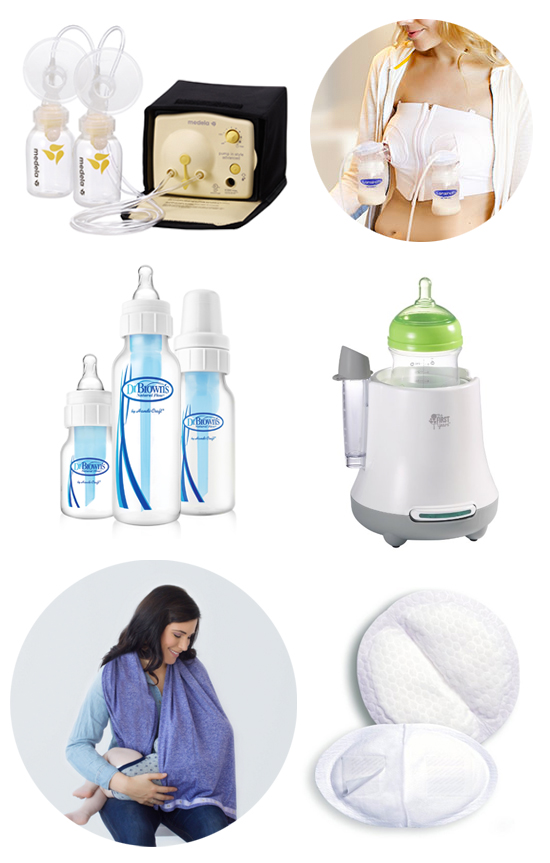 15. Medela breast pump - Did you know you can get a breast pump for free through insurance? So definitely get one, even if you plan to stay home and breastfeed exclusively. It's nice to have the flexibility to let your husband or a babysitter take a turn feeding! I pumped every three hours round the clock while Ian was in the NICU, and it totally sucked (pun intended) but now we have a nice supply of milk in our freezer so Ben can feed him at night sometimes and give me a break.
16. Simple Wishes hands-free bra - If you're doing a lot of pumping, you will definitely want to get a hands-free bra. I can't imagine pumping regularly without one. It's so nice to be able to read a book, eat something, or check your phone at the same time, instead of being in pumping jail for fifteen minutes. 
17. Dr. Brown's bottles - These are the bottles that they used in the NICU, so we just stuck with the same brand. That said, these are supposed to help reduce colic, spit-up, burping and gas, as well as preserve vitamins and minimize oxidation. We've been happy with them so far!
18. Bottle warmer - You don't necessarily need a bottle warmer...but with this one being only $15, we figured why not? It makes the process very simple, shuts off when the bottle is the right temperature, and you can also use it to sterilize pacifiers, nipples, small breast pump parts, etc.
19. NüRoo nursing scarf - I'm not comfortable whipping my boob out in public, even for breastfeeding...so after a couple times where I tied a swaddle blanket around my neck at the park or someone's house, I decided that a nursing cover was a necessity. I like this one, because you can also wear it as an infinity scarf, poncho, etc. when you're not breastfeeding.
20. Nursing pads - These are exactly what they look like--pads for your boobs. As weird as they look, they've definitely been necessary for me, otherwise I'll end up with a shirt that's soaked through. There are disposable nursing pads and washable ones. The washable ones are reusable and softer BUT I read a review where someone's washable pads got moldy, which really grossed me out especially since they're touching Ian's only source of nourishment! So I'm using disposables for now.
Other stuff worth mentioning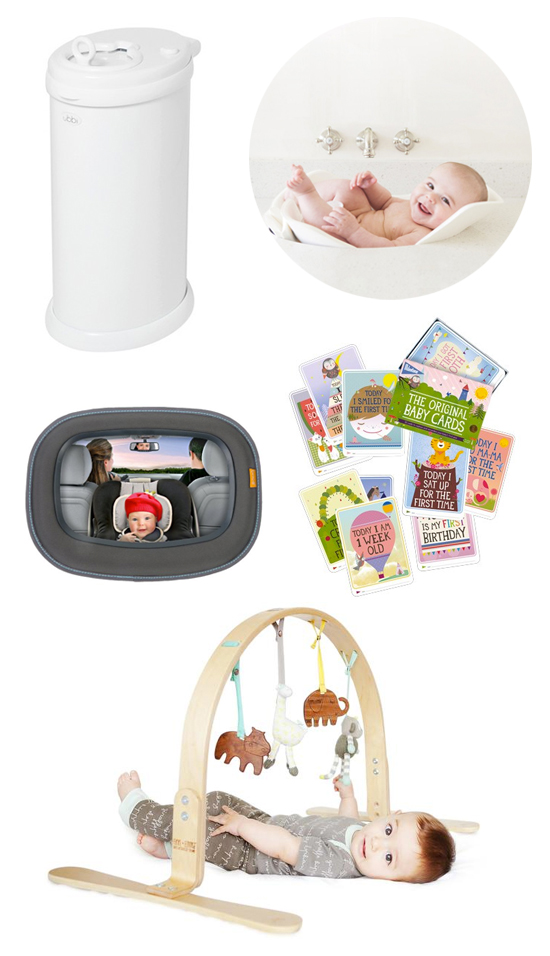 21. Ubbi diaper pail - If you already have a metal garbage pail with a lid, you may be able to just use that. For us, we've always used paper grocery bags for our garbage...so getting a designated diaper pail (with a lid that closes!) made sense. I like this one because it's steel instead of plastic (so odors won't soak in as much) and it works with regular kitchen garbage bags instead of requiring special ones--which will hopefully save us money in the long run.
22. Puj tub - We started bathing Ian in a regular plastic baby tub (the cheapest one from Babies 'R Us), but I found it to be hard on my back and stressful--we needed one of us to hold Ian up and the other to actually wash him. So we got this Puj tub as well, which folds up to fit in the bathroom sink. It holds him snugly so his head won't slip into the water, which makes it a lot easier for one person to do a bath. And it unfolds to hang up flat, which is great for storage and travel!
23. Carseat mirror - When we first brought Ian home, we were soo nervous about having him in the car, so I sat in the backseat every time we drove to keep an eye on him. We received this carseat mirror as a gift, and it's fantastic for nervous parents to keep an eye on their baby from the front seat! We are planning a big road trip later this month, so I know I will be very grateful to have this for peace of mind, so I don't have to sit in the backseat all the time.
24. Milestone baby cards - These are just for fun--they have cards for major milestones like the first time your baby sleeps through the night, says "mama", etc. as well as cards for the weeks and months in his first year. They're beautifully illustrated, and make it easy to take monthly photos and keep track of those milestones so you never forget when they happened!
25. Play gym - Last but not least, I really wanted to get Ian a wooden play gym. It's a bit of a splurge, but I couldn't resist this Finn & Emma one. It's just sooo much prettier than the plastic versions. Ian is still a bit young for it, but I'm excited to see him start playing with it soon!
As a disclaimer, let me say that I fully recognize this is a lot of stuff, and most of it is not strictly necessary. We probably went overboard, as first-time parents. But I wanted to include everything we've loved, and let you decide which items (if any) might make sense for you and your babe.
Whew, that was a long post! Hope it's helpful for other new mamas and mamas-to-be...and I'd love to hear your favorite baby products too, both for the newborn stage and the months to come.

When we started working on Ian's nursery, I knew wanted to do something fun and whimsical on his walls. But since we rent, a big painted mural was out of the question--not only would we have to paint over it again when we moved out, but I would hate to put a lot of energy and time into something that we couldn't bring with us. Luckily, there are ways to give your walls some love without paint. Even if you aren't a renter, wall decals and removable wallpaper are great since they're sooo easy to install (if you make a mistake, just peel off and restick!). For Ian's nursery, we decided on these classic mini stars from WallsNeedLove to create an accent wall behind his crib.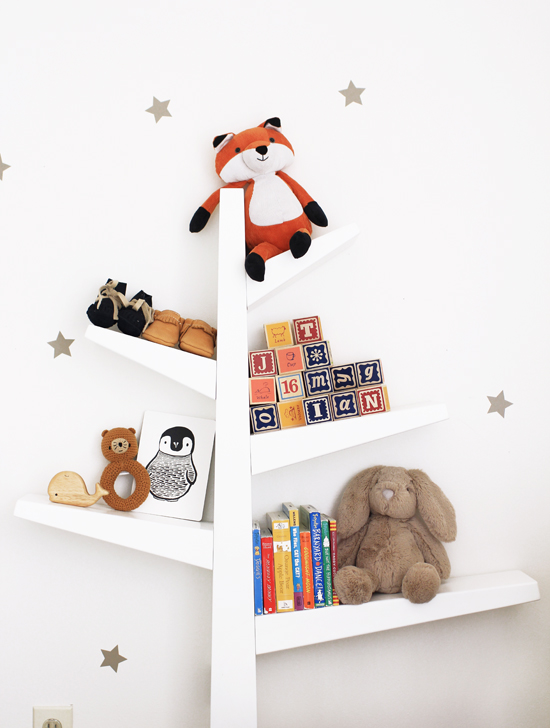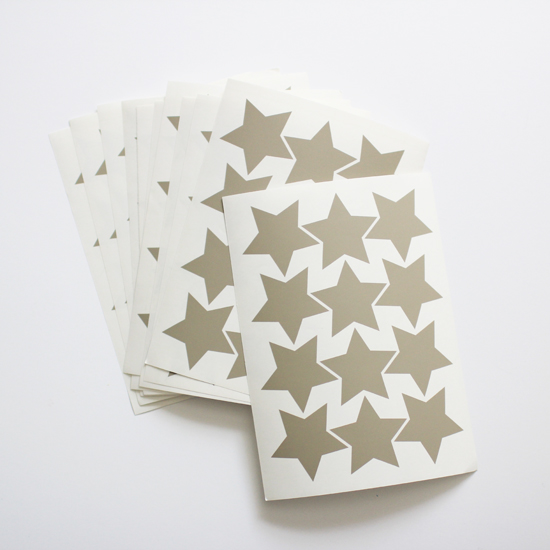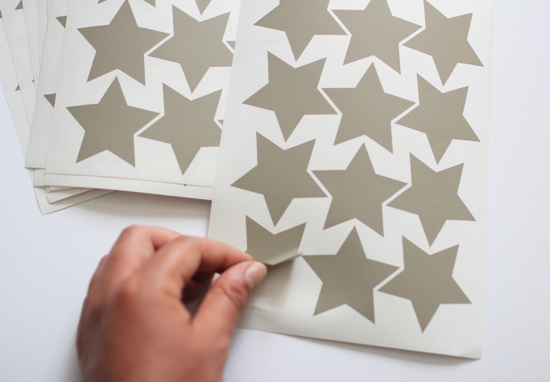 The process of creating Ian's star wall was so simple and painless. The hardest part was deciding which decals to use (seriously! they have so many good options!). We decided to place the stars randomly, with them being a little tighter by the head of his crib and getting farther apart toward the edges of the wall. It took about 5 minutes to finish, maybe even less. I'm sure it would have taken a bit longer had we tried to line them up and space them evenly, but a) I'm lazy and b) we liked the organic feel of the random placements (more like a real night sky!).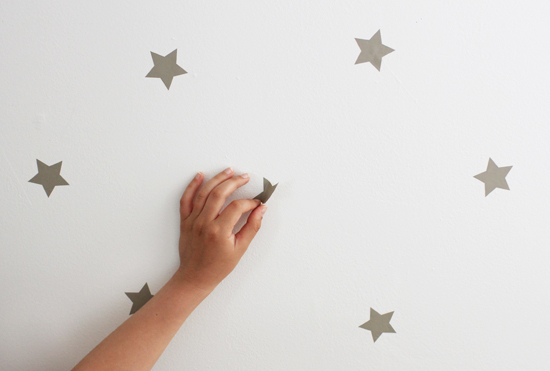 I also tested removing a few of the stars, and was pleased to find that it was extremely easy, there was no sticky residue left on the wall, and the stars were still in good shape (so we can reuse them in another room, if we move).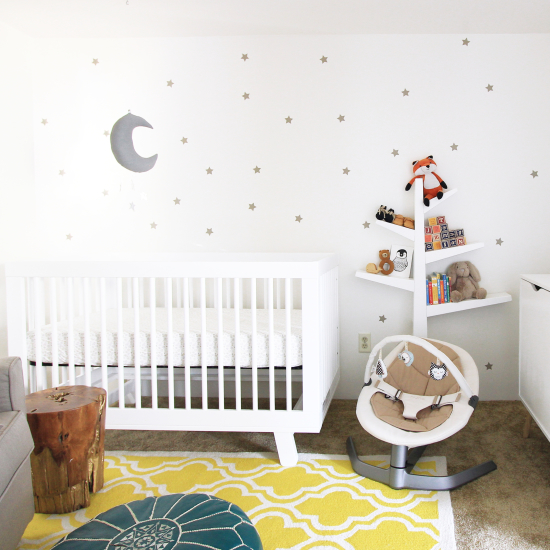 These little stars made a really sweet and simple accent wall in Ian's room. I love it...but if you're looking for something a bit bolder, there are also lots of show-stopping designs with big patterns and bright color!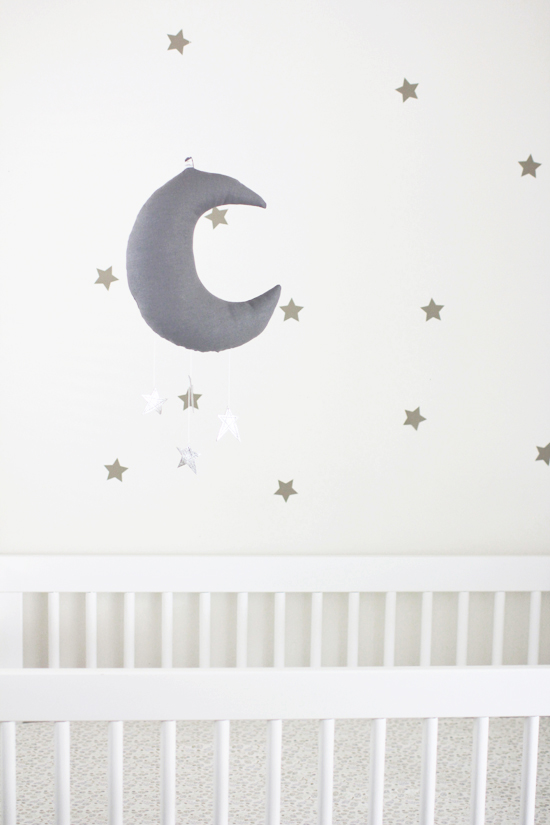 Do your walls need some love? Check out WallsNeedLove, and enter the giveaway below for a chance to win a $75 store credit!
Which of the decals or removable wallpaper options is your favorite?
Thanks to WallsNeedLove for partnering with me on this post.